This year our Collections team have been out and about at summer events with their 'pop-up museum'. So far hundreds of people have had the opportunity to get hands on with real historical artefacts from our collections, spanning over 1000 years of history, from all corners of the country.
Kicking off with Stirling Castle's In Vogue fashion event in May, the team took along objects relating to fashion and accessories across the centuries.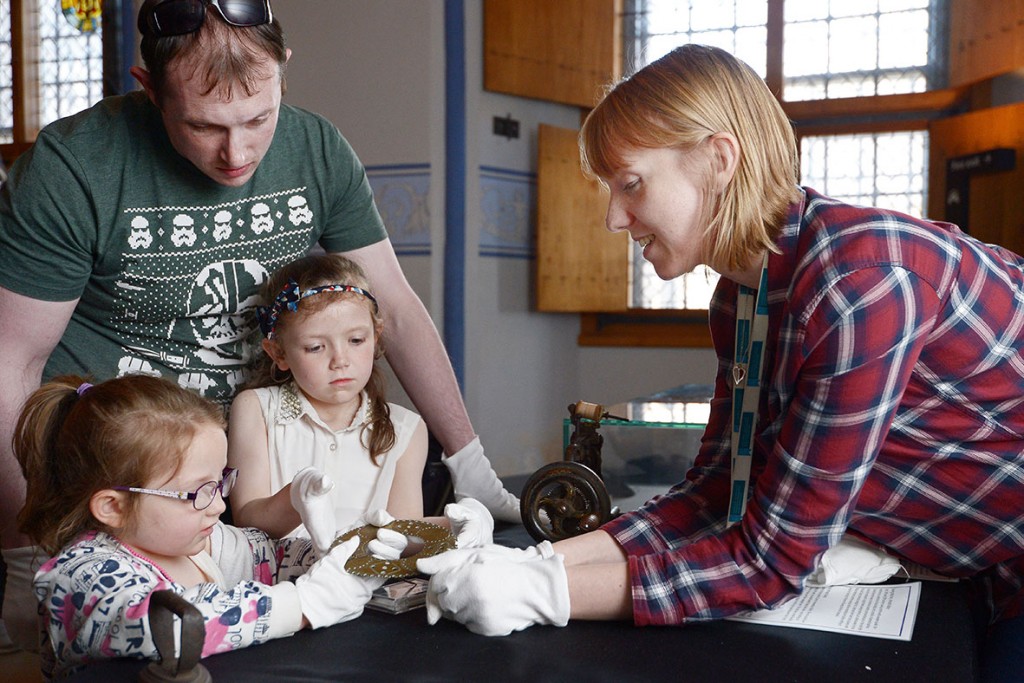 Amongst the most popular items that visitors were able to get up-close with over this weekend was a 19th century child's sewing machine with an intricate floral design, and a 19th century flat iron made at nearby Carron Ironworks. Many people recalled how their grandparents had used similar items, and several even had examples at home that had been passed down through the family.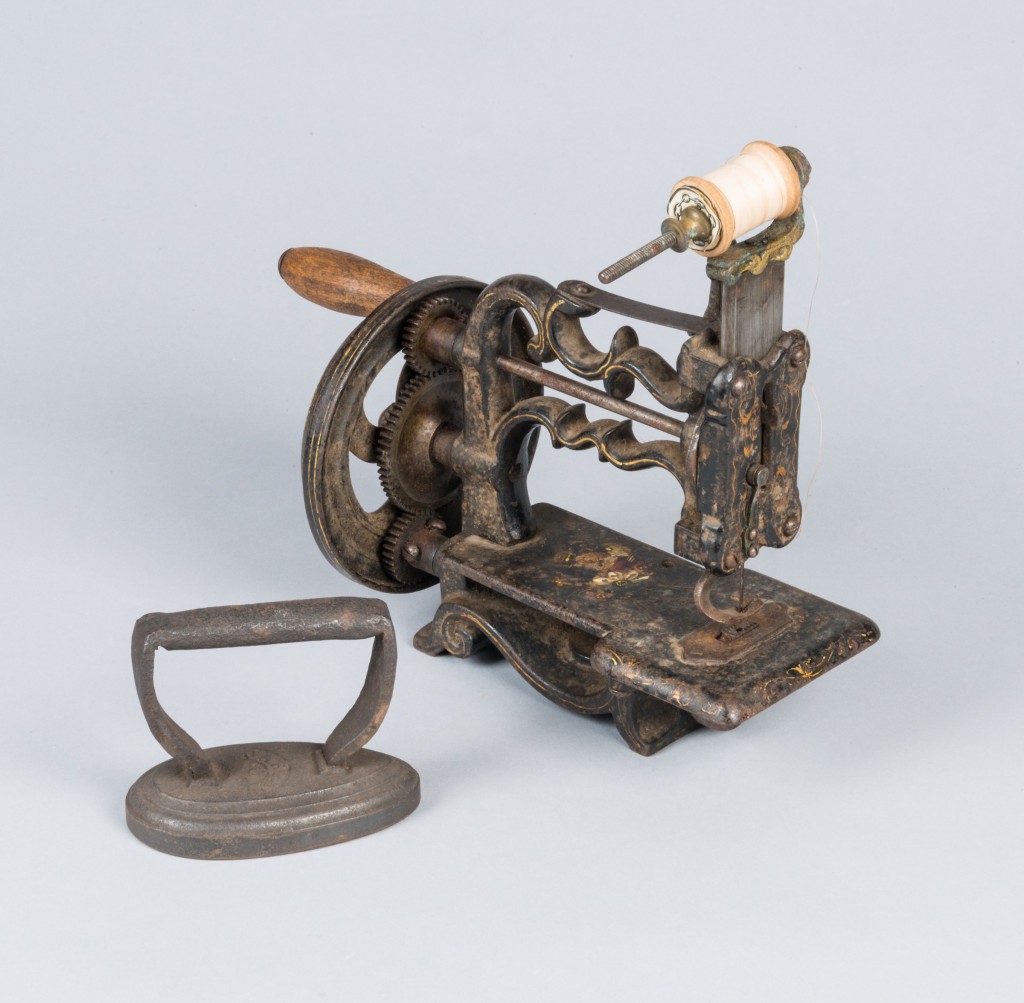 The team also put on a small display at this event showcasing some of our more fragile objects. This included ochre, a red pigment from Neolithic Skara Brae – used to adorn the body and clothes, a ceramic wig-curler excavated at Edinburgh Castle, a Victorian top hat worn by a surgeon at the Stanley Mills cotton mill in Perthshire, and several medieval artefacts from Caerlaverock Castle.
The next stop was Dumbarton Castle for The Rock of Ages event. For this, the team concentrated on the theme of warfare and took the opportunity to bring out some of the collections from the Castle itself, which are currently in storage.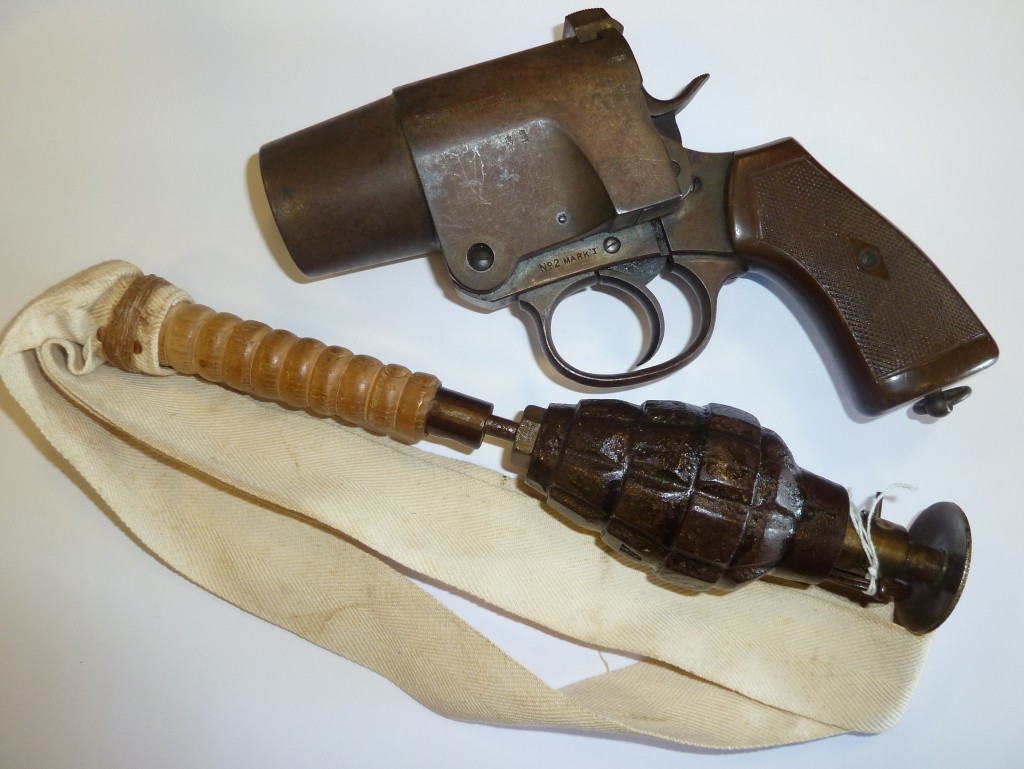 Unsurprisingly, the First World War training hand grenade and flare gun were the most popular objects! In the main arena visitors saw re-enactors battle with replica spears and muskets, and in the pop-up museum they could see real historic examples of fired lead shot and a medieval spear head.
The Collections team care for over 35,000 objects from Historic Environment Scotland's properties, and the pop-up museum is a great way for visitors to not only see artefacts that aren't currently on display, but to be able to hold them and look at them close-up. It's also an opportunity for people to learn more about our work, and find out just why it is we're always wearing white gloves…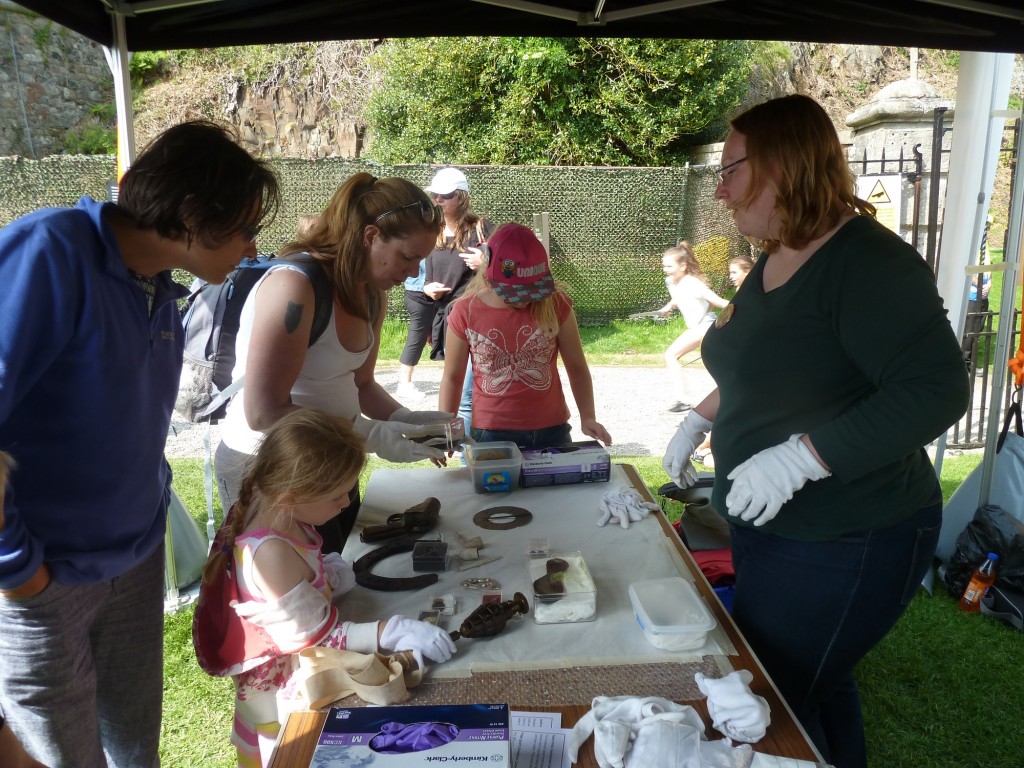 The team will be at Spectacular Jousting at Linlithgow Palace in July, and the Engine Shed Doors Open Day in autumn, so come along to find out more and get hands on with our collections.
---
Share