Update on Tuesday 24 March:
Following the latest government guidance on Coronavirus (COVID-19), all our sites, depots and offices are now closed with immediate effect. Please stay at home and we'll look forward to sharing visitor information about these incredible historic places when it is safe and responsible to do so.
See our latest statement on Coronavirus (COVID-19).
_______________________________________________________
This week, we took the difficult decision to close public access to our staffed properties and offices until further notice, but over 200 unstaffed sites remain open and free to access.
We need to stay at home as much as we can and avoid unnecessary travel. With the coming good weather, it might be tempting to take a drive to the remote countryside. But you can stay local and still enjoy the first signs of spring in outdoor spaces at nearby free-to-access sites.
During this difficult time, it's going to be important to clear your head and the open spaces of our historic environment are a great place to do this. From ancient brochs to majestic waterside strongholds, here's eight of our favourite spots for taking a stroll and enjoying the fresh air.
Going the (social) distance…
Before you set off "castle bagging", remember that social distancing measures and Scottish Government advice applies to all of us. Here are some steps we recommend you take to help your mental health and reduce the transmission of Coronavirus (COVID-19) without the risk of putting pressures on our NHS:
follow the most current NHS advice regarding health and distancing
consider your travel and the distance – staying close to home is best to avoid unnecessary travel
stick to familiar areas and low-risk activities
make it a solo stroll – avoid making a visit with people who aren't in your immediate household
avoid contact with someone who is displaying symptoms of coronavirus
For further information on social distancing see the latest updates from NHS Inform and the Department of Health and Social Care.
Hailes Castle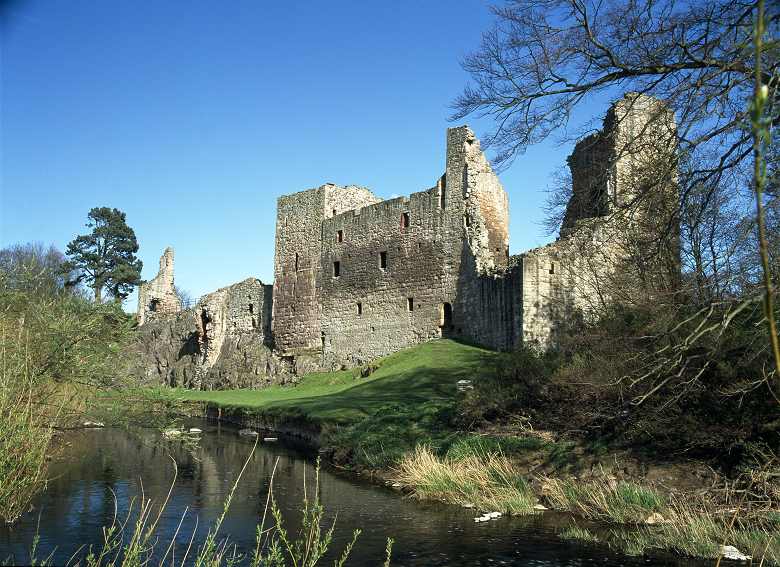 One of Historic Scotland's most picturesque properties, Hailes Castle is situated on a riverside walk between Haddington and East Linton.
Amongst Scotland's oldest stone castles, it was probably first built by the de Gourlay family during the early 1200s. But the most famous tenants were the powerful Hepburns.
It's likely that James Hepburn, 4th earl of Bothwell was born here in 1535. He's best known the third husband of Mary Queen of Scots. In May 1567 the couple stayed at Hailes en route to their wedding at Holyrood.
Loch Doon Castle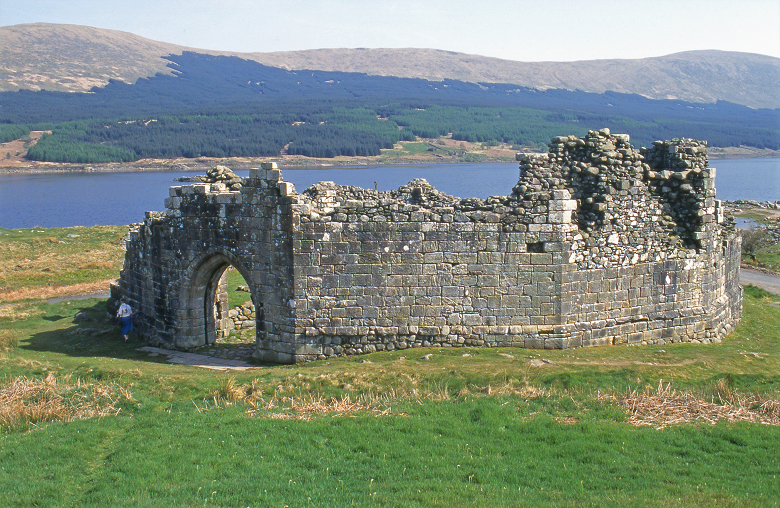 This medieval castle near Dalmellington in Dumfries and Galloway is often associated with the Bruce family. It may even have been built for King Robert the Bruce himself.
75 years ago, you'd have had a harder time getting to Loch Doon Castle for a spot of fresh air. The stronghold once stood on Castle Island, about 400 metres away across one of Scotland's largest freshwater lochs
When a hydroelectric scheme was built here in 1935 the castle was painstakingly moved to its current location brick by brick!
Dunadd Fort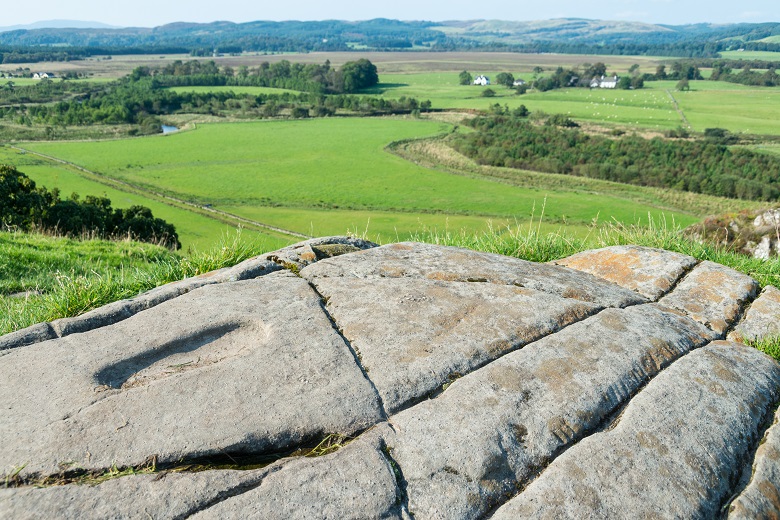 Dunadd Fort rises from an expanse of bog known as Moine Mhor (the 'great moss') at the southern end of Argyll's Kilmartin Glen, one of Scotland's most remarkable prehistoric landscapes.
It was an important royal power centre for Gaelic kings between 500 and 800 AD, and has been occupied for 2,000 years.
Look out for two human footprints carved into the rock at the top. It's thought that these would have been used during inauguration ceremonies for new kings.
Auchindoun Castle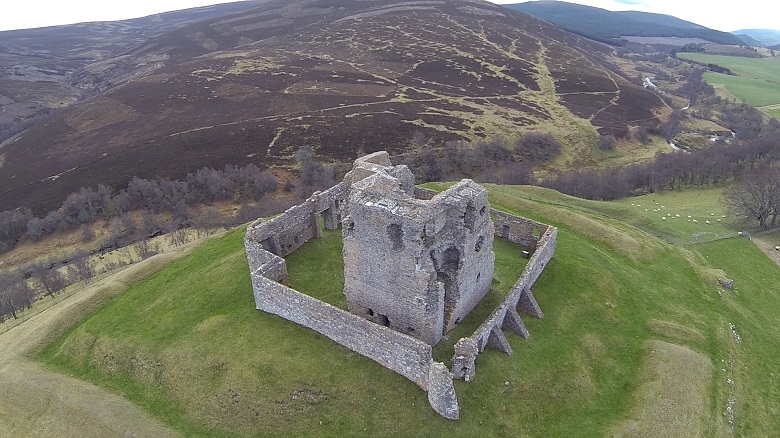 If you're up for a hearty, historic trip to the hills, look no further than spectacular Auchindoun!
This lonely 15th-century stronghold can only be accessed by foot, via a path through the hills south of Dufftown. The romantic ruins and views overlooking the River Fiddich are well worth the walk, though.
Greenknowe Tower
A path leading from the road half a mile outside the village of Gordon in the Scottish Borders leads to Greenknowe Tower.
The year 1581 inscribed above the door of this handsome tower house is deceptive. It's certainly older than that, having been reworked from a castle belonging to the powerful Gordon family.
The tower was derelict by 1830. Today you can still enjoy the commanding views across marshland and woodland that former residents enjoyed.
Muir o'Fauld Roman Signal Station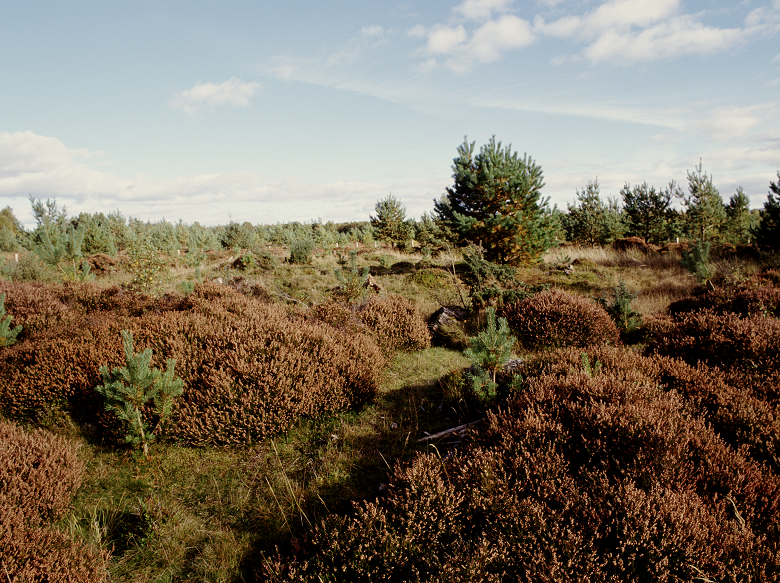 What have the Romans ever done for us? Well, amongst many other things, they've given plenty of outdoor beauty spots to enjoy!
From places like Bar Hill and Croy Hill, there's plenty of walks to be enjoyed along the route of the Antonine Wall, the Roman frontier which once stretched between the Forth and the Clyde.
One of our lesser known Roman sites is Muir o'Fauld Signal Station. It's accessed via an unassuming woodland footpath close to Trinity Gask in Perthshire. Muir o'Fauld dates to AD 79–80 and was a watchtower on the Gask Ridge Roman frontier.
Dun Carloway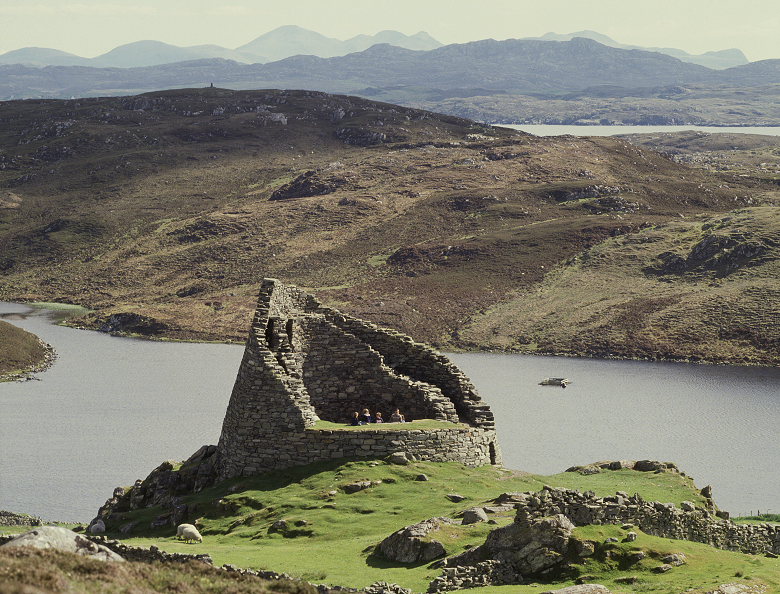 Dun Carloway has been sitting on its perch on a rock on the Isle of Lewis since at least 200 AD.
A uniquely Scottish structure, it has seen use as a pottery kiln, a shelter for cattle raiders and a home for "a respectable looking family" over the centuries.
The broch's stunning location, with views towards Loch Roag and the Atlantic Ocean beyond, makes for a truly memorable walk.
Kilchurn Castle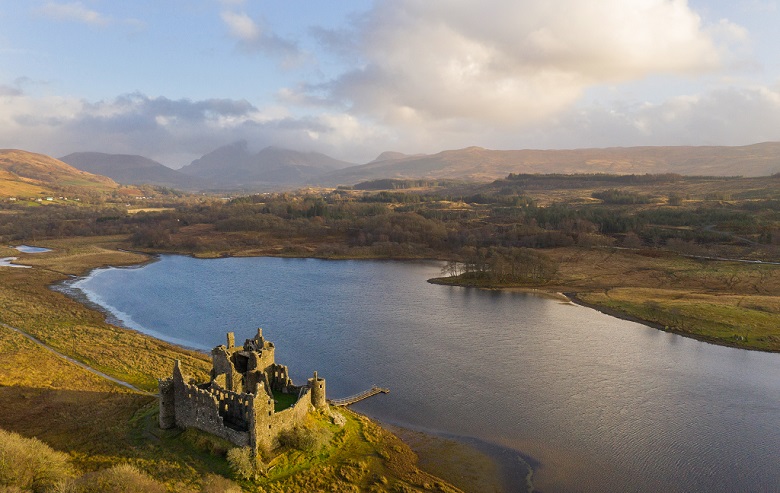 Undoubtedly one of the most photograph-able castles in the land, Kilchurn was the powerbase of the Campbells of Glenorchy since the mid-1400s.
Later on, the fortress on the banks of Loch Awe was converted into a barracks for around 200 men. It was eventually abandoned at the end of the 1700s, becoming the impossibly romantic ruin we see today.
The castle is accessed by a path over loch-side farmland. It does flood periodically so pack your wellies if it's been wet!
Thousands of years to discover…
From castles, churches and caves to brochs, barns and battlefields, there are many more free Historic Scotland attractions to discover. You probably don't even have to go very far!
Try the postcode search to find out what's close to you, or view a list of all of our free sites. 
Once again, please remember to adhere to the social distancing measures and Scottish Government advice outlined above. If it's best not to travel, why not take a virtual trip by heading to our website and exploring our digital resources?
---
Share