The Borders can be a place to relax and unwind from the stresses of the busy city life and what better way to get here than by the Borders Railway, which is celebrating its first anniversary this month.
Boarding the train at Waverley Station you will melt into the rolling landscape; views that inspired writers like Sir Walter Scott to immortalise the Borders in poetry and prose.
At the end of the line you will reach Tweedbank Station.  From here you can take public transport to Melrose, or alternatively, why not take the forty minute walk to enrich yourself with the fresh Borders country air and truly take in the breathtakingly scenery including the Eildon Hills.
These ancient Hills have many myths and legends surrounding them, including links to King Arthur who is reputed to sleep resting beneath them waiting the call to arms once more, and also to Michael Scott, academic and magician who apparently cleaved them in three, who is buried at Melrose Abbey.
On arriving at Melrose, you will get a sense of a busy and bustling Borders Market town, built up around the iconic structure of the abbey.
Close to many a noble's heart, this abbey was founded by King David for the Cistercian monks in 1136.  Its grounds are the final resting place of King Alexander II, Sir David Brewster, inventor of the Kaleidoscope and the heart of King Robert the Bruce.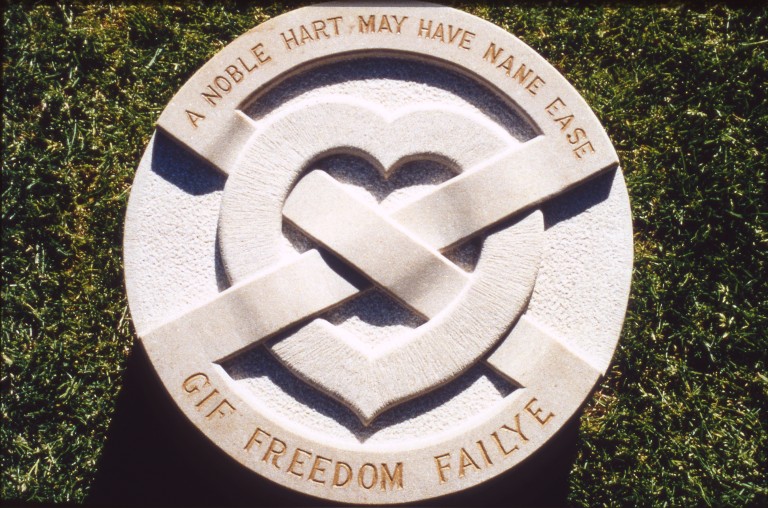 Standing inside the ruined abbey you can still feel an air of peaceful stillness from the world outside.
Not far from Melrose Abbey you can find a riverside walk, or alternatively you could climb to the top of the Eildon Hills to take in a panoramic view of the Borders landscape.  Keep your eyes bright for the Fairie folk who are reputed to reside there and transport people to their kingdom!
Lovely lunches are available in Melrose with an array of cafes and restaurants to choose from.
If you have further time in your day, you may enjoy taking a short bus journey to St Boswells, then walking from there to Dryburgh Abbey.  Set in tranquil peaceful grounds, this abbey is not to be missed for true escapism from the everyday.
Or alternately, a short journey or walk takes you to Abbotsford House, home of Sir Walter Scott, to glean an insight to the remarkable writer.
Let me leave you with an inspirational verse from Sir Walter Scott that captures the spirit of the Borders, "As long as the Fates permit, live cheerfully."
If you're planning to visit several of our sites in the Borders, we'd recommend you get an Explorer Pass which will get you into five historic properties.
---
Share