In May 2017, Stanley Mills in Perthshire became the fourth industrial heritage attraction in Scotland to join the European Route of Industrial Heritage (ERIH). Built in the 1780s, the mill is one of the best-preserved cotton mills from the start of the Industrial Revolution. It is the first Historic Scotland site to join as an anchor point, alongside the celebrated World Heritage Site of New Lanark and two independent industrial museums, the National Mining Museum Scotland at Lady Victoria Colliery in Midlothian, and Dundee Heritage at Verdant Works.
So, what is ERIH?
Well let's pronounce it like the Great Lake Erie, not like Eric. ERIH is a cultural route that takes 'bigger' industrial heritage attractions with visitor staff – places like Stanley Mills – and uses them as an anchor point where visitors can hear about some of the hidden gems in the area. Often those other sites might be connected to the anchor functionally and historically. Examples might be a mill shop attached to an active factory, a piece of architecture converted to a new use and appreciated from the street, or even a lime kiln in a lonely field.
By linking these sites together, their history will begin to mean more to people than they would if seen as an isolated object for puzzlement. This works extremely well in the densely packed Ruhrgebeit in Germany, connected by a criss-cross of cycle routes, railways and far more to see than even is included in the official route. There, the Anchor Points have dramatic yellow stakes driven into the ground like giant map pins. At Stanley Mills, we'll be marking the site in a slightly more subtle way, by putting up a plaque.
Making Connections
ERIH is aimed at making connections. Stanley Mills is an anchor from which visitors will be encouraged to visit other Historic Scotland sites with an industrial background: Bonawe Iron Furnace, Dallas Dhu Distillery and New Abbey Corn Mill.
Similarly there are many connections between the Scottish anchor points. Did you know:
New Lanark and Stanley Mills share a founder, Sir Richard Arkwright?
For 100 years Stanley Mills was in the orbit of Jute Industries Ltd, and relied on mechanical engineering support from Dundee to spin selvedge yarn for jute cloth?
Verdant Works' engine needed coal brought by sea and later by rail – from mines like the Lady Victoria Colliery?
Industrial Past in the Future
2018 is the European Year of Cultural Heritage. ERIH expects to achieve further geographical spread as part of this, celebrating both common cultural roots and the diversity of the continent displayed through European industrial heritage.
As we look to the future, we can't forget the virtual visitor. With nearly 1400 sites to choose from on the ERIH trail, from Iceland to Ukraine, many industrial heritage enthusiasts may never come through the physical doors at a site like Stanley Mills. But the ERIH website enables people to find out about these places digitally, featuring daily 'did you know?' facts, themed and regional routes, stories about the people behind the industrial revolution, and more.
And of course you can explore all our industrial Historic Scotland sites on our website, and by downloading our app.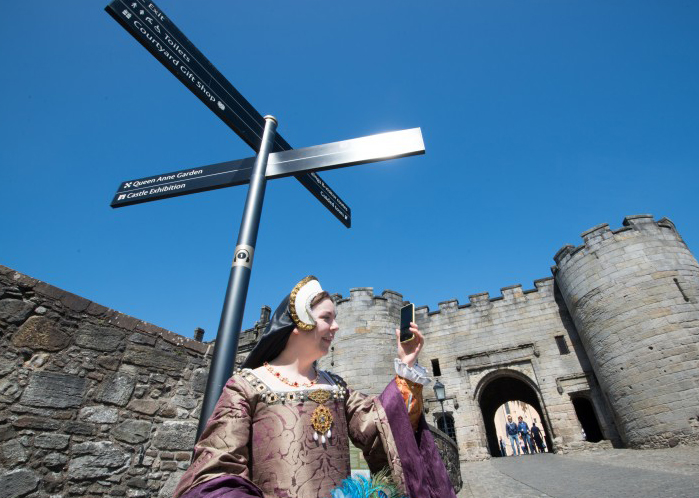 Explore Scotland's Industrial Heritage
On 13th and 14th May 2017 we're celebrating our industrial heritage with a series of events for National Mills Weekend.
---
Share