Millie Ashworth-Ritch is a 5th-year student at Leith Academy. Earlier this month, she completed a week's work experience here at Historic Environment Scotland. Millie found this opportunity as part of our commitment to Scotland's Year of Young People. Here she describes what she learned during a busy week.
Monday
On Monday I worked with the Cultural Resources Team. In the morning I was given a tour of the building and was introduced to everyone. I was asked to look at Trip Advisor and look at reviews to find out what was important to a person when visiting the site. For example, if they enjoyed the walk up approaching the site instead of whether there where bathrooms and how good the service was. This information is important because it is often looked over and forgotten about.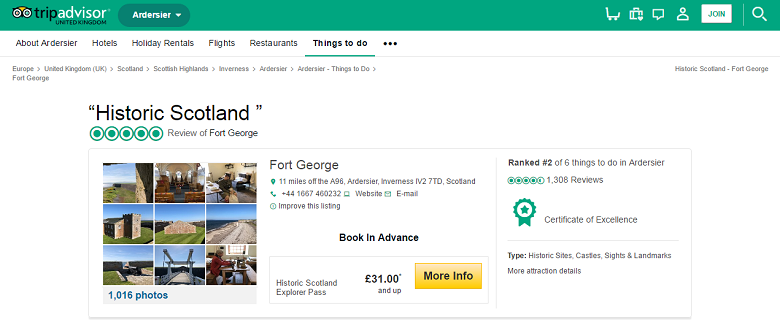 I was also given the opportunity to talk to people who worked in Cultural Resources to find out what their jobs were and what they entail and what their day to day tasks are.
Tuesday
On Tuesday morning I worked on illustrations and photographs. I was given images to code and label so they could be stored away. It was interesting to see all the images that artists had done from the sites.
In the afternoon I worked with the Scran team. Scran is a Historic Environment Scotland website that stores photos and audio clips on historical and cultural themes. It also lets people add things that have more significance to a person today -such as a pub or some graffiti.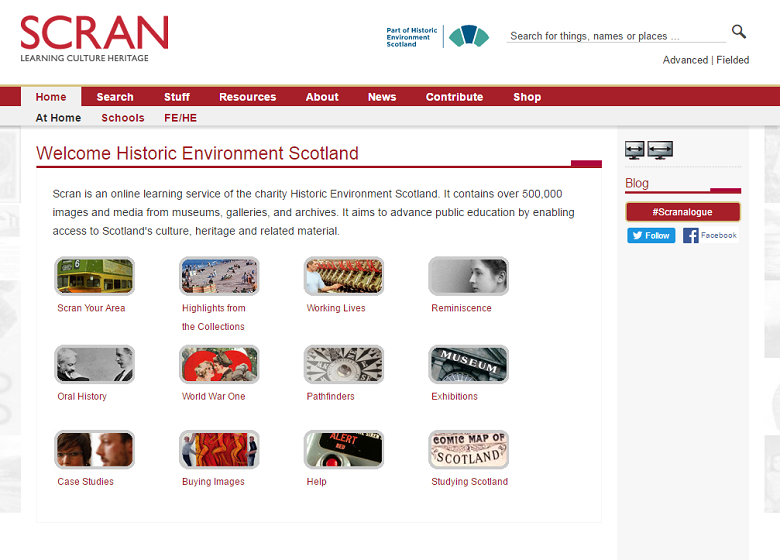 There are also photos of people as well as historic buildings – different from what you would normally expect from HES. Here I was asked to find images for an expedition that is happening in winter.
Wednesday
On Wednesday I went to Edinburgh Castle for a workshop on digital content-making with the Digital team.
At the workshop I learned how a piece of writing for the internet should be written and how people read when looking at writing on the internet. For example the average reading age for adults in the UK is eleven, so when writing a piece you need to use simple English so it is accessible to a wider range of people.
We also have a shorter attention span when reading on a screen rather that reading on paper. That means when writing it needs to be short, snappy and to the point. We also read in an F shape so when reading we tend to start to scan-read the further we get down the page. To keep someone interested you should use header and bullet points to keep restarting the F shape.
Thursday
On Thursday I worked in the Collections store near Holyrood, looking at photography and documentation of the Trinity House collection. Here I looked at items that had been taken from Trinity House Maritime Museum in Leith. I was asked to photograph and pack them for storage.
It was interesting to see the different methods used to preserve the items. The room I was working in was filled with hundreds of different things taken from different sites – from coins, clothing items and paintings to human bones.
Historic Environment Scotland sometimes borrows items from other places to use in their museums and exhibitions. It also loans items from its collections to other museums.
Friday
On Friday I worked with the Interpretation team on writing and picture research. This meant that I was able to put into practice some of the skills I'd learned earlier in the week with Scran and during the digital content workshop.
Reflecting on my week of work experience
If you get the opportunity you should do work experience with Historic Environment Scotland. It will give you more of an idea of all the different jobs there, and help you understand what you would like you do and the range of things you could do.
If you're interested, you can get in touch with them here.
---
Share