On World Ranger Day, we thought it would be the ideal time to introduce you to our Ranger team, and let you know about some of the fantastic events they have coming up that you can join in with.
Our Ranger team work at Holyrood Park, Linlithgow, Blackness and Orkney World Heritage Site delivering a range of events from guided walks to holiday clubs and unique hands on experiences.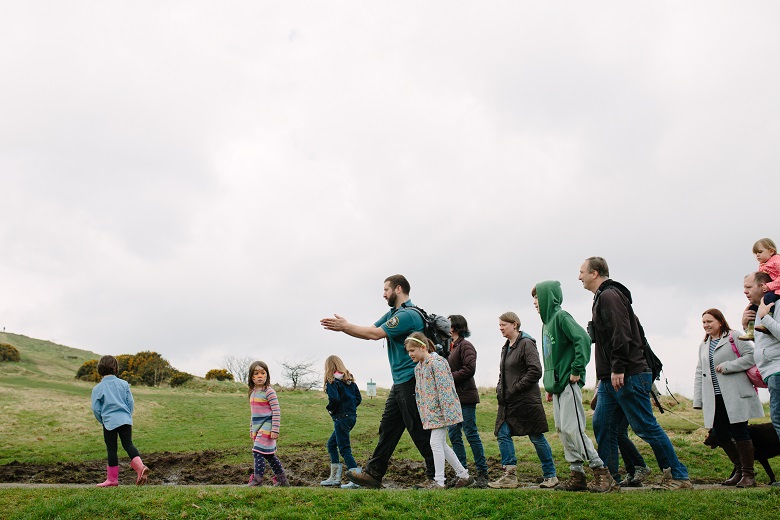 Our role also extends beyond education and events. We also work to preserve and enhance biodiversity through surveys, practical work and partnership working. As cheesy as it sounds I do love my job as a Ranger as every day is different and you do feel you are making a difference." – Robbie MacEwen, Ranger at Holyrood Park
As well as visiting our Rangers at our main events through the summer, you can also book to take part in their own walks and events throughout the year. Below we give you some details on the events coming soon, and hear from the Rangers themselves .
Our events really help our visitors discover the 'wild' side of our properties. In the case of Holyrood Park, it is so rewarding to show off the many forms of life that thrive in this urban oasis. We are also lucky enough to run events at other properties too- rockpooling at Blackness Castle, bat nights through Linlithgow Palace or guided walks around Caerlavrock Castle's flooded woodland to name but a few." – Robbie MacEwen, Ranger at Holyrood Park
Holiday Clubs
Our holiday club events take place at both Holyrood and Linlithgow, with each one based on a different theme for children to get hands on with nature and the local environment. This August, enjoy themes such as 'Holyrood harvest', 'Bird bonanza' and 'Gettin' Bushcraft-y'.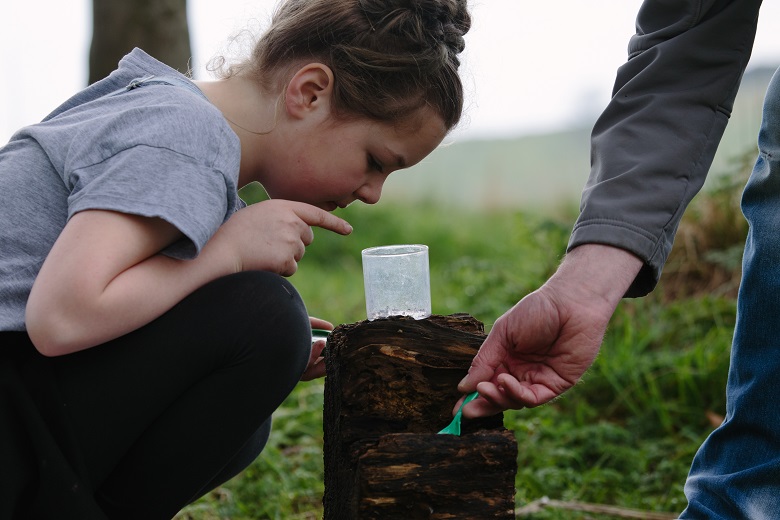 The holiday clubs in Holyrood and Linlithgow are a fantastic way for young people to have fun engaging with their natural environment. It is really rewarding to see how much they get absorbed in the varied activities. Whether they are pond dipping, following tracks and signs or learning bush craft skills. Hopefully the connection they develop will inspire them to appreciate and care for the natural world for the rest of their lives." – Will George, Ranger at Holyrood
For more information on our holiday club events head to our website.
Go Bats!
Batty about bats? Come and join our Rangers for our special 'Go Bats!' events taking place at both Holyrood and Linlithgow. You can even take part in a special Gaelic version of the event run in partnership with The University of Edinburgh. We'll have an informative chat about bats before heading out on a night time walk to track down these fascinating nocturnal animals.
Find out about these fun night time nature walks.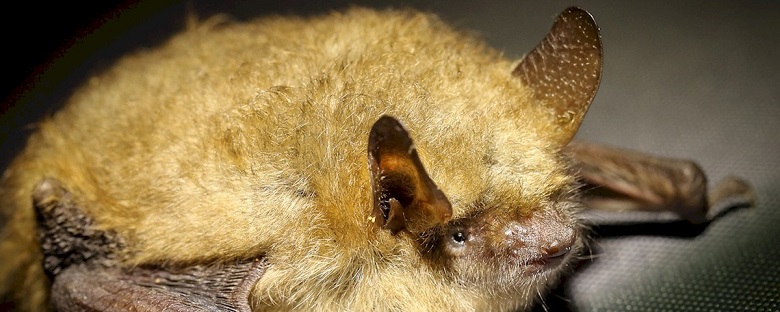 Ranger Walks
Our guided walks are a regular feature of our Ranger events programme. In Orkney, visit The Ring of Brodgar and the Standing Stones of Stenness for fascinating tours with insight on local significance and links.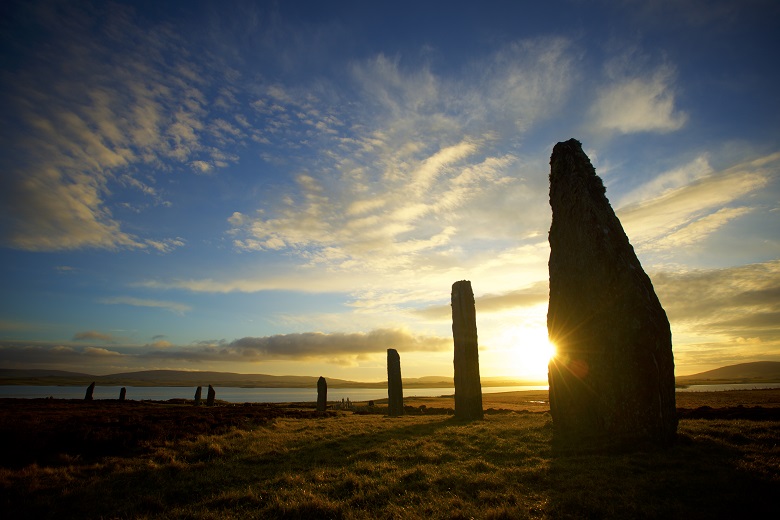 The Brodgar walk is held every day during June, July and August, is free and people don't need to book, we meet in the site car park and it takes about an hour. They are very popular with visitors and locals. Every years well over 1,000 folk attend these walks." – Sandra Miller, Ranger at Orkney
Get more information on our Orkney guided walks.
Explore Holyrood Park
In Holyrood Park, join our Rangers to learn more about Arthur's Seat's turbulent past, created by fire and ice! Choose from 'Arthur's Amble' which is a gentle stroll, 'Arthur's Secrets' a popular guided walk, or 'Arthur's Adventure' for more challenging exploration. There's a walk for everyone. We even have special 'Paws in the Park' walks for you to bring your four legged friends along to.
Check out all the events taking place at Holyrood Park.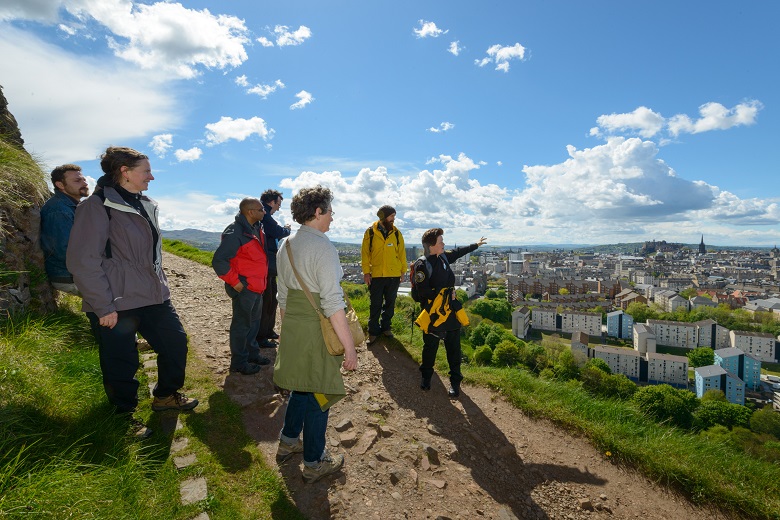 Special Events
As well as all of our regular features, our Rangers host a number of special events through the year. Keep an eye out for 'Archaeology Day', 'Celtic Crag' and 'Seashore Foraging', all coming up soon.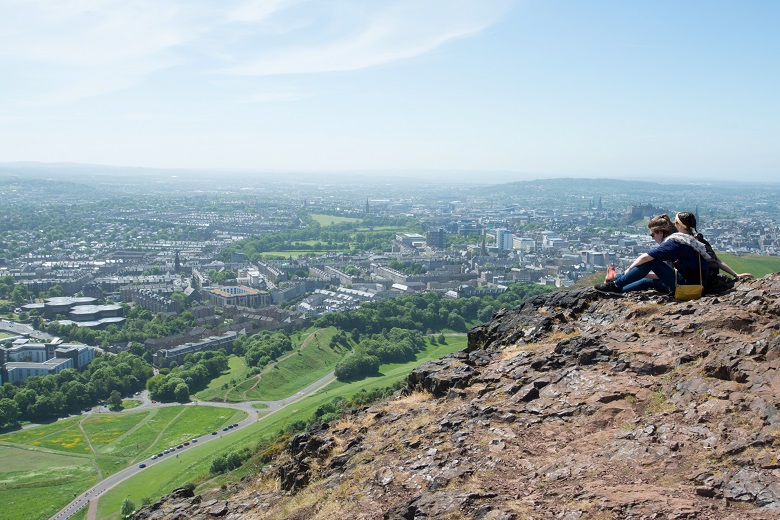 Interested in finding our more about our Ranger service? Please check our website for more information, and we hope to see you at an event soon!
---
Share