Robert the Bruce was one of the most revered warriors of his generation. Often referred to as 'Good King Robert', he is best known for his defeat of the English army under Edward II at Bannockburn in 1314.
For the release of the Netflix original film, Outlaw King, we thought we'd dig up some interesting intel about the man of the moment.
Bruce is such a well-known figure in Scottish history that facts you may not already know about him are quite hard to come by. However, we caught up with our historians Nikki Scott and Morvern French to chat about some lesser known bits of information. Take note of our ten facts below, and impress your friends with your knowledge as you watch Outlaw King!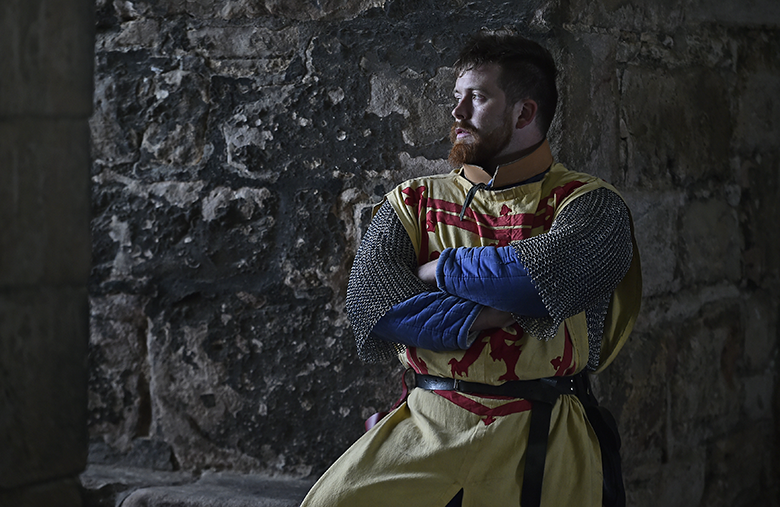 1. Never the twain shall meet
Although they were alive at the same time, and William Wallace was Guardian of Scotland immediately before Robert the Bruce, there is no evidence that the two ever met.
2. Not an axe-ident
The poet John Barbour wrote that Bruce broke a favourite axe killing Henry de Bohun in single combat at the Battle of Bannockburn.
Accounts tell that the English knight lowered his lance and charged at Bruce. The Scot stood his ground. At the last minute Bruce side-stepped the charge, bringing down his axe on the challenger's head.
3. Family reunion
Bruce's victory at Bannockburn in 1314 enabled him to demand the return from English captivity of his wife Elizabeth, his daughter Marjorie, his sister Christina, and Robert Wishart, bishop of Glasgow.
4. The Peerage of Scotland
Robert the Bruce was Earl of Carrick from 1292 to 1313. This title is now held by Charles, the Prince of Wales.
5. Changing sides
Both Robert and his father were loyal to the English king when war broke out in 1296. They even paid homage to Edward I at Berwick. However, eight months later Bruce renounced his oath and joined the Scottish revolt against Edward, recognising John Balliol as king.
From 1302 to 1304 Robert was again back in English allegiance. His marriage to Elizabeth de Burgh, daughter of the earl of Ulster (part of English-held Ireland) influenced this change. From 1304 he abandoned Balliol, and planned to take the throne for himself.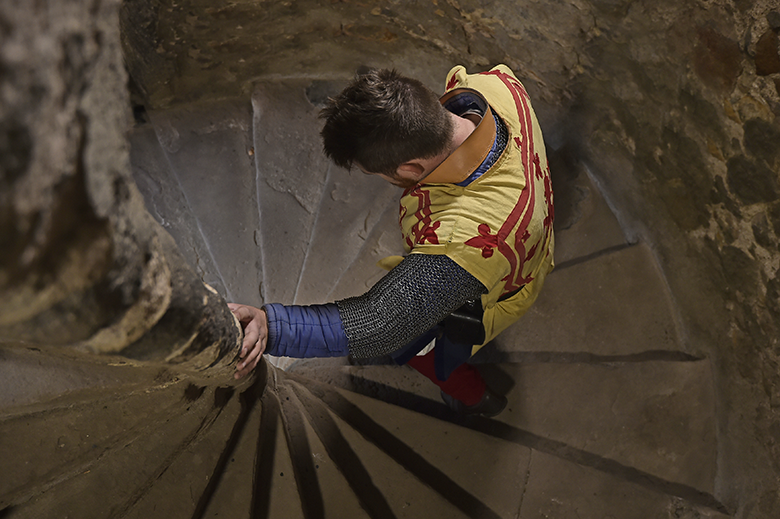 6. An important landowner
As well as the earldom of Carrick and the lordship of Annandale, Bruce held land in the Carse of Gowrie, Dundee, and the Garioch in Aberdeenshire.
Before the Wars it was fairly common for Scots to hold English lands. Records show that Bruce held lands in Durham and other large English estates. In 1306, Edward I confiscated the honour of Huntingdon from Bruce.
7. An attack on the Irish
In 1315, Robert's younger brother Edward led an expedition to Ireland. His aim was to overthrow the Dublin-based English government and become the High King of Ireland.
Robert joined his brother with a sizeable force in 1317. However, bad weather, famine, and disease forced the Scots to retreat when they reached Limerick. Edward held on in the north until he was defeated and killed in 1318.
8. A regal match
As per the terms of the 1328 Treaty of Edinburgh, making peace between Scotland and England, Robert's son David (aged 4) was married to Edward III's sister Joan (aged 7).
Other terms of the treaty saw Scotland agree to pay England £20,000 to end the war and England recognise Scotland's independence with Robert I as king.
9. In the archives
More than 600 written acts by Bruce have survived, including charters, brieves, letters and treaties.
Most of these documents are grants or confirmations of property. This was a key way that Bruce rewarded individuals and families who had supported him.
10. A wee bit more inclusive
During Robert's reign, parliament became more representative of the full community of the realm. Bruce summoned a small number of burgesses from each royal burgh to attend sessions in 1312 and 1326, after which it became normal practice.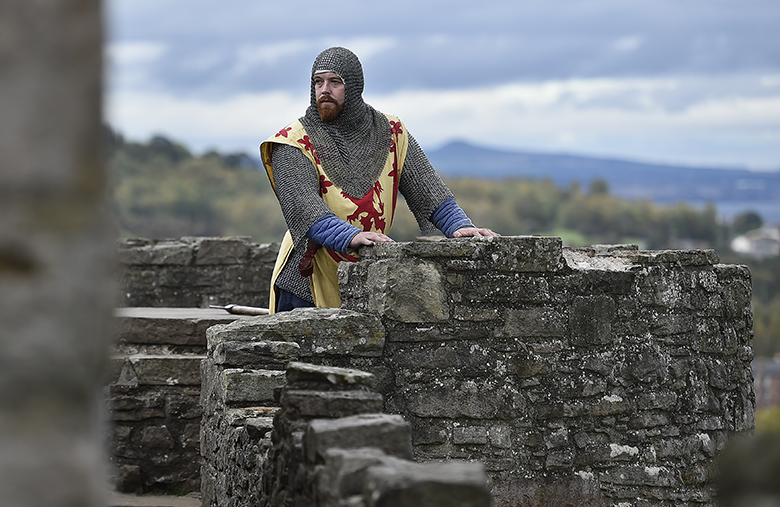 Loved the show? You might also like our behind-the-scenes post detailing six of our sites that feature as filming locations in Outlaw King!
Not sure what we're on about? This Netflix original film follows Robert the Bruce's battle to regain control after being made an outlaw by the King of England for taking the Scottish Crown.
---
Share