Even before Covid-19 restrictions, the trend for smaller weddings was already growing. Increasingly, many couples are now choosing to surround themselves with their closest family and friends rather than push the boat out with a big wedding.
Clearly the pandemic is making the smaller ceremony compulsory, but what's not to love about being in a close-knit group with your loved ones when saying "I do"?
An intimate and iconic wedding
There are many benefits to an intimate wedding, whether it's planned for this year or for further in the future. Top of the list is quality time with loved ones, followed by lower costs and a lot less wedding planning for the couple.
And while the guest list might be smaller, our historic and dramatic venues mean the wedding (and, of course, the photographs!) will still be big on style and grandeur.
Melrose Abbey
The romantic ruin of Melrose Abbey in the Scottish Borders is undoubtedly one of the finest locations in which to make your vows.
Considered one of the most magnificent examples of medieval church architecture, this atmospheric spot features stonework dating back to the 14th century. It's also the resting place of Scottish kings – and, quite possibly, Robert the Bruce's heart!
The sweeping arches and a selection of stunning sculptures create an amazing backdrop – one that your wedding photographer will definitely thank you for! And as a partially open-air venue located on the banks of the River Tweed, you can truly embrace the great Scottish outdoors for your wedding at Melrose.
Linlithgow Palace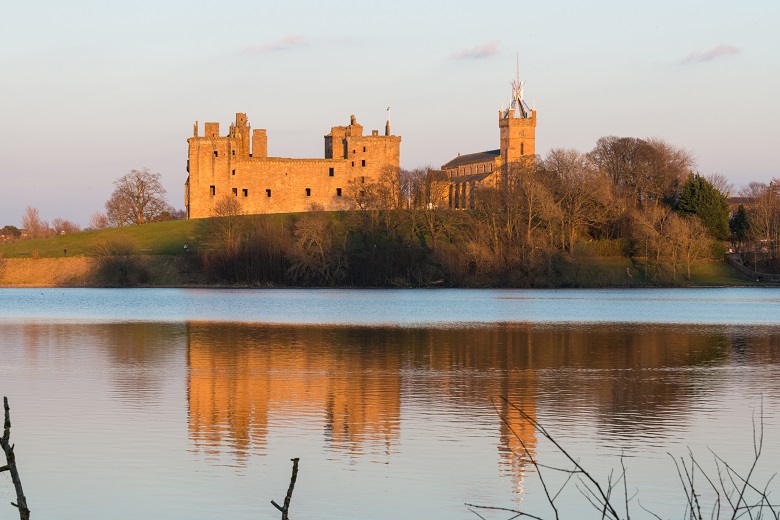 An intimate wedding in Linlithgow Palace, a majestic royal residence packed full of royal history, will be unforgettable.
Magnificent façades contrasted with cosier corners make the birthplace of Mary Queen of Scots an enchanting and memorable venue.
Whatever the season, the acres of lush parkland surrounding the palace, the neighbouring loch and the ornate courtyard fountain, are just some of the many outdoor highlights which create a beautiful focal point for pictures.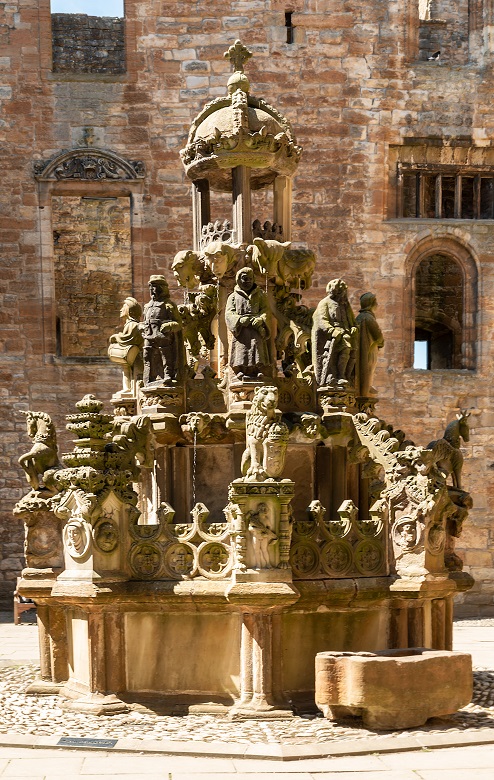 Caerlaverock Castle
For those who have set out on a quest for a perfect castle wedding, we have just the place for you!
Caerlaverock Castle in Dumfries and Galloway was home to generations of the powerful Maxwell family and has been besieged and captured many times throughout its history.
Today, things are more peaceful and this unique stronghold is a truly special place for an intimate Scottish wedding. You don't have to just take our word for it – you can explore the whole castle virtually from wherever you are!
The triangular castle walls, the moat and the wildlife-filled grounds make an exquisite backdrop. Indeed, many visitors say that the castle looks like it's straight out of a fairy-tale. Your wedding will too!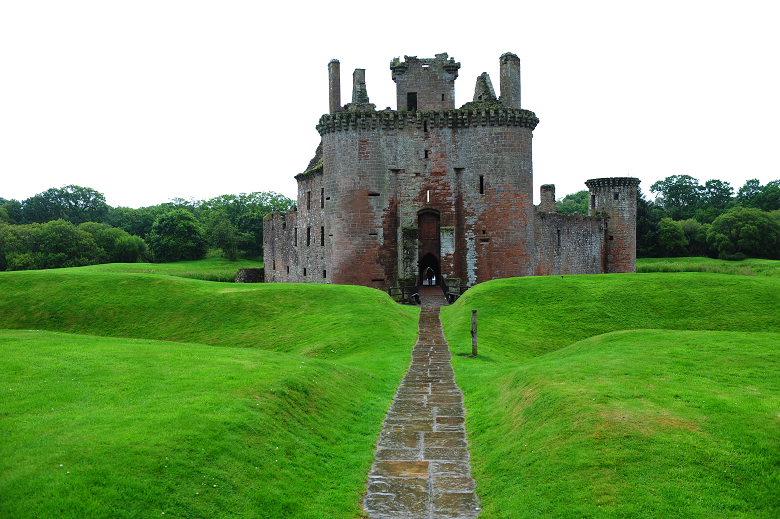 Contact Us
If you're planning your wedding, you will know that choosing your venue is one of the most important things to tick off your checklist!
Let the team at Historic Environment Scotland take away any worries – contact us on weddings@hes.scot or head to our website to see more magical, historic venues.
---
Share