This blog is dedicated to the memory of poet Aonghas MacNeacail, who sadly passed away in December 2022. Born in Skye in 1942, MacNeacail established himself as a poet and writer upon moving to Glasgow. He penned songs and operas, as well as writing for the screen and regularly appearing on Gaelic radio. In the decades that followed, MacNeacail became a leading figure in Gaelic poetry and was an important source of inspiration and encouragement for Gaelic writers.
In MacNeacail's obituary, the Scottish Poetry Library note how history and "the story of people who came before" was a key theme in his poetry. Indeed, MacNeacail contributed a poem when Stanley Mills opened as a Historic Scotland attraction back in 2008.
"Water running through my thoughts" explores the experience of the Gaelic workers employed in the the 18th century cotton mill on the banks of the River Tay. You can read the translated poem in full below. The original Gaelic version can also be read on the blog.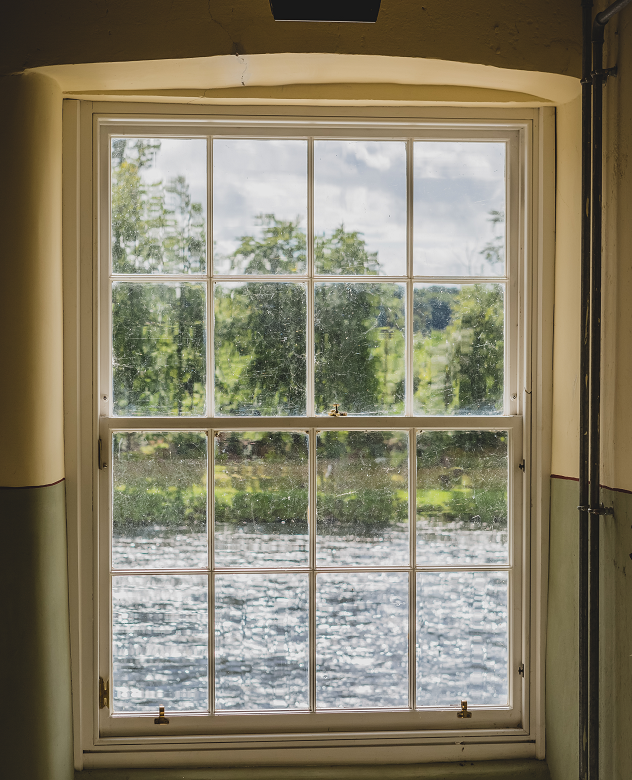 "Water running through my thoughts"
Being locked up here in a barbarous roar,
eye through the glass sees torrent and greenness –
far away the properties we'd prefer,
greenness of growth and sheen of the air,
now all drowned in a white fog of lint
Not with willingness nor hint of pleasure
we turned away from land and equipment,
herds of cattle or spirited sheep,
oats and barley heavy with ripeness –
that's what our memory brought with us
We harvested and ploughed
and never lacked fruit or nuts.
We span and we wove
in the glen of our hopes and rights –
fleece of ewes and flax harvests
There's no rock or den or woodland
in the glen of my birth that I don't like,
there's no thistle, docken, nettle
on its round slopes that wouldn't delight
me, could I be there to gather flax
Our folk stayed home for Charlie's Year –
there was enough struggle for them on the farm.
Our glen wasn't laid waste with
the Butcher's army's deadly sweeping
but this disturbance drained our generation
The wheel's whack on a clean stream,
mountains' sap churned into power,
combing and carding cotton fibres
forever through those living cycles,
leaving us the dust and roar
But at day's end in my repose,
the water's noise runs through my thoughts,
and wrapping the full spindle of sleep,
my neat labour's thread's a satisfaction:
strength of the respect we brought with us.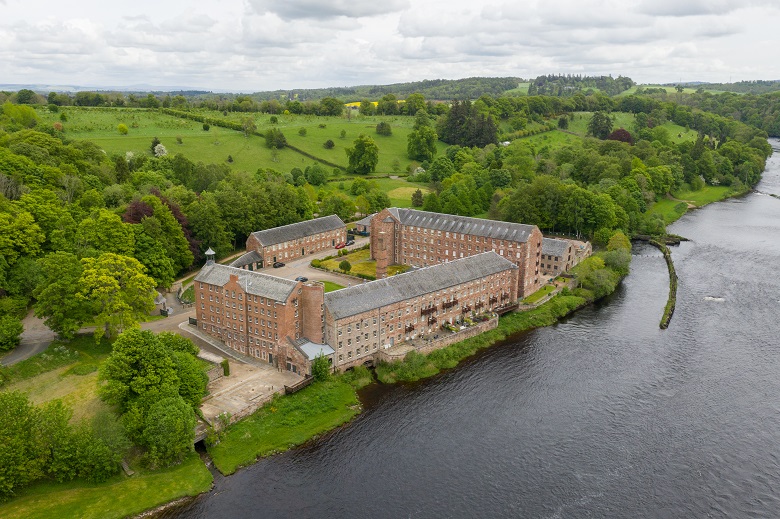 Visiting Stanley Mills
For 200 years, Stanley Mills harnessed the power of the River Tay to produce textiles. Built in the 1780s, the mill complex was altered many times to keep up with the industry's changing demands, before it finally closed in 1989.
Today, visitors can explore the mill buildings to discover the many changes that took place over the centuries and get an insight into the lives of the mill workers.
Stanley Mills is open between April and October. You can plan a visit on the Historic Environment Scotland website. For more from the mills, head to our blog about the experiences of workers in Stanley during the Second World War.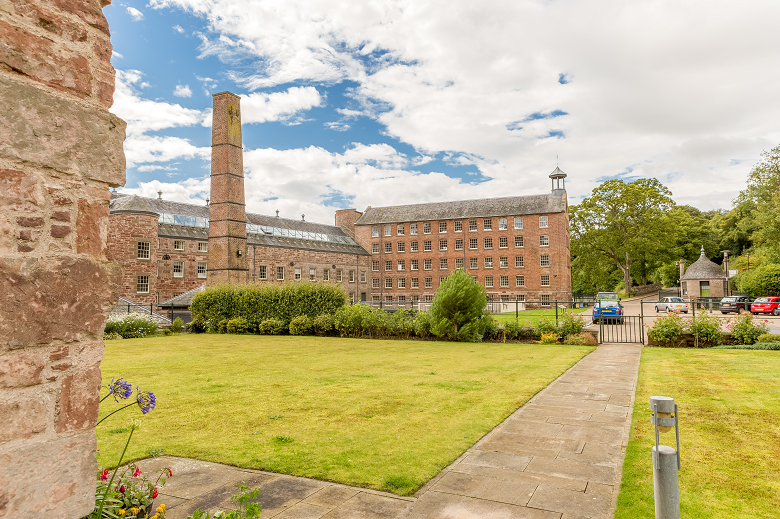 ---
Share