Scotland's ancient links with Ireland are well established and widely known. Even the name of our country comes from the word Scoti, coined by the Romans to refer to marauders from the Emerald Isle.
The same word is used in the Book of Armagh, written in the early 9th century. Its main focus is St Patrick, now recognised the world over as patron saint of Ireland.
The book tells us that this 'arch-apostle of the Scoti' died around AD 492, at the remarkable age of 120. The date of his death was 17 March, now celebrated as St Patrick's Day.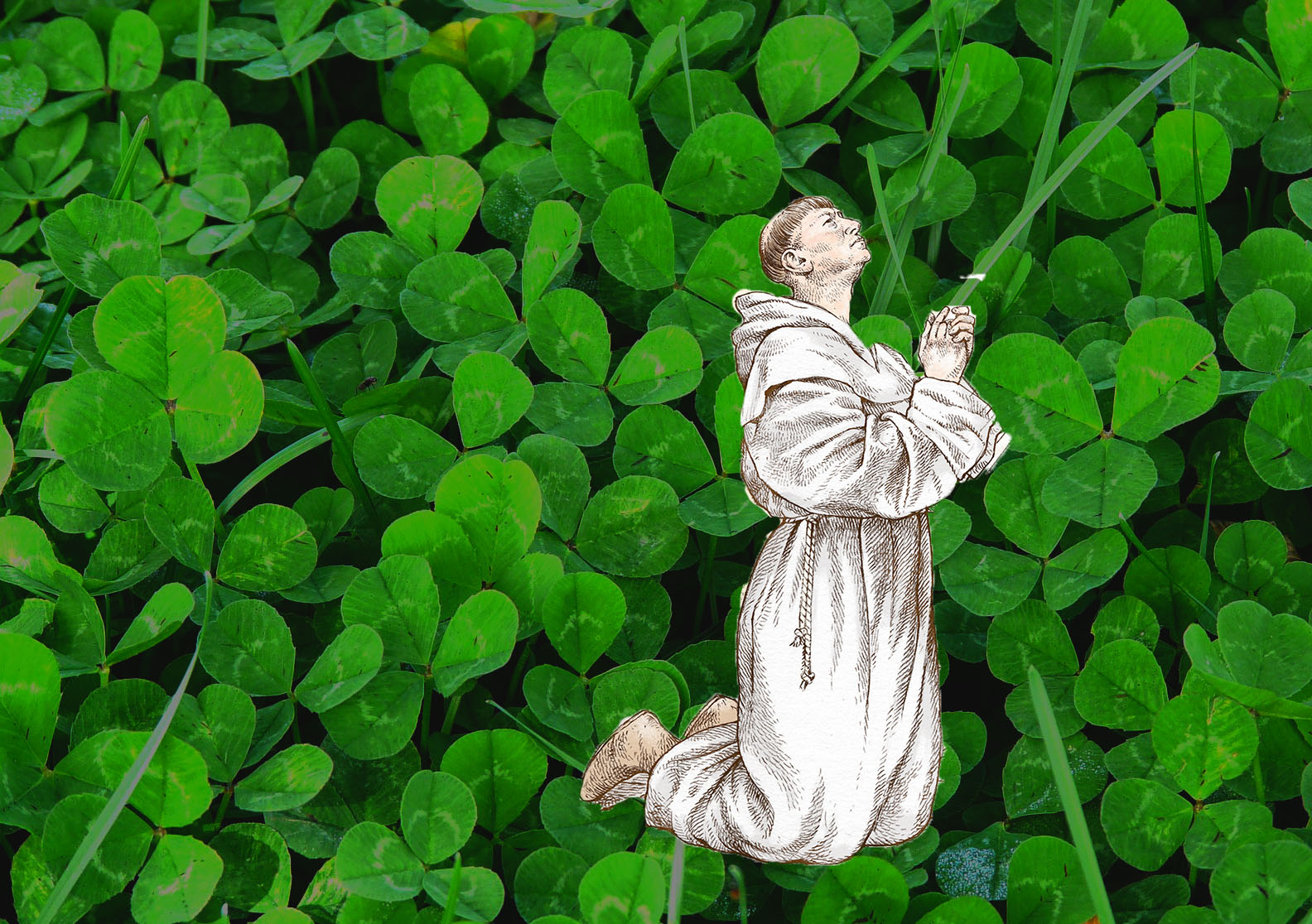 From slave to missionary
St Patrick's origins are obscure, but the popular story of his life says that he was born in England, Wales, Brittany or possibly Scotland – perhaps at Old Kirkpatrick on the Clyde.
At the age of 16, he was captured by pirates, who took him to Ireland and sold him into slavery.
After six years of drudgery, during which he developed a strong Christian faith, Patrick was encouraged to escape by a mysterious voice. Back home, he studied the Gospels before returning to Ireland as a missionary.
He encountered hostility and resistance to his message, but still managed to preach widely, convert many people and perform miracles.
Famously, Patrick used the three-leaved shamrock to illustrate the Divine Trinity of Christian doctrine: Father, Son and Holy Ghost.
Patrick was also said to have banished all snakes from Ireland. (Columba would later offer the same pest contol service on Iona.)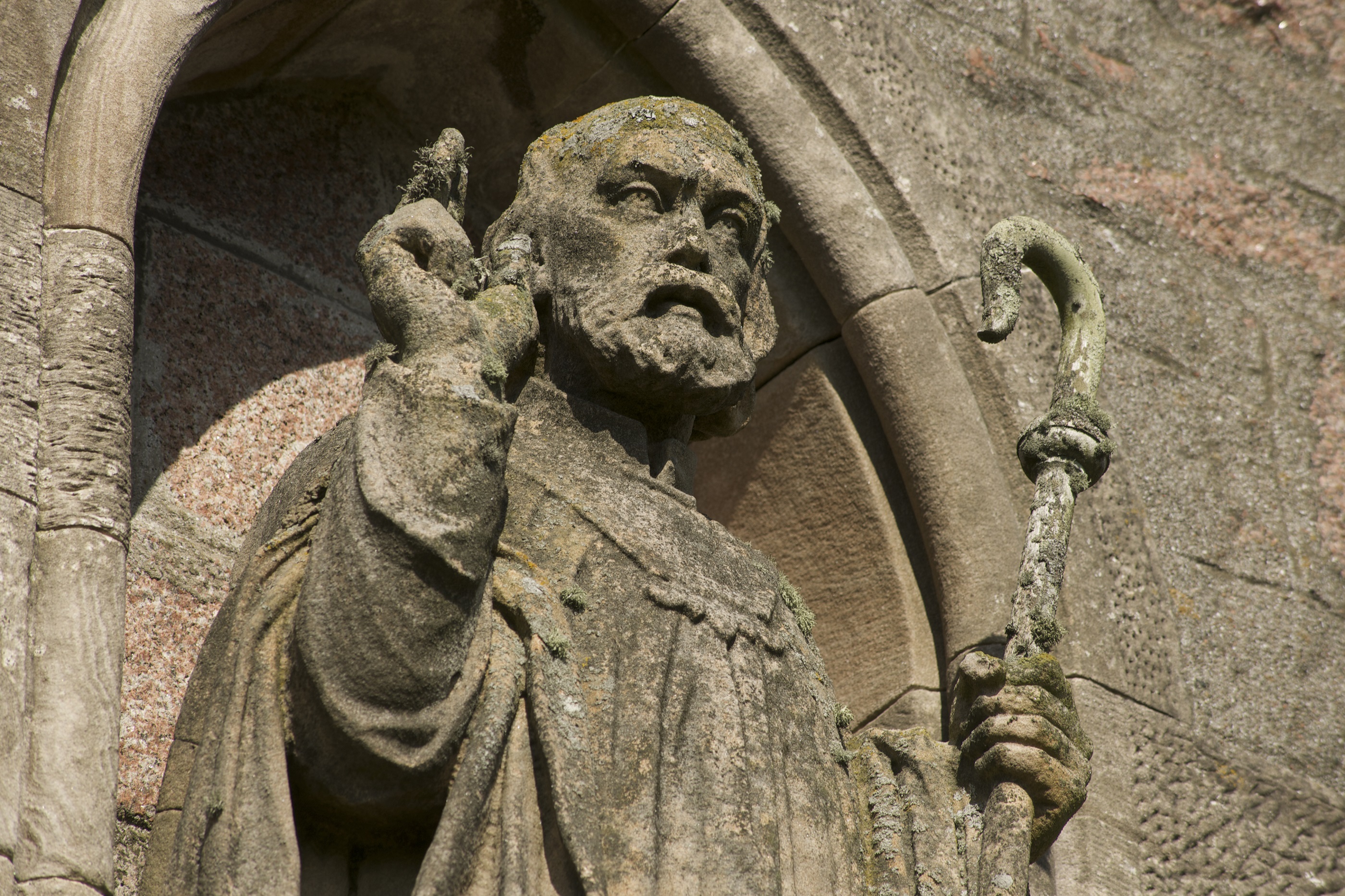 A letter to the king
But throughout his long ministry across the sea, Patrick did not neglect Scotland altogether. Above all, he is thought to be the writer of the legendary 'Letter to Coroticus'.
This fiesty rebuke informs Coroticus he has been excommunicated for mistreating Patrick's followers in Ireland. It also accuses him of consorting with the 'apostate Picts' (The Picts embraced Christianity not long after this).
Coroticus is believed to be another name for King Ceretic of Alt Clut, the ancient British stronghold known to us as Dumbarton Castle, close to Old Kirkpatrick on the Clyde.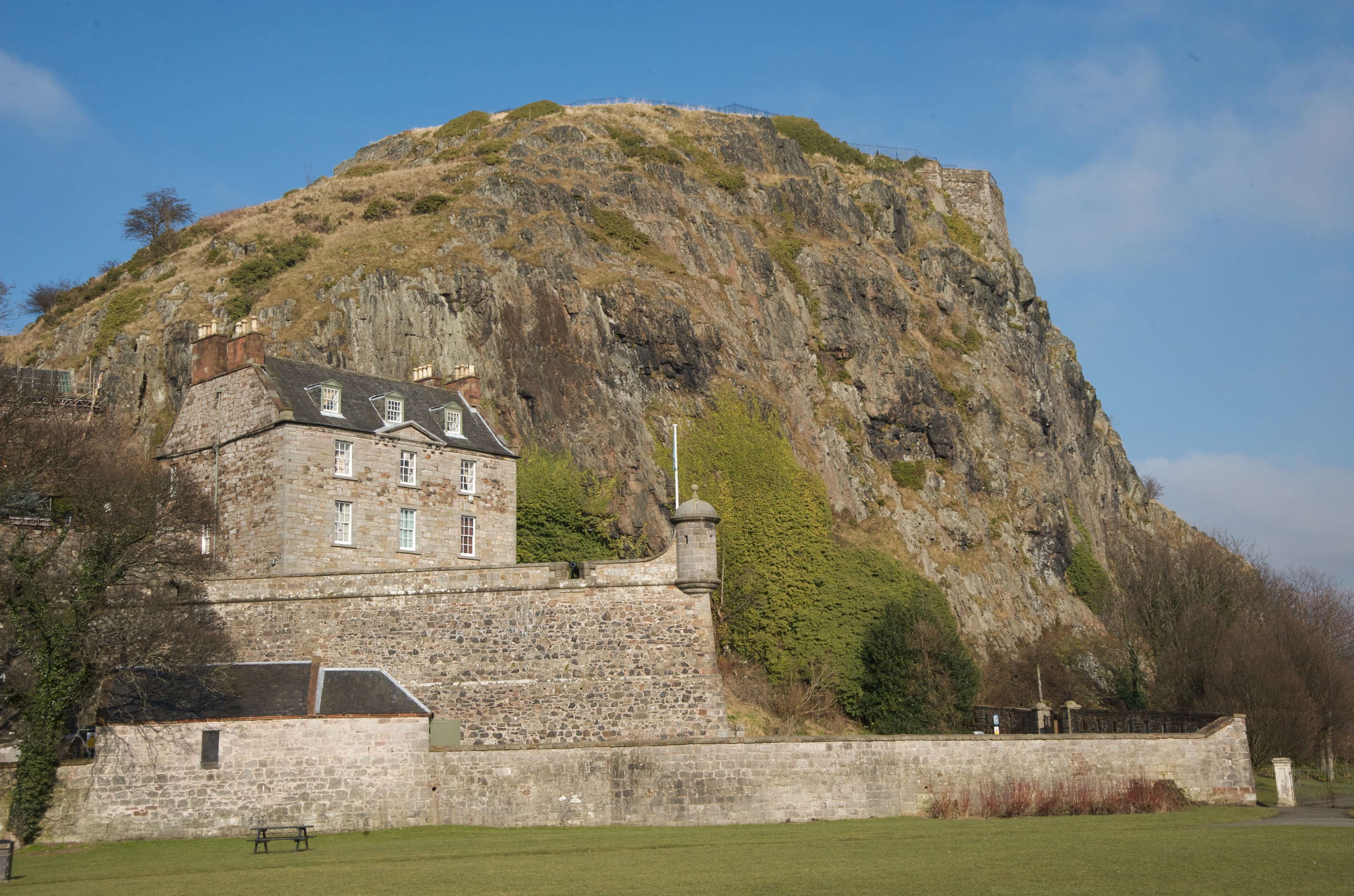 The sources for this story are frankly none too reliable, and have certainly been filtered through multiple re-tellings. Nonetheless, they add support to our idea of a cultural and religious relationship spanning the Irish Sea.
Seventy years after St Patrick's death, another remarkable holy man would make that hazardous crossing to establish one of the most influential cultural centres in north-western Europe.
He landed on Iona, at a place still called Columba's Bay, and did rather more than just clear up the snake problem.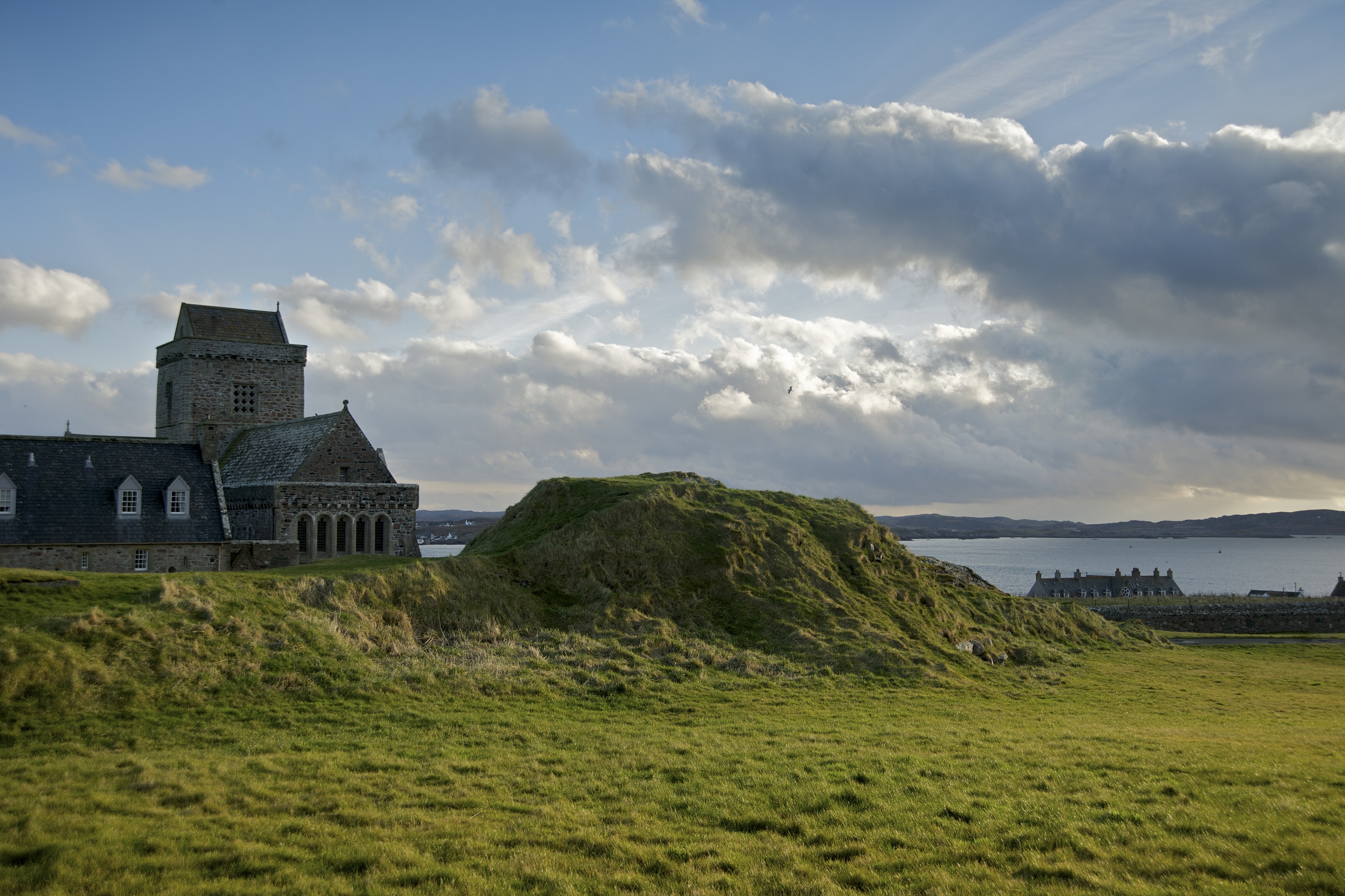 So this St Patrick's Day, spare a thought for his fellow Irish saint and visit Iona Abbey to see where Columba lived and worked.
---
Share