Ten of our stonemasons and apprentices battled it out in a show of creativity and skill as part of the first ever Historic Environment Scotland Stone Carving Competition.
The new competition, which was open to all of our apprentices and stonemasons, challenged them to get creative and come up with their own unique design for a stone carved architectural feature, in the form of a grotesque.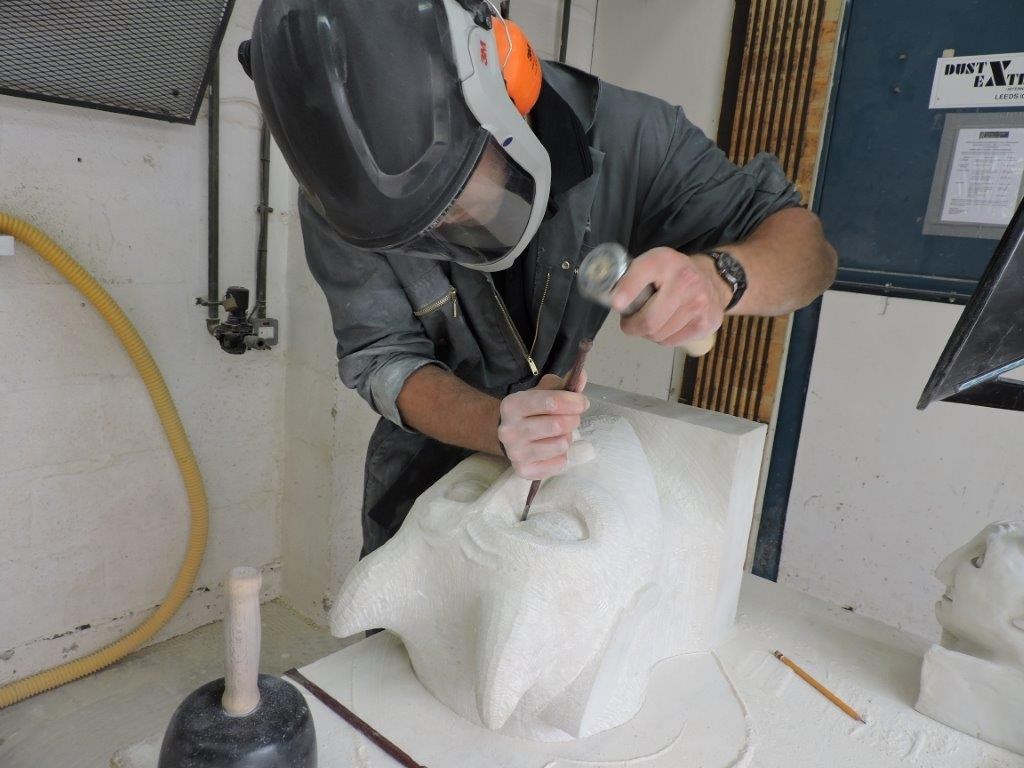 Armed with chisels and mells, the ten finalists had just three days to hand-carve their block of Hazeldean stone and bring their designs to life.
Their works drew inspiration from historical and contemporary references alike and included carvings ranging from an iconic Lewis Chessman to a depiction of the popular animated 'Minion' character.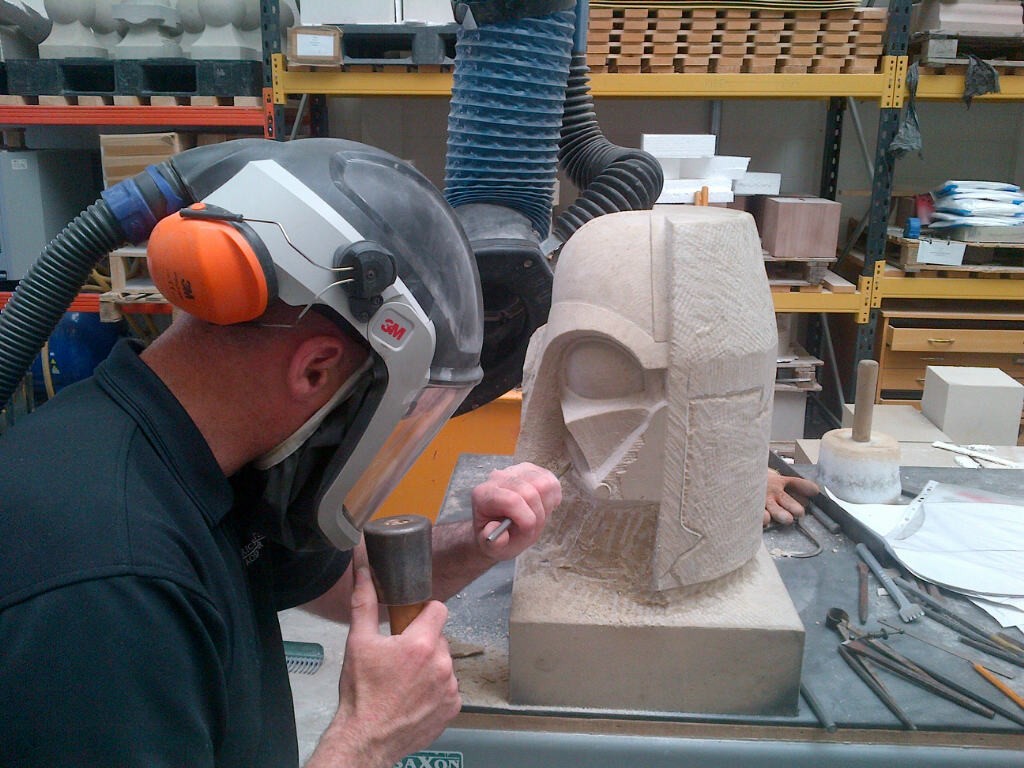 Do you know your grotesque from your gargoyle? Both have decorative purposes but a gargoyle is a waterspout used to divert rainwater away from a building.
The judges – our Acting Chief Executive David Mitchell and Michelle de Bruin, a stone carver and artist – named three overall winners of the competition at Forth Valley College, last week.
Lindsay Vaughan, our Works Manager based at Blackness Castle, showed his dark side and claimed a prize with his Grotesque of two halves, which showed a half Darth Vader and half Medieval Knight carving; clearly the force was strong with this one, as fellow finalists also voted this best carving overall.
Third year apprentice, who is also based at Blackness, Megan Crawford's Lewis Chessman and Edinburgh Castle stonemason, Jack Ogilvie's Rock person being squashed with a mell were also named as winners.
Meanwhile, Shetland-based third year apprentice Gregor Alcorn's Figure with finger up nose was highly commended by the judges.
The ten carved stone grotesques are currently on display at Forth Valley College. The three winning entries will go on to form part of the Engine Shed's digital interpretation and will provide visitors with the opportunity to try their own hand at laser scanning a stone carving.
---
Share