Did you know that there are over 24,000 species of insect in the UK? Possibly not, but that's why National Insect Week is running this week (20th to 26th June) to encourage everyone to learn a little bit more about these fantastic creatures. With this in mind, here is a list of some of the curious critters that can be found in Holyrood Park.
Tree Bumblebee (Bombus hypnorum)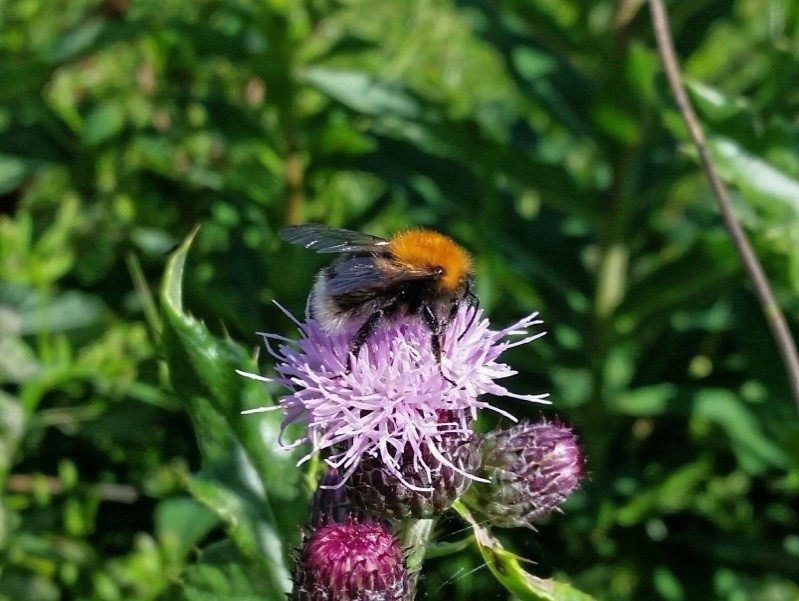 This is a new species to Holyrood Park and the UK as a whole. First recorded in the UK in 2001, this distinctive bee has been continuing its northward march, having been seen in the Park for the first time just last year. With a white tail, black abdomen and tawny brown thorax, this species is easily identified and can't really be confused with other bees.
Northern Brown Argus (Aricia artaxerxes)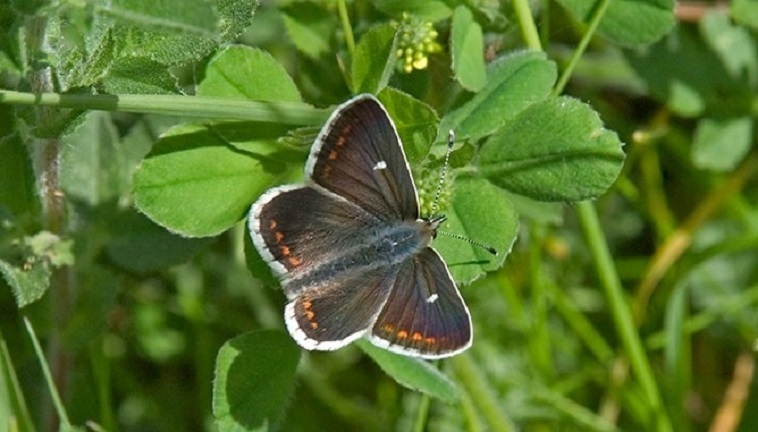 An important task the Ranger Service at Holyrood Park carries out is the surveying and monitoring of this endangered butterfly.  The unimproved grassland and presence of common rock rose (the food plant of the species) means Holyrood is a safe haven for a species that has declined nationally by 91% over 25 years.
Plume Moth (Capperia brittanniodactyla)
This particular plume moth species (there are 35 species in the UK) is a nationally scarce micromoth. Within Edinburgh it is only found on Blackford Hill and in Holyrood Park.  Plume moths can be difficult to find and identify. However their tendency to feed exclusively on wood sage means we have a way of monitoring their population.  Finding wood sage plants with wilted tips and potentially a minute caterpillar clinging to it shows us the presence of this rare moth in the area.
Brown-bordered lacewing (Megalomus hirtus)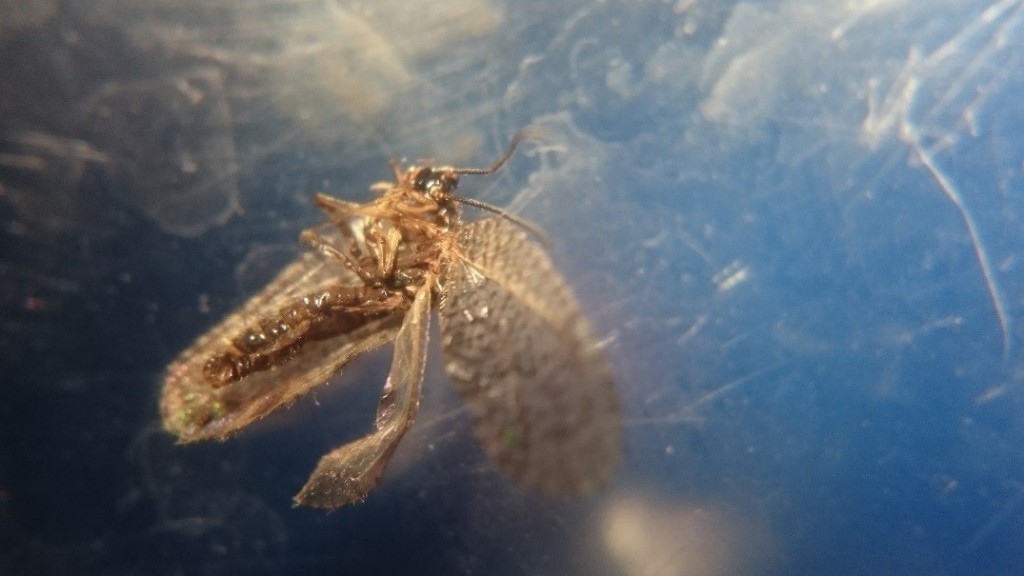 Lacewings are voracious predators and generally considered a gardener's friend due to their appetite for aphids. Yet there is very little known about the brown-bordered lacewing. This species hadn't been recorded in the Park since 1982 but was found near the top of Arthur's Seat in 2015. This is thought to be the only existing population in the UK!
Stonecrop Fanner (Glyphipterix minorella)
The stonecrop fanner is a tiny micromoth, about the same size as your fingernail! Like many of the other insects on this list, the stonecrop fanner is nationally scarce and poorly understood. Only a few times has this species been found in Scotland, but one of these records was in Holyrood Park. The moth feeds on the plant biting stonecrop, which grows in thin soils and rocky places such as Salisbury Crags.

Insects are integral to our way of life – they're a natural pest control, take care of our soils and pollinate our wildflowers and crops to name a few! Albert Einstein said if the bee disappeared off the face of the Earth, man would only have four years left to live. Therefore learning about and protecting our brilliant bugs is vital.
If you would like to learn and discover a bit about insects and other wildlife for yourself, the Duddingston Bioblitz Festival on the 25th June is a great opportunity! A busy day of events, walks and much more, there'll be something for everyone!
If you want to go and explore the park on your own, use this map and guide (pdf) or have a look at our free Investigating Holyrood Park booklet which includes lots of information on where to spot insects and other wildlife.
---
Share