The Ring of Brodgar is a huge stone circle in Orkney, constructed somewhere between 2500 and 2000 BC. It's part of the Heart of Neolithic Orkney World Heritage Site and is looked after by our Orkney Monument Conservation Unit based in Kirkwall.
When you visit the site, it appears natural and without clutter – but keeping it this way requires a substantial amount of work behind the scenes! We juggle rabbits, conservation works to the stones, and turf repairs to footpaths (needed to protect the underlying archaeology) with providing access to over 80,000 visitors every year.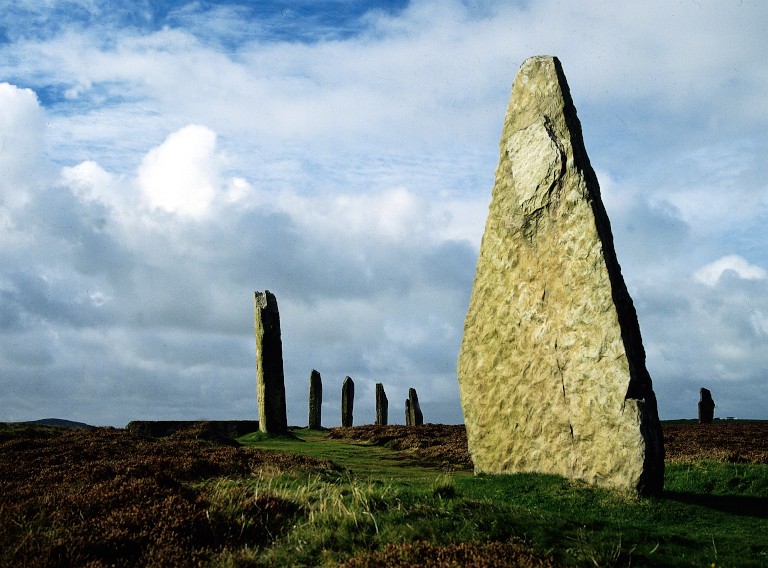 Visitor numbers continue to grow, and we have been monitoring erosion due to footfall since 2002. Originally we did this photographically, comparing the results every 2 years, and now we also have access to digitally scanned data as well as aerial photographs. This has helped us record erosion and keep up with the repairs that are needed regularly to maintain turf footpaths.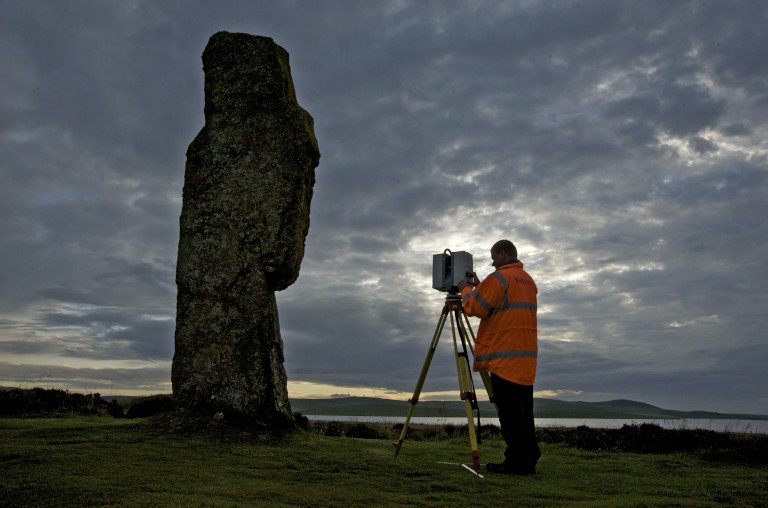 Our District Architect Stephen Watt and District Works Manager Alastair Christie have developed a rigorous maintenance regime to keep the footpaths in good condition. Following a visit to Stonehenge a few years ago, we came up with a number of adjustments to the way we maintain our paths. These included physically moving the paths so we could rest areas of the land, and the cultivation of turf in Orkney which we can use for repairs.
A couple of years ago, it became apparent that the level of footfall to the Ring of Brodgar was causing severe erosion. To combat this, Stephen and Architectural Technician Craig Hamilton developed a trial solution where we slightly elevated the footpath to the inner ring, and installed a layer of drainage and sand/gravel below the turf.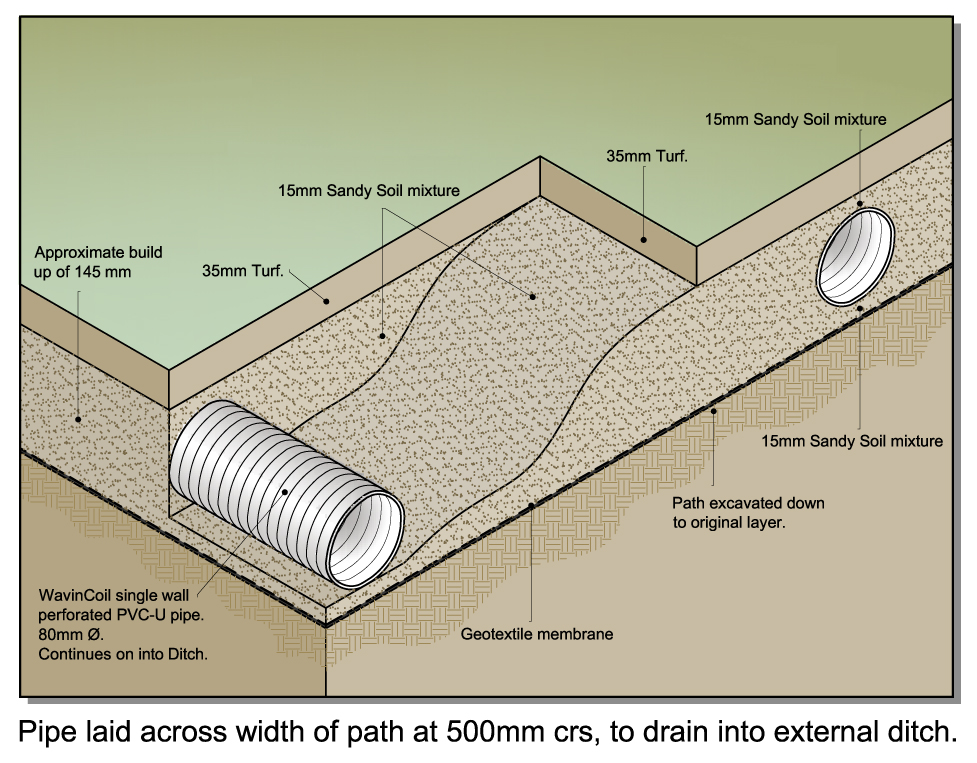 We installed a pilot version of this before the particularly wet summer of 2015 (137mm of rainfall in May and 90mm in June compared to the usual average of 46mm for each) and the raised path really helped to combat the problems caused by the rain and high visitor numbers.
In October 2015, we held a community meeting in Stenness village to discuss our work in the World Heritage Site, and this included what we'd been doing at the Ring of Brodgar. The meeting generated a lot of good discussion and we received a lot of support from the local community, where many people recognised that whilst the temporary fence wasn't the most beautiful arrangement, it was there because we were trying to make things better, using materials that are sympathetic to the site.
On this basis, we decided to extend the path project. Phase one is now complete, and Phase 2 will complete the inner path in 2017.
Want to find out more about our conservation work across Scotland? Sign up for email updates from our blog.
---
Share