A couple of months ago I had an idea. I thought it would be great if throughout 2017 we, Historic Environment Scotland, could share details of/ information on archaeological sites from across Scotland with you in celebration of the Year of History, Heritage and Archaeology.
But I didn't want to just tell you about the sites you've already heard about – where's the fun in that?
I wanted to find hidden gems from across the country: places that have been surveyed, or excavated, or photographed but that you have probably never come across before.
Fortunately, we have a brilliant way to share this information with you. For decades archaeologists working across Scotland have contributed their knowledge to the Canmore database. This online, digital archive and record – now known as the National Record of the Historic Environment – is bursting with information. The perfect place to start the search…
My colleagues across the Heritage directorate were invited to share their favourite, little-known archaeological sites and, with contributions from local council archaeologists across the country, the list began to take shape, and the 'Archaeology InSites' project was born.
So, what's the plan? Well, over the next 12 months we hope you will join us on this archaeological journey spanning the entire history of Scotland since it was first inhabited by humans: from the deepest depths of prehistory right up to the modern day. Each month of the year is going to feature a theme representing a different age.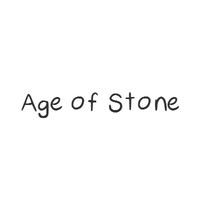 January will explore the 'Age of Stone'
February will investigate the 'Age of Bronze'
March will voyage onwards into the 'Age of Iron'
April will discover the Romans during the 'Age of Invasion'
May will delve into the Picts and Celts for the 'Age of Warriors'
June will enlighten us with Vikings and Christianity for the 'Age of Worship'
July will champion the 'Age of Kings'
August will venture into the 'Age of Clans'
September will build up the 'Age of Industry'
October will luxuriate in the 'Age of Leisure'
November will stand strong for the 'Age of War'
December will challenge us all with the 'This Age'
Every Tuesday and Friday until Christmas 2017 we will feature a different archaeological site as a part of each different theme. Come Christmas we will look back at which sites you have enjoyed most each month and share them throughout the 12 Days of Christmas, or rather the 12 Days of Archaeology!
Our wonderful web team have created a beautiful, shiny blog where you can see these posts. We'll also be sharing them on our social media channels so you will know when there's a new archaeological site to explore. So sit back, relax, and enjoy the ride as we travel to times and places you've (probably) never seen before…
Oh, and whilst you're enjoying that cup of tea – why not let us know your thoughts on social media using the #ArchInSites hashtag?
---
Share