A galanthophile is a person obsessed with snowdrops, from the Latin Galanthus. This small, humble plant inspires big passions and the Scottish Snowdrop Festival, which runs until mid March, is designed to keep all galanthophiles very happy indeed.
Organised by Discover Scottish Gardens, with support from VisitScotland and Scotland's Gardens, the Snowdrop Festival is now a regular fixture in the gardening year. This year, some fifty properties are opening their gates as part of the festival to show woods and gardens carpeted with these dainty but hardy little white flowers.
Some of these gardens are not normally open to the public, and are opening only at festival appointed times. Please remember to check the opening arrangements for each garden.
Snowdrop gardens on the Inventory
To mark the festival, we highlight five beautiful gardens that are not only part of the festival, but are also on our Inventory of Gardens and Designed Landscapes in Scotland in recognition of their national importance.
There are about 370 sites on the Inventory ranging from country estate landscapes and botanic gardens, through to city parks and small horticulturalists' gardens. All of them are valuable green spaces that have a role to play in our heritage, national identity, nature conservation and well-being.
What could be better than a brisk woodland walk in some of Scotland's best historic gardens?
Snowdrop collecting and breeding first gained widespread popularity towards the end of the 19th century, and here at Gargunnock, just five miles from Stirling, you can see the legacy of many generations' worth of gardening effort.
In the grounds that surround the A-listed Gargunnock House, which has its origins as a pre-1700s tower, there are many kinds of exotic trees, rhododendrons, azaleas and spring bulbs. The walled garden is being fully restored with perennial borders, cut flower beds, and a kitchen garden with a newly planted orchard.
In late winter, however, before the other plants and trees come into their own, it is the snowdrops that steal the show.
No list of snowdrop gardens is complete without Cambo!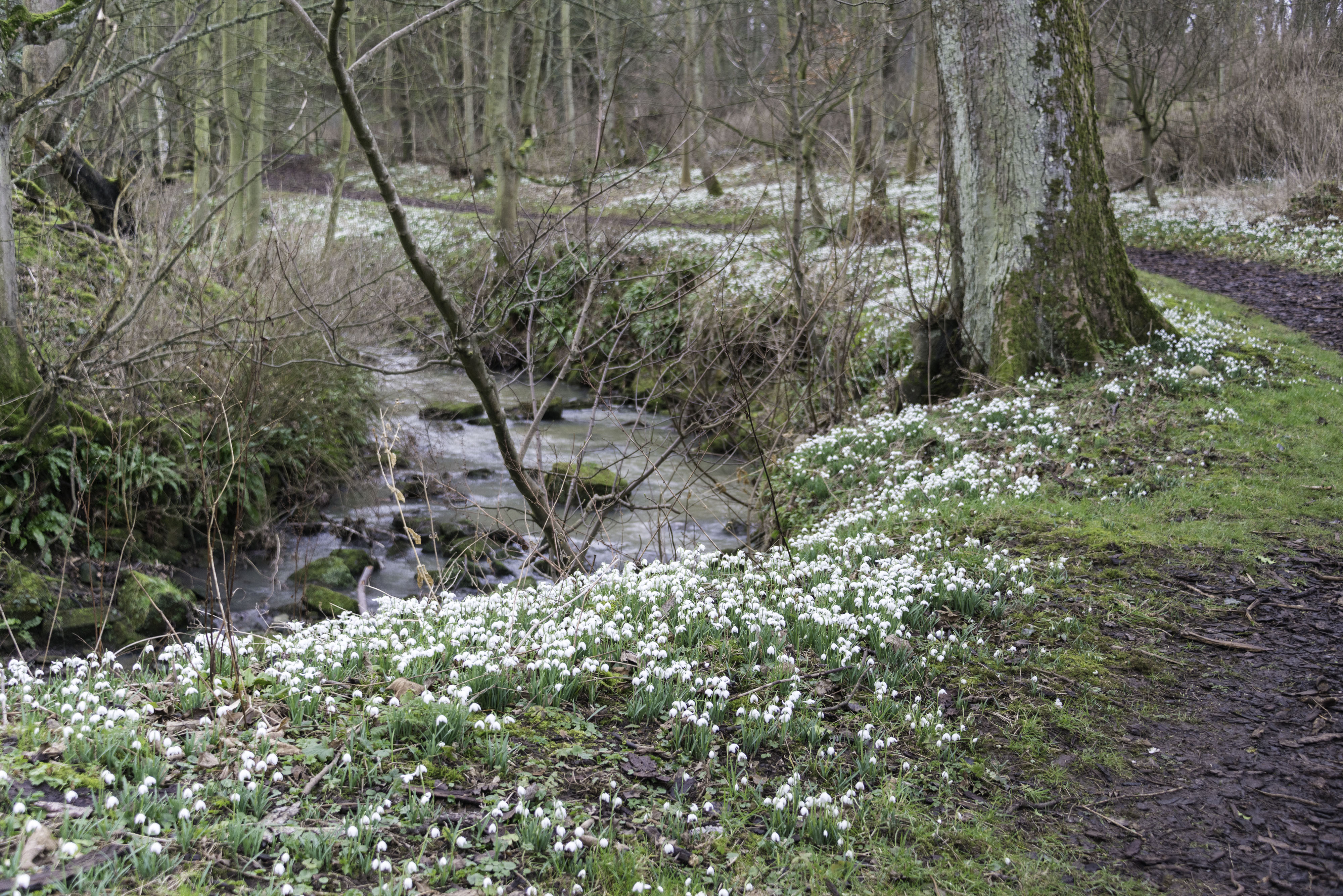 Cambo holds the national collection for snowdrops, awarded by the National Council for the Conservation of Plants and Gardens. There are 70 acres of snowdrop woods to explore in this large, coastal designed landscape and model farm estate.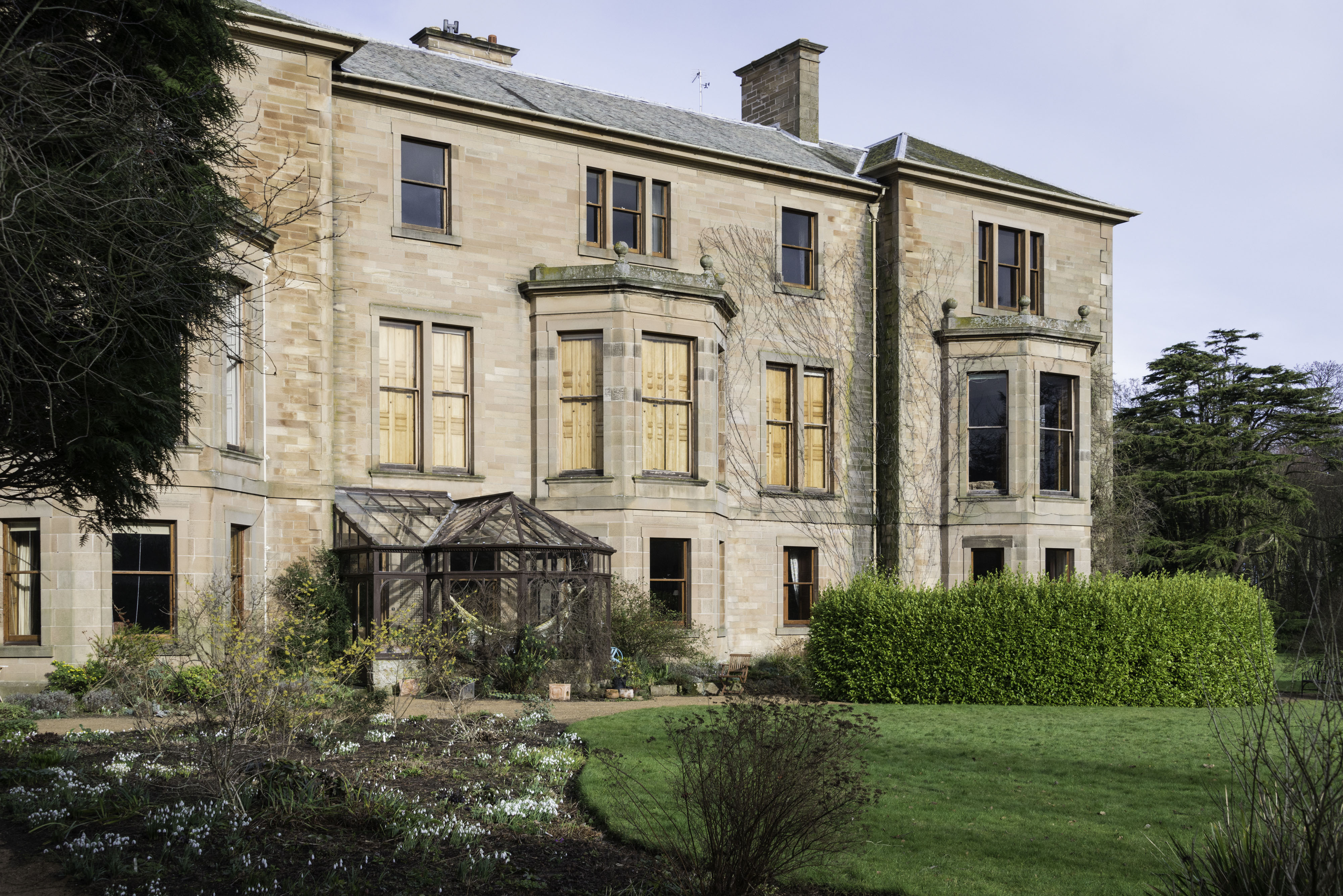 While the house and grounds date from the late 18th century onwards, the amazing snowdrop collection is down to the work of Catherine Erskine, who also happens to be the founder of the Scottish Snowdrop Festival. While snowdrops had been growing for many years at Cambo, Catherine developed the collection in the 1980s and started a snowdrop mail order business. There are now some 350 varieties to spot! To celebrate the festival, Cambo is hosting a series of events including weekend Snowdrop Welly Walks.
Set on the banks of the River Tweed near Peebles, Kailzie is best known for its walled garden. Built in 1811 and restored and redesigned in the 1960s, it has a sequence of secluded garden rooms formed by copper beech hedging and a restored late 19th century glasshouse by Mackenzie and Moncur. Here an old Wisteria, Geraniums, Begonias, Schizanthus, Pelagoniums and Fuschias are protected from cold February winds.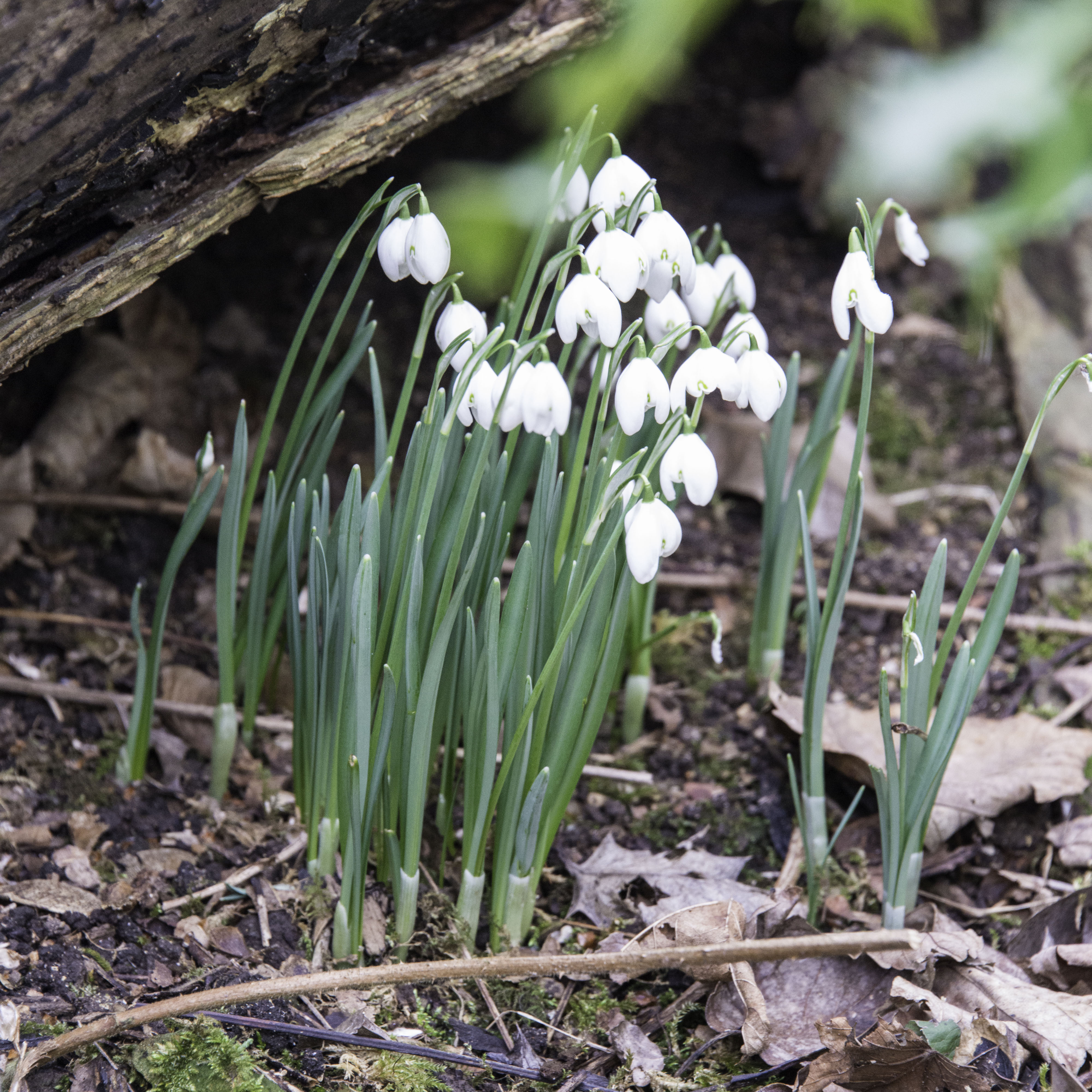 For the snowdrops though, wrap up warm and head out to the wild garden and the woodland and burnside walks. As spring approaches, the snowdrops are the first to shine, closely followed by displays of spring bulbs and bluebells.
A new addition to the festival for this year, Fyvie Castle has it all, a handsome castle dating back to the middle ages, quirky historic buildings, including a 1903 racquets court, and beautiful and diverse landscaped garden grounds.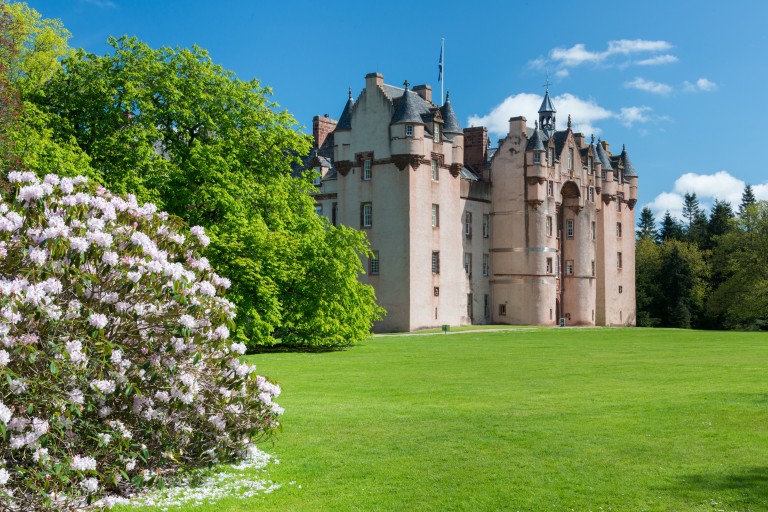 Much of the designed landscape that can be seen today was created in the 18th century under the watchful eye of General William Gordon of Fyvie (1736-1816). Peat bogs and marshes were drained to form an artificial loch, parks and woods were planted, new entrance ways were created, and the Home Farm complex and walled garden were built. Today, the walled garden is a real jewel, boasting a fine collection of Scottish heritage fruits and vegetables.
For snowdrop-spotters, follow the path around Fyvie Loch. As well as a landscape design feature, the loch is an important feeding ground for herons, ospreys and bats and waterfowl. Keep an eye out for this 19th century boathouse, testimony to days of leisure and pleasure!
One of our own properties in care, Dryburgh Abbey was added to the Inventory in 2011 in recognition of its importance as a romantic landscape, celebrated in the 19th century for its antiquarian appeal. The ruins of the abbey form the ultimate picturesque garden folly within this unique park and woodland landscape by the River Tweed.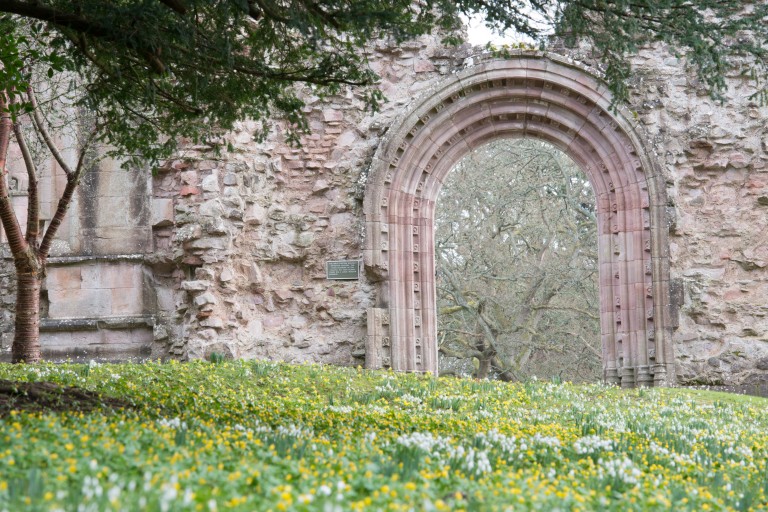 Apart from the snowdrops blooming this month at Dryburgh, you can admire some of the best Gothic church architecture in Scotland, visit the final resting place of Sir Walter Scot and take a self-led Trees of Dryburgh tour. Keep an eye out for the ancient Dryburgh Yew, traditionally thought to have been planted around the time of the foundation of the abbey in the 12th century.
To see what other gardens are taking part in the Snowdrop Festival, head over to our friends at Scotland's Gardens, who also list many other Open Days throughout the year.
---
Share