World Heritage Day takes place on Tuesday 18 April and we're celebrating all six of Scotland's World Heritage Sites. One of our World Heritage Sites – the Antonine Wall, which runs across Central Scotland – was the most northerly frontier of the Roman Empire nearly 2,000 years ago. Here's a few facts…
1. The Antonine Wall was around 37 miles long
Running from Old Kilpatrick on the west coast to near Bo'ness in the east, the Antonine Wall was around 37 miles (60km) long and crosses five modern local authorities. It would take you around 12 hours to walk the whole length of the wall!
2. It wasn't what you'd think of as a "wall"
Unlike its stone-built southern neighbour, Hadrian's Wall, the Antonine Wall was mostly built out of turf, laid on top of a stone foundation and fronted by a wide and deep ditch.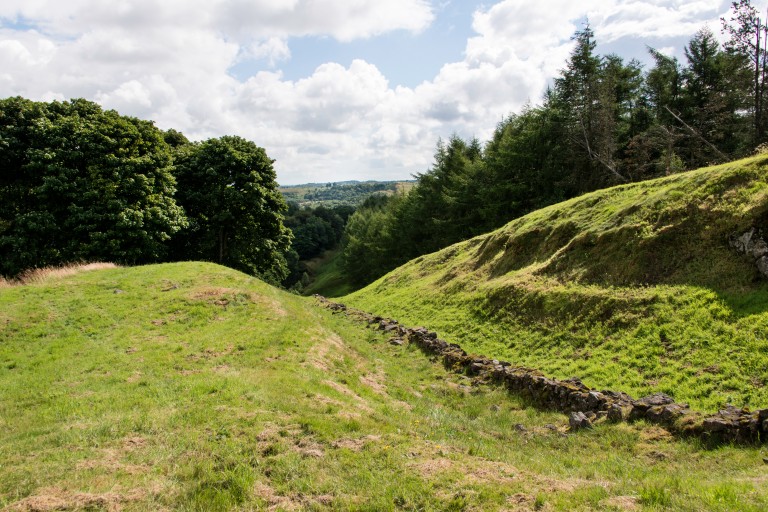 3. There's a deep ditch for good defence
The Antonine Wall's main ditch is a monumental earthwork dug to the north of the rampart and berm. The ditch width ranges from a narrow 4m to as wide as 20m! You can find the best surviving stretch of ditch at Watling Lodge, Falkirk.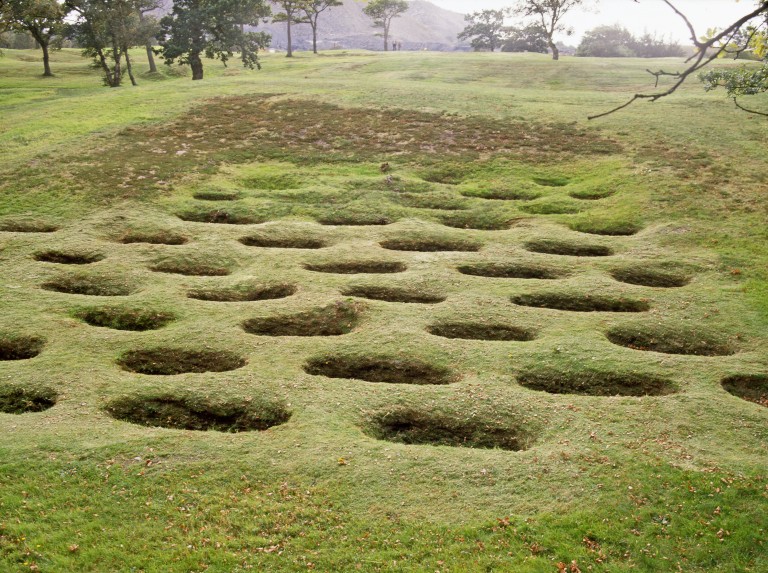 4. You have to watch where you step
At Rough Castle (above), you can see a unique feature of the Wall: a type of man-trap known as lilia. These large oval pits to the north of the ditch and the outer mound may have been the first line of defence for threats coming from the north. Julius Caesar's men referred to pits like this as lilia or lilies, because of their shape.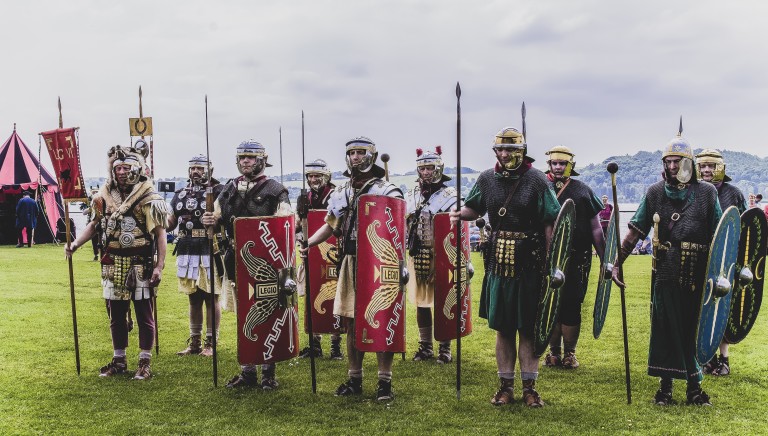 5. Around 7,000 soldiers were stationed on the Antonine Wall
Soldiers came from countries as far away as modern Syria, Spain and Algeria. But was only occupied for about a generation before being abandoned in the AD 160s.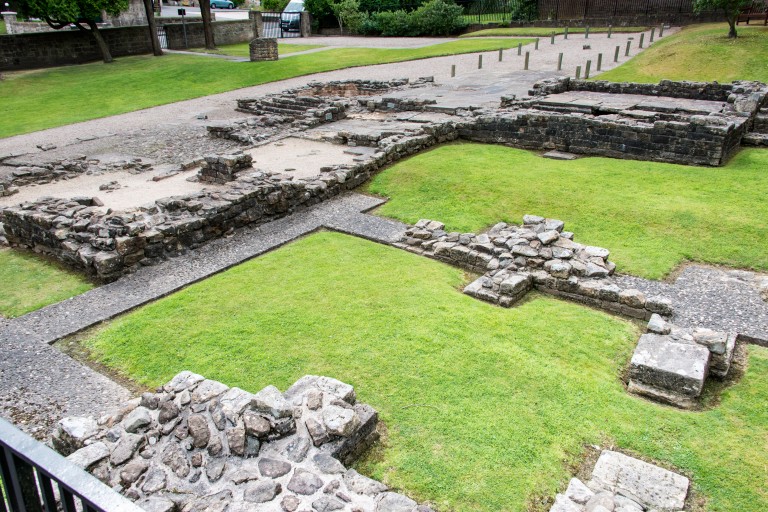 6. Communal living also meant communal cooking
The soldiers probably took it in turns to cook their daily rations. Sewage from the communal latrines at Bearsden (above) has revealed a surprisingly wide-ranging but largely vegetarian diet: wheat, barley, beans, figs, dill, coriander, raspberries, brambles, strawberries, blueberries and nuts.
Have you taken a walk alongside the Antonine Wall recently? Share your photos on Twitter and Instagram with #WHDayselfie and celebrate World Heritage with us!
You can find out more about Scotland's six World Heritage sites on our website.
---
Share