Did you know there are six World Heritage Sites in Scotland? This April, we're celebrating all of them by sharing some lesser-known facts about each site – starting with restored 18th-century cotton mill village New Lanark.
1. The historic textile machinery at New Lanark still spins woollen yarn to this day
In a fitting tribute to its origins as a cotton-spinning village, today New Lanark specialises in producing high quality British woollen yarn. Whether you're a fan of hand knitting or machine knitting, you'll find Chunky, Aran or Double Knitting wool available for sale around the world at newlanarkshop.co.uk. All proceeds from wool are returned to New Lanark Trust, to be reinvested in the care and development of New Lanark World Heritage Site.
2. New Lanark's wool was used to make Mrs Weasley's jumpers in the famous Harry Potter films
Yes, Molly Weasley's warm home-knit style came directly from New Lanark. If you're inspired and want to make a new addition to your wardrobe, check out the official knitting pattern.
3. New Lanark is located on the doorstep to the Falls of Clyde, Dundaff Linn, Corra Linn and Bonnington Linn
These magnificent waterfalls on the River Clyde have been impressing visitors for centuries – from Wordsworth to Coleridge, and J. M. W. Turner to Sir Walter Scott. The Falls of Clyde hydro-electric scheme was also the first large scheme of its type built for the public supply of electricity and is still in use today.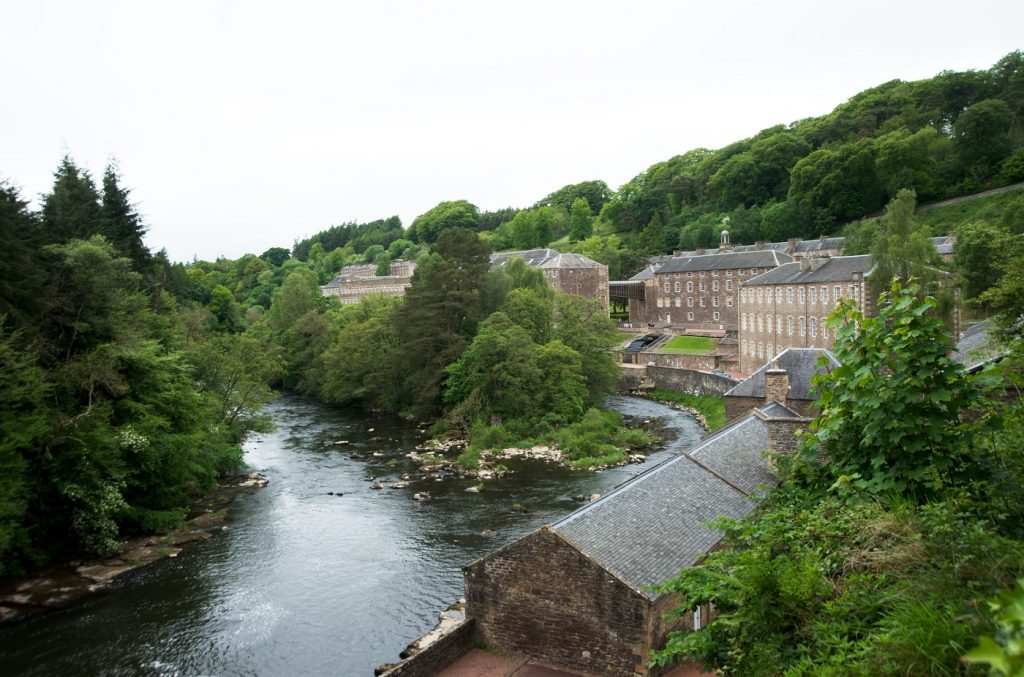 4. New Lanark has its very own hotel and hostel within the village – stay and wake up in a World Heritage Site
The New Lanark Mill Hotel was originally an 18th century cotton mill within the village that makes up the World Heritage Site. After years of painstaking restoration work by New Lanark Trust, the hotel opened for business and pleasure in May 1998, and has quickly developed into a popular choice for a short break destination.
5. People still live in the historic village of New Lanark. There's a resident community of 65 households!
Around 130 people currently live in New Lanark's 45 rental properties and 20 privately owned houses. In New Lanark's heyday in the 1820's, the village would have housed over 2,000 people living and working in the Mills!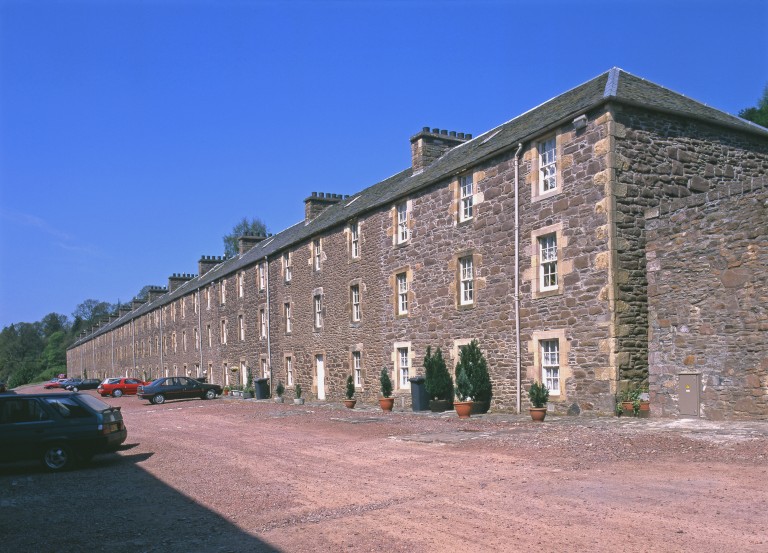 6. New Lanark produces its own award-winning ice cream in the historic village
New Lanark Ice Cream is produced using hydro-power from the River Clyde, continuing New Lanark's commitment to sustainable development.
Have you been in New Lanark recently or going there this April? Share your photos on Twitter and Instagram with #WHDayselfie and celebrate World Heritage with us!
You can find out more about Scotland's six World Heritage sites on our website.
---
Share