Did you know that you can ask us to look at archaeological sites to see if they meet the criteria to become scheduled monuments? You can, and we recently received an application asking us to look at scheduling three archaeological sites on Tiree, the most westerly island of the Inner Hebrides.
What is a scheduled monument?
Scheduled monuments are archaeological places and structures, such as prehistoric burial mounds, early Christian carved stones and ruined castles which are of national importance. Scheduling is the way these sites are recognised by law and we are responsible for deciding if a site should become scheduled.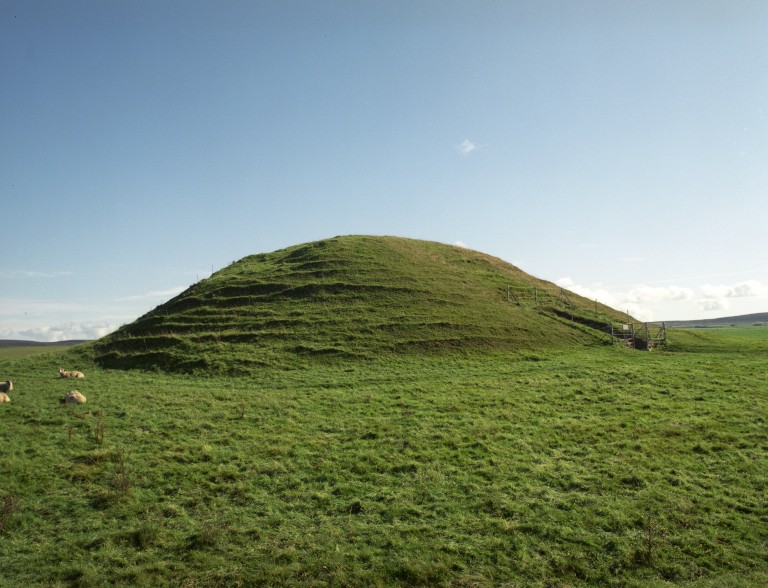 Visiting Tiree
The application had information to suggest that the sites might meet our criteria. The next step was for me to get in touch with the owner and to visit Tiree. A fantastic part of my job is getting the opportunity to visit some of the most amazing locations across Scotland and Tiree was certainly no exception. As the plane flew in over the island (on the second attempt!) I got a great view of its white beaches and distinctive landscape.
The three monuments were all on a walking route along the coast of the island. The first one I visited was Dun Beag. This is a 'dun' – a fortified site – which dates from the Iron Age (between 600 BC and AD 400). It's visible today as a roughly oval enclosure with a grass covered stony bank. It may have had a domestic and/or defensive function.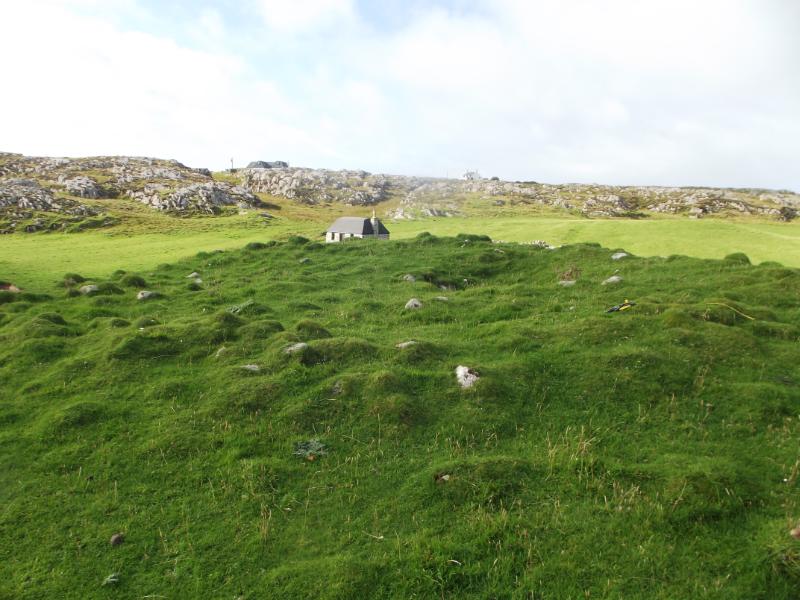 Next on the list was Dun Mor, broch. The remains of this stone-built roundhouse also date to the Iron Age. Brochs were large and complex structures that could have accommodated either an extended family or a small community. As well as being a home, they may have been defensive sites, possibly serving a community across a wide area.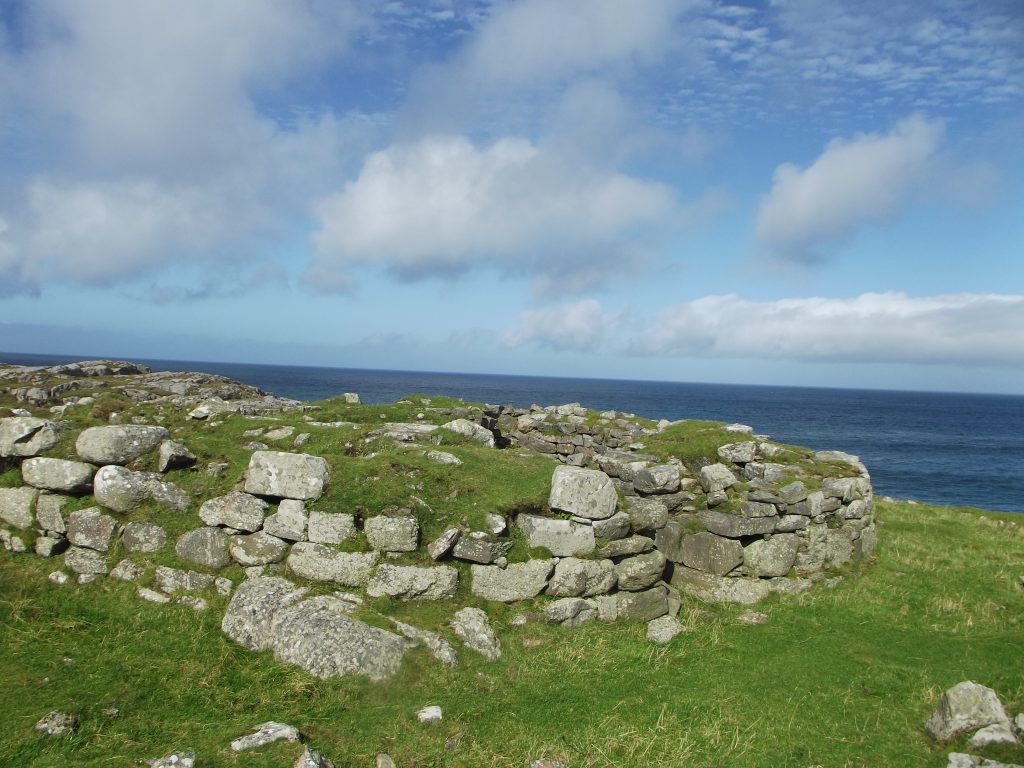 The last site was much older than the other two and much more mysterious. Known as the 'Ringing Stone' it is a large boulder which has at least 53 circular or oval depressions or cup marks. It's an important example of prehistoric rock art and dates from the Neolithic or Early Bronze Age (3000 BC – 600 BC). When struck, the stone emits a deep ringing sound and causes an echo to reverberate around the surrounding rock faces. For this reason it has been traditionally known as the 'Ringing Stone'.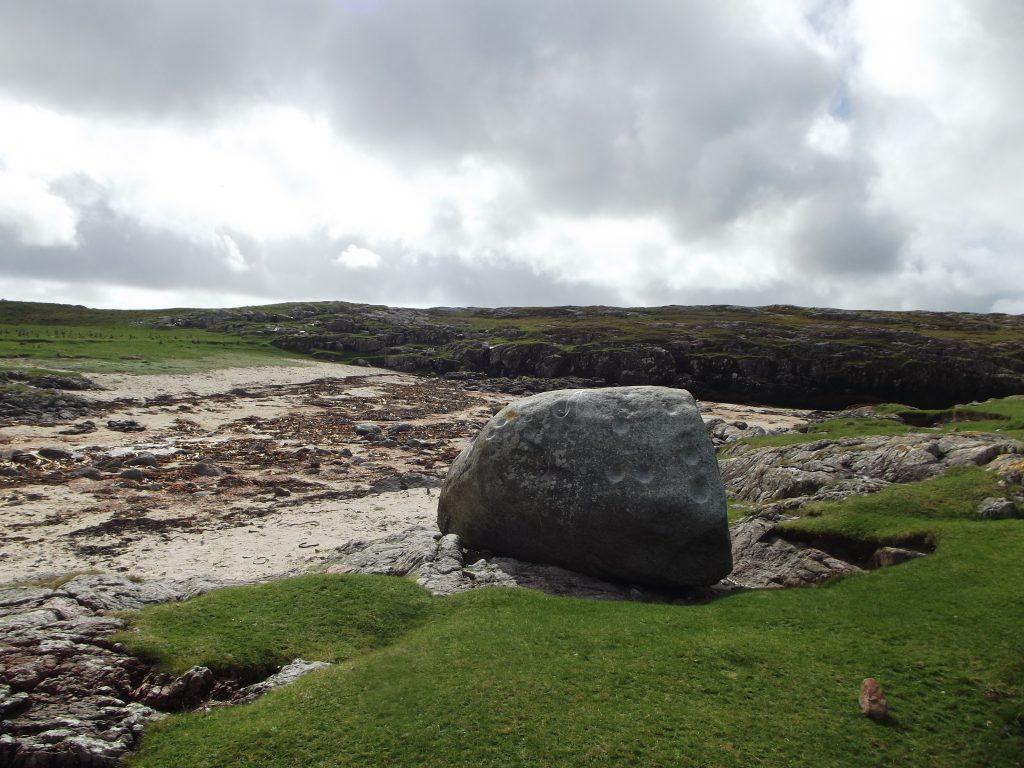 What happened next?
Once back at the office I carried out further research into the sites. After a series of meetings with colleagues and also consultation with the owner we decided that the three sites were of national importance and met the criteria for scheduling. They all became scheduled monuments on 1 March. You can read the scheduled monument records for the sites on our website:
Tell us about your archaeological sites
Anyone can ask us to look at a site for scheduling. Is there a place you know of that you think we should assess? If so, go on, fill in our form and let us know – we'd love to hear from you!
---
Share