Did you know we run an Archaeology Programme to fund research and rescue archaeological information? In 2017, we have had 19 projects delivering archaeology for all across Scotland.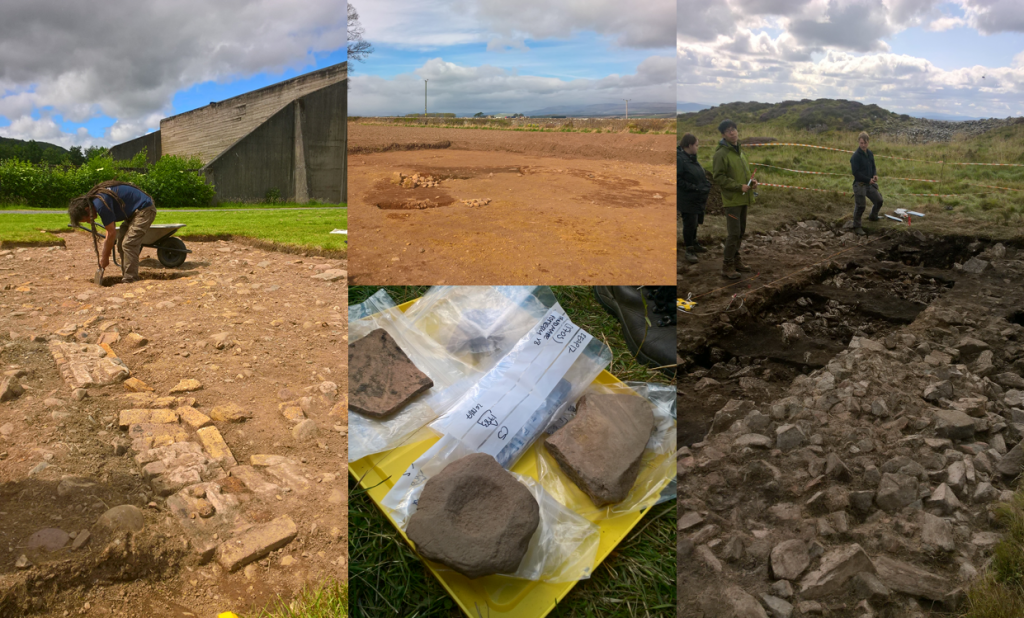 Archaeology For All
Our aim is for archaeology to be as inclusive as possible, which means getting out and about to see what's happening. September is Archaeology Month, so we thought we'd tell you about one of our projects.
Not long ago we were in Orkney with archaeologist Scott Timpany, excavating peat deposits in the Bay of Ireland. Over 3 metres deep, these deposits hold hidden treasures dating all the way back to the Neolithic period.
These treasures are the sorts of things most kids discover in the back garden – bits of wood, nutshells and insects. The difference is, these objects have been laid down over 6000 years.
The finds can tell us a lot about the life and times of early settlers. They're going to be looked at by specialists all over Scotland. Through painstaking research we will build up a picture of the plants and trees in the area, including submerged woodlands and coastline movements. This will help uncover how the landscape of the Heart of Neolithic Orkney has changed.
Under the Sea
Watching the waves uncover the site, spades in hand, it was great to talk with Orkney College student Alanis Bruhag about her passion for archaeology. As we chatted it was clear she had caught the bug – pun intended!
Orkney used to be much larger than it is today. As we worked, it was amazing to think that ancient people may have walked on what we were digging up. What is now under the waves was dry land back in the Neolithic period.
When Scott dug out a small piece of wood that was over 3,500 years old and handed it to me, it was so exciting. The experience of holding something that hasn't been seen since it was left in the ground all those years ago is unlike anything else.
Now, the Science Part
A lot of people don't realise, but studying the past involves developing new and innovative techniques for the future.
We recently appointed an Archaeological Sciences Manager, Lisa Brown. As scientific analysis from sites like the Bay of Ireland moves forward, she'll make sure Scott and other archaeologists' knowledge is shared.
We really want to help develop new archaeologists in the field, keeping Scotland at the forefront of advances in archaeological science.
Read more about the Bay of Ireland excavations on the University of the Highlands and Islands archaeology blog. 
Find out how we're working to ensure Scotland's archaeology is accessible for all by downloading Scotland's Archaeology Strategy.
---
Share