Scotland's history is full of people who have done great things, and our Commemorative Plaque Scheme aims to celebrate as many as we can. Professor Emeritus Joe Farrell explains why he decided to nominate Robert Bontine Cunninghame Graham, whose plaque was recently installed at the Lake of Menteith.
A Man That Defied Description
Robert Bontine Cunninghame Graham (1852- 1936), also known as Don Roberto, was one of the outstanding Scotsmen of recent centuries. He was internationally famous in his lifetime – but I'd say he has been unjustly neglected since his death.
Often compared to Don Quixote, Graham was a writer, traveller, adventurer, horseman, politician, and campaigner against injustice. He was a man whose achievements couldn't be contained in any neat category. G. K. Chesterton gave up any attempt at pinning him down, and eventually concluded that he succeeded in the impossible task 'of being Cunninghame Graham.'
Bontine's Backstory
He was born in London of mixed Spanish and Scottish aristocratic stock, and claimed to be able to trace his lineage back to King Robert II. Aged seventeen he went to South America, where he lived as a gaucho in Argentina and Uruguay.
Extravagant exploits ensued, but it was also there he first witnessed the plight of the poor and dispossessed. Appalled by the cruelty of landowners and political masters, his travels helped shape his political views and featured in his many books on South America.
We'll Always Have Paris
In 1878, Don Roberto met a woman as quixotic, romantic and independent-minded as he was. The two were in Paris, the meeting apparently came after his horse knocked into her, and they fell in love. Reader, she married him.
They spent the first years of married life in Texas. These were the days of the Wild West, and Don Roberto wrote to his mother that he carried
'a revolver, a Winchester carbine of twelve shots, a sword and a knife, and I am not safe for a minute.'
The couple had a ranch, but it was razed to the ground by a war party and the cattle driven off. This was one of the reasons they returned to Britain in 1881 – but he offered his full-hearted support to the Native Americans. He was appalled at the callous depiction of the slaughter at Wounded Knee in the press, and wrote impassioned, defiant articles in their defence.
International Woman of Mystery
Don Roberto's wife claimed to be Gabrielle Marie de la Balmondière, a Chilean of French aristocratic blood. She passed as such all her life and even spoke, as W. B. Yeats recorded, with a foreign accent – but not one he was able to place.
In fact, the family revealed after her death that she was Caroline Stansfield Horsfall. Hailing from Yorkshire, she had run away from home to work as an actress. Like her husband, she was talented in many fields. She wrote poetry, travelled widely, and wrote several books, including a much admired Life of Saint Teresa of Avila.
She was returning from France in 1906 when she died, aged just 45. She was buried in the ruins of the medieval priory on Inchmahome in the Lake of Menteith. Don Roberto dug her grave himself.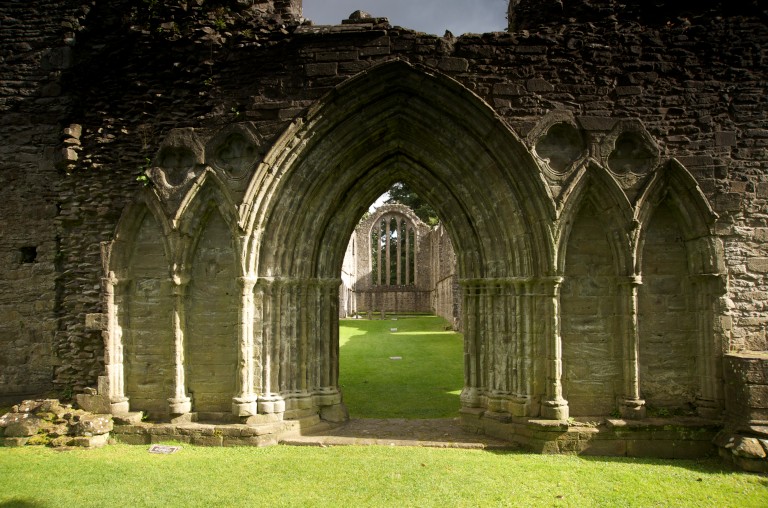 A Political Life
In 1886, Cunninghame Graham was elected to Parliament. He represented North West Lanarkshire for the Liberal party, but his views were well to the left of any recognisable Liberal position. He can be regarded as the first socialist MP in Westminster.
Parliamentary language did not appeal to him and on one occasion, when supporting the striking chain-makers of Cradley Heath, he was ordered by the Speaker to withdraw his remarks. He replied 'I never withdraw!' and was expelled from the Chamber. The retort impressed George Bernard Shaw, who used it in his play, Captain Brassbound's Conversion.
Cunninghame Graham was also arrested in 1887 for 'unlawful assembly' when he participated in a banned demonstration in Trafalgar Square. This later became known as Bloody Sunday, and he was sentenced to six weeks' imprisonment.
In 1888, together with Keir Hardie and James Connolly, he helped found the Scottish Labour Party. Decades later in 1928, he co-founded the National Party of Scotland, which united with other nationalist bodies to form the modern SNP.
A Prolific Author
Don Roberto wrote many political articles, but was in his forties when in 1895 his first book, Notes on the District of Menteith, appeared.
Thereafter his books, around forty in all, appeared almost at the rate of one a year. He formed a close, mutually admiring friendship with Joseph Conrad, as well as with Shaw, Chesterton and Oscar Wilde.
His compassion for the underdog, outrage at injustice, feeling for his native place and interest in other lands all allied to his acerbic wit, making his work eminently readable today. So why has he dropped out of view?
A man worth remembering
Scotland's first makar, Edwin Morgan, speculated Don Roberto never gained the recognition he deserved because of the 'uncategorisability' of his work. He did not write novels, plays or poetry. Many of his shorter pieces are a fusion of essay and short story.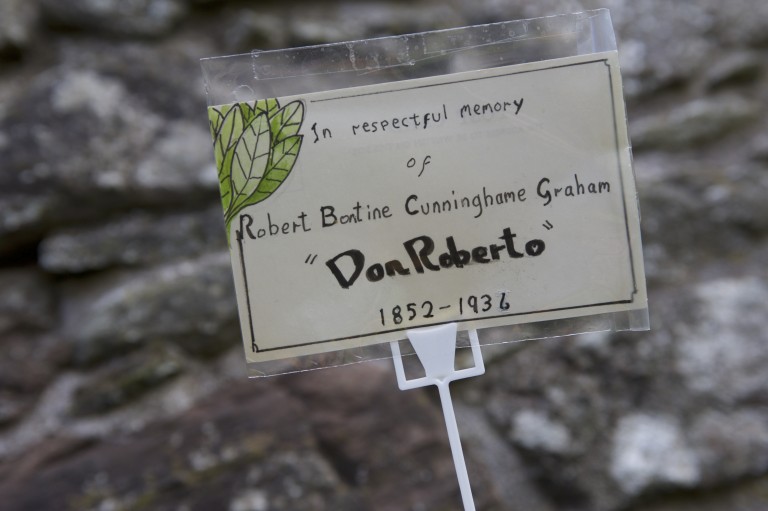 Some of his books are biographies of Latin American personalities, or histories of that continent. Others deal with his own experiences, still others with Scottish themes. His style and language are extravagant, employing vocabulary from Spanish, Scots or even Arabic when it suited his purpose.
Perhaps the most famous of Cunninghame Graham's Scottish stories was Beattock for Moffat, the tale of an elderly exile attempting, unsuccessfully, to return home to die. This strangely parallels his own fate. He died in 1936 in Buenos Aires where his body lay in state, the President among the mourners, before being brought back to Scotland. He was buried on Inchmahome, alongside his wife.
I can think of no one better to be remembered by the HES Commemorative Plaque Scheme.
The Commemorative Plaque Scheme is open for nominations until 30 August 2019.
Guest author Joe Farrell was Professor of Italian at University of Strathclyde, but likes to balance knowledge of Italian and Scottish culture. He recently published a book on Robert Louis Stevenson's time in Samoa, and inherited his life-long interest in Don Roberto from his father, who was an admirer and who used to take the family for picnics at the Lake of Menteith.
---
Share