January is that time of year when travel bloggers start optimistically making plans. The diet begins, DIY tasks mount up, and the inbox search is on to confirm that you have in fact been paying a gym for no reason since you optimistically took out that membership this time last year…
But let's not dwell on those soon-to-be-doomed aspirations. Travel resolutions for the year are much more attainable and rewarding.
In my case, my targets are close to home and tend to involve a mountain or two to conquer and a castle or two to bag. Here are four Scottish travel ideas for you to try and tick off in 2018.
1. Find Scotland's most photogenic ruin
This is going to trigger all sorts of debate amongst the history-loving photographers out there. What is Scotland's most photogenic ruin?
I could be here a while. The bottom line is that we are incredibly blessed to have such a wealth of lovingly preserved ruins on our doorstep – and visitors come from far and wide to set their lenses upon them.
For me though, it just has to be Kilchurn Castle.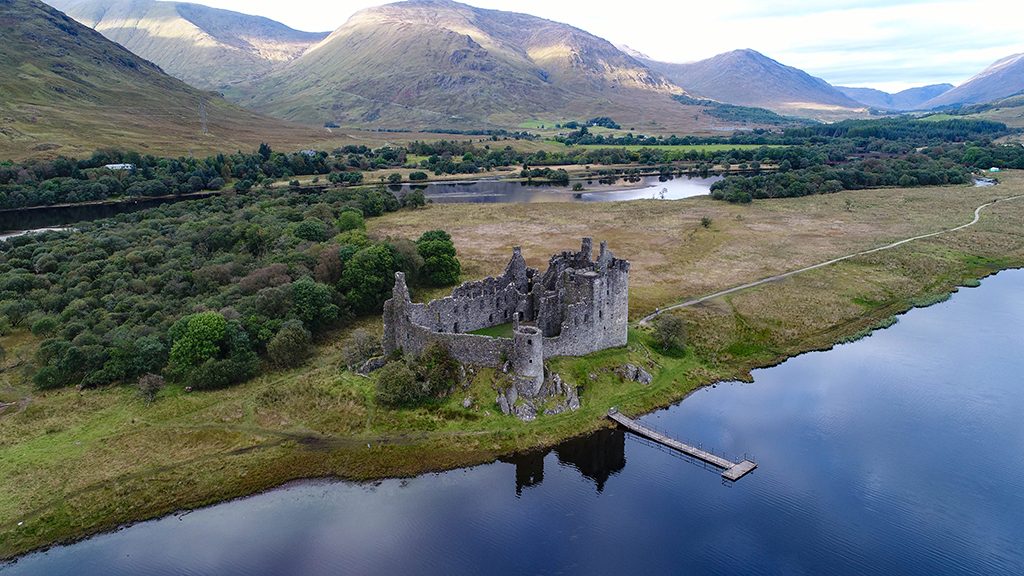 An Instagram favourite to the extent that it has almost – although not quite – become repetitive, its prominence on the banks of Loch Awe and with a mountainous Argyll backdrop makes it something of an icon.
Isolated on a mini peninsula over the water, the castle dates back to the 15th Century and has long been deep in Clan Campbell territory. What it lacks in pivotal military history (sieges and the like) it makes up for in drama.
Although closed in winter, take a wander around the grim perimeter and see if your spine doesn't take on the slightest of shivers. The classic photo from across the water remains a personal favourite, as does anything from the skies above, but stalk out the whole area to find your perfect shot that'll send social media nuts.
2. Raid an island fortress
Our Isles are home to numerous outstanding ruins and relics that have for centuries stood the test of time. They've endured the worst raids, sieges and, lest we forget, the more permanent scourge of our damp weather.
For the romantics, you'll not beat the island fortress of Kisimul just off Castlebay on the Isle of Barra. Accessible only by boat, it owes its 11th Century origins to the MacNeil clan. A stunning welcome to Barra if arriving by ferry, the view from the battlements over the village and the mighty peak of Heaval are also glorious.
Or head to Scotland's northernmost limits on Shetland to check out the controversial Scalloway Castle. Built by forced labour under instruction of the infamous Earl Patrick Stewart, it does offer a beautiful and ever-so-slightly eerie interior.
Skip over to the even-further-north Isle of Unst, the last inhabited Scottish isle before the Atlantic and North Sea take over. Here you'll find Muness Castle, another evocative and remote ruin that, despite a ruinous fire in 1627, has lost none of its atmospheric appeal. Look out to sea, embrace your inner Viking and let your imagination run wild!
3. Dabble with the mystique of Standing Stones
For those who have been keeping up with Outlander in recent times, you'll have become aware of the renewed – and near-hysterical – interest in these stone giants. Littered all over Scotland, you're never too far away from the chance to hurl yourself through time and into the arms of Jamie Fraser and a Jacobite conflict or two. Alas, Craigh na Dun may not truly exist, but we can offer the next best thing:
There really is something special about the Standing Stones of Calanais. 13 giant pillars stand in isolation overlooking Loch Roag on the Isle of Lewis, where they've been for up to 5000 years. While their purpose can't be determined with certainty (it's assumed primitive astrology was involved), these guys are of an age that puts them up there with Egypt's Pyramids. Truly one of Scotland's great treasures.
Top Tip: If your road takes you to Lewis, try and time your visit with a sunset. It's not likely to be a moment you'll ever forget.
4. Visit a historic site you've never been to before
Even if all of the above fails you, make this particular 2018 resolution stick. Being castle daft and a long-term perpetual Scotland traveller, 2017 saw me struggle to find such a place. That was until I stumbled upon Morton Castle.
It was on one of my journeys in Dumfries and Galloway that the brown sign jumped up and hit me, causing a u-turn on my planned route. A hall-house rather than fortress, the rugged remains are thought to date back to the turn of the 13th Century. Surrounded on three sides by Morton Loch it takes on an almost moated feel and, given that you'll invariably have it to yourself, makes for a mind-racer of a ruin.
Another personal 2017 highlight was the fabulous remains of Kildrummy Castle. On my Aberdeenshire castle hit list as part of our summer Jacobite Trailblazer campaign with partners HES, The National Trust for Scotland, National Museums Scotland and The Palace of Holyroodhouse, it was another unforgettable first.
Readily defensible, it saw plenty of action during the Wars of Independence (Robert the Bruce's brother, Neil, was executed here) and Edward I was a repeat visitor. The overseeing earls of Mar (well-known Jacobites during the various uprisings) were the primary residents but, having been used as a Jacobite base, it fell into decline and then obscurity in the early 18th Century.
What are your 2018 Travel Resolutions?
With lesser-known castle gems like Threave, Dundonald, Hermitage, Cardoness, Corgarff and many, many more all across Scotland – where will the New Year take you?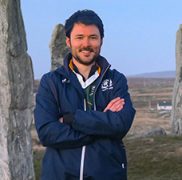 Neil Robertson is generally found poking about ruins, climbing mountains or discovering new whisky. His passion for his home country regularly sees him on the road, and you can follow his adventures at Travels with a Kilt.
---
Share