To help us launch our new Gaelic Language Plan, we commissioned poet Daibhidh Eyre to write a poem in Gaelic and Scots. In conjunction with Double Take Projections, we then created a visual spectacle by projecting the poem in Gaelic and Scots onto 8 historical sites across the country.
"Òran nan Clachan" ("Song of the Stones") highlights the links our historical sites have with Gaelic and Scots language and culture. You can find out more about these associations below…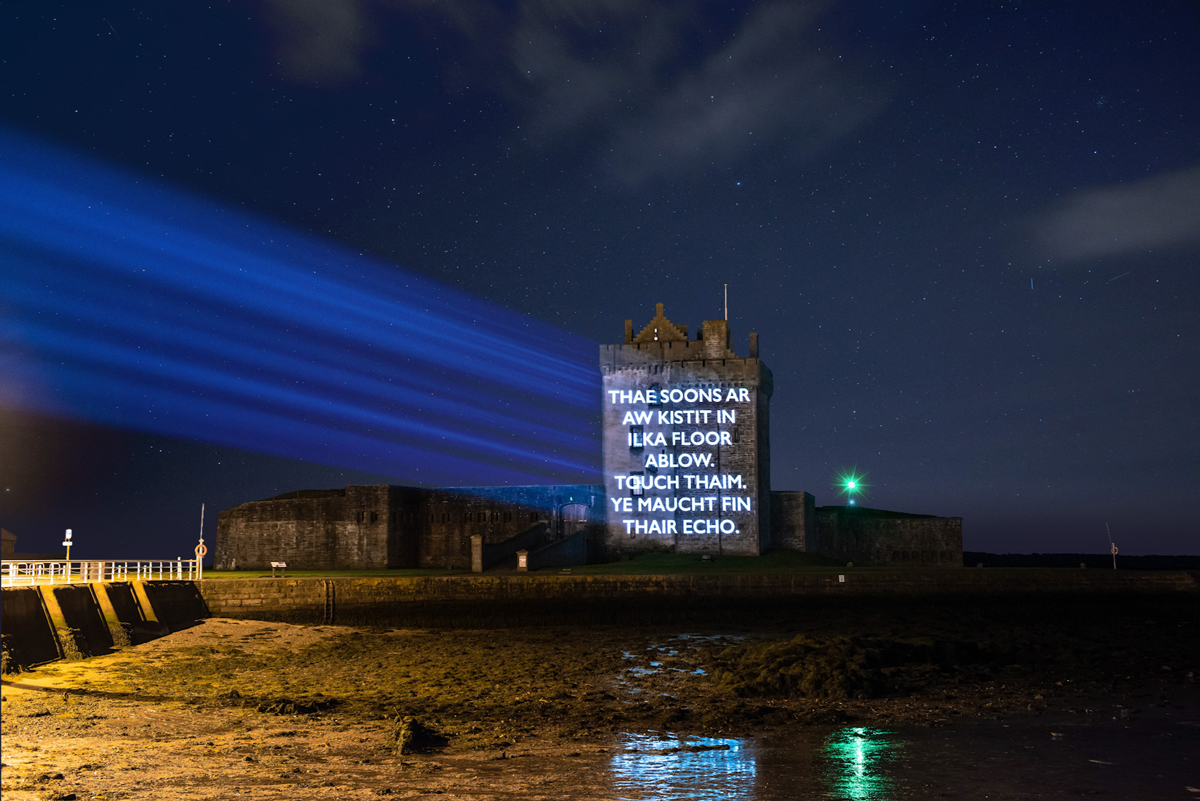 What's in a language?
Visit any historic site in Scotland and you'll be likely to encounter a smattering of the world's 5,000 to 9,000 languages. The actual number is almost impossible to know as languages are complex and continually evolving.
Language has played a powerful role in Scotland's history and heritage. Over time, Scotland has been viewed through various "linguistic lenses." These cause us to see ourselves, our surroundings our community in different ways. They're also impacted by systems of social, political and economic power.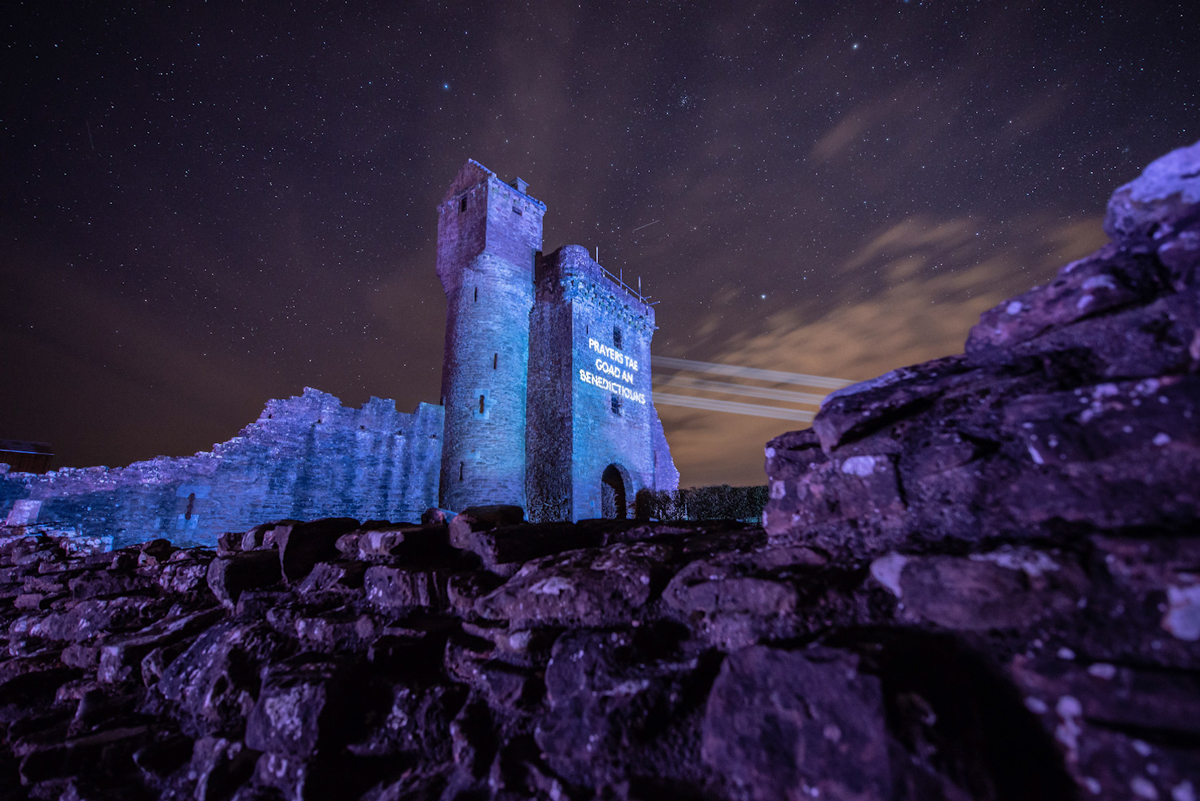 Gaelic and Scots
After the establishment of the Kingdom of Dàl Riata in the 5th and 6th centuries, Gaelic speaking Gaels spread across the majority of Scotland. With them they brought a new religion called Christianity that would change the face of the country.
The Gaelic language also became a political force. Noble families and those occupying the Scottish courts spoke Gaelic. It is also believed to have been the language of choice of the Monarchy until the death of King James IV at the beginning of the 16th century.
Scots had by this point grown to prominence in the Lowlands and in the North East of Scotland. The language established itself through the toun system of Royal Burghs. Whilst Scots was on the up, the cultural fortunes of the Gaels came crashing down at the Battle of Culloden Moor on 16 April 1746. Gaelic-speaking soldiers fought on both sides during this conflict.
More challenges, such as the displacement of whole communities due to the Highland and Lowland clearances lay ahead, but Gaelic and Scots continued to prove their resilience. Today, an active community of speakers are engaged with promoting the culture and passing on the language to future generations.
A Treasure Trove
A treasure trove of intangible heritage (meaning songs, poetry and music) exists to help us explore the culture of Gaelic and Scots.
Intangible heritage is inspired by a tradition of shared experiences. It might focus on hardship and loss, or love, community, joy and resilience. It can also offer us a small window into a time-period.
This verse was written by Alexander Stewart, Earl Of Mar and resident of Kildrummy Castle. After being wounded at Inverlochy (1431), he wandered the hills of Lochaber. Happening upon a poor woman, he asked her for some food. She gave him a handful of barley which he mixed with water in the sole of his shoe and created this Gaelic verse.
Is math an còcaire an t-acras
'S mairg a nì tarcuis air biadh
Fuarag eòrn' ann sail mo bhròige
Biadh a b' fheàrr a fhuair mi riamh

Hunger is a cook right good,
Woe to him who sneers at food,
Barley crowdie in my shoe,
The sweetest food I ever knew."
There are many resources online where you can delve into the traditions of Gaelic and Scots such as Tobar an Dualchais : Kist o Riches. They can also be discovered at many of the historical sites that we have in our care. One example would be our guidebook at the Arnol Blackhouse on the Isle of Lewis which is available in English and Gaelic. It features lines of Gaelic poetry and song associated with the wider community.
To find out more about what we'll be doing to promote Gaelic in the next few years, download our newly published Gaelic Language Plan.
You can watch the video version "Òran nan Clachan" below.
---
Share