Feel the fear at this thrilling event! Join a spooktacular tour of Linlithgow Palace and discover that things really do go bump in the night! Are you brave enough to join us?
Read on for 'behind the screams' information about the fright nights this October…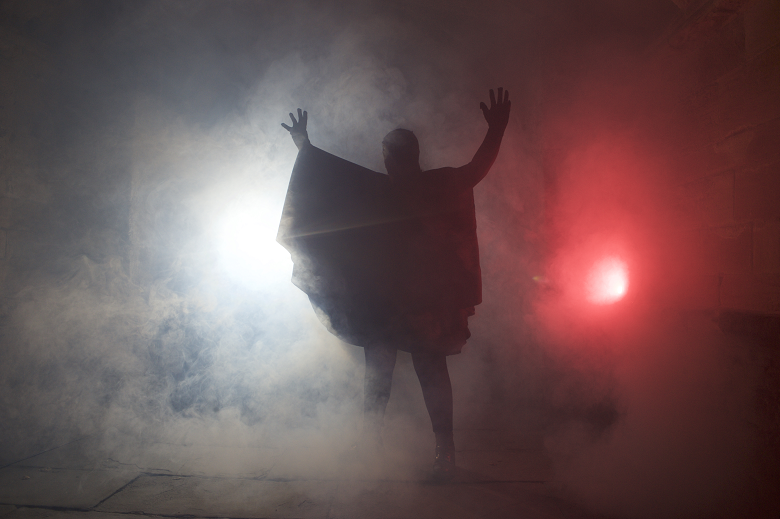 Behind the Screams
We caught up with Fraser and Laura from our Events Team to lift the (coffin) lid on the spooky goings on behind the scenes at the Linlithgow ExFEARience:
This is absolutely one of our favourite events of the year. When it comes to planning our daytime events we're usually thinking about things such as what activities to put on for children, where to set-up our living history camps and what exciting action to schedule for the arena shows. Not for this event! This event has us thinking: 'where should we put the severed head?' and 'how scary is too scary?' We love it! The Linlithgow ExFEARience brings out the inner child in all of us."
The team plans the walking route through Linlithgow Palace meticulously, so they can take advantage of all the nooks and crannies in the Palace and ensure the event offers as many frights as possible. For 2018, and whole new range of sound and light effects have been brought in to add depth and realism to the stories told during the tour.
We want to make sure that everyone leaves feeling like they've had their blood well and truly curdled!"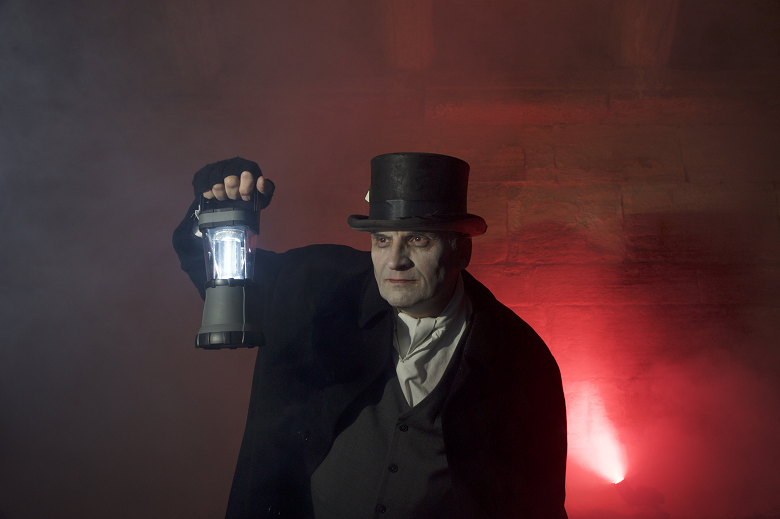 Fraser and Laura are no strangers to working with re-enactors, as they plan and run our events throughout the year. But this time, they'll be getting dressed up too!
We are so excited to be joining the ranks of our professional scare-experts by dressing up in costume for the event. We're used to running around behind the scenes and often give each other frights accidentally. Now we'll be able to put these skills to good use with the public!"
Scares from around Scotland
Already a firm favourite in our autumn-winter events programme, the ExFEARience has developed this year to include new tales from around the country.
Thanks to the new narrative we've been able to pull in stories from across Scotland, from areas such as Dumfries & Galloway and the Outer Hebrides. We're always keen for new stories to add to our repertoire so if you know of any please get in touch with us at events@hes.scot"
Linlithgow by Night
Linlithgow Palace, the birthplace of Mary Queen of Scots, was a superb Renaissance residence and is now a magnificent ruin. The Palace is full of places to explore, which make it the perfect location to host the ExFEARience, as you peer around corners and enter rooms to see what you will discover!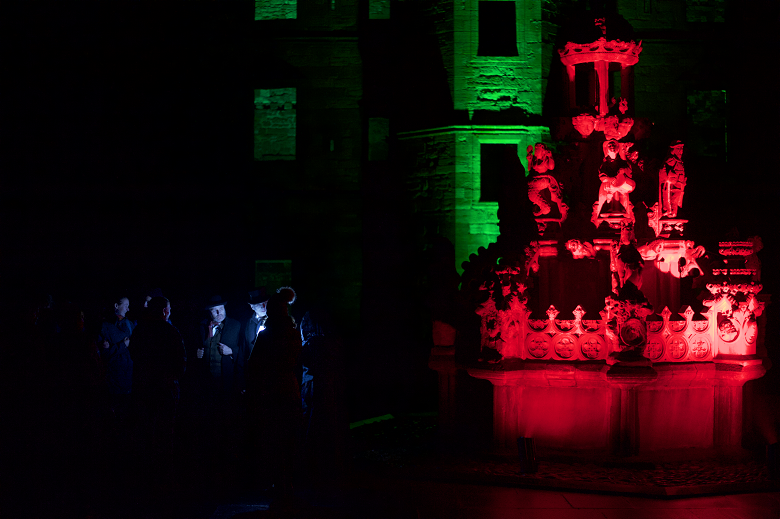 The theme of this year's event is 'Portal to the past'. As you arrive you will hear all about an archaeological dig taking place at the Palace, but soon discover that all is not what it seems. Will you be brave enough to face what the archaeologists have uncovered?
Tickets for the Linlithgow ExFEARience are available now.
Tours take place at 6.30pm, 8pm and 9pm on Friday 26, Saturday 27 and Sunday 28 October.
This event is not suitable for people of a nervous disposition, those who are pregnant, have a heart condition or epilepsy.
Entry is for over 14s only. All under 18s must be accompanied by an adult throughout. Please note this is a new age restriction for 2018, as the event is spookier than ever before! The experience takes place in the dark and that there will be strobe lighting and loud noises.
---
Share