(This is the second of our blogs about Scapa Flow – read the first here.)
As we approached Kirkwall from the air last December, the clouds broke to reveal the land and seascapes of Orkney. These and other all-too-brief glimpses were a feature of a very busy week as we talked with people on Hoy and Orkney mainland, to get as wide a set of views as we could, about the marine heritage of Scapa Flow.
We were also delighted that 450 people responded to our online survey including large numbers of recreational divers from far and wide who visit Orkney.
It was great that so many people took the time to tell us about what Scapa Flow means to them.  Since we returned, we have been analysing the results.
Our knowledge is increasing
Thanks to the significant amount of survey work being carried out in Scapa Flow and the efforts of many different groups, we're learning more about Scapa Flow as discoveries are coming to light.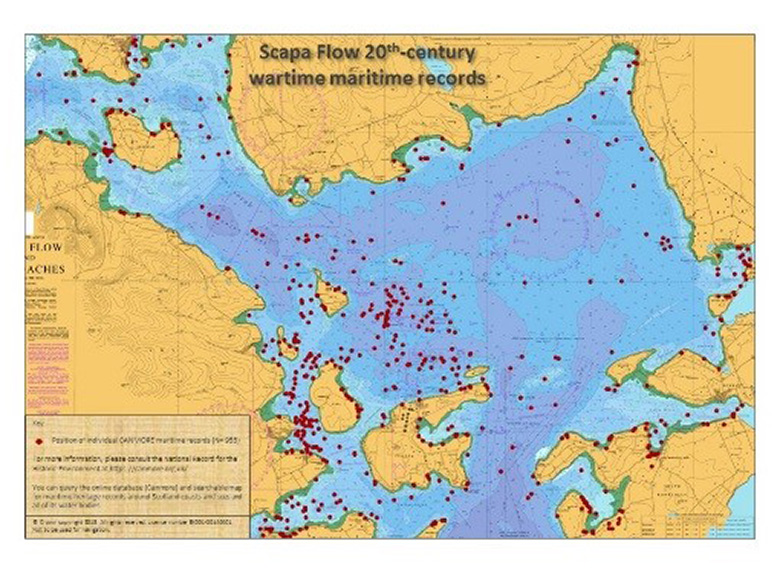 The chart shows an accumulation of nearly 1000 maritime records and this number is growing all the time. These records tell the story of Scapa Flow as a harbour throughout history, but particularly its key role during the First and Second World Wars.
Scapa Flow's marine heritage is important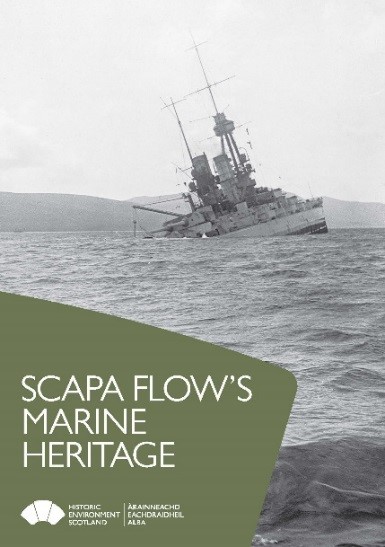 More than 90% of the survey responses indicated that they consider that Scapa Flow's marine heritage is either very important or important. However, Scapa Flow is clearly important for many other reasons.
Look but don't touch.
Nearly 90% of survey responses agree with the 'look but don't touch' principle enshrined by the current designation of the remaining seven wrecks of the German High Seas Fleet, as scheduled monuments.  This means that divers can visit these wrecks but scheduled monument consent from Historic Environment Scotland is required for 'works' including excavation and recovery of artefacts.
The condition of the wrecks is changing
It is clear from survey work and from what people told us that the condition of the wrecks of the German High Seas Fleet, and probably other wrecks too, is deteriorating. There are many reasons for this.
Record, interpret, present, control, recover, do nothing?
There were mixed views on what we should be doing, but generally there was widespread support for recording, solid support for interpretation and controlling damaging activities; some also believe that artefacts need to be recovered. Very few people suggested that we should do nothing.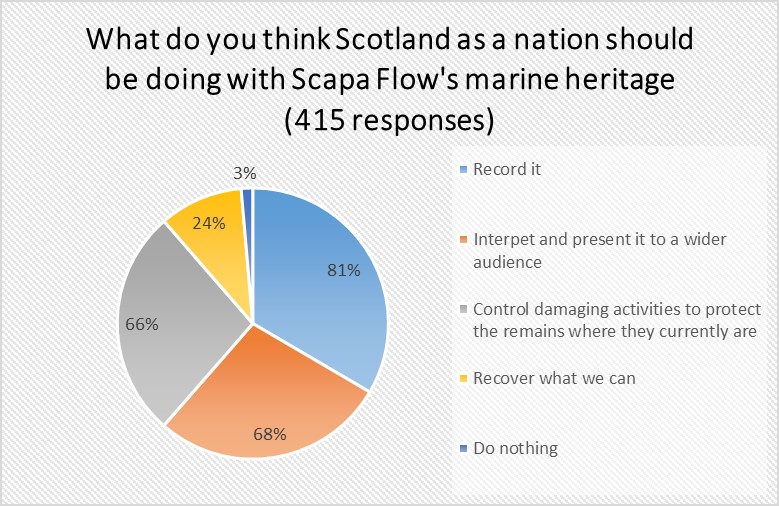 Note: those taking part in the survey were invited to choose as many or as few of the options as they wished. The percentages in the chart reflect the amount of times each option was chosen. 
Balanced and proportionate
The options for managing Scapa Flow's marine heritage range from 'no change' to the existing status of the seven High Seas Fleet wrecks, to making better use of locally available mechanisms, to additional protection either through expansion of the scheduling designation or by designation of a Historic Marine Protected Area to extend the principle of 'look but don't touch' to other nationally important historic sites within Scapa Flow.
There were differing views on the best mechanism for recognising and protecting this heritage in the future, and some uncertainty about what the various mechanisms mean in practice.
Whatever the mechanism, stakeholders generally feel that protection for Scapa Flow's wartime underwater heritage needs to be balanced and proportionate, taking account of other interests and the importance of the harbour to Orkney's sustainable economic growth.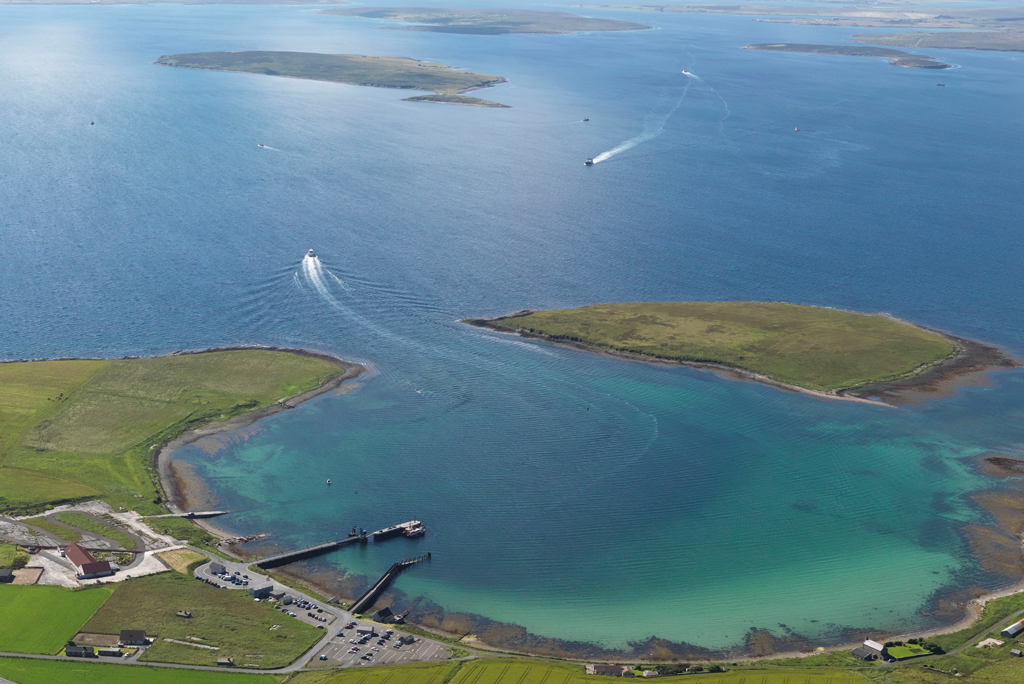 What next?
Stakeholders have told us that efforts to investigate, protect and promote Scapa Flow's wartime underwater heritage need to be taken forward in collaboration with Orkney Islands Council, and involving community interests and other key stakeholders.
We are therefore currently considering the various options which are available for managing Scapa Flow's marine heritage. We are discussing this work with Orkney Islands Council to see which of the options best reflects the needs of Scapa Flow and its stakeholders.
Any changes under these options wouldn't affect protection for the wrecks of HMS Royal Oak, and HMS Vanguard, designated as controlled sites under military remains legislation and the responsibility of the Ministry of Defence.
We're coming back to Orkney for a follow up with key Orkney stakeholders at the end of October. Once we're clear on the way forward, if any changes are proposed, formal consultation would follow in due course.
---
Share