Before my world was reduced to a single daily walk, within five miles of my tenement flat, I would admire other cities' architecture and the sprawling natural landscapes of places far away.
Like many of you who responded to our survey on wellbeing and heritage, I've always appreciated history. Interesting and inspiring stories of past people, places and events. Beautiful and awe-inspiring settings (which Scotland is not short of!) and that feeling of being connected to something, a bigger story and lives lived long before mine.
But it was only when Scotland went into lockdown that I really began to appreciate the benefits of the heritage much closer to home.
Heritage in a time of crisis
The COVID-19 pandemic has directly impacted all of us, physically and emotionally.
Individuals, households and communities continue to be hit hard and in unequal ways, by the virus, lockdown measures and the ongoing economic impact. It's impossible to predict the long term ramifications of COVID-19.
Like many organisations, Historic Environment Scotland are looking to the raft of research into health and wellbeing from before and during the pandemic to find some insight into making this incredibly difficult experience more manageable for Scotland's people.
Our research into the links between heritage and wellbeing has revealed that Scotland's history could play a role for some of us in getting through these trying times.
What you told us
Last year, we asked almost 800 people, including Historic Scotland members and others engaged with the historic environment, to respond to a survey and give us a clearer idea of how heritage can improve wellbeing.
86% of respondents reported a health or wellbeing benefit from engagement with the historic environment:
76% reported their overall life satisfaction improved
78% reported feeling happier
68% reported improved sense of being worthwhile
59% felt healthier because of their engagement
29% felt less anxious due to engagement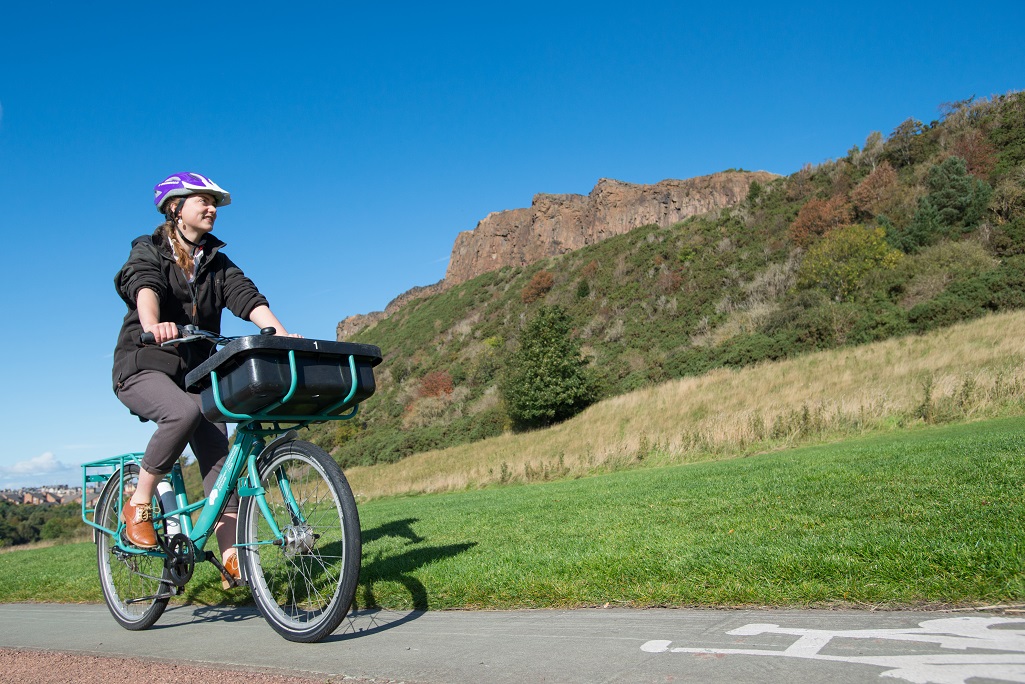 We hope to build on this to see how benefits from heritage can be rolled out to people who aren't history lovers (yet!) and to those who would benefit most from a wellbeing uplift.
Living local
It's hard to imagine how different the responses might have looked only a few months later as we plunged into an international health crisis.
At the time, 93% of respondents said they visited historic places, with 29% visiting several times in the past year. It would be easy to assume this number would go down, with travel restricted and the tourism industry in Scotland only being liberated in the middle of July.
But more people than ever might be engaging with their local heritage and reaping the wellbeing benefits – they just might not know it.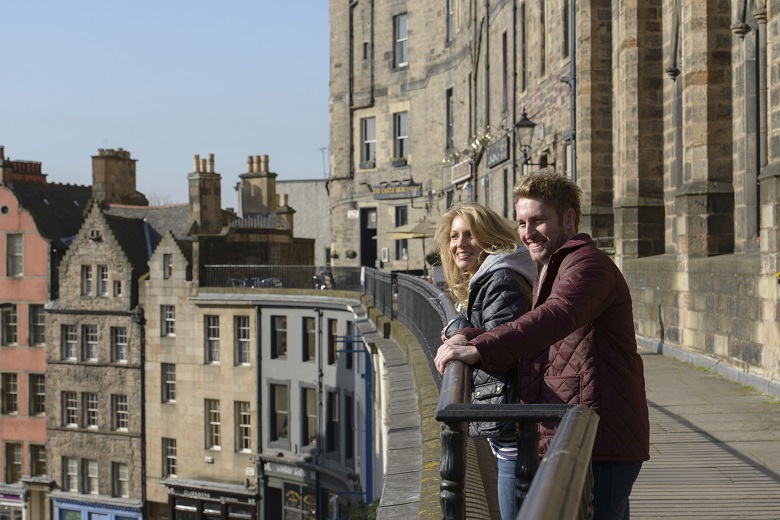 Travelling less, seeing more
My life in lockdown saw the time spent in local historic places soar. I no longer rush through a city centre to get from one place to another. Instead, these places have become the destination.
Where I would once visit several historic places a handful of times a year, I now visit a handful of places almost daily. I take more notice of the different doorways, ghost signs etched into the sides of buildings, the crow stepped gables and the rooftops.
Without a doubt, these little, mindful interactions with the historic environment improved my wellbeing and my connection to the city I live in.
Going green
Green spaces, in particular, have become more valued than ever. For town and city dwellers looking for a place to walk, breathe or just get through the day, scheduled monuments like Holyrood Park and Linlithgow Peel have become the locals' choice.
While our restaurants and pubs have been closed, our historic parks and gardens have been booming in popularity. Many of these places were created in response to the Victorian era's obsession with improving public health.
The COVID-19 pandemic has arguably made us pay more attention to the value of our local green spaces and historic places than ever before. How can we make sure the wellbeing benefits are available equally to all, not only for those of us with easy access to these spaces and the time to spend enjoying them?
Heritage at our finger tips
Accessing heritage digitally is one potential way to increase inclusion.
Around two thirds (65%) of the history lovers who responded to our survey said they engaged with Historic Environment Scotland online. This will have only increased with the pandemic, when our online archives saw record high visitor numbers.
During peak lockdown, adults in the UK spent an average of four hours a day online. Social media usage soared. Our dependencies on technology increased and even now as we reopen the doors to historic sites again, we're replacing physical experiences with the virtual.
Without the usual physical and financial barriers, Euan's Guide even found that online cultural activities provided people with disabilities even more access than usual. Their research revealed that 34% of respondents would like these virtual experiences to continue after lockdown.
But just as access to physical historic spaces is made easier through certain kinds of privilege, so is digital access. Around 800,000 people are digitally excluded in Scotland. Many don't have the digital skills or confidence to use online services. They may not have a device or even an internet connection, and if they do manage to connect, the digital platforms might not be built with accessibility in mind.
These are all things to consider when looking at the health and wellbeing benefits of heritage, whether online or offline. Our research is only a starting point and we have yet to understand the relationship between demographics, health indicators and the distribution of heritage in the context of COVID-19.
5, 4, 3, 2, 1
Our mental and physical wellbeing are incredibly interconnected. Taking action to improve one will have a positive affect on the other. But it's not always easy to start.
The 5, 4, 3, 2, 1 method is a tool I like to use to manage anxiety and improve my mindfulness. It can help calm your body and your mind.
Give it a try the next time you are at in a historic setting. See if it helps you feel more connected with the place, past and world around you. Here's my take on a 5, 4, 3, 2, 1 in my local historic green space:
Look
Try to open your eyes and really look at your surroundings. What five things can you see?
A cloud, your shoes, a door handle, a window, a tree.
Listen
What four things can you hear?
A bubbling stream, the wind in the grass, children laughing somewhere, the hum of distant traffic.
Touch

What three things can you feel?
The ring on your finger, the sandstone bricks of an old building, the grass under your feet.

Smell

What two things can you smell?
Wild garlic, a waft of malt from a brewery.

Taste


What can you taste?
Mint from when you brushed your teeth, a cup of coffee or just the air?
Share your success!
Has heritage has helped you improve your wellbeing during lockdown?
We'd love for you to share your stories with us on our Facebook or Twitter pages.  Tell us what you tried and how it helped, or share your techniques so others can also benefit.
The Scottish Government is aiming for a wellbeing-focused economy, and that's key to Historic Environment Scotland's Corporate Plan too. There is still much work to be done to understand the relationship between heritage and wellbeing, but our research paints an encouraging picture that our historic environment really can help!
---
Share