This year, Celebration of the Centuries will span over 2,000 years of history, with a new addition that delves into the site's Jacobite past. But before we give you a sneak peek at what to expect from this legendary day, let's take a brief look at the history of Fort George.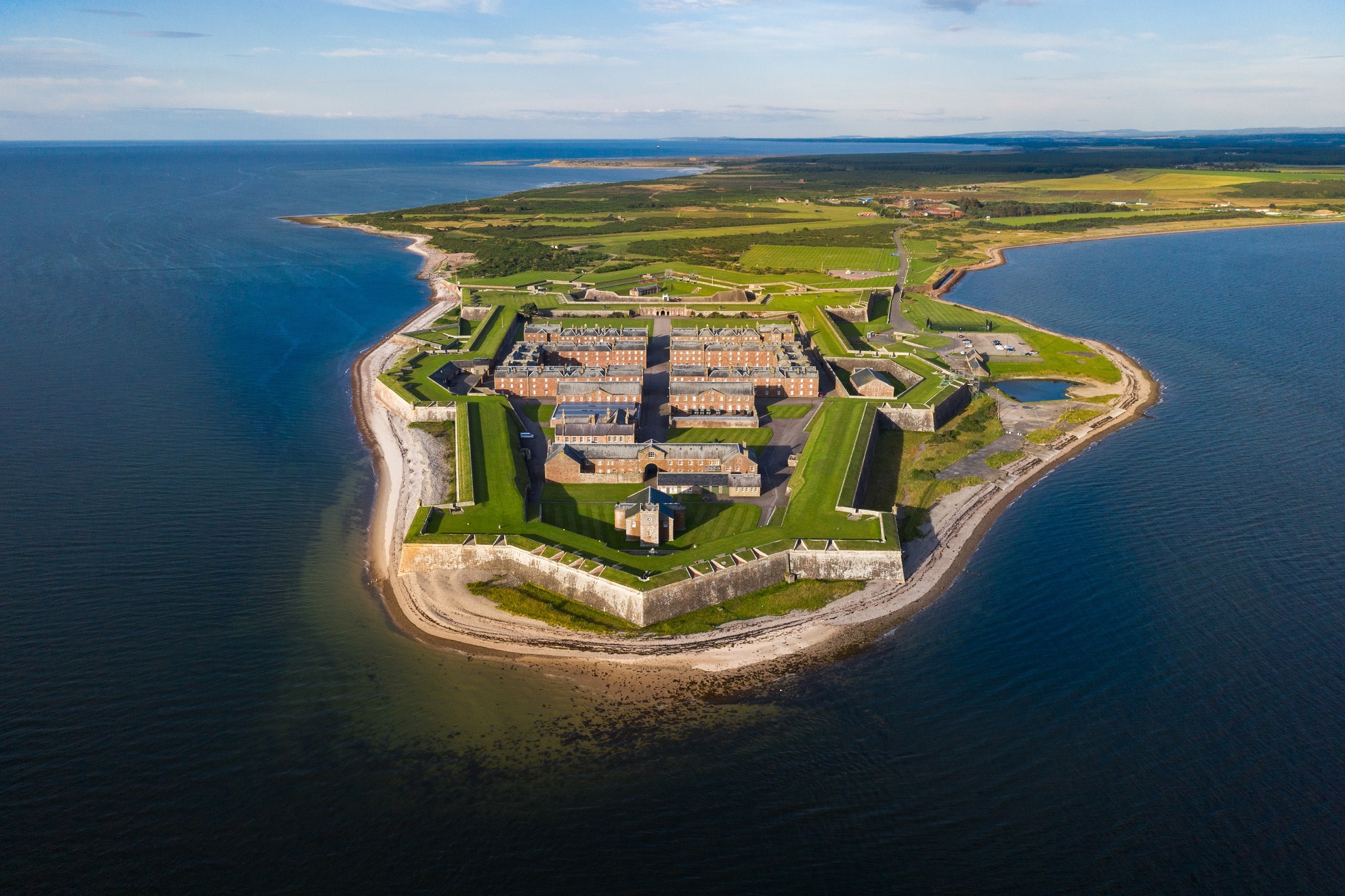 Fort George is one of the finest examples of 18th century military fortifications in Europe. Built between 1747 to 1769, it was the biggest construction job ever completed in the Highlands at the time.
It was constructed as a response to the Jacobite Rising of 1745/6. The Fort was not completed until 1769. By this time peace had returned to the Highlands, so Fort George never saw a shot fired in anger.
However, the site has remained an active army base to this day and is currently home to Black Watch, 3rd Battalion The Royal Regiment of Scotland (3 SCOTS). Despite being an active army base, Fort George is set to come alive with over 2,000 years of history and we are delighted to welcome you back. Here's a preview of what you can expect!
Outlander Stunt Riders
We're so excited to reveal the all-new event at this year's Celebration of the Centuries.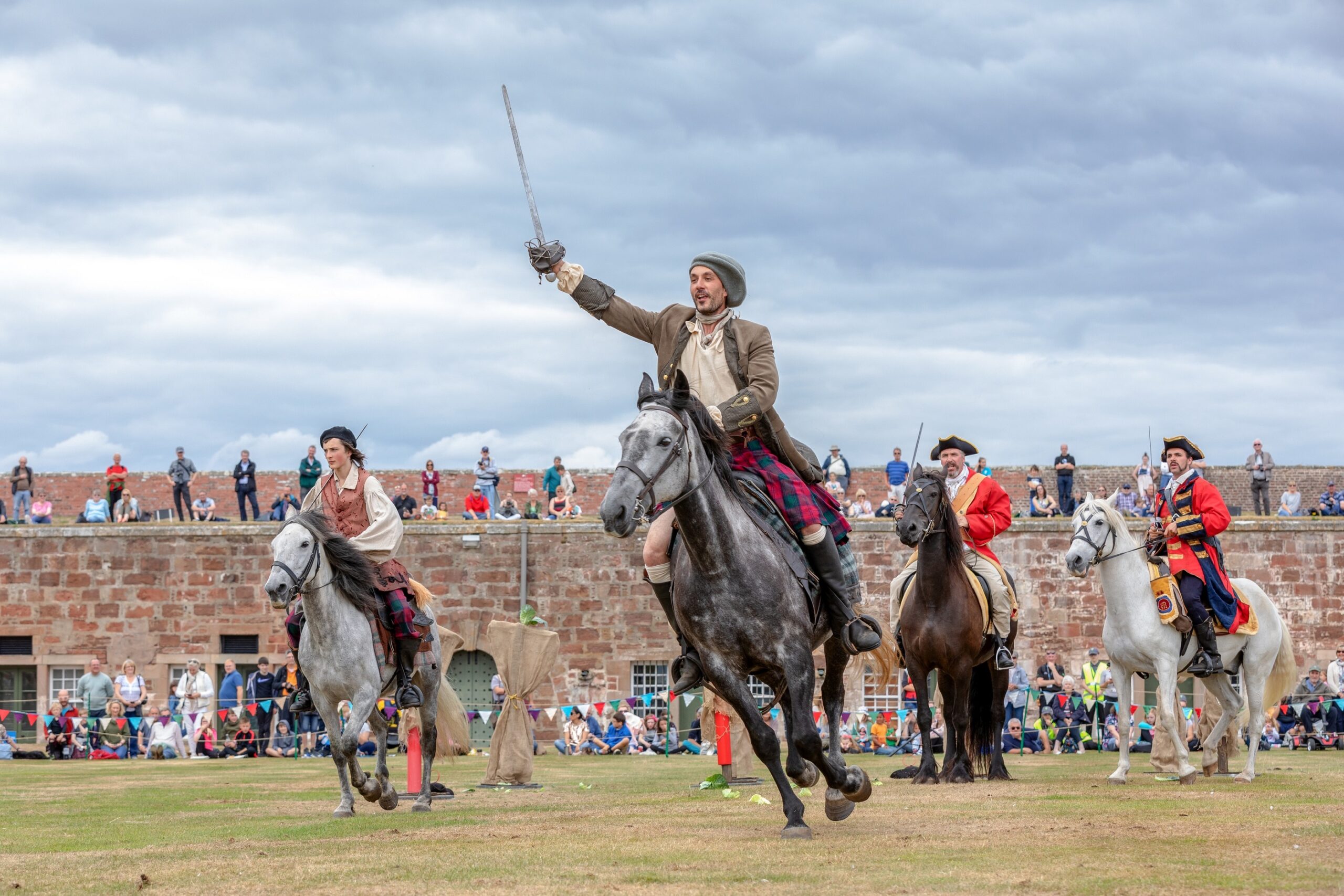 In a nod to its highland history, Fort George will witness the spectacular and daring feats of the stunt riders from the TV series Outlander. They will tell the tale of the Highland Lady rescued from Redcoat soldiers and perform exceptional stunt horsemanship that will leave you amazed! With such an epic performance set to play out in an epic location, you definitely don't want to miss this one!
The Opening & Closing Parades
2,000 years of Scotland's history march through Fort George, from the Romans all the way up to Second World War performers.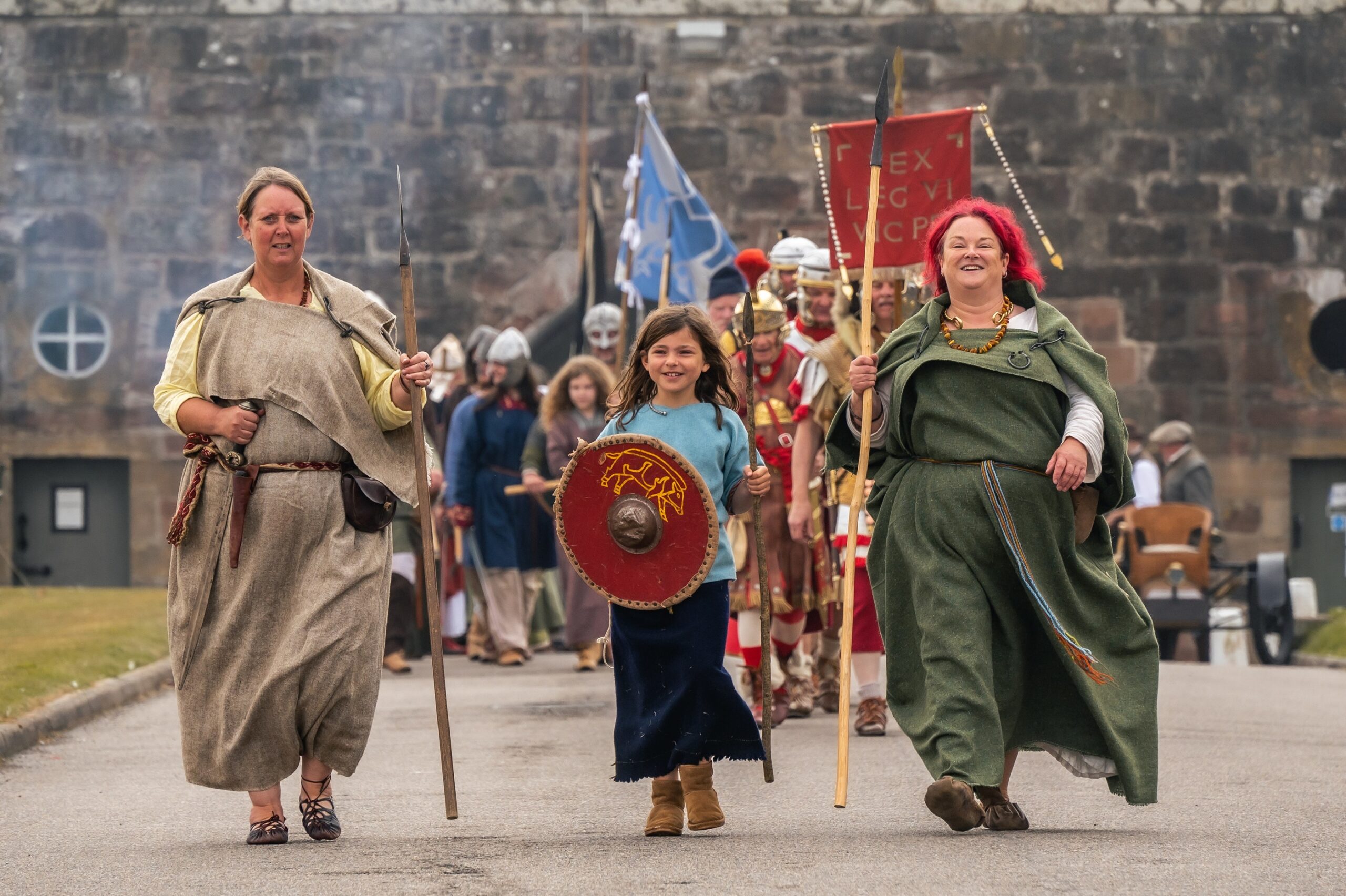 See how many different centuries you can spot and make sure to look out for your favourite performers. Don't forget to visit them later on in the day as well! With faces from throughout the centuries, this is sure to be a celebration for the ages!
Living History
History comes alive all throughout the weekend and you're able to wander amongst it in our Living History camps.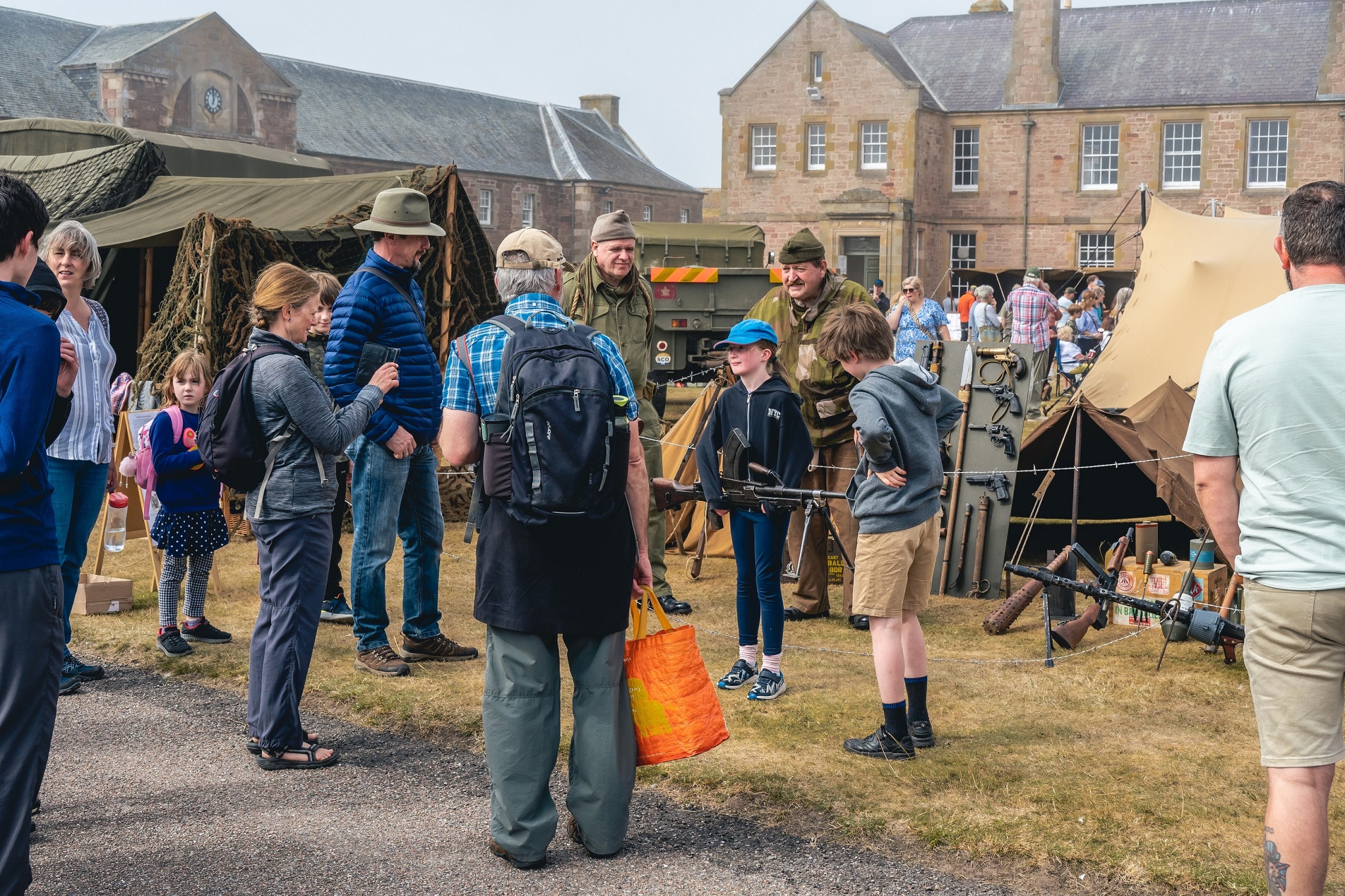 Explore rich and colourful tales, characters, sights, sounds, and objects from across the ages. Discover the habits of a Roman centurion, get up close and personal with a Viking. Or find out how make-up was used in the past. Our living history performers will even be happy to take a photo with you – although you might need to tell them what a camera is!
Time for food
With all that to pack in and so much more, it's important to remember that 2,000 years is a long time to traverse. So, you'll need to make sure you are sufficiently full.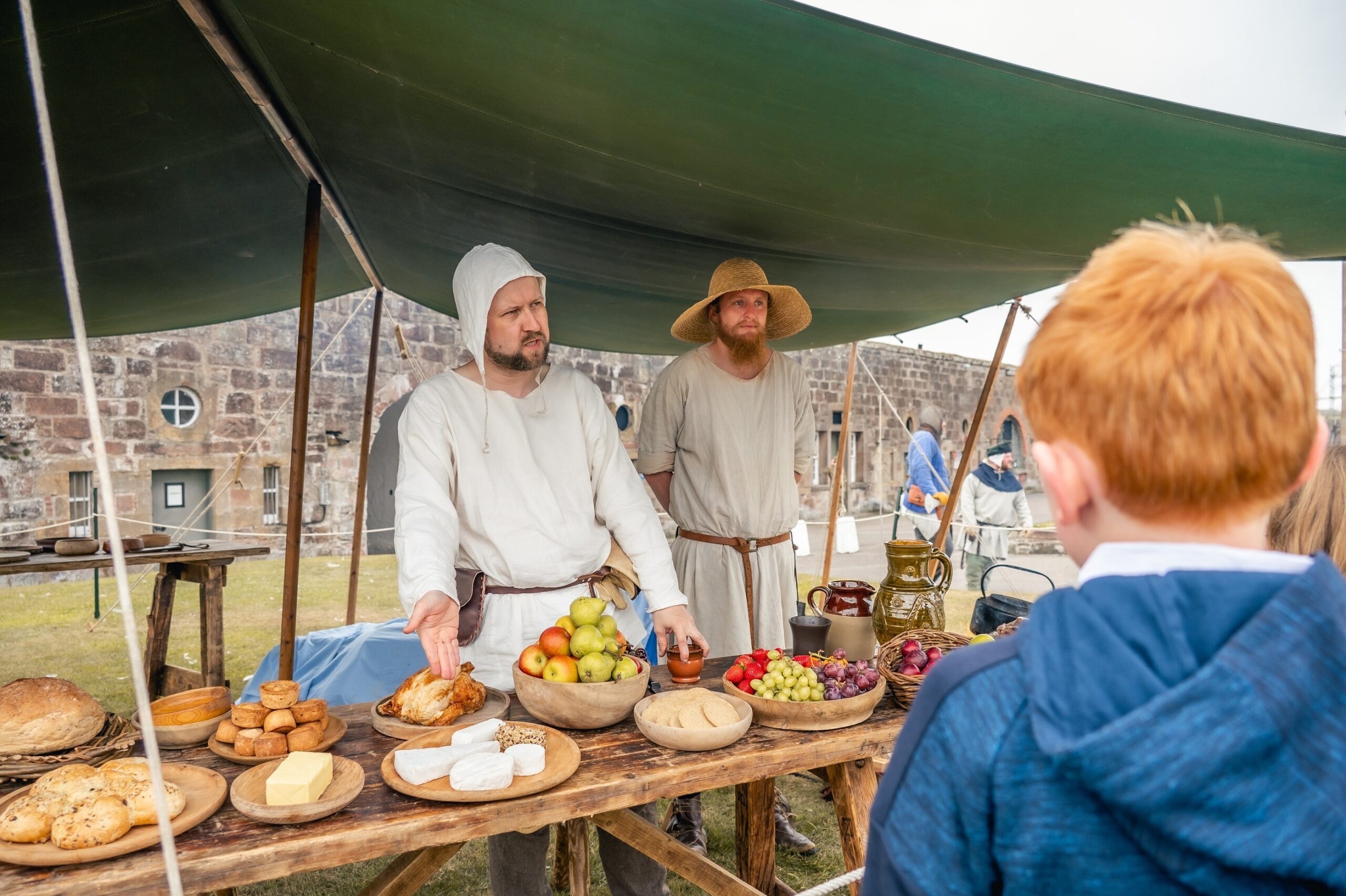 At Celebration of the Centuries, you can pop into the café at Fort George for some delicious treats. Or visit the NAAFI Café for some of their delicious BBQ food. There will also be an ice cream van on site, as we're quite optimistic that the Scottish summer will behave! You're also more than welcome to pack your own picnic and settle down somewhere to eat – just be careful the stunt rider's horses don't snaffle your apples!
A Swing You Don't Want to Miss
If you hear the sound of Big Band music drifting through the Fort, chances are you've made it close to our 1940s zone.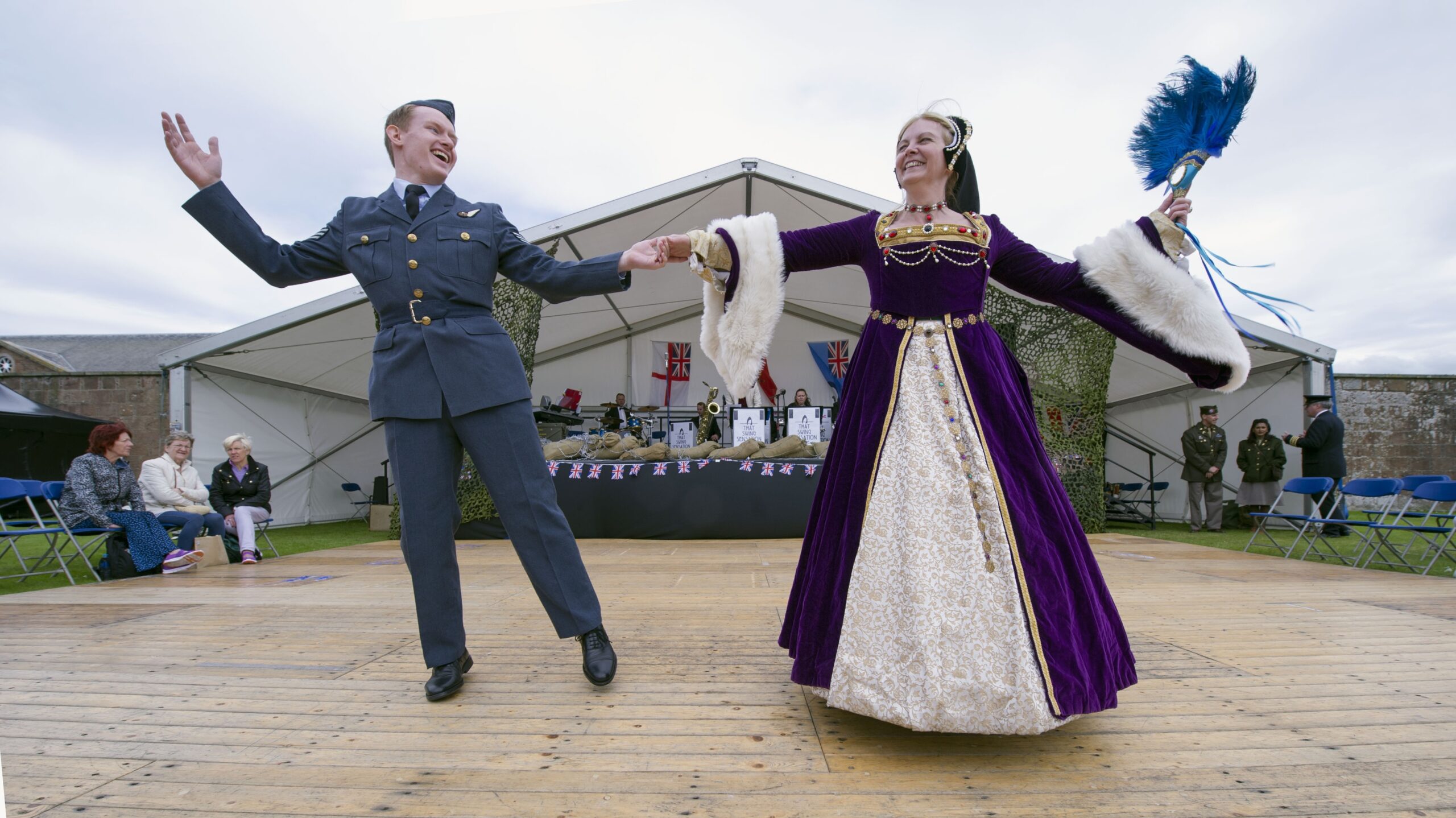 Our incredible Scottish Big Bang will play up a storm as you wander through the 1940s encampment, although if the mood takes you and you fancy having a little foxtrot or swing dance, there's nothing to stop you! But maybe keep the TikTok dances to yourself. The dancers might be a bit confused!
Explore the Centuries
If we listed everything available to see or do at Fort George's Celebration of the Centuries, you would still be reading this article by the time the event was over! The wonderful thing about the event is that you can see and do as much as you want.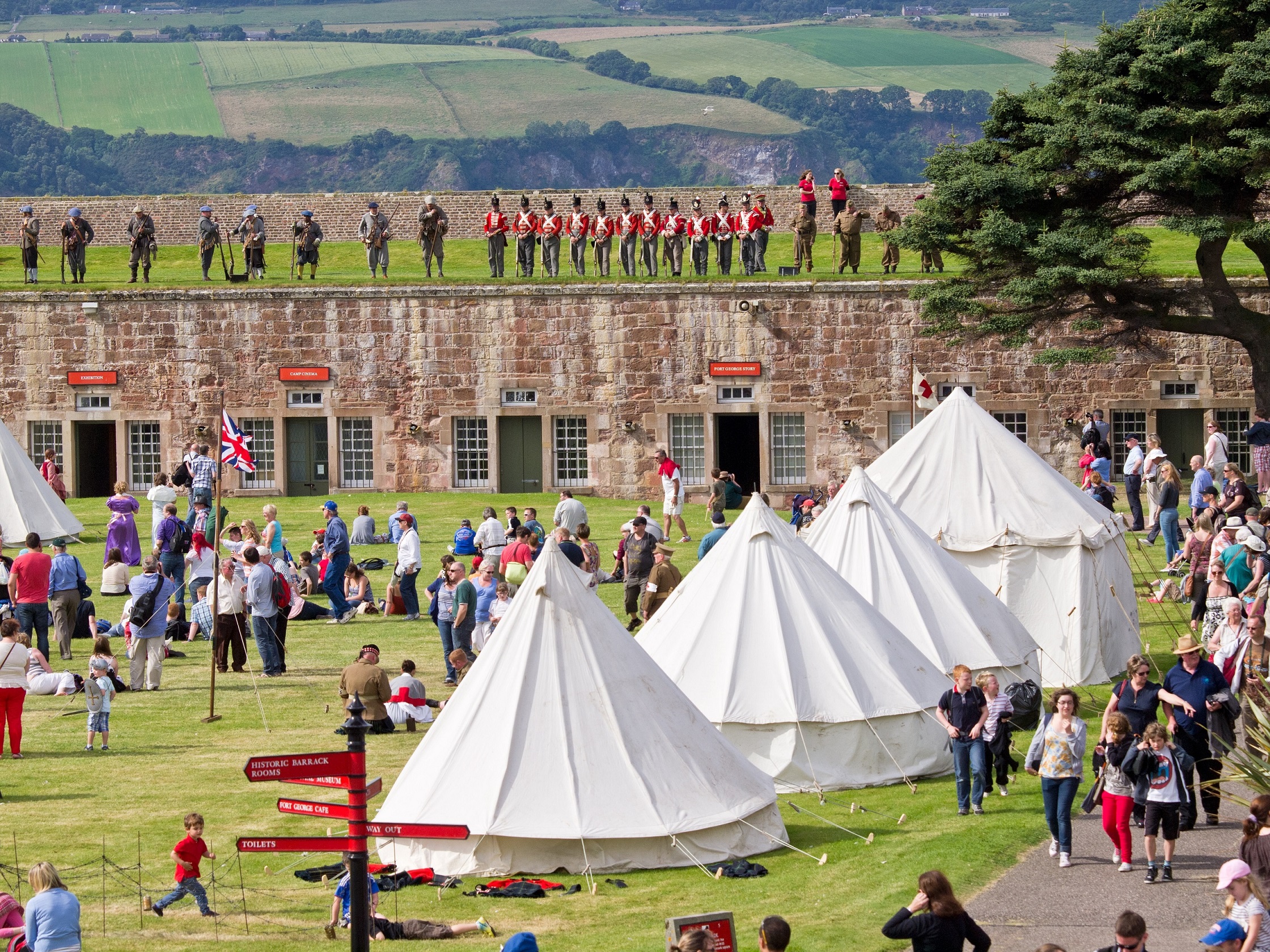 The best thing to do is to download the programme prior to the event and then just see where the day takes you.
Book Your Tickets
Make sure you're ready for Celebration of the Centuries by booking your tickets today and don't forget to share your photos with us on social media by tagging us!
Celebration of the Centuries takes place on Saturday 12 and Sunday 13 August at Fort George 11am to 5pm. We recommend booking in advance to avoid disappointment. An adult ticket is £12, and the event is free for Historic Scotland members.
Not a member yet? There's still time to sign up and take advantage of free entry to our open sites and daytime events.
---
Share