Did you know there are six World Heritage Sites in Scotland? In April, we celebrated all of them at the National Museum of Scotland. And now, the Archaeology and World Heritage Team is already starting to make plans for 2017!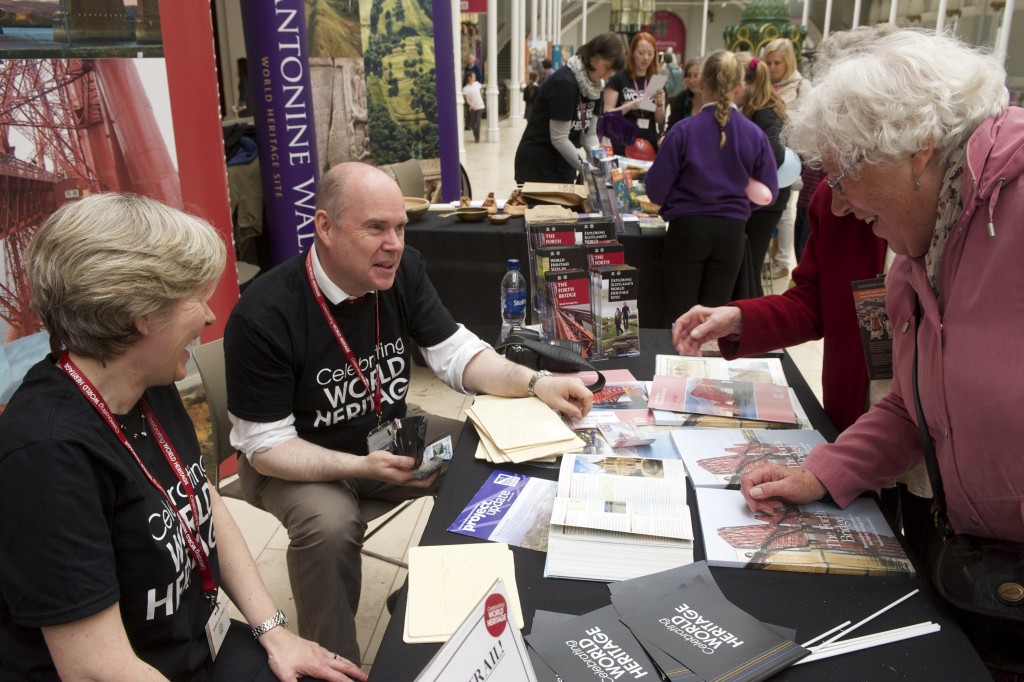 We had a great day, sharing activities and stories with families, school groups, tourists, locals and more. It's a rare opportunity for all those involved in managing Scotland's six World Heritage Sites to get together in one place and show off the fantastic places we help look after. We had lots of help from the New Lanark Trust, City of Edinburgh Council, Edinburgh World Heritage and the National Trust for Scotland.
This year we also partnered up with colleagues from the Scottish Ten project, who gave visitors the chance to try out virtual reality experiences on 3D headsets. Dig It! 2017 even brought along a photo booth so that people could 'time travel' to the sites and have their picture taken! The partners we work with helped to make this year's World Heritage Day the best yet. We were so happy to be able to spend a day in the Grand Gallery at the Museum, it's such a wonderful space.
What always surprises me is how much fun World Heritage Day is for us too – it's not just our visitors that have a fun and enlightening experience!  Our guests always bring so much enthusiasm and knowledge, and often surprise us with new and fascinating information and ideas. People love to share their memories with us: of family holidays to Orkney; a once-in-a-lifetime visit to St Kilda; about a grandfather who was at the opening of the Forth Bridge in 1890.
Many of this year's visitors lived locally – but some had come from much further away. We chatted to people from all across Europe, from North America, Australia, Israel, China, Egypt and more. For those who could not join us, we tweeted live from the event from our @welovehistory and @HistEnvScot accounts.
The energy and enthusiasm of the kids – and adults! – who tried their hand at our activities was catching. Playing 19th century street games, shaping Neolithic pots from clay, making your own Roman helmet to take home, collecting stickers on our World Heritage Trail, drawing your own jigsaw puzzle of the Forth Bridge – and lots more!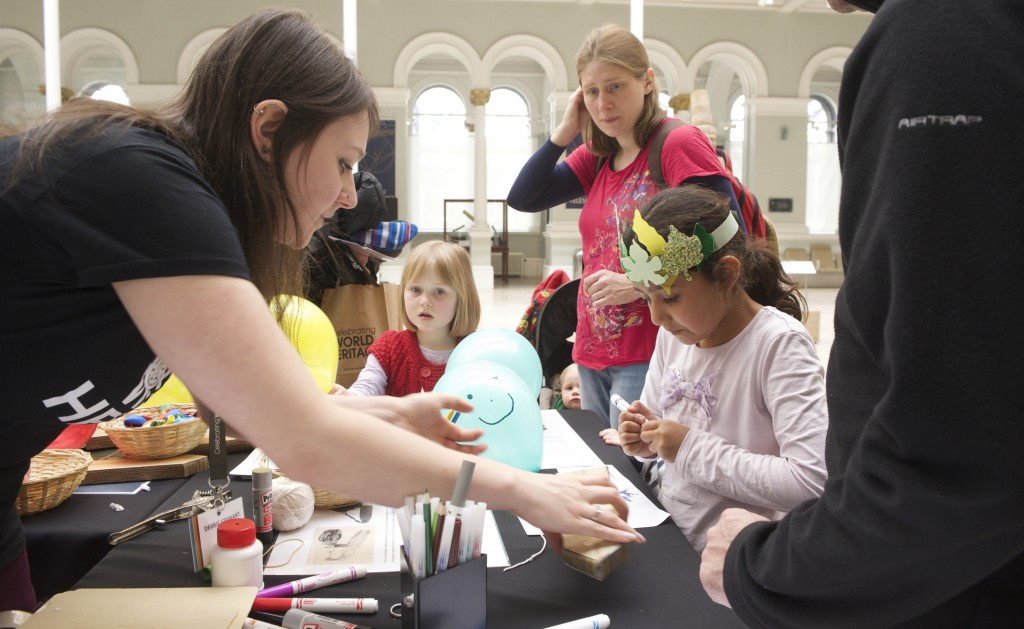 One highlight was the wee girl who sang a song about the Forth Bridge she learned at school. The Forth Bridge was also the inspiration for many memories shared with us on the HS Facebook page. So many family photos were posted that it gave us ideas – so next year we'll have 'memory gathering' for everyone who comes along to celebrate the day with us.
As you can see, we have our thinking caps on already to make sure next year's event is even bigger and better. Let us know what you'd like to see – and make sure that you keep a space in your calendar for World Heritage Day 2017!
---
Share