Today marks the start of our 2018 summer season and we wanted to let you know about some of the exciting event highlights coming up this year. Extreme cases of the history bug are predicted across our castles, abbeys, palaces and forts, with a fantastic programme of fun for all the family. Below are some of our favourite events, but be sure to check out our full events listings. There's lots going on across our sites!
Don't forget to share photos of your experiences with us online using the hashtag #GetTheBug.
1. Catch an Eggstreme case of the History Bug this Easter
Eggstreme cases of the History Bug are predicted as we begin the season with our Easter Eggsplorer Trails. With 18 of our sites taking part, it's the perfect opportunity to explore somewhere new. Get the family together, take a picnic and see if you can find all of the clues to complete the challenge.
Find out more about Easter Eggsplorer Trails and book.
2. Let the spell of Stirling Castle's soundtrack transport you through the ages
Stirling Castle was the party palace for Kings and Queens. Join us as at Music Through the Ages as we take a musical journey through time as we see how music and dance has evolved over the years. There will be performances taking place throughout the castle, in The Great Hall, the Chapel Royal and the Royal Palace. The perfect excuse to explore family favourite Stirling Castle, with a soundtrack transporting you back through the years.
Find out more about Music Through the Ages and book.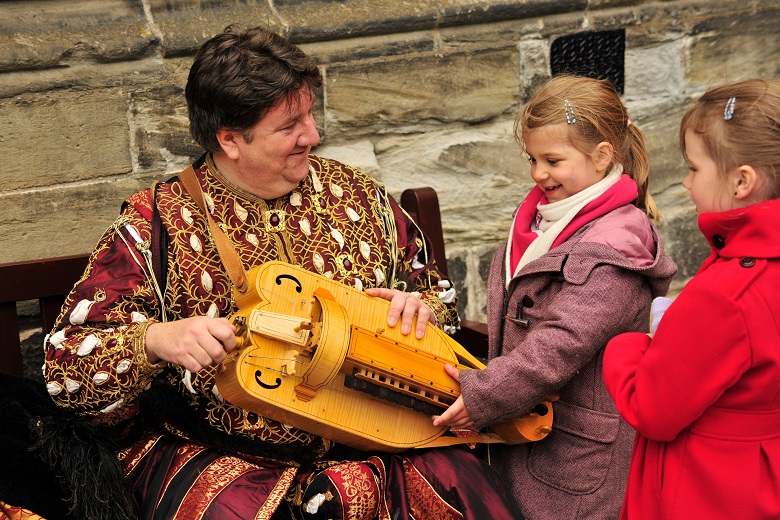 3. Head to a 'history bug hotbed' Dumbarton Castle for The Rock of Ages
The History Bug hits Dumbarton Castle for the 4th year, as The Rock of Ages returns. This year, to mark the centenary of WW1, visit our trenches and find out what life was like for brave soldiers on the frontline. Join us at the foot of the rock to relive some of the rich history from the west coast of Scotland.
Find out more about The Rock of Ages and book.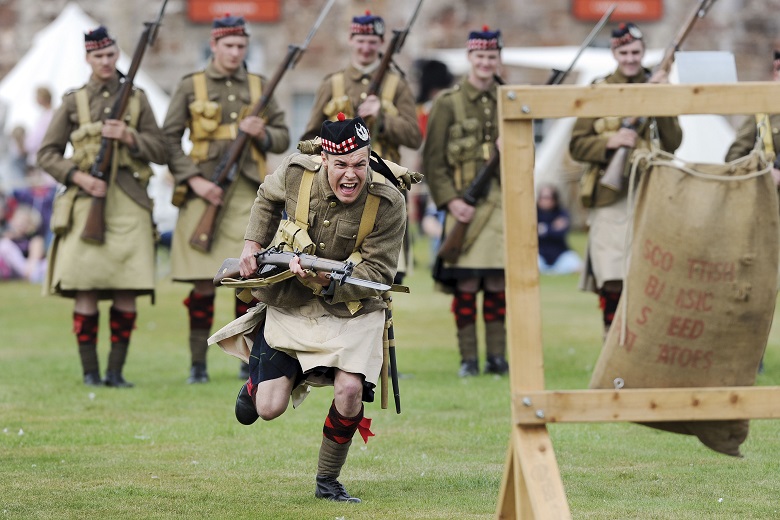 4. Get 'Knight Fever' at Spectacular Jousting
The spectacle of our jousting is always a highlight of the summer season, and with tournaments taking place at both Linlithgow Palace and Caerlaverock Castle, there are two opportunities to get 'Knight Fever'!
Find out more about Spectacular Jousting and book.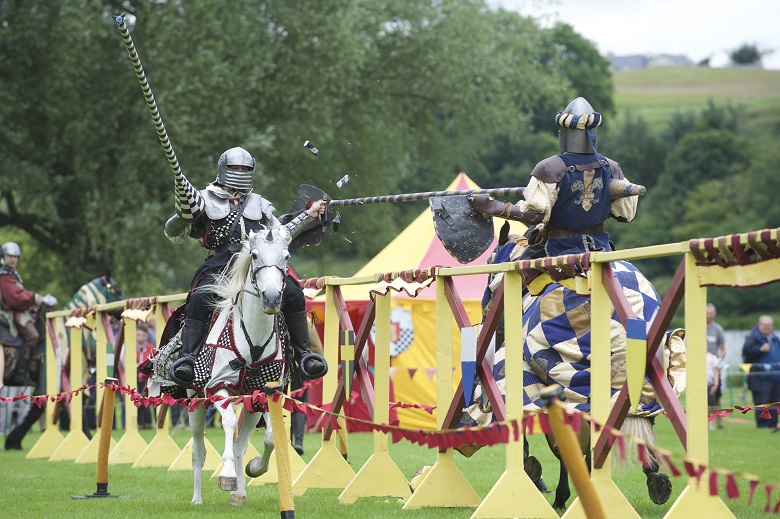 5. Indulge your Outlander bug at Fort George
If you have the Outlander bug, you'll love this exciting event all about the Jacobite risings. Come along and discover the real stories that inspired the hit TV show. The already awe-inspiring Fort George comes alive for Kings and Clansmen. Join us for the day to  learn secret Jacobite symbols, handle a real sword and see the fearsome highland charge!
Find out more about Kings and Clansmen and book.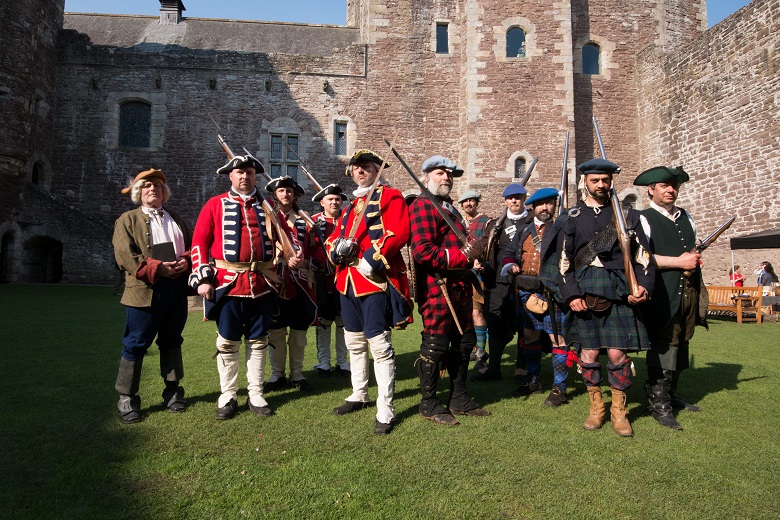 ---
Share