Did you know we collect drawings by architecture students? They're often the most colourful and fun drawings in our collections because they were never intended to be built! However, they also provide us with a brilliant insight into the architectural thinking and styles of the past.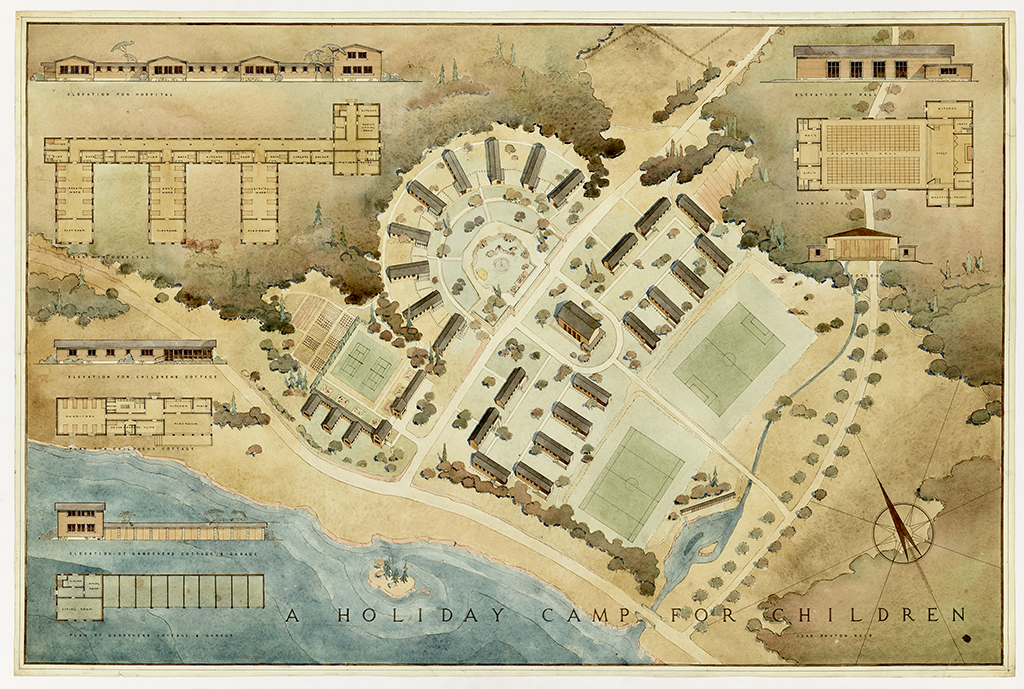 A Trailblazer Discovered
Student drawings mirror the social, political and economic backdrop of the time. Because of their freedom in artistic expression, they are also beautiful works of art in their own right. They are glimpses into an alternative built environment and set our imaginations alight, and by investigating them we can gain a better understanding and appreciation for our current architectural landscape.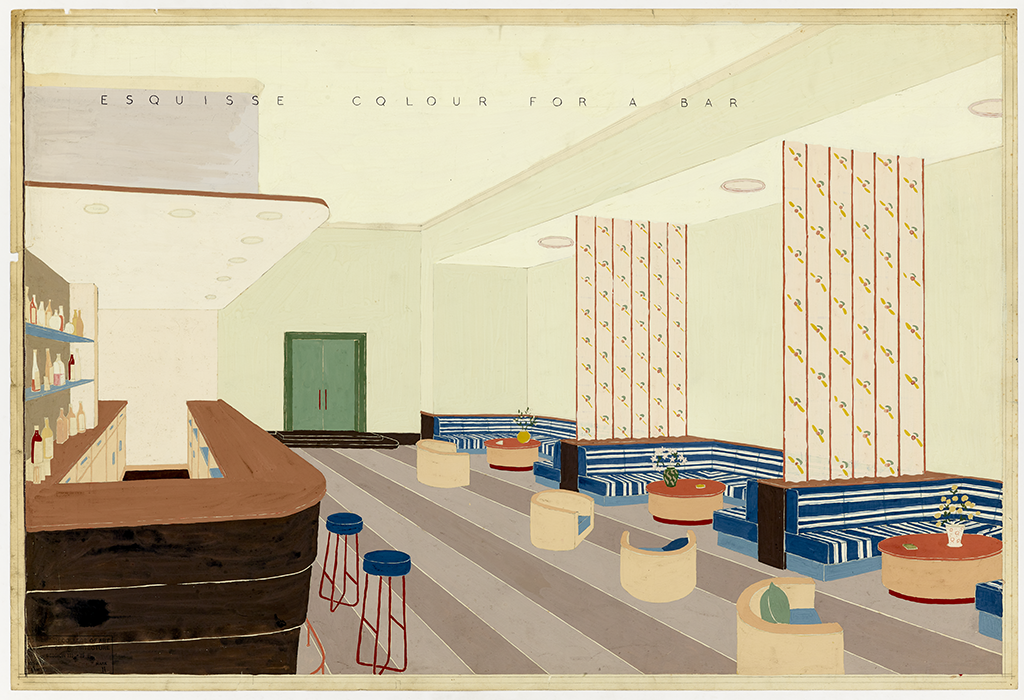 Back in April 2017, I had the privilege of cataloguing the Jean Payton-Reid Collection with my colleagues on the HLF Funded Skills for the Future traineeship. Once I joined the Archives team, I made it my mission to get these drawings online!
The collection appealed to me because it's a relatively rare example of the work of a female architect in a male-dominated field. It is quite varied, with designs for private houses, a music school, a holiday camp for children and even a dam!
As I digitised her drawings, I imagined a trailblazer. A person defying the society's expectations to follow her passion. Very few women during the war were enrolled in higher education and even fewer were training to become architects. So I wanted to find out more about her. Who was this Scottish feminist architect and what barriers did she face?
What do we know about Jean Payton-Reid?
Not very much, unfortunately! She was born on 4 January 1917 and lived and worked in Edinburgh until at least the 1970s.
We know she studied at the School of Architecture, Edinburgh College of Art (ECA) from 1934-1940, but we know very little about her after that time.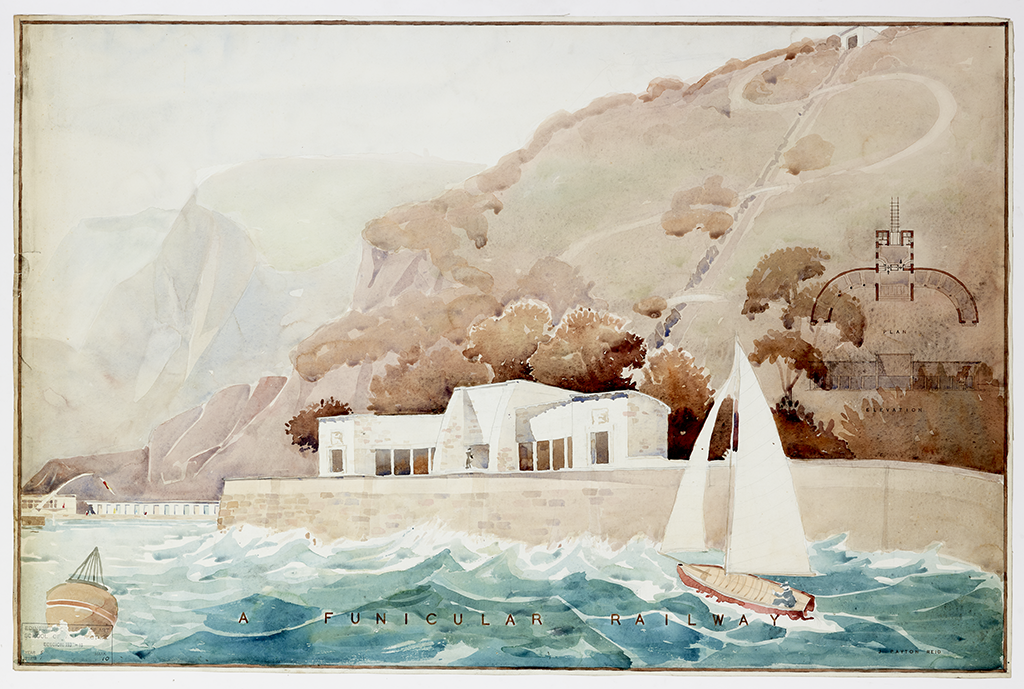 She gained practical experience working in the office of Tarbolton & Ochterlony from 1937 to 1938 and was admitted to the Royal Institute of British Architects after receiving her diploma from ECA in 1940. She was also a member of the Royal Town Planning Institute, but it appears that she had left the profession by 1974.
The Dictionary of Scottish Architects is our only source of biographical information on Jean. Luckily for us though, we have her intriguing collection of drawings. From these we can get a sense of the type of student and architect she was.
Competitive spirit
One of the highlights from this small collection is a design for a National Theatre.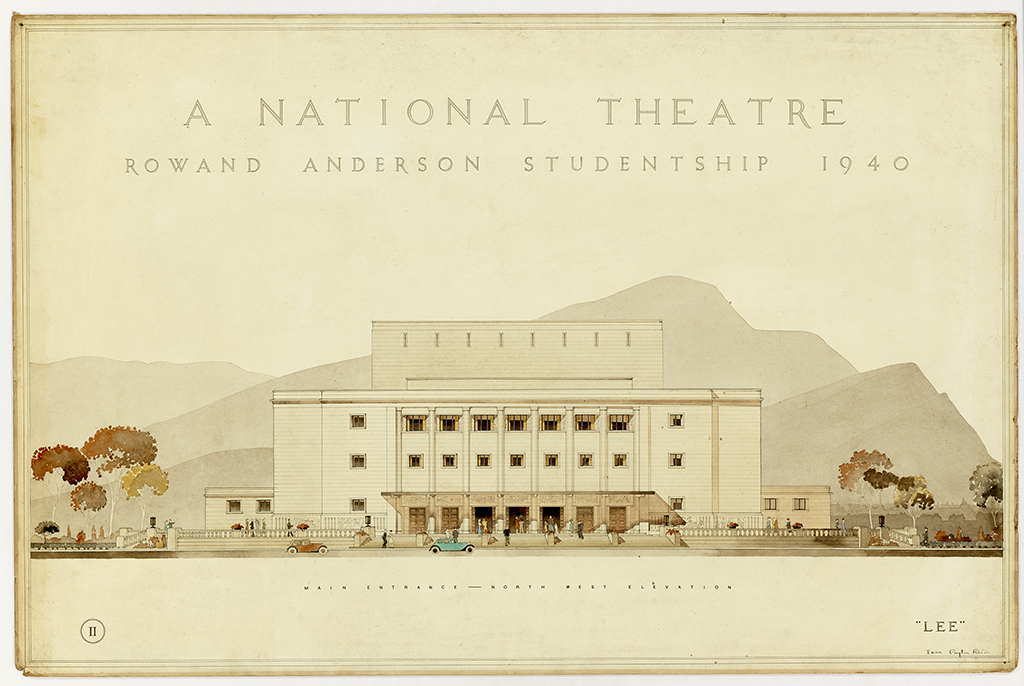 In 1940, Jean entered a series of drawings for the Rowand Anderson Studentship. This was a competition for architecture students hosted by The Royal Incorporation of Architects in Scotland (RIAS).
The competition was quite prestigious, with over 100 entries! According to the RIAS Quarterly Journal (No. 64 May 1946) Jean was the only female competitor for the 1939-40 Studentship. She was awarded a £20 prize – around £300 in today's money!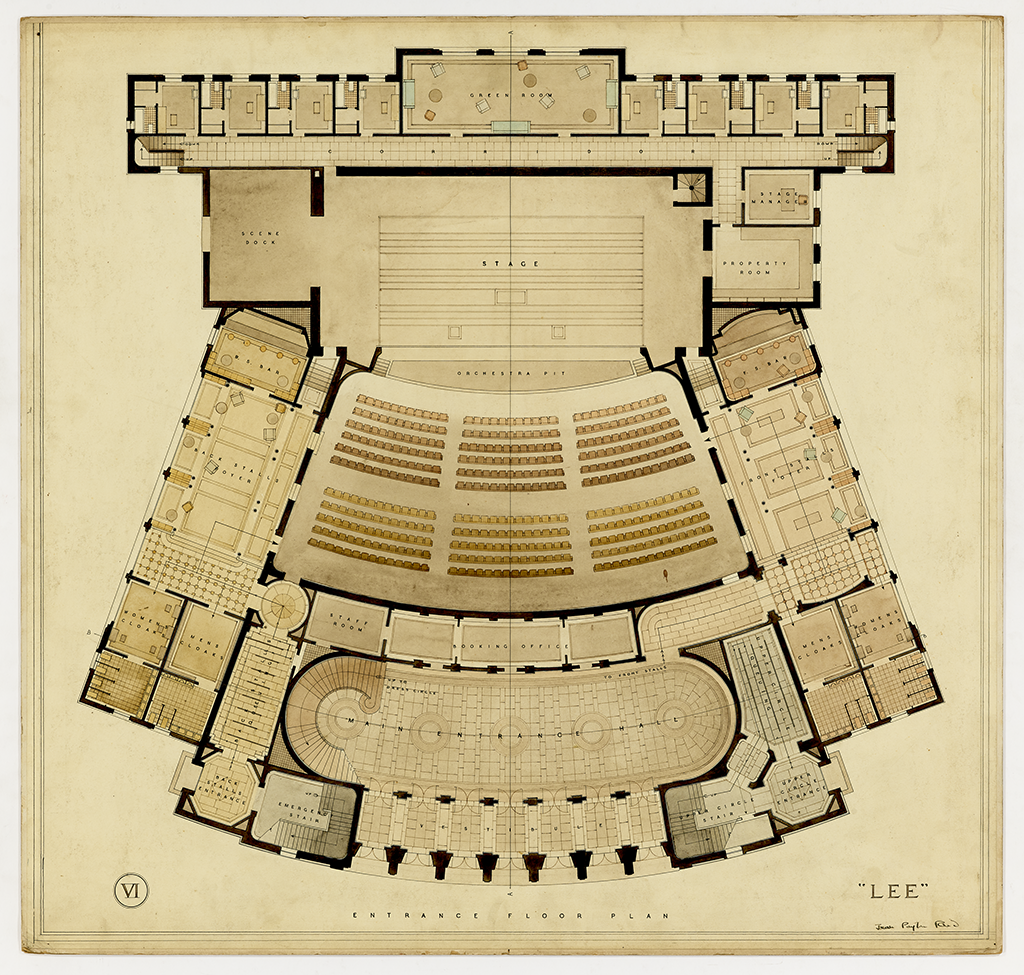 The four other competitors received 'Honourable Mentions'. One of Scotland's most renowned architects, Sir Basil Spence, entered the Studentship in 1930 and we also hold his drawings.
These accomplished drawings don't just showcase Jean's tremendous talent – they are also extremely valuable as archive material. That's because they were produced during the Interwar period in Scotland, right on the brink of the outbreak of World War II.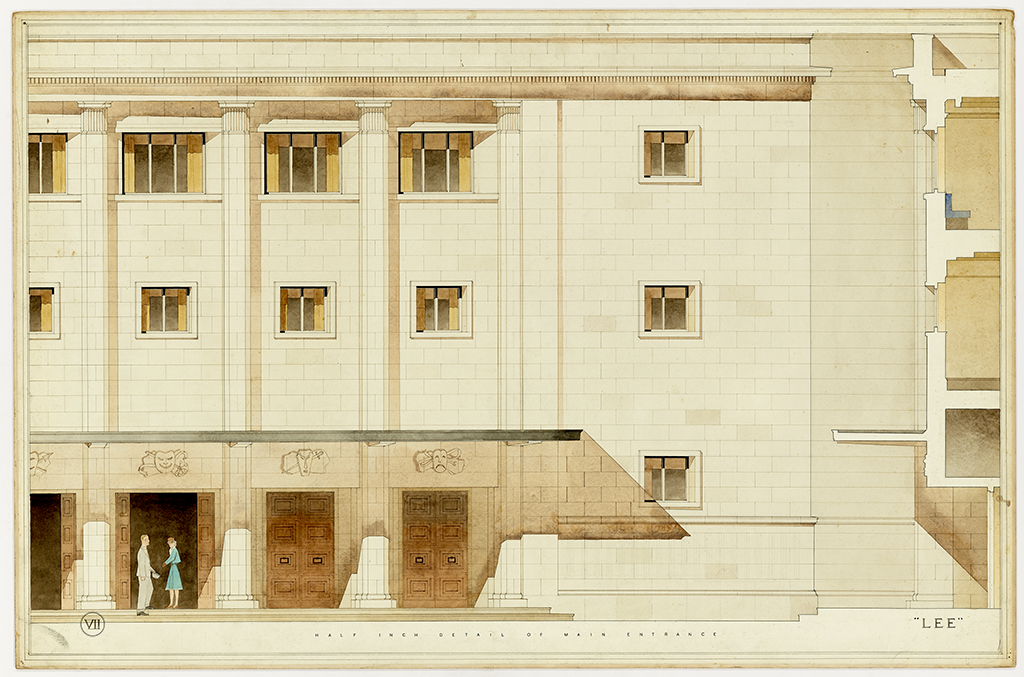 This time period, 1918-1939, is known for the development of Modernist architecture. Jean's design for a National Theatre is a great example of the ambition and innovation of the Modernist movement in Scotland.
Can you help us?
We would love to know more information about Jean Payton-Reid! Did you know Jean? Do you know if any her designs were ever built?
Researching this collection I discovered that the Scottish academic painter Robert Payton-Reid (1859-1945) painted a portrait of a young girl titled 'Jean' – could they have been related? It would be great to add to our knowledge of this fascinating woman. If you know anything about her please get in touch!
The Jean Payton-Reid collection was acquired by the former Royal Commission on the Ancient and Historical Monuments of Scotland in 1999 and 2000.
The drawings are now cared for in the National Record of the Historic Environment, accessible online through Canmore.
---
Share