History, at its heart, is all about stories. We tell stories about how people lived and where they travelled, stories about battles and sieges, stories about kings and queens, even stories about how the crown jewels ended up hidden in a toilet…
At Floris Books, we're passionate about bringing the stories of Scotland's history to life for young readers, so when Historic Environment Scotland told us they wanted to create a series of books for children to tell the stories of the castles and sites they look after, we jumped at the chance.
We're incredibly proud of the first two books we've created together: Edinburgh Castle for Kids and Little Explorers: Scottish Castles. Read on to find out how these fantastic books came to be!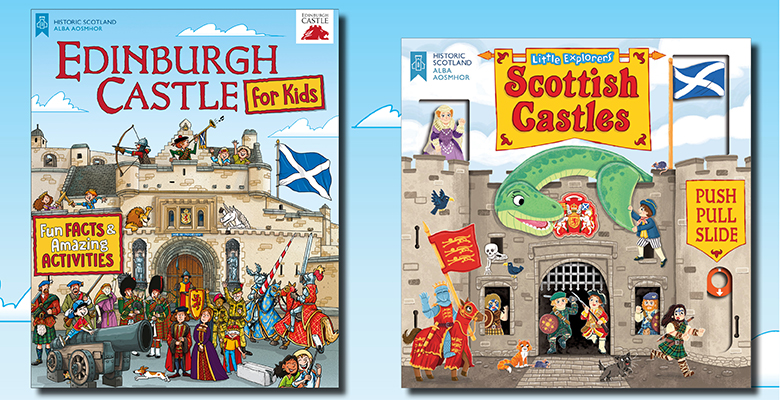 Concept and planning
Where do you start when you have the whole of Scottish history to inspire you?
The first step inevitably involved narrowing down our options! We finally decided on a bright, activity-packed guide to Edinburgh Castle along with a chunky moving-parts board book featuring lots of different castles.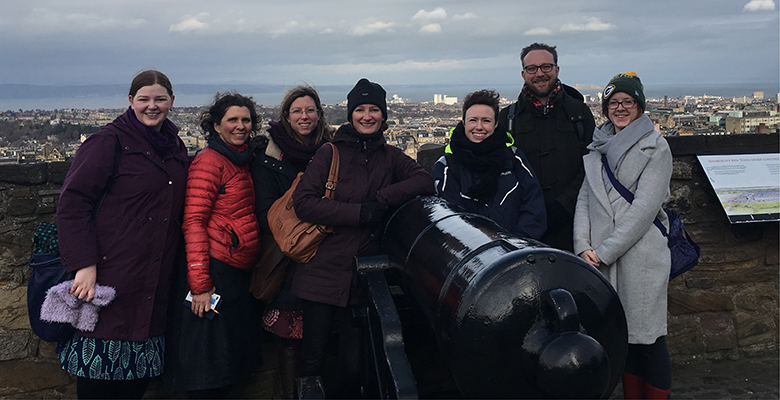 Once we had the concepts, it was time to start planning. After an inspirational research trip to Edinburgh Castle, the Floris team began pulling together sketches, diagrams and flatplans.
These helped us figure out how the moving parts in the board book could work, and what activities and facts would be most fun for kids.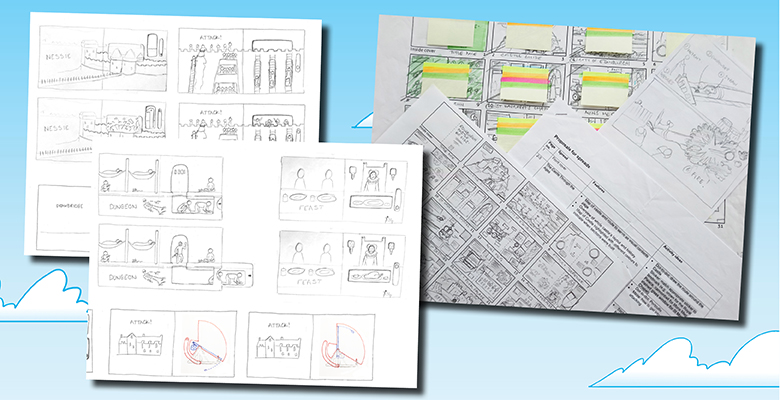 Illustrations
One of the most important parts of creating books for children is finding the right illustrator for the age range.
The illustrations in the Edinburgh Castle guide needed to work doubly hard to engage children who may not speak English.
The Floris design team looked at portfolios from countless illustrators before asking their top choices to provide a sample illustration.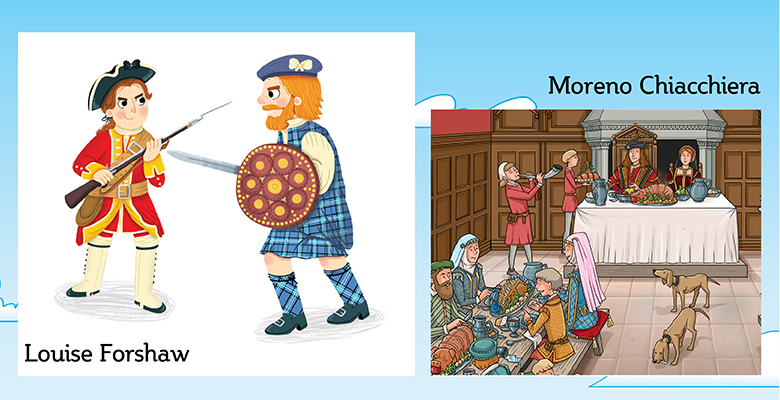 Louise Forshaw was chosen for her bold, characterful illustrations. They are perfect for board book age and simple enough to work with the moving parts.
Moreno Chiacchiera's jam-packed architectural detail and lively characters were perfect for the 6-10 age range of the activity guide.
With detailed briefs, Louise and Moreno got cracking with their rough illustrations.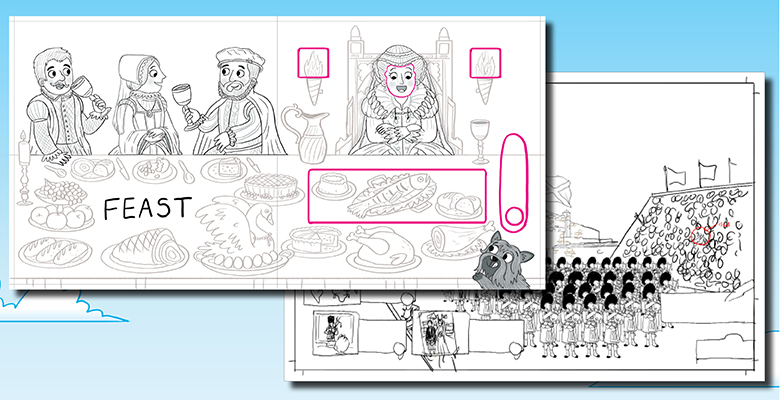 Ask the experts
All the pictures and facts in our books need to be as true to history as possible. Luckily, we had experts from the HES Cultural Resources Team on hand!
They were able to help us figure out everything from what shade of purple Mary, Queen of Scots' dress should be, to what would have been on the menu at a great feast, and how Urquhart Castle would have looked before its gatehouse was blown up!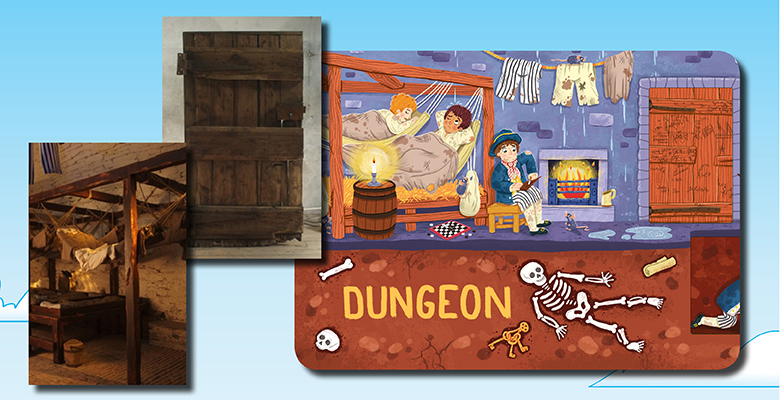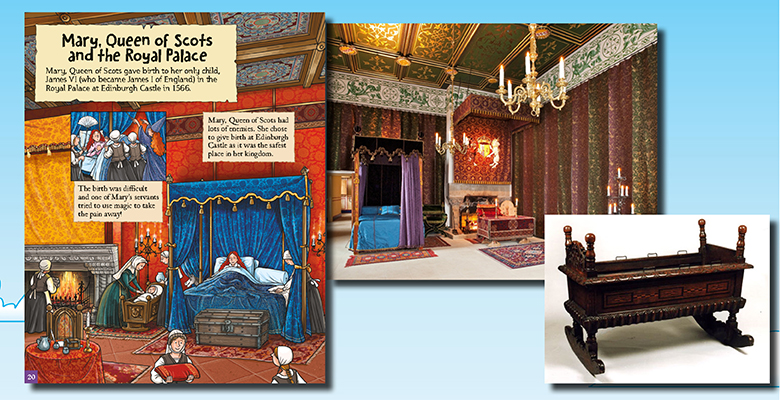 Launch at the Castle
We felt honoured to launch the first two books in the partnership at a special drinks reception in the Edinburgh Castle gatehouse. We were joined by members of the HES team, as well as industry leaders from the book trade to help us send the books off into the world!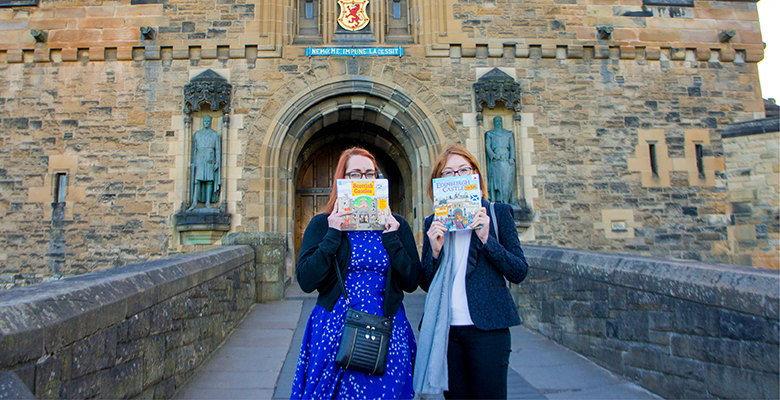 Let the Floris team know what you think of the books in the comments below or by tweeting @DiscoverKelpies.  
Little Explorers: Scottish Castles, and Edinburgh Castle for Kids are both available to purchase from the Historic Scotland online shop.
---
Share