Every summer, we celebrate the works of William Shakespeare as part of our Historic Scotland outdoor theatre programme. But did you know several of our sites have hosted characters that influenced his works?
Edinburgh Castle and Macbeth
When writing Macbeth, Shakespeare was deliberately appealing to the new King of England, James I – who was also James VI of Scotland.
King James was born at Edinburgh Castle and has many connections to our iconic sites throughout Scotland. For example, he was baptised at Stirling Castle and had the collapsed north range of Linlithgow Palace rebuilt.
He was descended from Malcolm Canmore III, king of Scots from 1058 to 1093 (and namesake of our digital database containing 320,000 records relating to Scotland's history). Malcolm appears as a character in the play: the son and heir of King Duncan, and Macbeth's rival for the crown.
The real Macbeth was a fairly just ruler, but Shakespeare depicts him as a corruptible man who eventually becomes a ruthless despot. It is the Canmore line that overthrows him in the end.
Double, double, toil and trouble
King James was very interested in witchcraft. Historian Tracey Borman has suggested this began in childhood, and was compounded by a dramatic sea voyage in which the royal ship was battered by violent storms. The king felt witches were to blame, and later attended trials in North Berwick and executions at Edinburgh Castle to address the problem of witchcraft.
Shakespeare used these events in the text of Macbeth. For instance, when the First Witch claims she set sail in a sieve, this is a nod to one of the charges against the North Berwick witches.
Stirling Castle and A Midsummer Night's Dream
Of course Shakespeare is known for writing comedy as well as tragedy. Did you know there is a running joke in A Midsummer's Night's Dream about a christening at Stirling Castle?
The play draws on a remarkable report written about the baptism celebrations for Prince Henry. This was published in London to reassure the populace that the man who was soon to inherit the English throne (James VI again!) was a sophisticated monarch with an heir already in place.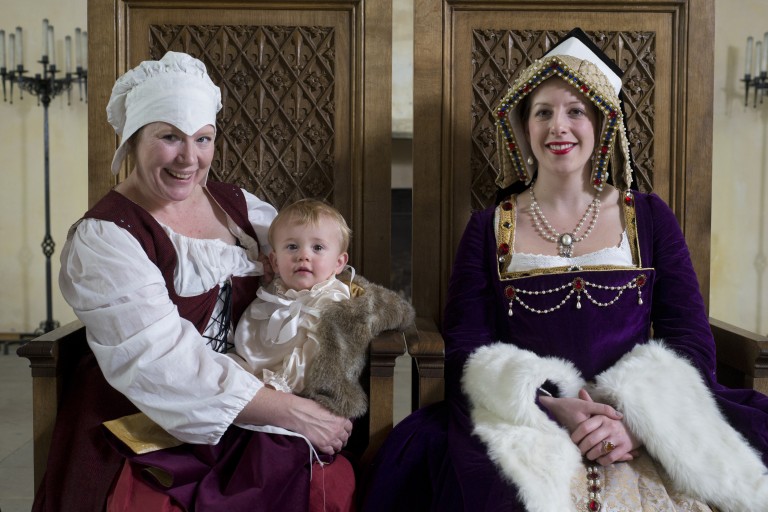 The account records the celebrations in detail – including elements of the event that were planned but not staged for various reasons. One of these was to have a lion pull a chariot into the Great Hall to serve a course of the banquet. This was not done, according to the account, because it was feared the lion would frighten the people.
A Midsummer Night's Dream got its first performance in a mansion before the royal court, so the line "Will not the ladies be afeard of the lion?" may well have been tailored a bit to its well-informed audience!
A Shakespearean summer in Scotland
This July we've got two great Shakespearean comedies lined up for you.
We start with the irreverent humour of The Comedy of Errors. This beautifully crafted farce is a favourite with Shakespeare fans and a great introduction to The Bard for those just starting to explore his work. Twins, mistaken identity, slapstick and wordplay make for a rib-tickling evening!
Brace yourself for delight, humour and a touch of magic as Folksy Theatre perform this play at Bothwell Castle and Duff House.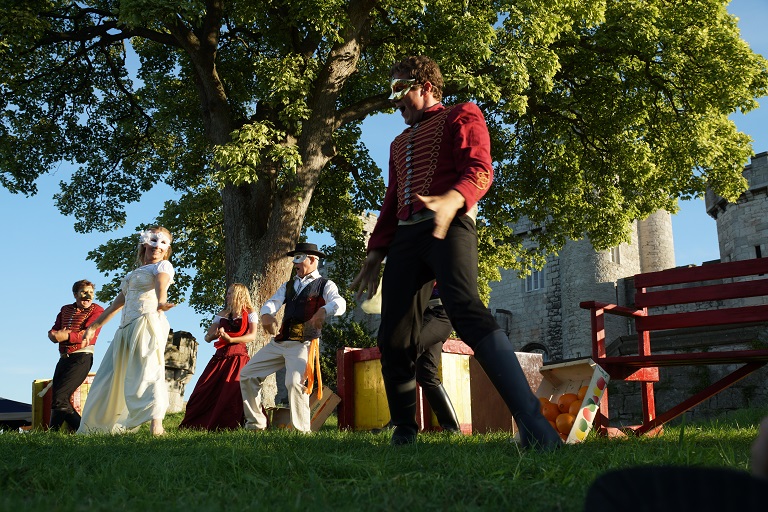 On 23 July, head to Elgin Cathedral for The Tempest. Performers Illyria will bring Shakespeare's final play to life in their slick, physical and imaginative style.
A magician marooned on an island with his daughter conjures up a storm to shipwreck his enemies on the shore of the island. Which is greater – his desire for revenge or his aptitude for forgiveness?
Buy tickets
---
Share