We all have a "geek" topic that we are mildly obsessed with; something we are happy to wax lyrical about at the slightest opportunity.
To mark Geek Pride Day (celebrated annually on May 25), we offered HES staff the opportunity to share their niche passions with the world in this special blog dedicated to all things obscure and "geeky."
Read on for fascinating insights into naval drinking habits, moth larvae, princely "swag" and, err, "toilet furniture."
A reputation 'down the pan'
When most people admit to having an interest in ceramics, they probably mean beautiful pottery, tableware or sculptures. But for Head of Industrial Heritage Miles Oglethorpe, the truth is rather different.
Miles' obsession with Scottish sanitary ware began in the 1980s while he was working for the Scottish Industrial Archaeology Survey. Scotland, he discovered, was a major producer of 'toilet furniture', some which was quite exotic.
"Who could have imagined that Fireclay works in Kilmarnock were dispatching thousands of bidets to France in 1902," he says.
"Or that by the 1930s, Shanks of Barrhead were exporting tens of thousands of 'Shanghai' squatting closets overseas, mostly to the Orient."
Even today, Miles cannot help himself when encountering older sanitary ware. He recalls the look of disbelief on the face of a B&B owner in Irvine when he identified a Shanks 'Remirol' water closet from 20 feet away.
One of Miles' greatest moments came when moving into a new flat:
"I was immensely proud to discover I was the owner of a Shanks 'Trevor' lavatory. I then spent years looking for a Shanks 'Sandra' to go with the Shanks 'Trevor', my ambition being to create the ultimate 'his & hers' wash basin arrangement in our bathroom. Sadly, it was never to be."
There are still lots of items that Miles is yet to see in the flesh (or should that be 'in the flush'). Don't hesitate to get in touch if you know of any real-life examples of the  'Maelstrom' WC made by J&M Craig of Kilmarnock.
Not-so-creepy Crawlies
Just in case water closets aren't niche enough for you, welcome to the world of museum pest management! We've all put a moth larvae in our freezer, right?
Collections Manager Lynsey Haworth has a reputation in the office of being a bit of a pest management geek. Her desk is usually surrounded by used pest traps, and she has created a children's bug trail based on insects found inside Leith's Trinity House.
Because several types of moth and beetle larvae enjoy feasting on organic historic objects, Lynsey's passion for creepy crawlies is vital to looking after the 32,000 artefacts in the HES collections.
Museums place traps in display and storage areas to catch nearby insects. The bugs are then identified to see if they are the type that like to nibble on our collections – such as this little guy:
This destructive webbing clothes moth larvae was found living under a chair cushion at Arnol Whitehouse. These critters love dark spaces, so it was almost the perfect hiding place until Lynsey came along!
Committed to the cause, Lynsey took it back to Edinburgh and popped it in her freezer! (Don't worry, this is standard, humane practice). It now forms part of a pest identification activity included in the Young Curator school activities.
The Wedding "Swag" of James IV
Properties Historian Morvern French, who has long been fascinated by the splendid array of objects associated with James IV, certainly wouldn't want moth larvae anywhere near her "geeky" interests.
James, who ruled Scotland from 1488 to 1513, was a 'Renaissance prince.' He accumulated luxury items to show off his wealth and power. This is particularly apparent at his 1503 marriage to English princess Margaret Tudor at Holyrood Abbey.
Many of the objects associated with the wedding were imported from the Low Countries, where the highest quality goods could be found.
They included tapestries depicting the histories of Hercules and of Troy. This allowed James to liken himself to heroes such as the Trojan warrior Hector.
The gold and silver tableware at the wedding were not for eating from. Instead they displayed the king's wealth and power.
Five chairs of estate were also imported. Covered in costly cloth of gold and velvet, they were decorated with ironwork, brasswork, fringes, ribbons, and leather. Together the metalware and the chairs cost the astronomical sum of £703 14s!
James (dressed in the most decadent outfit money could buy) gave Margaret a lavishly illuminated book of hours. It contained imagery associated with the royal couple, including their portraits.
All of this "swag" was a status symbols for James. It demonstrated the splendour of his court to his English guests at a time of fragile Anglo-Scottish peace.
Message in a bottle…
When he's not digging away in a trench, Archaeology Officer Kevin Grant likes to spend his time researching the British Navy during the late-18th and early-19th centuries.
Obviously, this includes making model boats and ships in bottles in the evenings!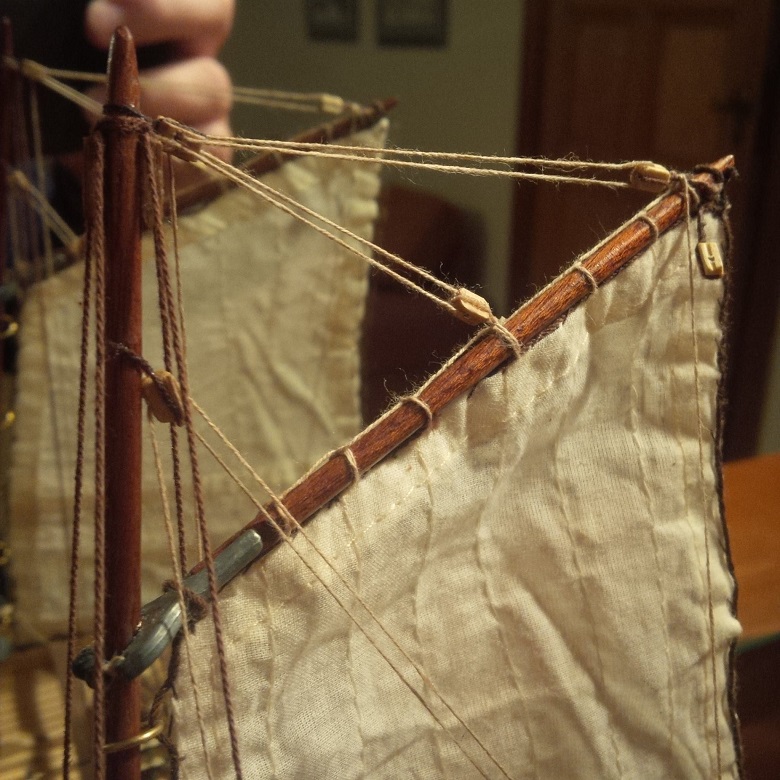 We asked Kevin to "geek out" with three of his favourite facts:
During the Napoleonic Wars, the diet of an able seaman was over 5000 calories a day. It included eights pints of beer, a pint of wine, or half a pint of spirits depending on what was available.

Only around 5% of naval casualties in the period were caused by warfare. The rest were all disease, shipwrecks, and accidents (perhaps unsurprising given fun fact No. 1).

Picking wood glue off your fingers is strangely satisfying!"
Sadly, Kevin didn't let us in on the secret of how he gets the ship into the bottle…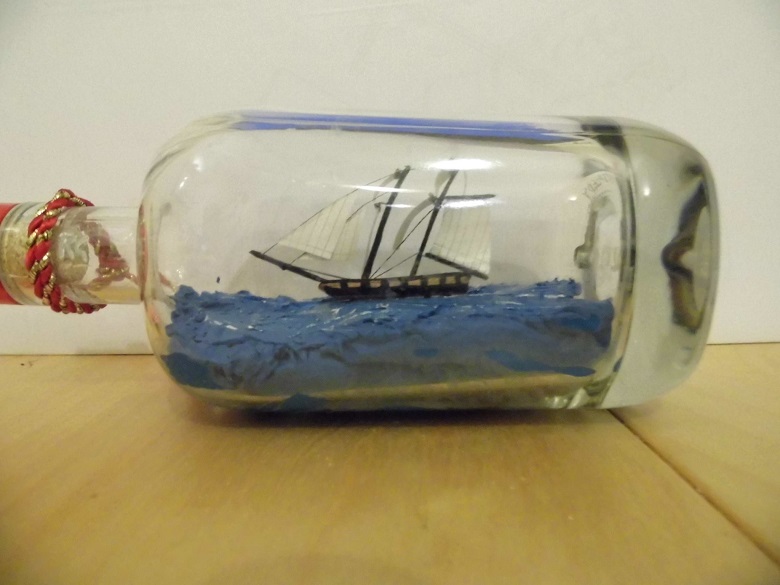 Can you out-geek our experts?
Do you have an interest or hobby that's even more obscure than our experts? Or do you know the whereabouts of that elusive 'Maelstrom' WC?
Let us know by joining the Geek Pride Day chat on our Twitter channel!
---
Share