The Rock of Ages returns to Dumbarton Castle for the 5th consecutive year on Saturday 8 and Sunday 9 June.
Join us in the shadow of the rock as we travel through time, recreating the rich history of Scotland's west coast from the Roman Age all the way through to the Second World War.
This action packed event is the only multi-period event of its kind in our calendar. You can arrive in the morning and travel through 2000 years of history before the end of the day!
Ready to rock? Read on for a glimpse of what you can discover at this action-packed event…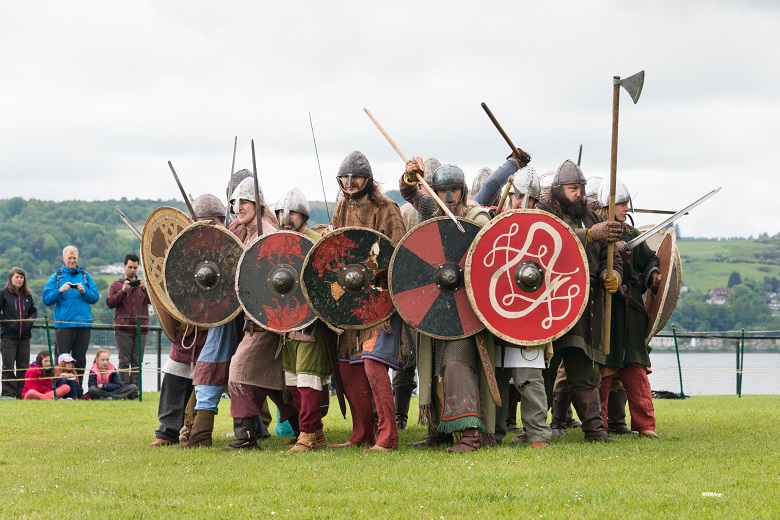 Come on feel the noise
This year, Vikings will take centre stage. We'll be celebrating Norse heritage in Scotland and revealing how their influence continues today.
Feel the rumble of the Vikings invading, and watch in awe as fearless warriors meet in thrilling clashes in the arena. Visit the Vikings in their camp to discover more about how they lived. See what they ate and learn how they made their weapons and clothes.
Get hands on and have a go at striking a Viking coin, make some flour and try on Viking helmets.
And don't miss your chance to meet Johnny McGuiness, who plays King Sigurd in CBeebies show Gudrun the Viking Princess.
We Built This City
Watch as the Romans march on Dumbarton Castle and learn all about how their empire stretched to this area of Scotland. Hear tales from the soldiers, see the drills they used and view Roman artefacts.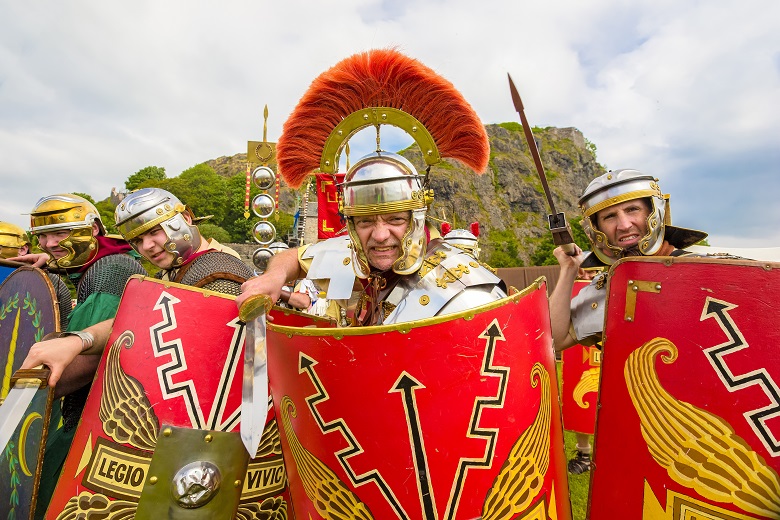 Hit me with your best shot
Don't miss the medieval camp! Get hands on as you meet the medieval warriors and discover more about the professions that would have been held at the time. Have a go at armoury, heraldry and calligraphy.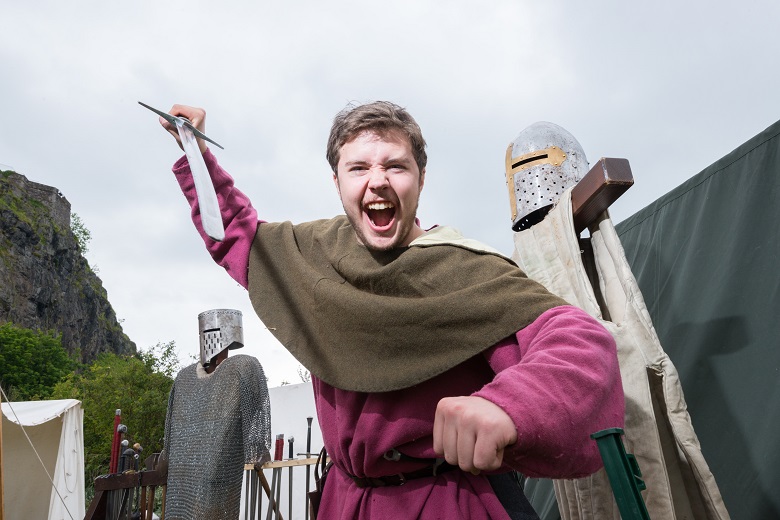 The Final Countdown
The final countdown to this exciting event is now on! There's less than 2 weeks to go, so now is the time to plan your weekend.
As well as seeing our warriors, you can explore vehicles from World War II, or meet iconic figures from the past. Suffragettes, falconers, Mary Queen of Scots and Robert the Bruce will all be in attendance!
Head to the castle on Saturday 8 and Sunday 9 June from 12pm to 4pm and don't miss any of the action. Historic days await!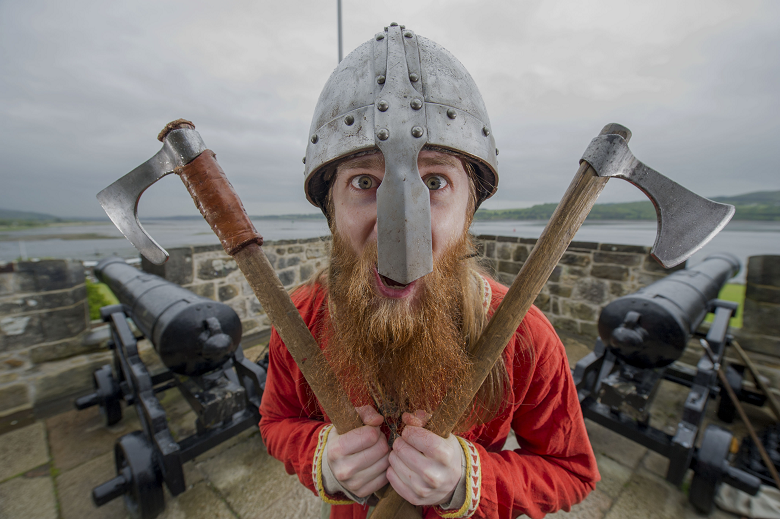 ---
Share