If you've ever taken a tour of Fort George, it's likely that you've also visited the Highlanders' Museum. Spread over the three floors of the former Lieutenant Governor's House, it is home to Scotland's second largest collection of military artefacts.
The objects we care for tell the rich and diverse history of five of Scotland's regiments. Through their stories you can follow in the footsteps of the Highland soldier from just after the Battle of Culloden until the present day.
At the Highlanders' Museum we hold objects and archives relating to:
The Seaforth Highlanders
The Queen's Own Cameron Highlanders
The Queen's Own Highlanders
The Highlanders
4th Battalion The Royal Regiment of Scotland (4 SCOTS).
Whether it's a letter to a loved one, a jacket worn to battle or a set of bagpipes, each of these objects has a story to tell and helps to keep the memory of their original owners alive.
The Armistice of 11 November 1918 marked the end of the First World War. Millions of soldiers and civilians had lost their lives. We would like to highlight the stories of 7 soldiers from our associated regiments who showed extreme bravery during the First World War, and as a result were recipients of the Victoria Cross.
The Victoria Cross
The Victoria Cross was formally introduced by Queen Victoria on 29 January 1856.
It thanks soldiers and sailors of all ranks:
for most conspicuous bravery or some daring preeminent act of valour or self-sacrifice or extreme devotion to duty in the presence of the enemy".
It is the highest military decoration that can be given to a British or Commonwealth soldier in the Armed Forces.
Private Ross Tollerton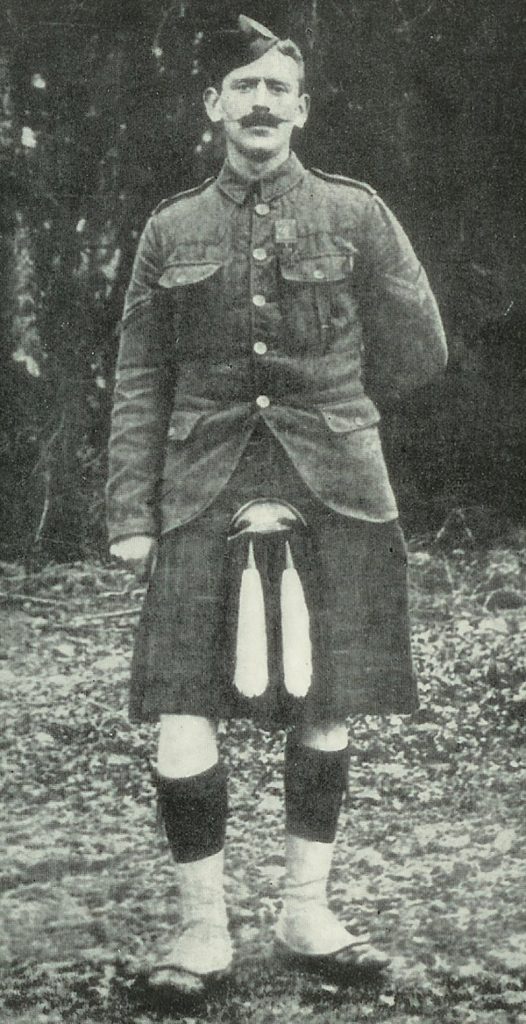 Ross Tollerton was born on 6 May 1890 at Hurlford in Ayrshire. On 24 October 1905 Ross enlisted in the Queen's Own Cameron Highlanders, and went on to serve with the Queen's Own Cameron Highlanders in Ireland, South Africa, Hong Kong, China, and India, before transferring to the Regular Army Reserve in 1912.
In 1914, he was recalled from the Reserve and served during World War One with 1st Queen's Own Cameron Highlanders in the British Expeditionary Force. On the 14 September 1914 he was awarded a Victoria Cross for his actions at the Battle of the Aisne, where he was wounded twice.
He carried a wounded officer under heavy fire, as far as he was able, into a place of greater safety; then, although himself wounded in the head and hand, he struggled back to the firing line, where he remained until his battalion retired, when he returned to the wounded officer, and lay beside him for three days until they were both rescued". (London Gazette 19th April 1915)
Lieutenant Colonel Angus Falconer Douglas-Hamilton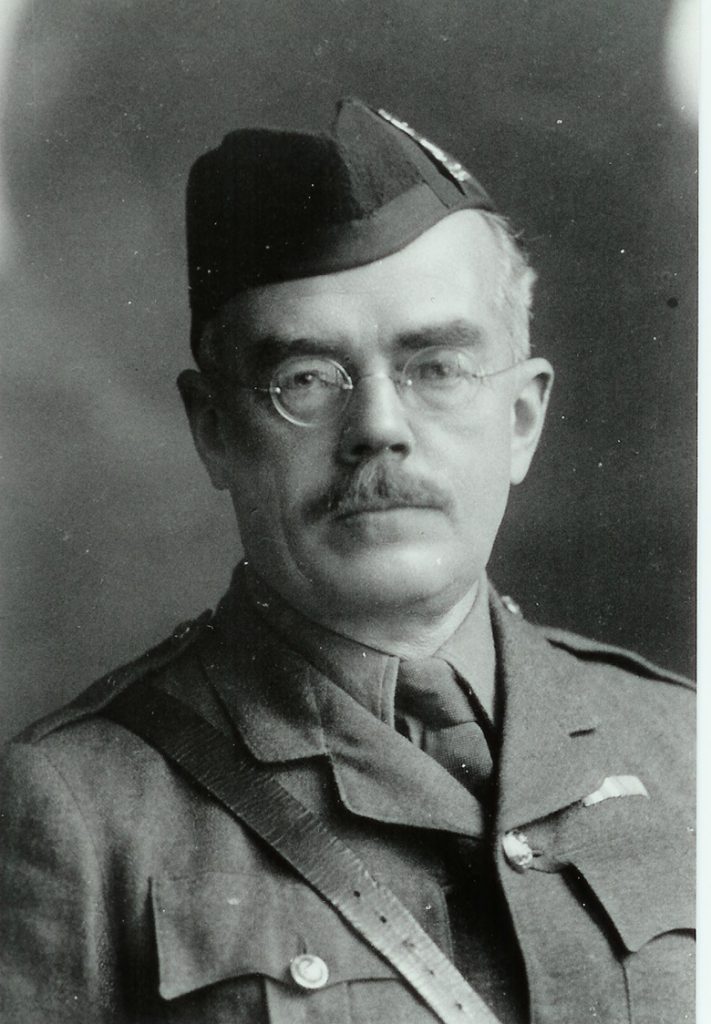 Angus Falconer Douglas-Hamilton was born in Brighton on 20th August 1863. He was the younger son of Major General Octavius Douglas-Hamilton and his wife Katherine MacLeod.
On 26th September 1915 Angus was Killed in Action at the Battle of Loos. He was posthumously awarded a Victoria Cross for his action there, commanding the 6th Battalion Cameron Highlanders.
On the 26th, when the battalions on his right and left had retired, he rallied his own battalion again and again and led his men forward four times. The last time he led all that remained, consisting of about fifty men, in a most gallant manner and was killed at their head. It was mainly due to his bravery, untiring energy and inspiring leadership that the line at this point was enabled to check the enemy's advance." (London Gazette 18th November 1915)
Corporal James Dalgleish Pollock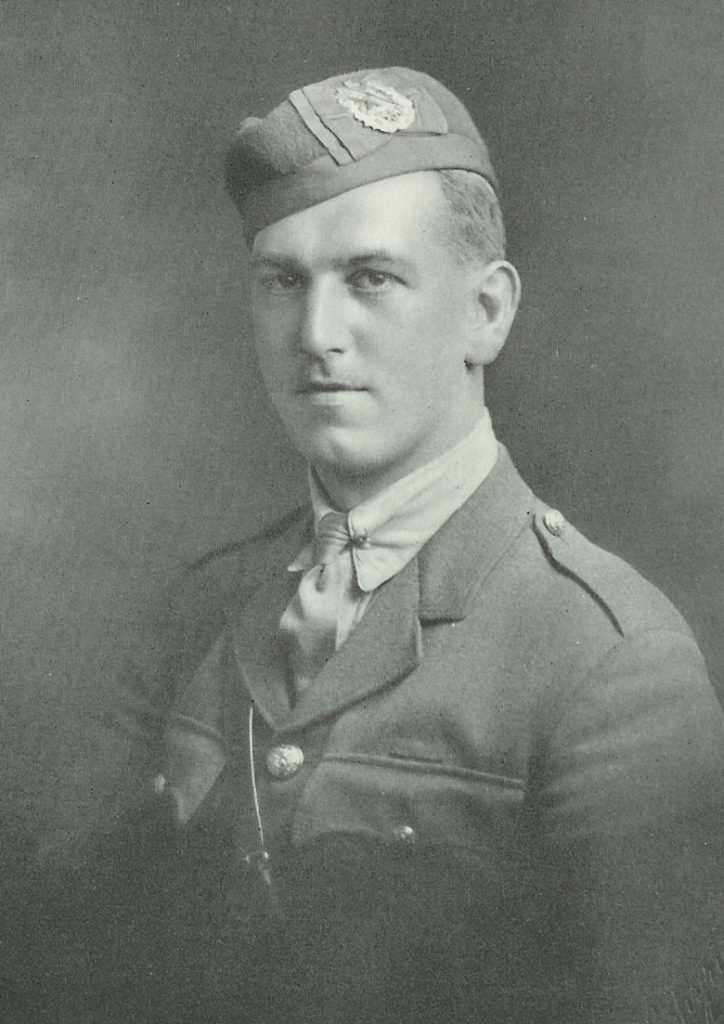 James Dalgleish Pollock was born on 3 June 1890 in Tillicoutry, Clackmannanshire to Mr and Mrs Hugh Pollock. James enlisted in The Queen's Own Cameron Highlanders at Glasgow on 5 September 1914. Initially, James served in France with the 5th Camerons, where he was awarded a Victoria Cross in 1915 for his actions at the Battle of Loos.
Corporal Pollock, after obtaining permission, got out of the trench alone, walked along the top edge with the utmost coolness and disregard of danger, and compelled the enemy's bombers to retire by bombing them from above. He was under heavy machine gun fire the whole time, but continued to hold up the progress of the Germans for an hour, when he was at length wounded". (London Gazette 18th November 1915)
Lieutenant Donald Mackintosh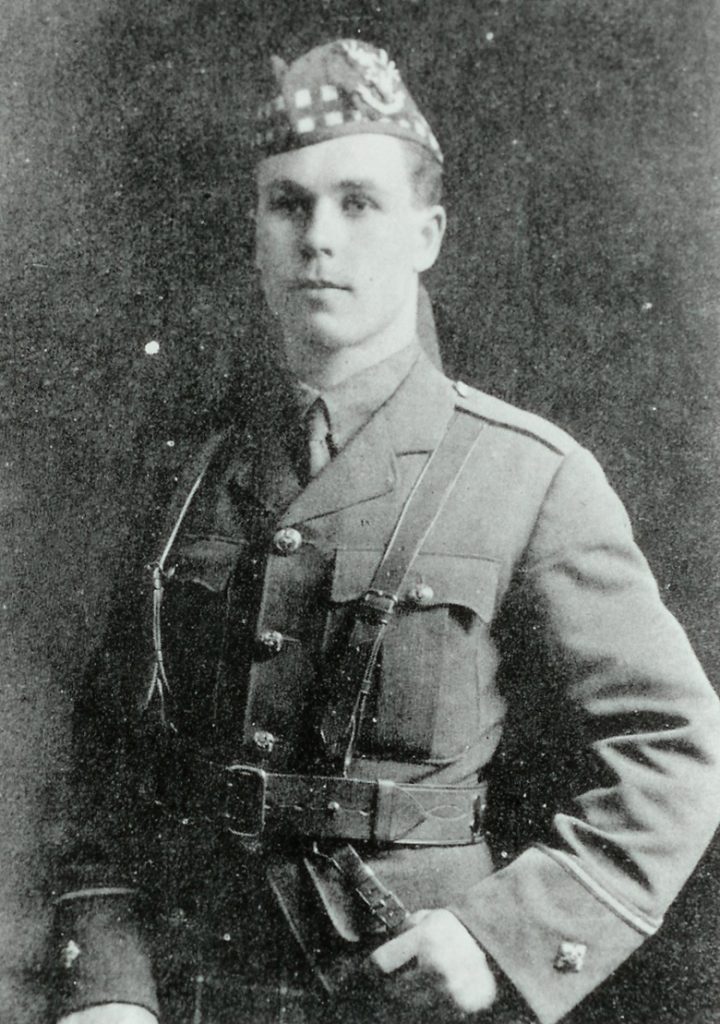 Donald Mackintosh was born on 7 February 1896 in Glasgow to Colonel Donald J Mackintosh, Superintendent of Glasgow Western Infirmary, and his wife.
Upon the outbreak of World War One, Donald enlisted in the Royal Army Medical Corp where he was posted to the 3rd Scottish General Hospital. He formally enlisted as a 2nd Lieutenant in the 2nd Battalion Seaforth Highlanders on 20 February 1915 and went on to serve with the same battalion in France. On the 2 February, he was promoted to the rank of Lieutenant and was posthumously awarded the Victoria Cross at Fampoux, East of Arras, where he was killed in action on 11th April 1917.
During the initial advance he was shot through the right leg, but though crippled, he continued to lead his men and captured an enemy trench. In the captured trench, Lieutenant Mackintosh collected men of another company who had lost their leader and drove back a counter-attack. He was again wounded and although unable to stand he continued nevertheless to control the situation. With only fifteen men he ordered his party to be ready to advance to the final objective and with great difficulty got out of the trench and encouraged his men to advance. He was again wounded and fell. The gallantry and devotion to duty of this officer was beyond all praise." (London Gazette 8th June 1917)
Sergeant Alexander Edwards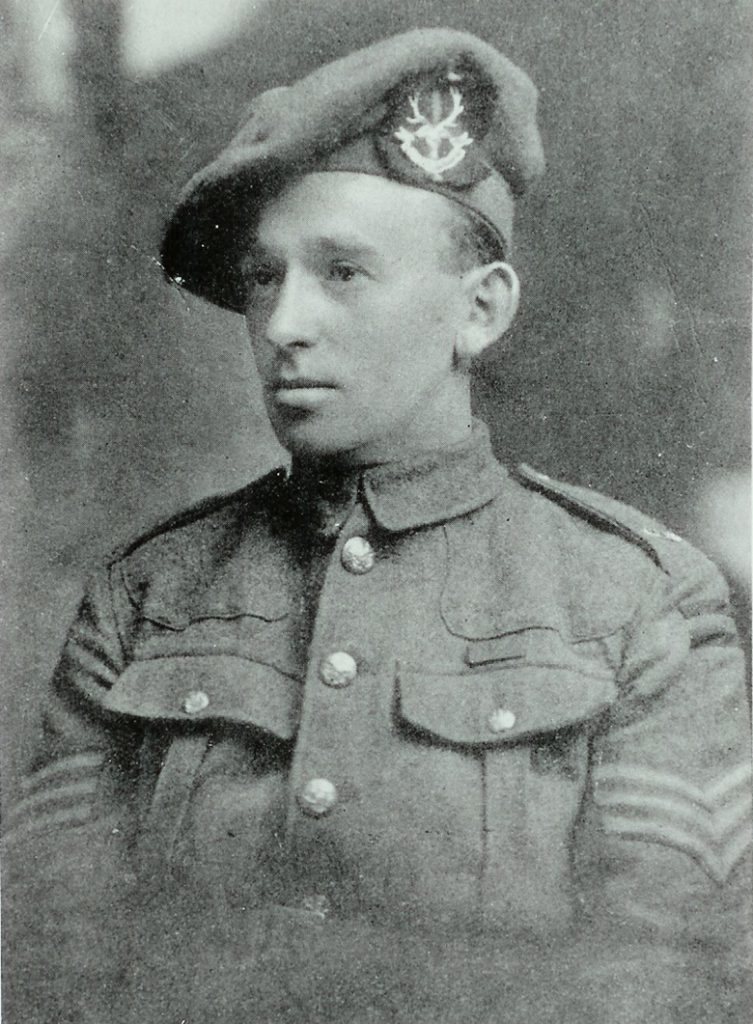 Alexander Edwards was born on 4 November 1885 in Lossiemouth, Morayshire, to Alexander and Jessie Edwards. Before enlisting with the 6th Battalion, Seaforth Highlanders on 1 September 1914, Alexander was a Caddy at Lossiemouth Golf Club.
Alexander served in France soon after his enlistment and training. Alexander was awarded a Victoria Cross for his actions at the Battle of Ypres on 31 July/1 August 1917, where he was wounded three times. He was Killed in Action at Arras, France on 24 March 1918.
Sergeant Edwards, regardless of his wound, led his men on till the objective was captured. He subsequently showed great skill in consolidating his position and very great daring in personal reconnaissance, Although twice wounded on the following day, this very gallant Non-commissioned Officer maintained throughout a complete disregard for personal safety, and his high example of coolness and determination engendered a fine fighting spirit among his men." (London Gazette 14th September 1917)
Lance Corporal Robert Macbeath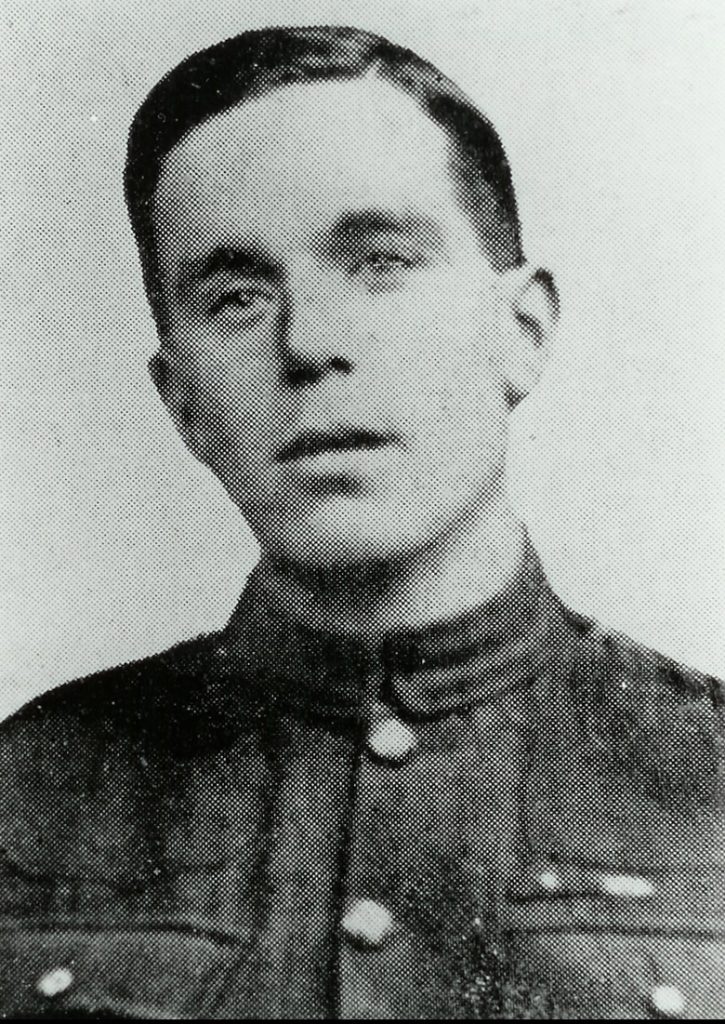 Robert McBeath was born on 22 December 1898 at Kinlochbervie and educated at Inshegan School. Robert enlisted in the 5th Battalion, Seaforth Highlanders Territorial Force on 14 August 1914, which he served with in France and Belgium until 1919. He was promoted to Lance Corporal on 24 July 1917 and awarded a Victoria Cross for Gallantry at Cambrai on 20 November 1917.
Lance Corporal McBeath, regardless of all danger, rushed in after them, shot an enemy who opposed him on the steps, and drove the remainder of the garrison out of the dug-out, capturing 3 officers and 30 men. There were in all five machine guns mounted round the dug-out and, by putting them out of action, he cleared the way for the advance of both units. The conduct of Lance Corporal McBeath throughout three days of severe fighting was beyond all praise." (London Gazette 11th January 1918)
Corporal Sidney Ware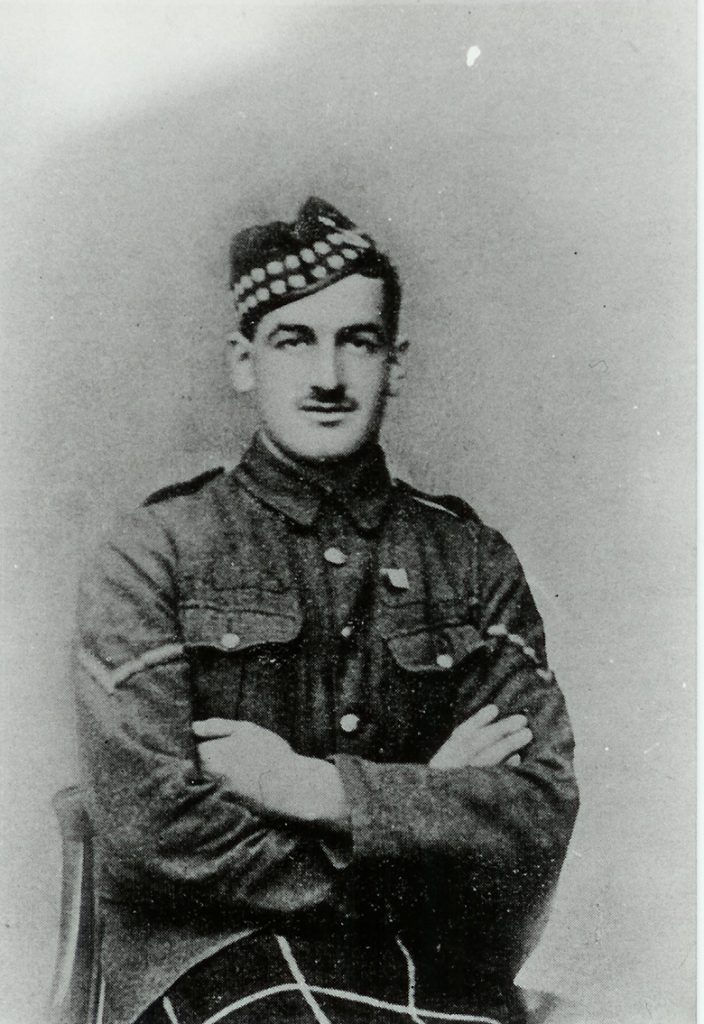 Sidney William Ware was born on 11 November 1892 in Whatcombe, Dorset. He enlisted with the Seaforth Highlanders on 29 November 1911. By October 1914 he was serving in France with 1st Seaforth, in 7th Indian (Meerut) Division. After being wounded on 11 November 1914, Sidney re-joined the 1st Battalion Seaforth Highlanders and was serving in Mesopotamia a year later, when he was wounded again. On 6 April 1916, Sidney was awarded the Victoria Cross for bravery at Sanniyat, Iraq. However, 4 days later he was severely wounded and evacuated to Rawalpindi Hospital, near Basra, where he died on 16 April 1916.
An order was given to withdraw to the cover of a communication trench. Corporal Ware, whose cool gallantry had been very marked during the advance, was one of the few men remaining unwounded. He picked up a wounded man and carried him some 200 yards to cover and then returned for others, moving to and fro under very heavy fire for more than two hours, until he had brought in all his wounded and was completely exhausted." (London Gazette 29th September 1916)
Visiting the Highlanders' Museum
Entry to the Highlanders' Museum is free as part of the Fort George admission.
You can find the museum on Facebook and follow them on Twitter.
About the author: Miranda Strachan is the Graduate Digitisation Coordinator at the Highlanders' Museum, Fort George. She is currently working on the Museum's digitisation project and enjoys sharing the stories it uncovers.
All images © The Highlanders' Museum.
---
Share