A Christmas Carol by Charles Dickens was first published 176 years ago. It remains one of the most widely read books about the festive period.
Many of the traditions featured within its pages, such as roasting turkeys, decorating trees and singing carols are still at the heart of a modern-day Christmas. But how has the ideal of the Victorian family Christmas endured for almost two centuries?
Step back with us into the 1800s and find out how the Victorians transformed Christmas…
At the Table: Roast Turkey and Crackers
In A Christmas Carol, the poverty-stricken Cratchit family see their Christmas significantly upgraded by the unforeseen arrival of a rather large turkey. It is "twice the size of Tiny Tim", the youngest Cratchit child.
Although at first only available to more affluent members of society, the turkey became the centrepiece of a Victorian Christmas dinner. It replaced other roasted meats, such as the small goose the Cratchits would have otherwise eaten.
Another staple of a festive dinner table – the Christmas cracker – was a Victorian invention. It was first sold by a creative confectioner in 1848. He came up with a unique way of selling his goods by placing sweets into the crackers. The sweets would be replaced by small gifts – and those terrible jokes!
Gather round the table and indulge in Christmas favourites at our Christmas Lunches at Stirling and Edinburgh Castles this December. Alternatively, enjoy selected afternoon delights during our festive Afternoon Teas at Edinburgh Castle.
Deck the Halls: Cards, Gifts and Trees
The Victorian era saw a rise in commodity culture. Much like today, this peaked during the festive period with presents, trees and greeting cards flying off the shelves.
The Christmas card was invented in 1843 by Sir Henry Cole, the first director of the Victoria and Albert Museum. When postage became affordable to the public later in the century, the trend of sending season's greetings was firmly established.
It was around the same time that British households also took to the Christmas tree, a tradition first introduced by the German immigrant community. Queen Victoria's husband, Prince Albert, who had grown up in Germany, popularised the tradition. Wealthier middle-class families decorated their own trees to emulate the fashionable royals.
Small gifts such as nuts and sweets would adorn the trees. Later, as the age of industrialisation brought both mass production and prosperity to some, they were replaced by larger presents.
Gift giving had previously occurred on New Year's Eve. This tradition was retained for much longer in Scotland, where Christmas did not become a holiday until long after Victoria's reign.
Looking for that perfect Christmas present?  We are holding our Christmas Shopping Fayre at Stirling Castle where you can find unique products from local independent businesses.
We also have a fantastic range of Christmas products in our dedicated Clan and Christmas Shop on the Stirling Castle esplanade. There's a range of festive products in our gift shops at Edinburgh Castle as well as at the Historic Scotland online shop.
Festive Entertainment: Carolling and Pantomimes
After the excitement of Christmas dinner and unwrapping presents, it was common for the family to gather around the piano or organ and chime into some carols.
Carolling derives from an old English custom of travelling from house to house and receiving food in return for a song. It was the Victorians who turned singing carols into a long lasting Christmas tradition.
Many of our favourite Christmas tunes date from the Victorian period, including Silent Night, Jingle Bells and The First Noël.
Theatre performances also became an established part of Christmas. The Victorians established the pantomime as we know and love it today. The Theatre Act of 1843 removed a number of restrictions, meaning more imagination, creativity, audience participation and silliness could be brought to the stage.
By the end of the century, extravagant and visually stunning productions would last up to five hours in the largest London theatres. Pantomimes would traditionally open on Boxing Day, establishing them as a Christmas custom.
Get in the spirit!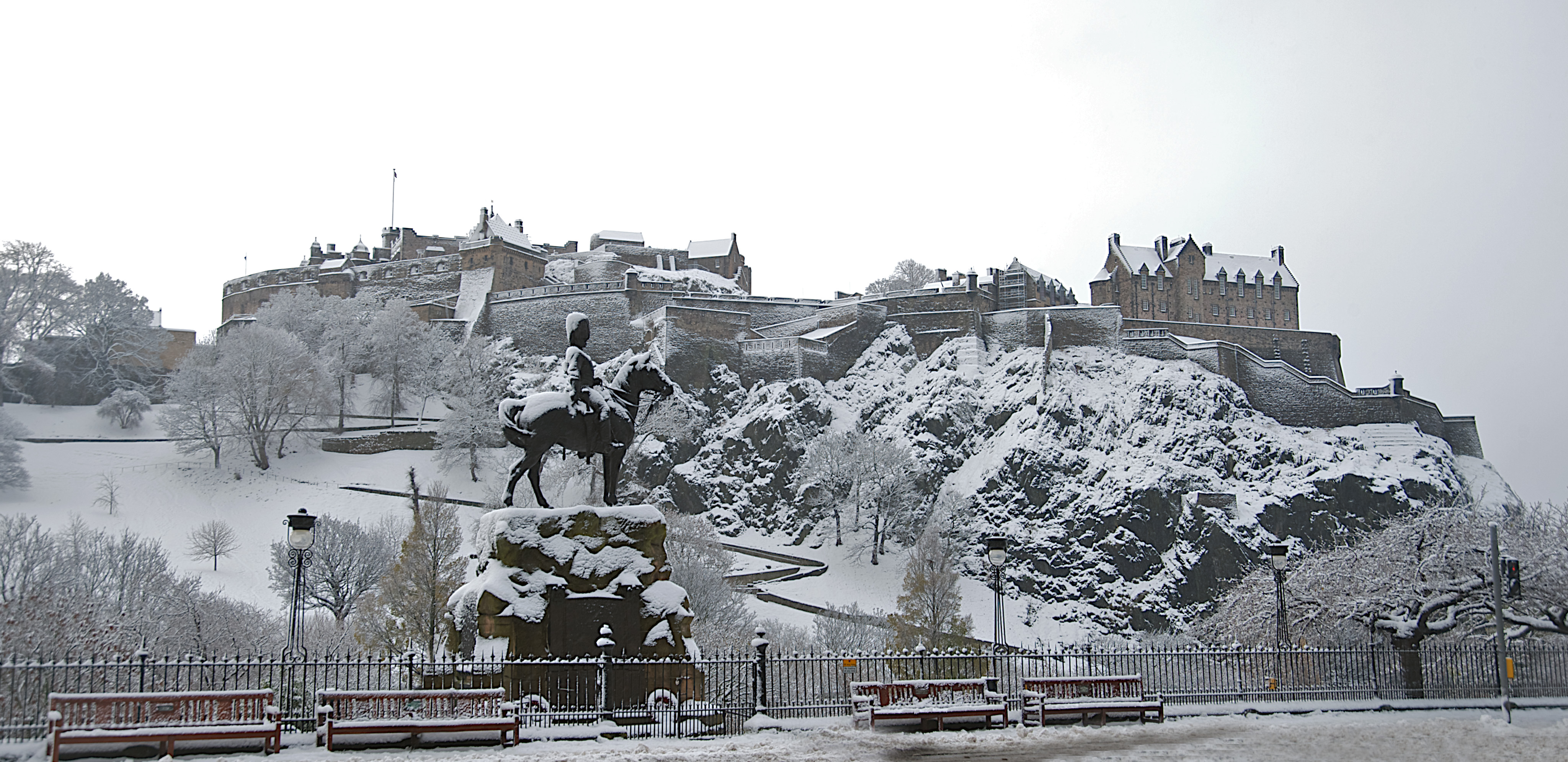 There's no shortage of festive entertainment at Stirling Castle and Edinburgh Castle this Christmas!
On 15 December, you can join in with Carols at the Castle in Stirling Castle's iconic Great Hall. From 20 December, Stirling will also host Ebeneezer Scrooge and his ghostly visitors with live theatre performances of A Christmas Carol.
Want to fully absorb the Dickensian spirit? There's Traditions and Tales of Christmas at Edinburgh Castle between 19 and 21 December.
Fancy journeying a bit further back in time? Drop by A Very Mary Christmas at Edinburgh Castle to hear about how Mary Queen of Scots celebrated Christmas.
---
Share