We are a dedicated bunch in the Designations Team at Historic Environment Scotland. Every year we use our expertise to look at historic (and pre-historic) sites across the country, awarding recognition and protection to everything from walled gardens to underwater archaeology.
2019 has been a great year for designations. Some of the places and things that we have been asked to look at might surprise you. Travel, entertainment and homes both large and small make an appearance.
Here's 12 of this year's highlights.
Made of Stone: Tormore Quarry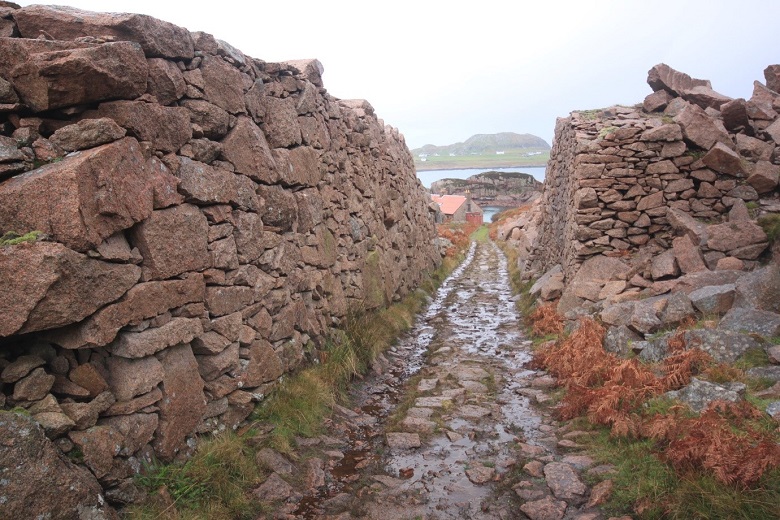 People have lived in Scotland for over 12,000 years and one thing has been consistent; stone. Whether to build homes and monuments, or to make tools, it's been an important part of our history.
Therefore, we were delighted to recognise the importance of Tormore Quarry on the Isle of Mull.
This granite quarry retains its former blacksmith's workshop and crane and has provided stone for places such as Glasgow University, Westminster Bridge and the Albert Memorial in Kensington Gardens.
Guiding Stars: the Leading Lights of Aberdeen
Because our team are often journeying around Scotland by land and sea, we appreciate a site that has travellers' safety in mind.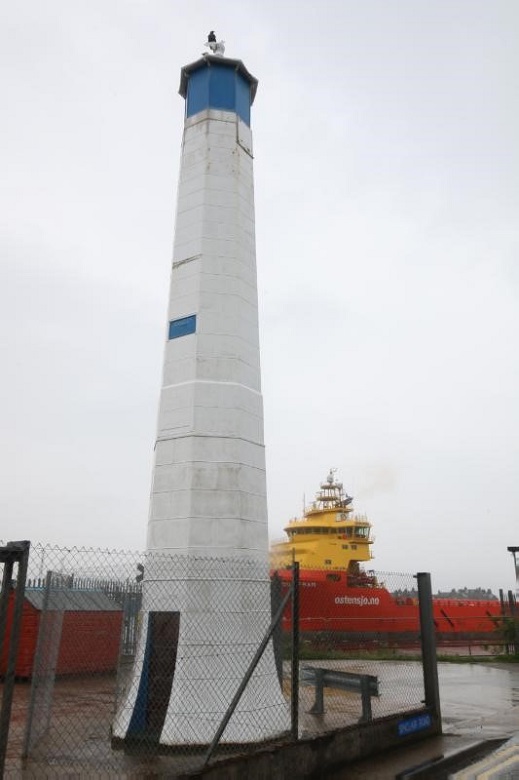 We visited the 19th century Leading Lights at Aberdeen Harbour, a pair of cast iron pillars with, you guessed it, a light on top. They were originally fuelled by oil from Sperm Whales.
First operational on 10th May 1842, the lights were an innovation which helped to guide ships into the harbour safe and sound.
Behind the Wheel: Kylesku Bridge and Castle Terrace Car Park
Two more transport related designations were the elegant Drochaid a' Chaolais Chumhaing, An Caolas Cumhang / Kylesku Bridgein the Highlands and, believe it or not, the Castle Terrace Car Park in Edinburgh.
The Kylesku Bridge was opened by Her Majesty, the Queen in 1984. It now forms part of the popular North Coast 500 route.
As car ownership grew in the 1950s, Castle Terrace car park was both innovative and sensitively designed. It was Scotland's first modern multi-storey car park. It may be a surprise to find that we listed such a functional building, but car parks are important parts of the urban landscape.
The 'Dream Palace': Regal Cinema
At this time of year everyone loves a movie and we all have our own festive favourite, but do you remember the building you first saw it in?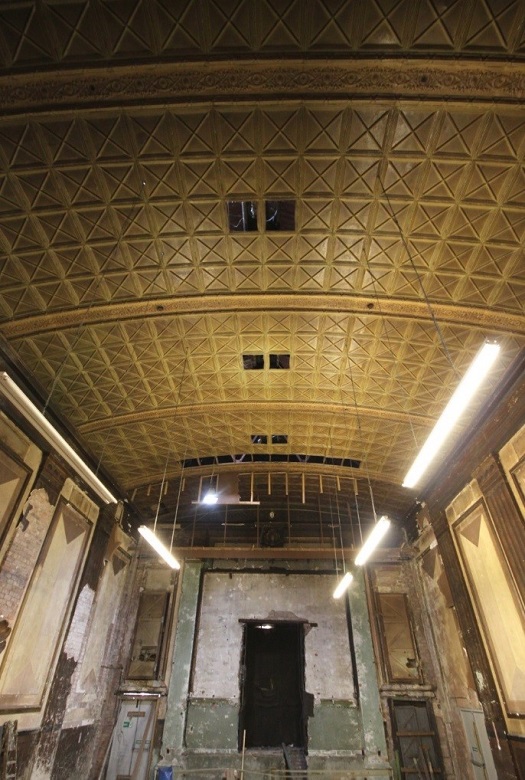 The Regal Cinema, Auchterarder is one of very few small-town cinemas to survive. We love it because it's a reminder of the heyday of the cinema, dating from 1926. It opened with the Charlie Chaplin classic The Gold Rush.
The Regal is now closed, but not forgotten, and its importance is certainly not unrecognised.
Days of War: Bogton Loch Dreghorn Woods and Lady Haigh Poppy Factory
From film history, we turn our attention to some sombre but equally important sites.
The remains of Bogton Loch airfield date from the latter part of the First World War. Though short-lived, the site was integral to the war effort.
The airfield is now returning to nature, but the outlines of hangars and workshops can still be made out. They serve as a powerful reminder of one of the defining events of the 2oth century.
We also looked at another forgotten wartime site, training trenches at Dreghorn Woods in Edinburgh. It is rare for trenches like these, including protective dugouts, to survive. Now tree covered and peaceful, it's easy to forget they were used in preparation for facing the horrors of war.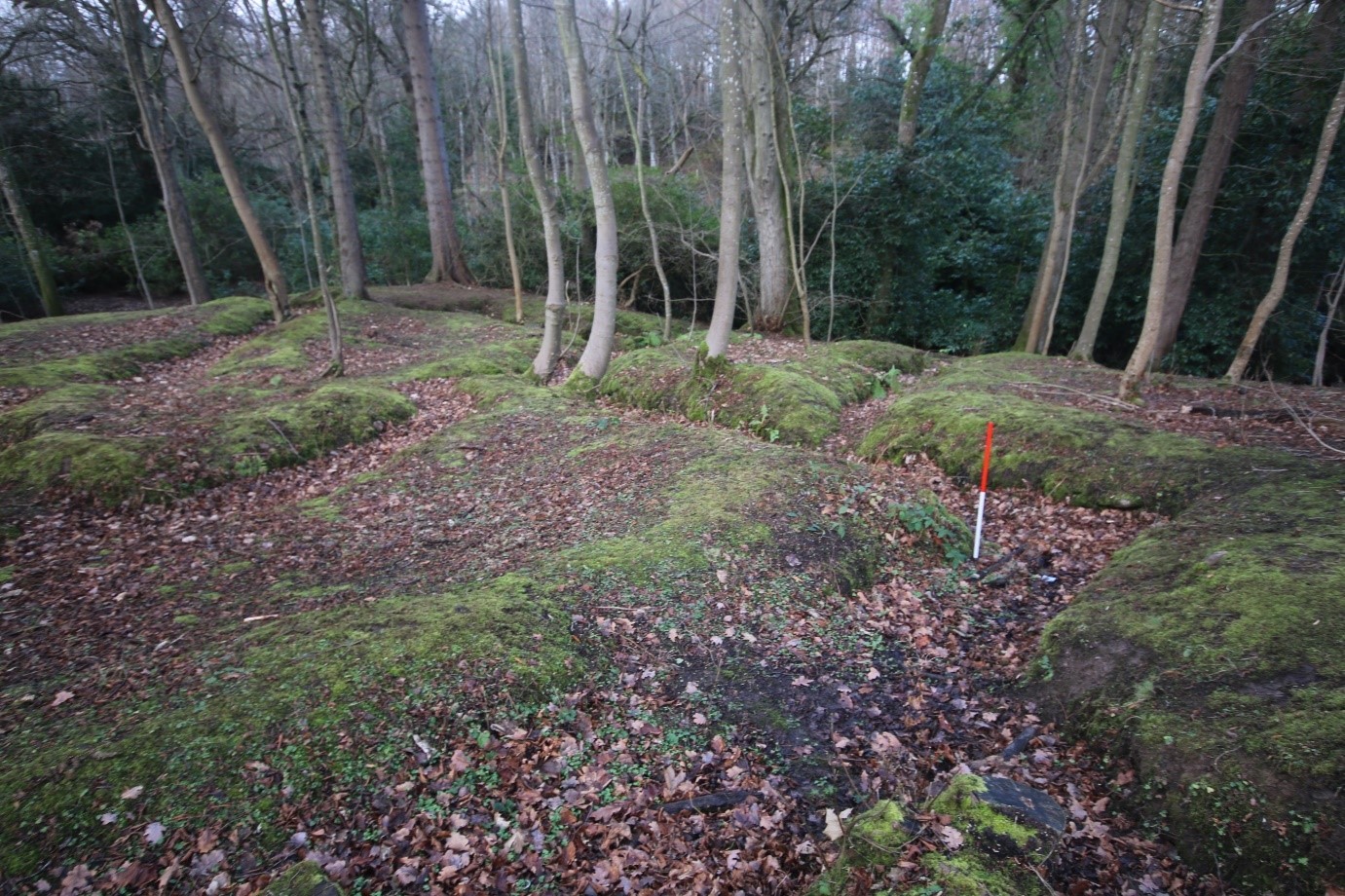 Perhaps fitting then that we also looked at The Lady Haig Poppy Factory. Established in 1926, it employed injured soldiers from the First World War to make poppies which were then sold to help veterans with employment and housing.
The present building beside the Water of Leith began life as a printing and lithographic works. It closed in the early 1960s before being re-purposed as the Poppy Factory – and it's still producing poppies today!
At Home: Tigh na Boireach and Lydsurach Crofthouse
From large to small, the very old to the quite modern, a lot of what we do involves houses. We looked at hundreds of homes this year, including the really special Tigh na Boireach and Lydsurach Crofthouse.
Tigh na Boireach is a thatched building located on North Uist. At one time there would have been thatched buildings in every Scottish settlement but now only around 200 survive, including this Hebridean type cottage.
On the mainland, Lydsurach is a similar type of building, a crofthouse. When we visited, the interior survived largely as it was when built more than a century before. There's no electricity, running water or other modern interventions.
Even more surprisingly, all the last occupant's possessions have been left behind, including a newspaper of 1952, so it's a fantastic time capsule!
Little and Large: Lochnaw Castle and Forgandenny Post Box
Our final highlights of 2019 couldn't be more different in size and scale. One is a Designed Landscape with medieval origins and the other is a humble post box.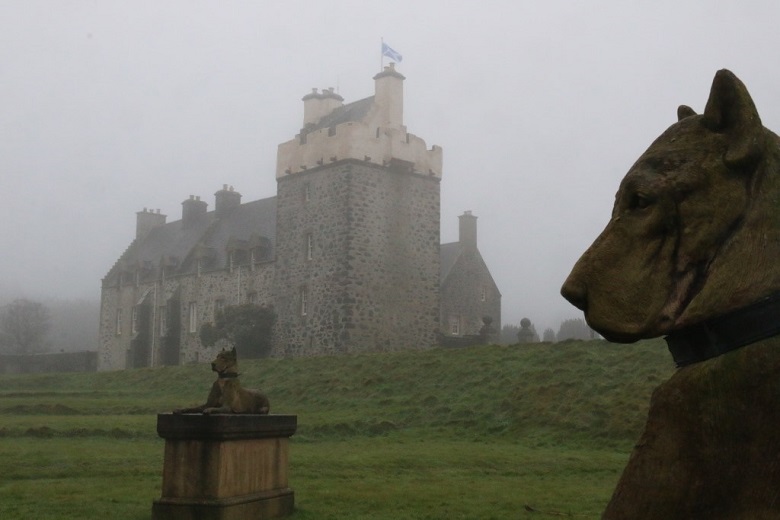 In the south of Scotland we visited Lochnaw Castle Designed Landscape, where a 16th century keep still stands in the grounds of a more modern house.
The landscape probably had its origins in that period, but what we see today is mostly the product of the 18th and 19th centuries. It's particularly important for its collection of heritage apples, making it a tempting spot in the autumn!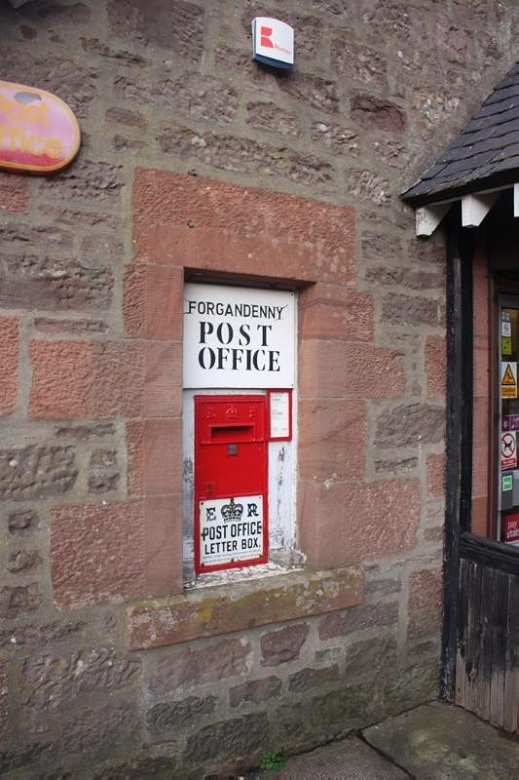 At the other end of the scale was a far more modest Edward VIII Post Box in Forgandenny, near Perth. It was installed in the wall of the former post office in 1936 during King Edward's short reign.
It's one of only seven of its kind that are still in use today in the whole of the United Kingdom and the only one in Scotland.
Future Designations: Where should we look?
We're looking forward to another busy year of designations in 2020 – and you can help! We receive requests from the public to review and research the places that are important to you.
To find out more about the criteria the Designations Team use to help make these decisions and to propose a building visit the dedicated section of the Historic Environment Scotland website.
In addition, on the Historic Environment Portal, you can search through hundreds of existing listings and scheduled monuments.
---
Share