Looking for a Rainbow-inspired reading list this LGBT+ History Month? Look no further!
LGBT+ History Month was founded in the UK by educational charity Schools OUT. It has taken place every February since 2005 and each year has a different theme. In 2020, this is 'Poetry, Prose and Plays' – so we asked our LGBT+ and Workplace Allies Network to nominate some of their favourite books for a reading list…
Wain – Rachel Plummer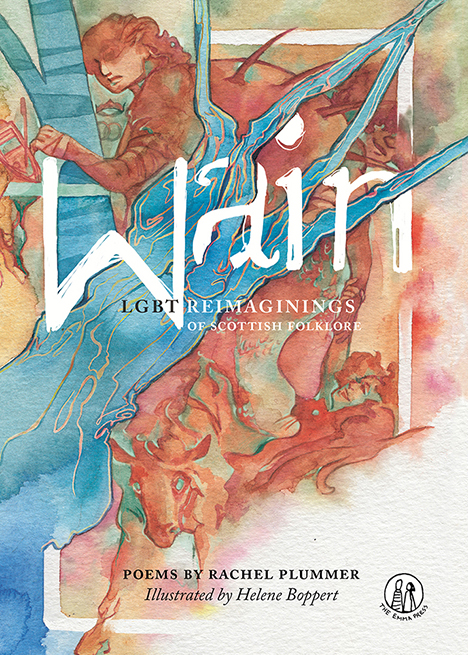 Wain is a collection of Scottish folk stories re-told as LGBT themed poetry for teens. Commissioned by LGBT Youth Scotland, it features kelpies, selkies and the Loch Ness Monster – as well as a few less well known figures like Ghillie Dhu and the Cat Sìth. We love the watercolour illustrations by Helene Boppert which bring the stories to life.
In the book, Rachel Plummer retells well-known tales in a way that maintains the original magic whilst adding new meaning. One example is Selkie. In the traditional myth, a magical being removes their seal skin to walk on land as a human. In this version, Plummer takes the idea of removing one skin to reveal the hidden self, and uses it to explore transness.
Sensible Footwear: A Girl's Guide – Kate Charlesworth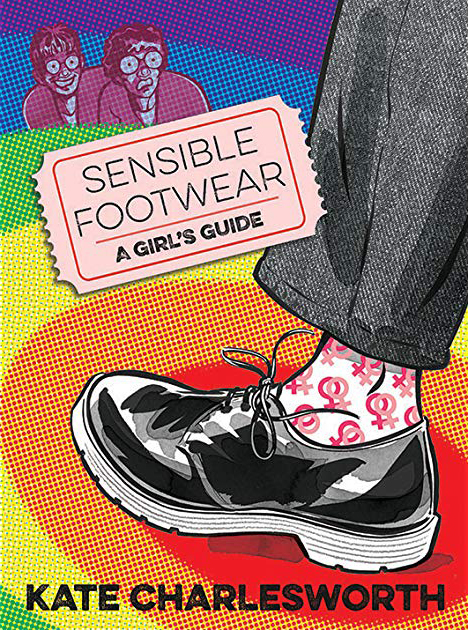 We're not saying that all history should be available in graphic novel format – but then again… In Sensible Footwear, cartoonist Kate Charlesworth takes a tour thorough Queer life and culture in the UK, seen through the autobiographical lens of her own coming out.
In 1950, when Kate was born, male homosexuality carried a custodial sentence. Meanwhile female homosexuality, which had never been an offence in the UK, was effectively invisible.
Set in Barnsley, Manchester, London and Edinburgh, Charlesworth gives an overview of many aspects of LGBT+ life and culture from the 1950s to the present day. The book charts the challenges faced and celebrates the icons and role models adopted by the community. It's educational and entertaining, a must-read for anyone interested in social history and/or comics!
Tonguit – Harry Josephine Giles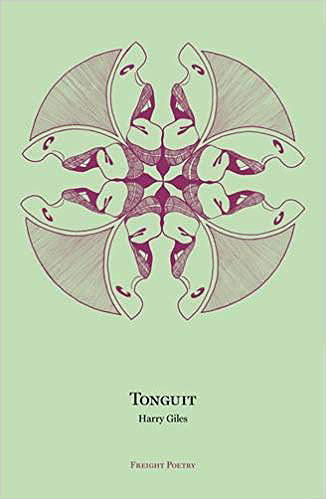 Tonguit is an experimental poetry collection exploring themes of identity, language and political radicalism. Written by Harry Josephine Giles in language the author calls a 'mongrel and magpie' blend of English, Orcadian and Scots, it was shortlisted for the Edwin Morgan Poetry Award 2015 and the Forward Prize for Best First Collection 2016.
This book is at once angry and funny, intellectual and accessible, romantic and forensic. If you're looking for a book that incorporates Queer love, loss, direct action, parochialism and an affectionate rendering of The Hairdest Man in Govanhill – this is the one for you.
The Gloaming – Kirsty Logan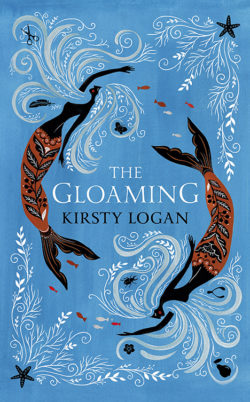 On a remote Scottish island the Ross family live in a ruined house, each awaiting the day they will walk up to the cliffs and turn to stone. But when Mara Ross meets a mermaid called Pearl and falls in love for the first time, she begins to wonder if a different life might be possible.
Each chapter of Kirsty Logan's novel is named for a Scots word (don't worry, there's a glossary at the back!) and is steeped in folklore. With lyrical imagery and characters named Mara, Islay and Barra, it's also infused with the atmosphere of the Scottish islands (something that can also be conjured up by a journey through our HES Archives…).
Jesus, Queen of Heaven – Jo Clifford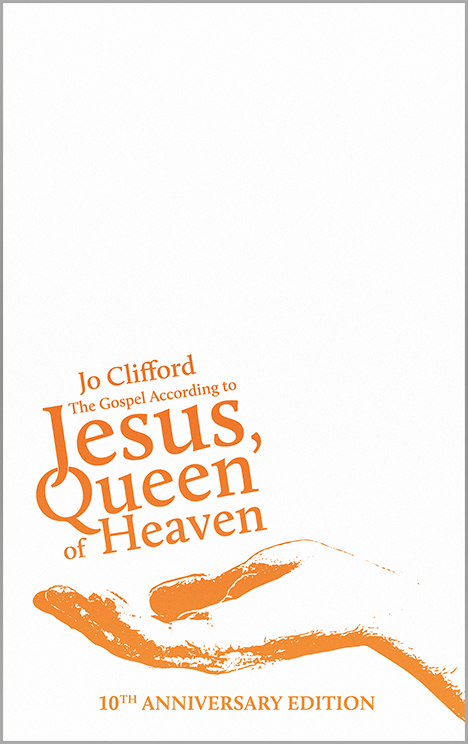 Last year, Jo Clifford celebrated ten years of the revolutionary Jesus, Queen of Heaven. Debuting at the Tron Theatre in 2009, her play re-imagines familiar stories from the perspective of a trangender Jesus.
The piece was commissioned as a sequel to an earlier work, God's New Frock. In an interview she explains she was just beginning to live as a woman at the time and encountered a lot of negativity. As someone brought up with a Christian religion she wanted to understand where the hatred came from. To do this, she decided to imagine what Jesus might do in the same situation.
The play's first performance was greeted by protests in the streets of Glasgow. Since then it has toured internationally, been adopted by LGBT+ rights activists in Brazil, and touched many lives.
Further LGBT+ History Reading
These five books are just a few of our staff favourites. What would you add to the list? Leave us a comment to let us know!
Interested in academic works on LGBT+ History? We'd recommend you look at this extensive list from the School of History at the University of St Andrews.
---
Share