Mary Queen of Scots famously escaped from her prison at Lochleven Castle on 2 May 1568.
The castle is situated on a small island in the middle of Loch Leven. Now inhabited by wildlife only, it's the perfect spot for reflection and relaxed strolls. It is hard to imagine that the castle once served as a high security prison!
In this blog, step back in time with us and relive the most intriguing parts of the castle's history.
Locking up royal relatives
For a castle that lies off the beaten track in Kinross, its significance should not be underestimated, as it has a long line of esteemed guests.
Robert the Bruce's son David II visited the castle twice in the 1360s. He used the castle as a prison for his own nephew, who would later become Robert II of Scotland, as well as Robert's son Alexander.
Robert challenged David throughout his reign. As David had no children himself and Robert was his only heir, this heightened tensions between them. Robert, however, would have to wait until the death of David in 1371 to ascend the Scottish throne.
It was Robert II who ended the royal status of Lochleven Castle when he handed it over to Sir Henry Douglas, whose family would look after the castle for centuries to come.
The fine tower house at Lochleven was likely added due to the high-status prisoners, such as the future king to be. More than 200 years later, Mary Queen of Scots would also be imprisoned in this part of the castle.
Church versus Crown
When James III ascended the throne, it was his goal to bring the church under closer royal control. An essential part was limiting papal influence on taxation and provisions in Scotland.
In the 1470s, Patrick Graham, the archbishop of St Andrews, was supporting the power of the papacy in Scotland over that of the king. The pope upgraded St Andrews from bishopric to archbishopric in 1472. He thereby made Graham more powerful than other bishops in Scotland.
Unsurprisingly, this made him fall out of favour with James III. Over the following years, Graham's money and goods were restrained and he was gradually striped of all political power. As he no longer proved a useful ally in Scotland to the pope, he was excommunicated in 1475.
A series of events that followed led to his confinement at Inchcolm, Dunfermline, and finally, Lochleven Castle. He died at Lochleven within months of being imprisoned.
A Queen in captivity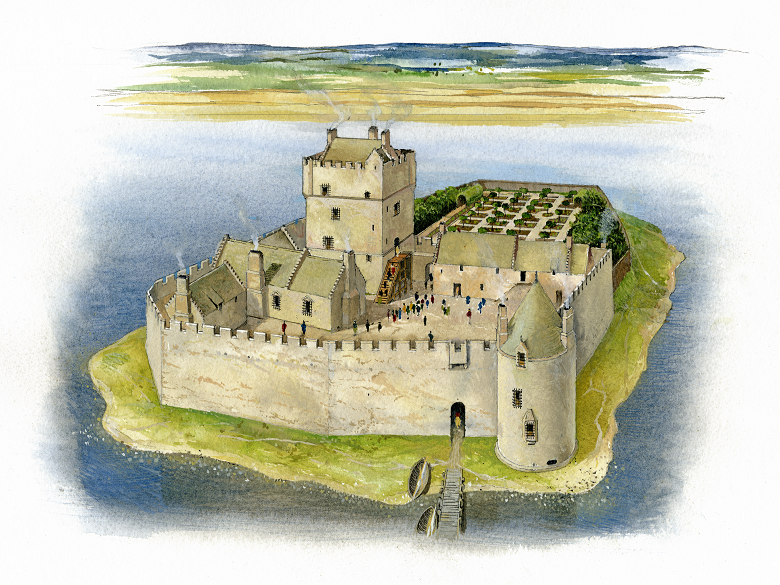 Around 80 years later, the prison at Lochleven Castle would see its most famous inmate.
Mary Queen of Scots was imprisoned in the tower house and would live through a dark period during her stay. Mary was pregnant when she arrived at Lochleven, but miscarried twins two months later. Still on her sickbed, she was then forced to abdicate from the throne.
To add further to her humiliation, the laird of the castle fired guns and lit bonfires on 29 July 1567. These marked her infant son James VI's ascension to the Scottish throne.
Mary described the castle as 'mon ennuieuse prison' or 'my boring prison'. While she was constantly surrounded by one of the Douglas women who acted as her guards, she was not entirely without friends.
The laird's brother George Douglas and a young man called Willie Douglas helped her disguise herself and escape the island by boat on the evening of 2 May 1568. Willie Douglas had become very fond of the queen and had previously helped to smuggle her letters.
The English prisoner
A lesser known, but equally interesting inmate of Lochleven was Thomas Percy, the Earl of Northumberland.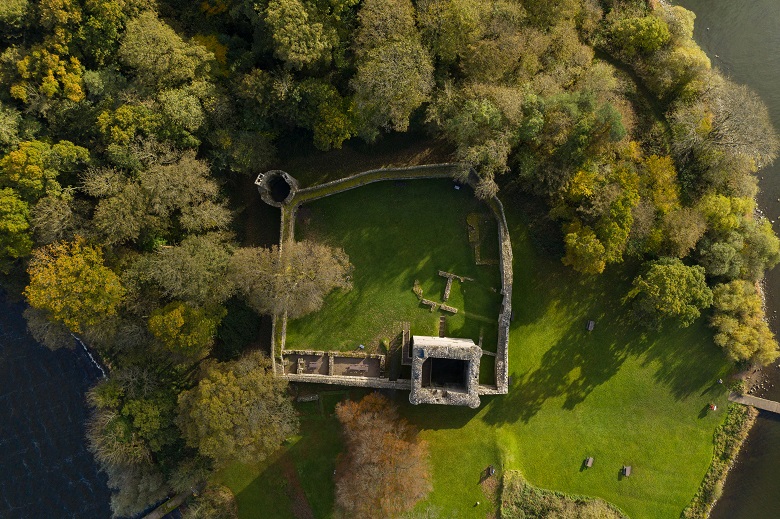 He was sent for his imprisonment at Lochleven not long after Mary. Thomas Percy had lived an eventful life even before was held captive in Scotland. His father was executed when he was a young child. He only regained his ancestral privileges and lands when he came of age through an act under the Catholic Queen Mary I.
Years later, Catholics started to be persecuted under Elizabeth I and the Church of England. The Earl of Northumberland was among the Catholic nobles of Northern England who tried to replace Elizabeth I with Mary Queen of Scots on the English throne. The uprising, known as the Rising of the North, failed within a month. Thomas Percy fled to Scotland where he was caught and imprisoned at Lochleven Castle.
After two years of imprisonment there, he was sold for a high sum to the English government. Like his father before him, Percy was sent back to England to be executed for treason. In 1895, he was beatified by the Catholic Church.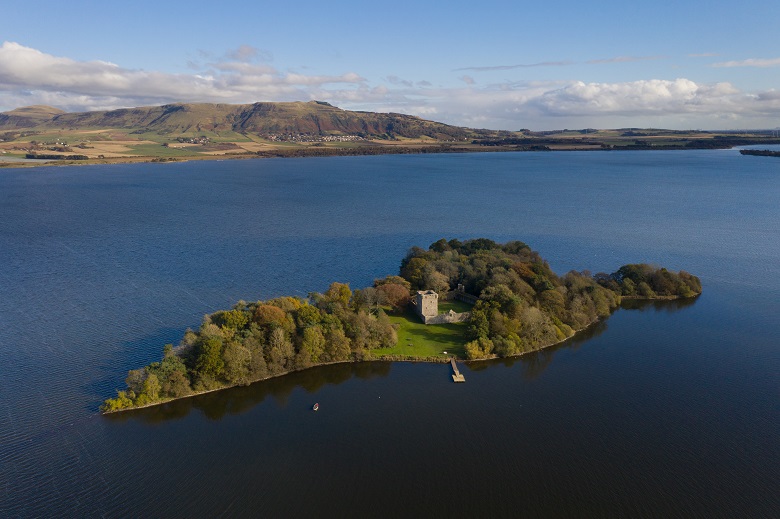 Lochleven Castle is one of our many sites located by Scotland's waters with a fascinating history. Take an online look at all our abbeys, castles and palaces located by Scotland's coasts and waters.
---
Share