The following is a fictionalised narrative, based on interviews and oral histories with Caribbean alumni from their time at the University of Edinburgh in the 1960's. For more information on the inspiration behind this piece, visit Uncover-Ed.org. 
Joan turned to lock her bedroom door as something caught her eye out the window, shapes of white billowing in the courtyard. She caught a giggle in her throat. Even in the coldest winter in a century, her dear landladies still insisted on drying the sheets outside. She waved to the two sisters from Skye down the hall. They nodded goodbye and went back to conspiring over their cups of cocoa.
Across the Meadows, Benny was negotiating with his new proprietor at 23 Marchmont Crescent. 
"What do you mean, bathe? Of course I like to bathe!" He was getting exasperated. 
"Yes but what day, my lad? Sunday there's nae chance, I had one like you before and I'm sorry it's just not happ'ning."
The penny dropped and Benny sighed. He should've known that in the Mother Country one would be expected to schedule a weekly bath. 
"What are you wearing?" Joan exclaimed as Benny walked up to the brand new Library, his enormous overcoat swishing around his ankles. 
"It's from the Polish tailorshop," he grinned back, twirling for her. "Do you like it?"
Joan rolled her eyes and took him by the elbow. She hadn't been much more prepared herself for her first Scottish winter, despite warnings from her cousins. Still, she had taste. 
"Where to eat?" Benny surveyed George Square. "Something decent, please, I'm sick of the curry mush at the Indian. They say it's goat, but who knows?"
They settled on the barbeque restaurant on Teviot Place. It had a good view of the Medical School and Joan wanted to keep a look out for her cousins. They had promised to chaperone her to the annual Tropicana dance that evening – she wasn't allowed into the Men's Union without them. 
A girl from Joan's digs came over to their table.
"Joan, we're going to miss you so much!" she said. "You have to come and visit over the summer." 
Joan smiled her response, she hated to make promises she couldn't keep. Who knew how long her field research back home would take? Plus, the memories of boiled turkey and veg haunted her from the last time she ventured home with these white girls.
The girl introduced herself to Benny. "You must be from Jamaica, too! I can't wait for the dance tonight. Are you in the band?"
Benny grimaced, "Unfortunately, I won't be there." To Joan's questioning look he answered, "I'm meeting my PhD supervisor tonight."
Joan rolled her eyes. As far as she could tell, all he was supervising was long trips down Leith Walk to the shop that refills casks of Valvona and Croall red wine for half price. 
"I'm sure I know you from somewhere," the girl persisted. "Are you on the cricket team?" 
Benny skipped out of David Hume Tower later that day, long after the Edinburgh sun had slid into the grey night sky. His supervisor was an older Scottish academic, just returned from a sabbatical in West Africa,  and assigned to Benny because West Africa and the West Indies were all the same to the University (the department wasn't the 'Negroes in Britain Industry' it once was). He knew nothing about the West Indies but was enthusiastic about everything Benny wrote.
They would teach for hours side by side in Buccleuch Place and play squash in the evenings. Then Benny would go down to James Thin's bookshop and charm the cantankerous old bookseller for his precious volumes which had been hidden in his apartment for decades. The old man was slowly warming to him, and he would now have a cup of cocoa and a slow smile waiting for him. 
That night, Joan nervously switched her weight from one foot to the other on the edge of the Teviot dancefloor. The West Indian Association band were in full flow, the sounds of reggae contorting the students' bodies, their thin hair turning wet and frizzy in their own body heat. 
"Matthew, this is our baby cousin Joan! She's just finished her second Masters, crazy girl." 
Joan looked up slowly at the man between her cousins. She'd seen him around, of course. His family was something of an Edinburgh-Trinidadian urban myth, if there was such a thing. His father had trained at the Medical School and founded the Association in 1923. His family had lived in the city since 1956. And now here he was, asking about her research and asking her to dance. 
"The pleasure is all mine," she said quietly, and took his hand. 
Benny and his friend Ian stumbled out of Sandy Bell's. They liked to spend nights drinking Guinness and winding up the locals, Hearts and Hibs, Rangers and Celtic. In Enoch Powell's Britain, it was all the same to them. They met Joan and Matthew and the cousins, and the party migrated back to Marchmont, careful not to make too much noise after what happened to that poor Jamaican boy. The city was only a little kinder to its visitors than the new locals. 
In Benny's flat, the Little Trinidad they'd made for themselves, there was always good chow and good chat. Gregor, the Association's President, was rounding everyone up in the paraffin-polluted kitchen. A cause for celebration – the University was giving them a flat in Potterrow! Finally, a hub for their debates and dances and plans for world revolution. 
St Giles' bell rang out. Two o'clock in the morning. Benny grabbed Joan and the ugly overcoat and a small lump of butter. They ran to the bakery on the corner. The baker had just finished his first batch of the day and had a small farmhouse loaf waiting for them – still hot. Benny ripped off a wedge and rubbed butter into it. It melted instantly. Joan and Benny ate, satisfied, and looked up into the night.
Home, for now.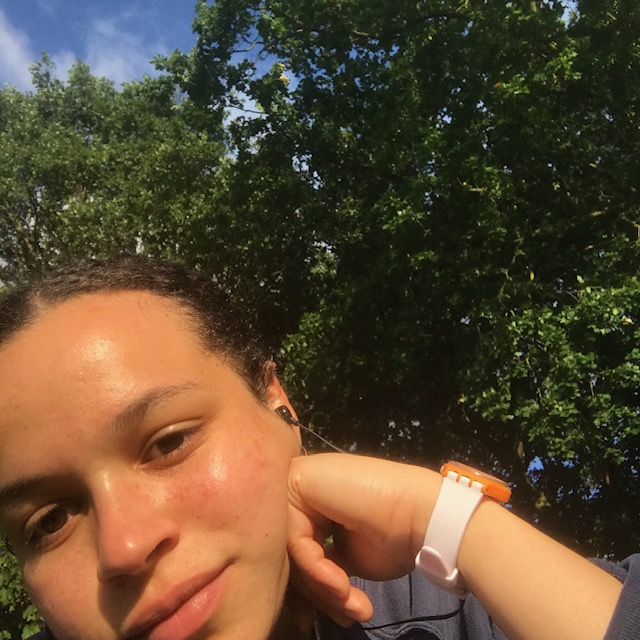 Hannah McGurk is a co-Project Coordinator of UncoverEd, a student-led archival research project into issues of imperialism and racism at the University of Edinburgh. She is also Head of Outreach at Project Myopia, a platform dedicated to diversifying university curricula. Hannah is currently a fourth year undergraduate at Edinburgh studying English Literature.
---
Share