What book are you reading at the moment? Does it feature any real-life historic places?
We've already talked about the Historic Scotland sites that have starred on the big and the small screen but what about in the pages of our favourite books?
Read on for our pick of castles, forts and brochs that make an appearance in stories of crime, time travel, pirates and the occasional pesky zombie!
Dunadd Fort in The Mark of the Horse Lord
Rising from an expanse of bog known as Moine Mhor (the 'great moss'), the rocky outcrop of Dunadd Fort dominates the rich prehistoric landscape of Kilmartin Glen.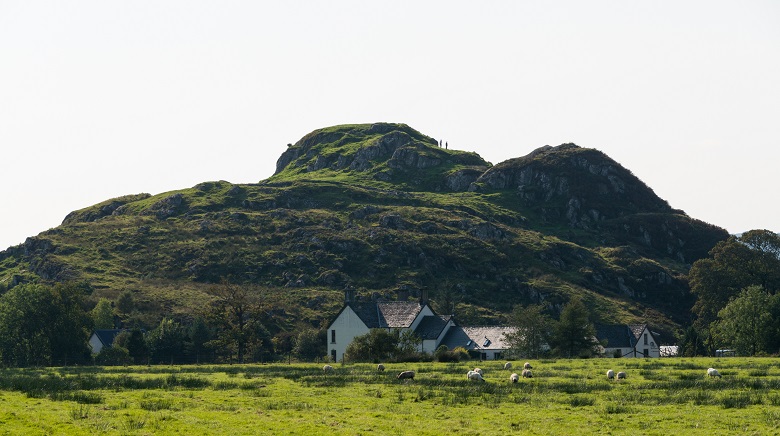 With its formidable natural defences, Dunadd was occupied for thousands of years. A fort was first built here in the Iron Age and it was an important seat of power for the Gaelic kings of Dál Riata between 500 and 800AD.
It's no surprise that this atmospheric location has inspired many an epic tale – such as Rosemary Sutcliffe's children's novel The Mark of the Horse Lord (1965).
The historical saga follows Phaedrus, a Roman gladiator who is crowned king of Dál Riata by standing in a set of footprints carved into the rock at Dunadd.
That episode may be fiction, but it was inspired by archaeological fact. Extraordinary carved footprints can still be seen at the mighty fort today! They may well have been used during real-life inauguration ceremonies for new kings, symbolising the new ruler's dominion over the land.
Kisimul Castle in World War Z
It's a pretty big leap from historical children's literature to zombie apocalyptic horror, but we're prepared to make it!
World War Z: An Oral History of the Zombie War by Max Brooks (2006) is perhaps best known for inspiring a 2013 horror action film starring Brad Pitt.
But did you know the the original novel stars the Isle of Barra's Kisimul Castle, citing it as the perfect place to hide from a zombie plague?
Some in Spain, Bavaria, or Scotland above the Antonine only had to hold out for weeks, or even days. For some, like Kisimul, it was only a question of getting though one rather dodgy night."
The seat of the chief of Clan Macneil is the only significant medieval castle to survive in all of the Western Isles. With a mighty curtain wall, three-storey tower house and fresh water supply, we're pretty sure that this island stronghold would have no problem seeing off a horde of pesky zombies!
Jarlshof in The Pirate 
It's safe to say that literary heavyweight Sir Walter Scott took more than a little inspiration from Scotland's past and historic places all over the country.
As a child, Scott was sent from Edinburgh to the fresh air of the Borders to improve his health. He roamed the countryside around the old Scott family seat of Smailholm Tower, drawing inspiration for many of his later stories.
In 1814, Scott took a six-week cruise around Orkney and Shetland with the Northern Lighthouse Commission. This journey inspired The Pirate (1822).
Based on the life of notorious swashbuckler John Gow, it features a number of ancient sites. Scott includes the hollowed-out Dwarfie Stane, a remote megalithic chambered tomb, along with the enormous Standing Stones of Stenness.
A key setting is the Old House of Sumburgh in Shetland. Today, this ruin sits beside a prehistoric and Norse settlement discovered in the 1890s.
Because the house once belonged to the earls of Orkney, Scott refers to it as as 'Jarlshof' ('earl's house'). Lead characters Basil and Mordaunt Mertoun rent rooms in Jarlshof at the beginning of the book and much of the early action takes place there. The site still goes by Scott's name today!
Mousa Broch in Black and Blue 
Staying in Shetland, let's head to the tiny Island of Mousa. Here, standing 13 metres tall beside the lapping waves of Mousa Sound, you will find the best-preserved broch in Scotland.
An example of a uniquely Scottish Iron Age roundhouse, Mousa Broch was probably built in about 300 BC. It's the tallest of Scotland's brochs and one of the most remote too.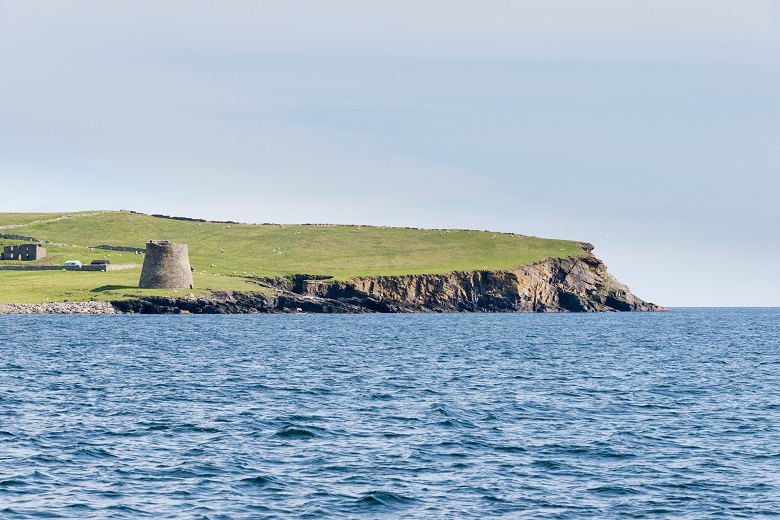 Ian Rankin used Mousa Broch as a secret hideout for one of the characters in the eighth Inspector Rebus novel Black and Blue (1997).
Rebus tracks down a man sleeping rough in the broch, fearing that a gang of killers are on his tail. The Orkneyinga Saga describes the location as 'an unhandy place to get at' for an attack. Not a bad choice then!
Edinburgh Castle in St Ives
With that I got down on my elbows and knees, took the rope in both hands, and worked myself, feet foremost, through the tunnel.

When the earth failed under my feet, I thought my heart would have stopped; and a moment after I was demeaning myself in mid-air like a drunken jumping-jack.

I have never been a model of piety, but at this juncture prayers and cold sweat burst from me simultaneously."
This is how the dashing Viscomte Anne de Keroual de St. Ives, a Napoleonic soldier, describes his escape from Edinburgh Castle in Robert Louis Stevenson's unfinished novel St. Ives: Being The Adventures of a French Prisoner in England (1897).
Stevenson fictionalises a real-life escape made by 49 intrepid French prisoners of war in 1811.
Having cut a hole in the wall, the prisoners using washing lines to abseil down Castle Rock. The escapees were ultimately re-captured. However, the ease of their escape spelt the end for the castle as a prison. The escape hole can still be seen today.
Suffering from illness, Stevenson was unable to write St Ives and instead dictated thirty chapters to his stepdaughter. The novel was completed a year later by Arthur Quiller-Couch and went on to inspire two films and a BBC TV series.
Clava Cairns in Outlander
…well, sort of!
About 4,000 years old, the Clava Cairns were built by our ancient ancestors to host spiritual rituals or as resting places for important individuals. Therefore, the sacred site provides us with many clues to the beliefs of Bronze Age society.
For instance, the standing stones are placed with a focus on the midwinter sunset because this was an important turning point in the year.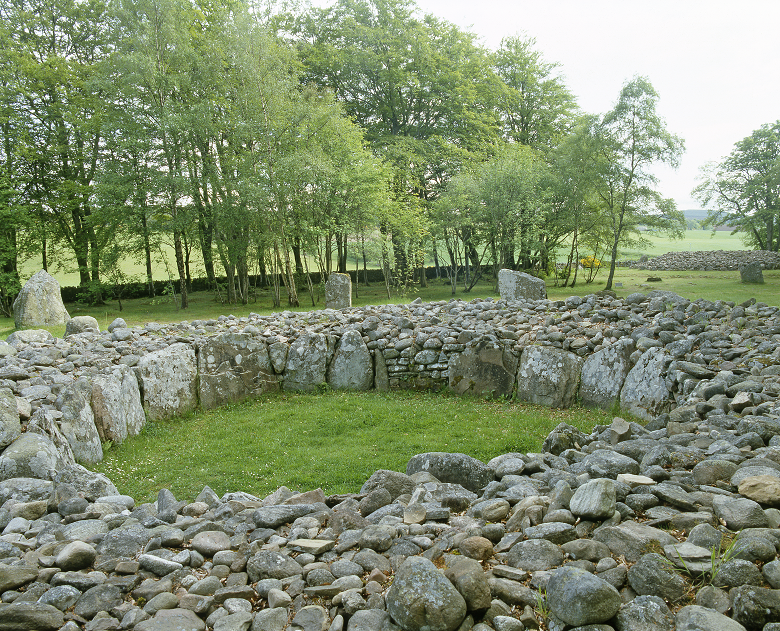 Many of today's visitors associate Clava Cairns with "Craigh na Dun" – a similar, fictional stone circle. It features in Diana Gabaldon's time travel novel Outlander (1991).
In the book, nurse Claire Randall travels back in time through a portal at the standing stones. While we're pretty sure you can't travel through dimensions at Clava Cairns, they remain a very special place.
What have we missed?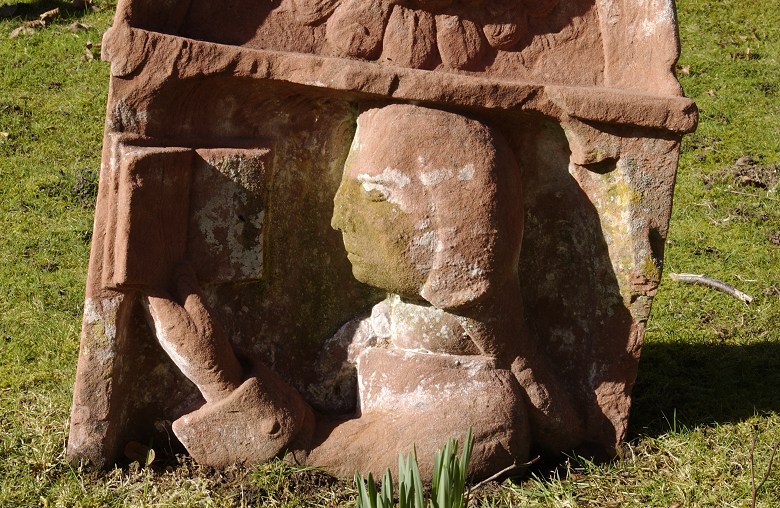 From Heart of Midlothian to Harry Potter, Treasure Island to Trainspotting, Scotland's historic environment features in a wealth of terrific tales. We couldn't possibly list them all.
Head over to Historic Scotland Twitter or Facebook to let us know what we've missed! Maybe you've been inspired to pick up the pen and have your own historic story to share?
Finally, don't forget you can browse an amazing selection of books at our online shop.
---
Share