Scotland has around 488,000 traditional buildings, the vast majority of which are our much-loved homes and workplaces. And as well as being special to us, they're also special to Scotland's historic landscape. In recent years, however, there has been cause for concern about the condition of many of these buildings. Places considered at threat can be found on the Buildings at Risk Register.
Common problems are increasing, but the picture isn't all bleak – in 2018, the Scotland's Historic Environment Audit (SHEA) reported buildings are getting some support. Without the right kind of action, the future of our historic built environment could be at serious risk.
This picture was reflected in Stirling. The city attracts hundreds of thousands of tourists each year drawn to the historic character of its buildings.
Five years ago we, the Stirling City Heritage Trust, together with Historic Environment Scotland and CITB Scotland, created an initiative to improve the condition of Stirling's traditional buildings.
In 2014, we set up the Traditional Buildings Health Check to work in the Stirling City boundary. We adopted the proactive approach of other schemes in Europe, such as Monument Watch in the Netherlands. This approach involves encouraging traditional property owners to tackle small repairs before they lead to bigger problems and higher costs through a membership scheme.
Here, we take a look at what we've learned.
1. Almost two thirds of the buildings we looked at needed immediate repairs (and 9 in 10 needed repairing in 12 months)
Between 2014 and 2018, we discovered that almost 9 in 10 buildings we inspected required repair work within 12 months. Almost two-thirds were in need of immediate repairs. This was higher than the national average.
We also found evidence of longer-term neglect to heritage properties, particularly of masonry and chimneys. This was worrying, as these could prove dangerous to public safety if the structure was to collapse. In past years, there had been a number of 'near misses' in Scotland with masonry collapsing onto the streets below.
This meant placing a stronger emphasis on promoting the importance of proactive repair in Stirling.
2. Regular repair is helping turn things around
The good news is, our approach is working. We've encouraged over half of our members to carry out traditional repair works since we began. Many owners also had additional repairs carried out on their buildings, or were planning to.
This regular repair and maintenance is vital to keeping our precious historic homes and businesses in good shape. Regular maintenance can help prevent future problems, and maintenance when it's needed can mean problems don't escalate and get worse, and more expensive to fix.
We changed our approach to grants to help stimulate repair action and support improvements in the standard of traditional repairs. Our repair grants are now only available to Traditional Building Health Check members. This change has ensured that members have access to both financial and technical support during the repair process.
We estimate that between 2015 and 2018, around half a million pounds of grant-funded repairs had been carried out by our members.
3. Maintaining older buildings can help boost the economy and support a green recovery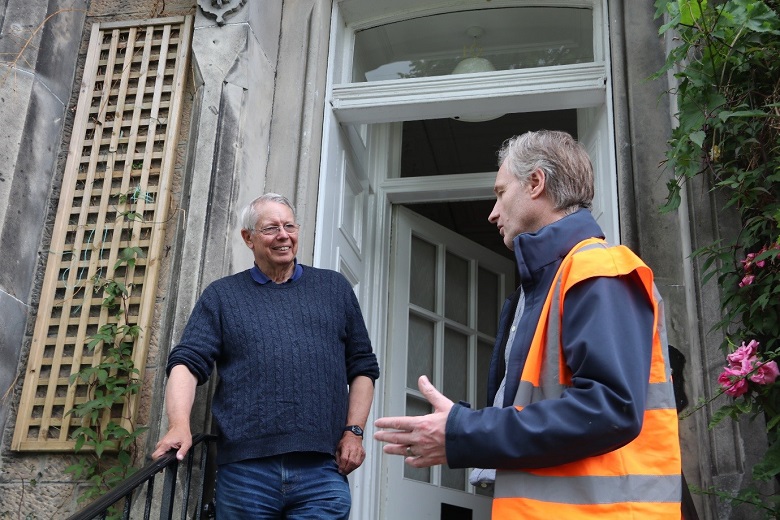 Including grant aided repairs, our scheme has generated an estimated investment of £1.3 million in traditional building repairs in Stirling. This has created work for local building contractors qualified to deal with traditional buildings. Our larger grants scheme is supporting bigger projects and local businesses.
As well as supporting the economy, repairing and maintaining older buildings can lead the way to a green recovery and energy efficient future.
4. We need the right skills for the job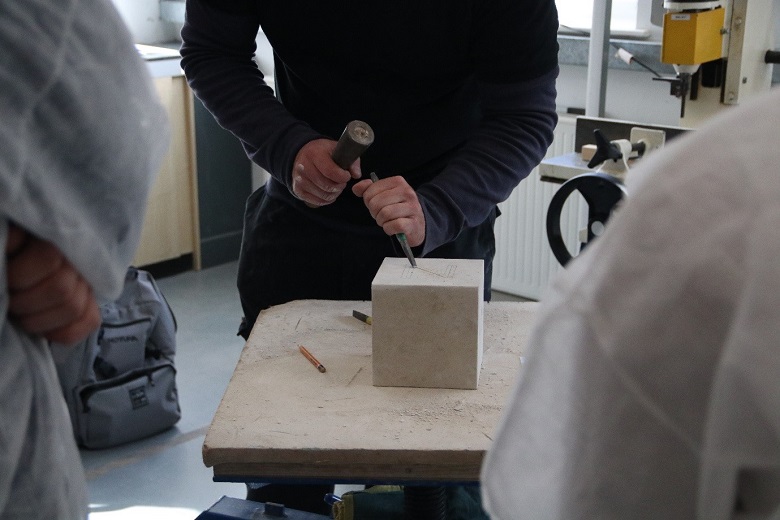 Whilst helping to generate investment in traditional building repairs is great, we need to find the right skills to help meet demand. Many of our members have found it difficult to find available building contractors with suitable traditional buildings experience or skills. The maintenance of traditional buildings requires specialist skills and knowledge. And there's a similar picture across Scotland. Caring for older buildings has never been more important, but the skills needed to do this are becoming increasingly rare.
To help bridge this gap, we offer training courses to contractors wishing to develop their traditional building skills. We offer on-site support to contractors while carrying out work. We're also looking for ways to work more closely with building contractors.
5. Together, traditional skills and modern technology can have an impact
As well as age-old traditional skills, we know modern technology is helping in the conservation of traditional buildings and historic places, from laser scanning to 3D moisture mapping. In our case, we've been trialing the use of drones to monitor older buildings.
The future
Although at an early stage, we've been sharing our experience with other parts of Scotland to help them explore how such a scheme might work for them. We're also looking at expanding beyond the Stirling City boundary and into the wider Stirling area.
We hope that our scheme can make a big difference in preserving our day-to-day traditional buildings for generations to come.
Find out more
For impartial, expert advice on traditional buildings in Stirling, visit the Traditional Buildings Health Check website. To learn about the success of the Traditional Buildings Health check so far, download the full pilot project review.
If you own a traditional home or are responsible for the care of an older building, explore the Engine Shed's free building advice, guides for homeowners, and technical publications.
Take a look at the action we're taking in our 6-month action plan.
About the author: Steve Williams is the Marketing and Membership officer for Traditional Buildings Health Check at Stirling City Heritage Trust. He has worked in marketing with the culture, heritage and charitable sector for almost 20 years and went to university in Stirling. He loves traditional buildings and lives in a B-Listed property near the East Coast of Scotland.
---
Share