More than 20 historic sites across Scotland, eye-catching projections, and beautiful, multilingual poetic narrations. What do all of these have in common? They make up our new short film Light Waves!
Watch Scotland come to light
This year, as part of Scotland's Year of Coasts and Waters 20/21, we are delighted to bring you Light Waves – a one-of-a-kind short film in English, Gaelic and Shetlandic Scots, produced by Double Take Projections and created in partnership with EventScotland.
On Sunday 17 October at 7pm you can tune in for free on Facebook and YouTube to watch as history is lit up like you've never seen it before! From the banks of Loch Ness at Urquhart Castle to the riverside fortress of Hailes Castle, projected images, animation, poetic narration and music will come together to present a unique perspective of the sites.
Coastal Storytelling
Light Waves will journey along Scotland's shores and through its vast waters accompanied by poignant poetic narrations from three Scottish poets. They'll perform their own compositions in English, Gaelic and Scots.
The sea had taken many elsewhere, we had to learn to sail though land."
Colin Bramwell's piece takes time to reflect upon how our coasts and waters connect us to our heritage. Powerful Gaelic poetry from Peter Mackay explores folklore and mythology. The third narration is presented by Roseanne Watts in Shetlandic Scots. It celebrates the true beauty and value of our landscapes, for now and for the future.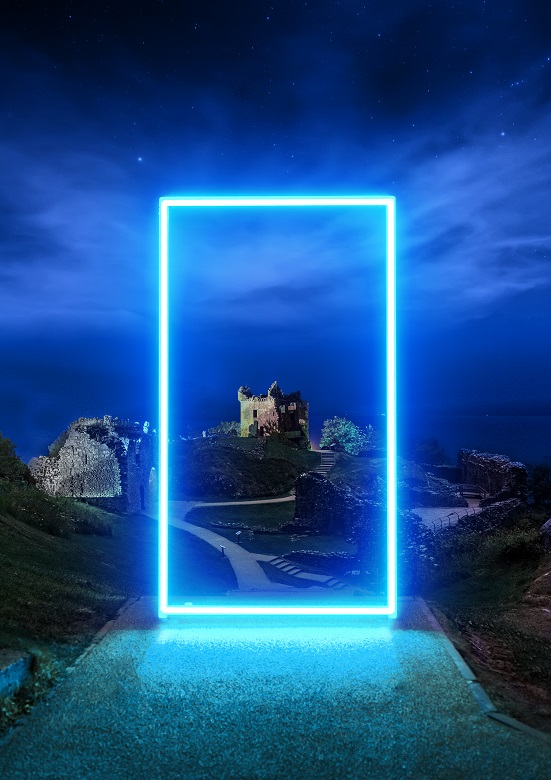 Behind the lights
Light Waves has been developed throughout the ever-changing circumstances of 2020 and 2021, but the aim has always remained simple. We wanted to create a beautifully animated, multilingual film to celebrate Scotland's coasts and waters, delving into their connections with the country's culture, past and present.
Double Take Projections have travelled across Scotland to capture the breath-taking footage, including a trip to shoot at Iona Abbey and a journey up to the beautiful Urquhart Castle.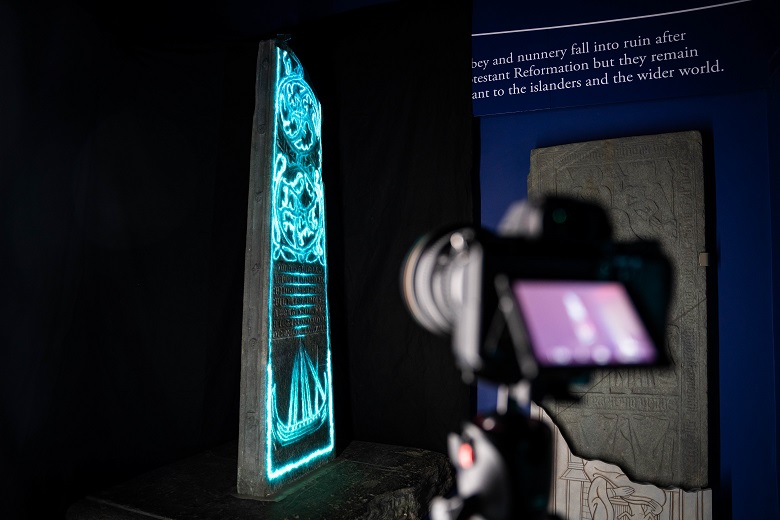 Now we promise no spoilers, but we just had to share a highlight to whet your appetite! As well as showing Iona's stunning views, Light Waves also illuminates the abbey with images from the Book of Kells. Pages of the world-famous book (which is linked to Iona) will light up the abbey cloisters: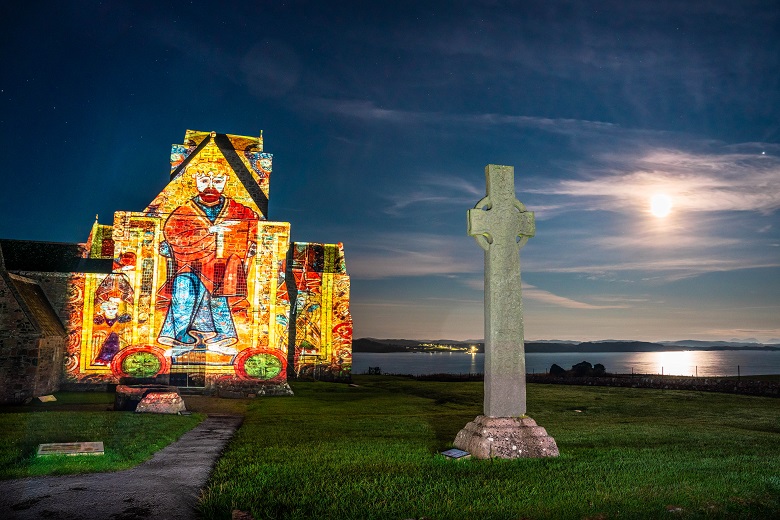 Ready to get watching?
Light Waves is the perfect opportunity to gather your friends and family and dive into Scotland's coasts and waters. Make sure you've got the popcorn at the ready to enjoy with the short film!
The short film is free to watch on Facebook and YouTube. There's no need to book, just tune in and enjoy! Don't forget to share with us if you are watching by leaving a comment or using #YCW2021 on Twitter.
For more Year of Coasts and Water stories, from Arctic exploration to archive seaside snaps, head to the dedicated section of the blog.
---
Share