Sitting by the peat-burning stove at my aunt's house, I watch attentively as bags of flour, packets of suet, jars of dried fruits and tins of black treacle are pulled from the kitchen cupboards.
At 93, my Aunt Bellag is still famous around the island for her Clootie Dumpling or 'Duff' as we say in Gaelic. She gives me a wink as she adds a tablespoon of her secret ingredient (which I finally persuaded her to tell me for this recipe, it's a tablespoon of marmalade!) before it is wrapped in a floured muslin cloth and sat in a pan of simmering water on the stove.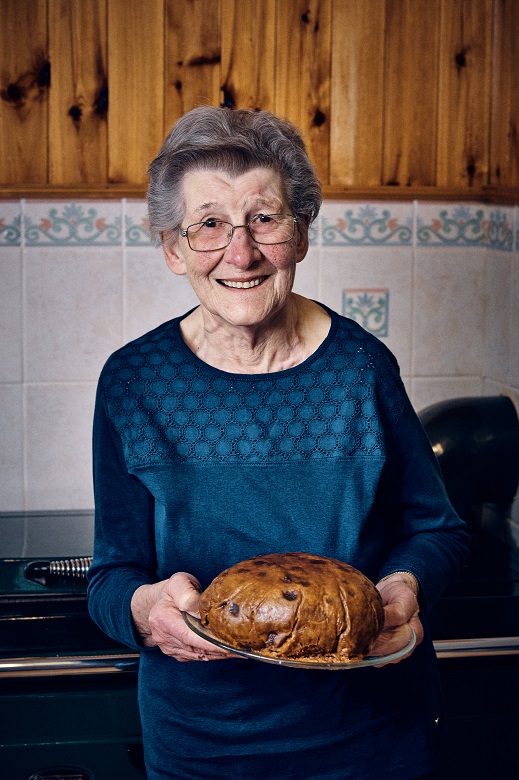 This traditional steamed fruit cake with its distinctive skin is as synonymous with Scotland's Hebridean islands as the iconic 5,000 year old Callanish Stones and our miles and miles of machair covered, sandy beaches. And while many folk visit our islands for the dramatic scenic beauty, wild heather strewn mountains and Viking heritage, many more are now realising the Outer Hebrides has some of the very best seafood, smokehouses, distilleries and traditional baking. With artisan, independent producers showcasing the best that our Atlantic larder has to offer.
And as my aunt brings me a cup of tea, stories are shared and the hearty slice of duff is eaten, my aunt says in Gaelic 'Is olc an còcaire nach imlich a mheur', which roughly translates as 'It's a poor cook who doesn't lick their fingers'. Never a truer word was said.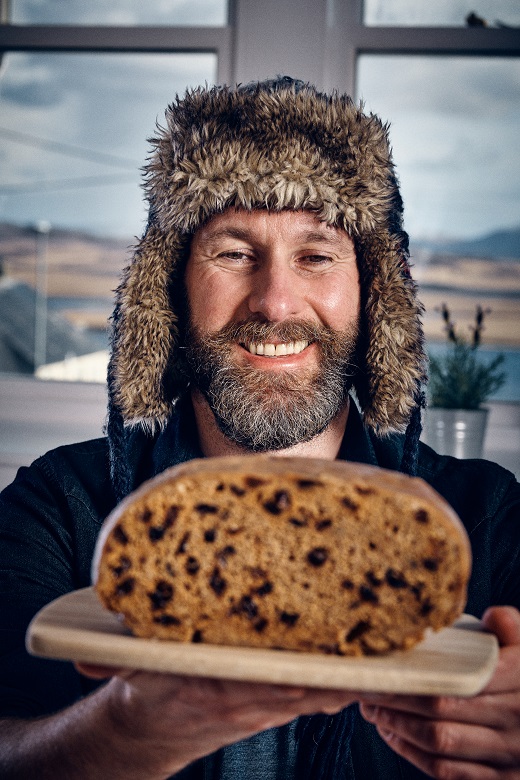 The Clootie Dumpling Recipe
Serve this warm with custard, or the next morning fried with bacon and sausages as part of a Hebridean breakfast!
Ingredients
225g plain flour
1 teaspoon baking soda
1 teaspoon mixed spice
1 teaspoon cinnamon
Pinch of salt
175g caster sugar
100g suet
100g sultanas
75g currants
75g raisins
1 apple, grated
150ml buttermilk
1 egg, beaten
1 heaped tablespoon black treacle
1 heaped tablespoon marmalade
Method
Everything goes in one bowl! Sieve your flour and add your baking soda, mixed spice, cinnamon and salt into a bowl and combine.
Add your sugar, suet, dried fruit and grated apple to the bowl and stir together.
Pour in your buttermilk, beaten egg, black treacle and marmalade. Combine together.
Place a piece of muslin cloth or a cotton dishtowel (the cloot) in boiling water, and once cool enough to touch, wring the cloth out. Place the cloth on your work surface and sprinkle liberally with flour.
Place the mixture into the centre of the cloot. Gather up the edges of the cloth and with a length of string, tie up (not too tightly), leaving some room for the dumpling to expand.
In a large pan of boiling water (deep enough to cover the dumpling), place a saucer upside down. Place the dumpling onto the saucer, cover with a lid and simmer for 3 hours. Don't let the water evaporate; you may need to top it up.
Take out from the pan and carefully remove the cloot from the dumpling. Try not to take off any of the 'skin'. In a warm kitchen, let it rest for 30 minutes before slicing.
About the Hebridean Baker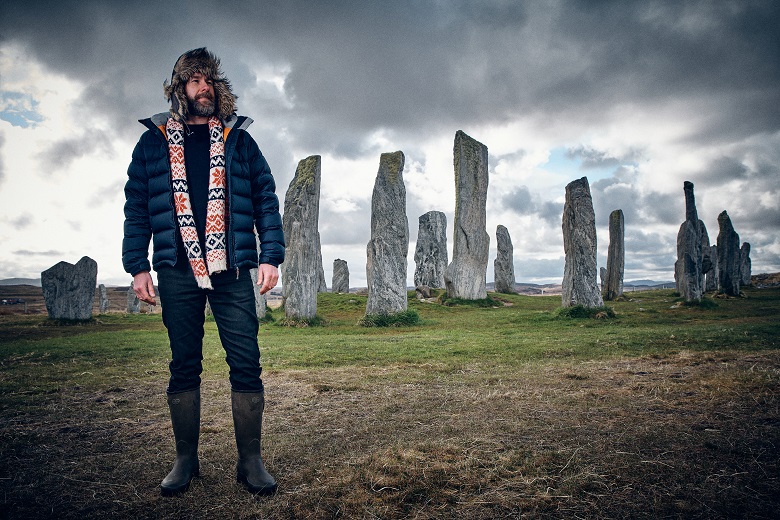 Inspired by family recipes and traditional Scottish bakes, Coinneach launched the Hebridean Baker in 2020. 20 million video views (and counting!) later, Coinneach has motivated his followers around the world to bake, forage, learn Gaelic, have a dram or two and dream of visiting the Scottish islands.
Born and raised on the Isle of Lewis, he shares the Hebridean Hygge lifestyle in his debut cookbook, The Hebridean Baker: Recipes & Wee Stories from the Scottish Islands. With wholesome, traditional recipes, stunning photography and a generous sprinkling of stories of island life and culture, The Hebridean Baker offers a true taste of the Outer Hebrides.
You can purchase the book now from stor, the official Historic Scotland online shop.
For more seasonal fun, from places to visit to events, and from gift ideas to our Halloween quiz, head over to our Autumn inspiration page now.
---
Share