The Georgian period was a time of real change in Edinburgh. From the Jacobite Risings to the achievements of the Scottish Enlightenment, the city witnessed many of the events which shaped modern Scotland. It's the inspiration behind our brand-new teaching resource, Go Auld Reekie. 
But the wealth and success of Edinburgh came at a cost, a result of the city's links with the British Empire and connections to the Atlantic Slave Trade. Read on to find out how Go Auld Reekie is working to give a fuller picture of the Old and New Towns of Edinburgh World Heritage Site.
A new resource
The renewed urgency to the global Black Lives Matter movement in summer 2020, gave individuals and organisations cause to pause and reflect. At HES, as Scotland's lead heritage body, we have a responsibility to continue to look at different ways that shine a spotlight on history and which provide an honest depiction of the past.
The City of Edinburgh Council also recently published the report from their Edinburgh Slavery and Colonialism Legacy Review. One of the key topics is teaching and learning materials. It's recommended that they're developed and delivered to fill the gap in respect of Scotland's and Edinburgh's role in slavery and colonialism. 
As such, we have developed Go Auld Reekie, one of the first teaching resources we've produced which gives an encompassing narrative of Edinburgh in the Georgian period. Here's a sneak peek into some of the fascinating people you'll find inside.
William Macao
William Macao came to Scotland from Macau in China onboard a trading ship, first recorded as a male servant in 1777. First working as a footman, he later became an accountant at the Excise Office in Chessels Court.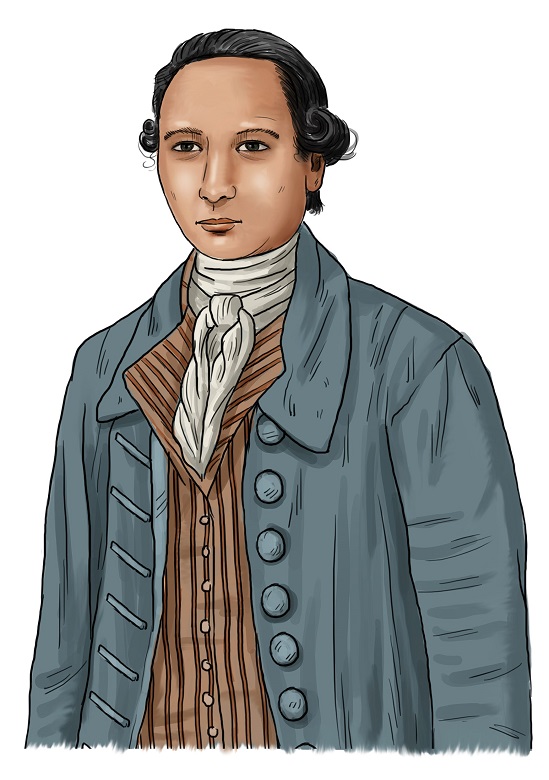 William became a part of Edinburgh's professional class and is the first recorded individual from China to become a permanent resident in Scotland. This was particularly remarkable. It was forbidden for any Chinese subject to leave their country at the time.
Susanna McIver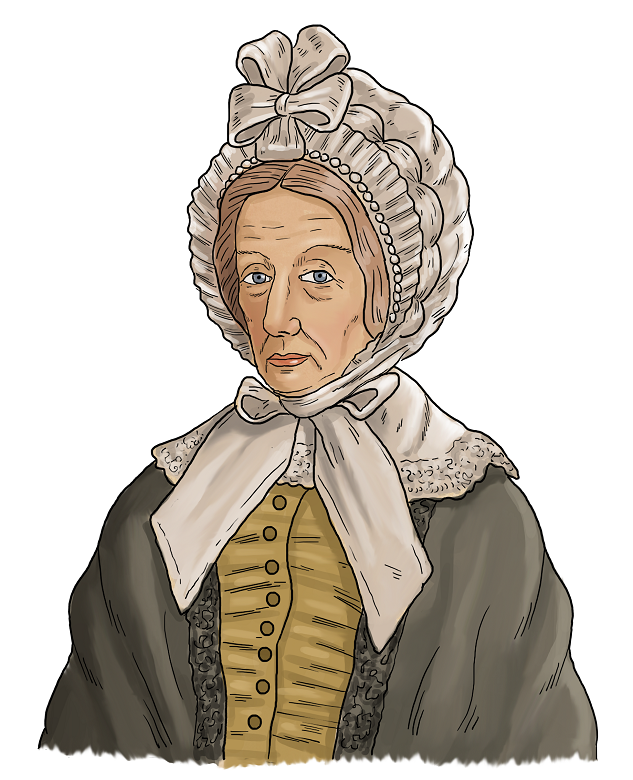 Susanna McIver ran a cookery school for the daughters and wives of the middle class, teaching all the basic skills needed. The school was based in Stevenlaw's Close, of the south side of the Lawnmarket.
She also published a recipe book, 'Cookery and Pastry', which became a best-seller and went on to three editions. The book contained the first ever printed recipe for haggis!
John Edmonstone
Formerly enslaved in Guyana, John Edmonstone became a free man upon entering Scotland in 1817.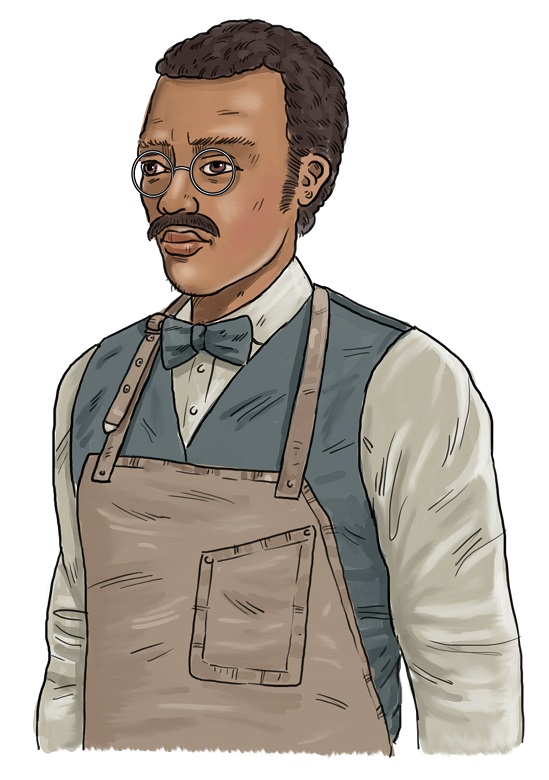 He worked for the University of Edinburgh's zoological museum and taught taxidermy to students. This included teaching a young Charles Darwin preservation skills. He later went on to use them during his voyage on the HMS Beagle.
You can find out more about him elsewhere on the blog:
Stuffed birds and a missing plaque: The story of John Edmonstone
Andrew Ramsay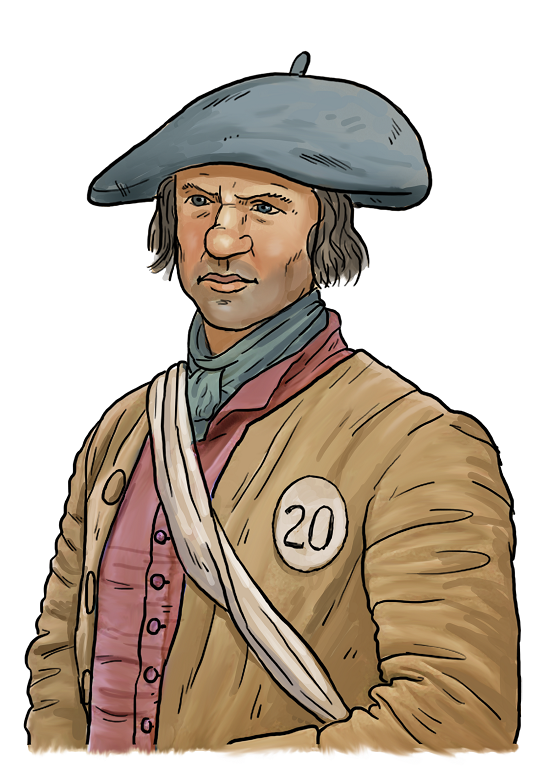 Caddies like Andrew Ramsay were messengers or guides for hire. They offered a range of services and could run errands, catch thieves, or act as a manservant.
Caddies were regulated and represented by their own society. But they also had a rough image, once described as "a ragged, half-blackguard-looking set".
The Mercat Cross on the High Street was a well-known haunt for caddies. Gathering at the central point in the city was a good way to attract customers.  
Malvina Wells
Malvina Wells was an enslaved person belonging to the Macrae family, who were plantation owners in Grenada. Before 1851, she moved to Edinburgh and became a free woman.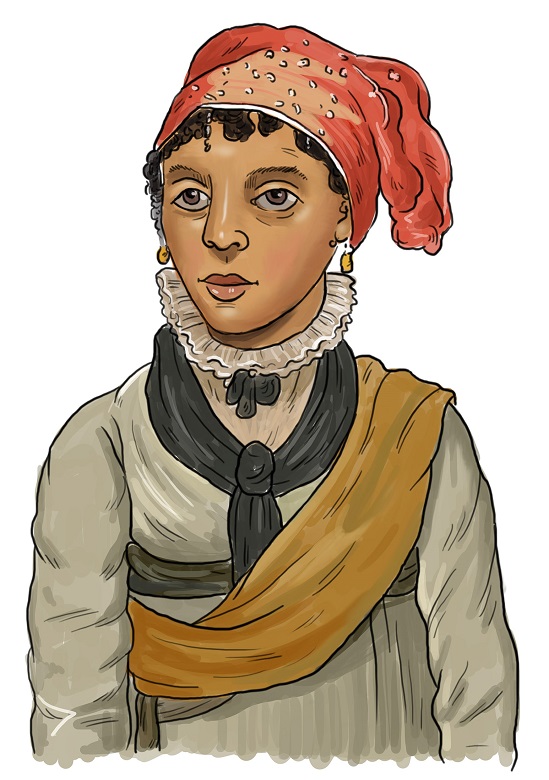 She stayed in the New Town, working as a lady's maid for prominent families. For a time, she ran her own household at 42 Thistle Street.
Her grave, in St John's Episcopal Graveyard, Princes Street is the only known grave in Edinburgh of someone born enslaved.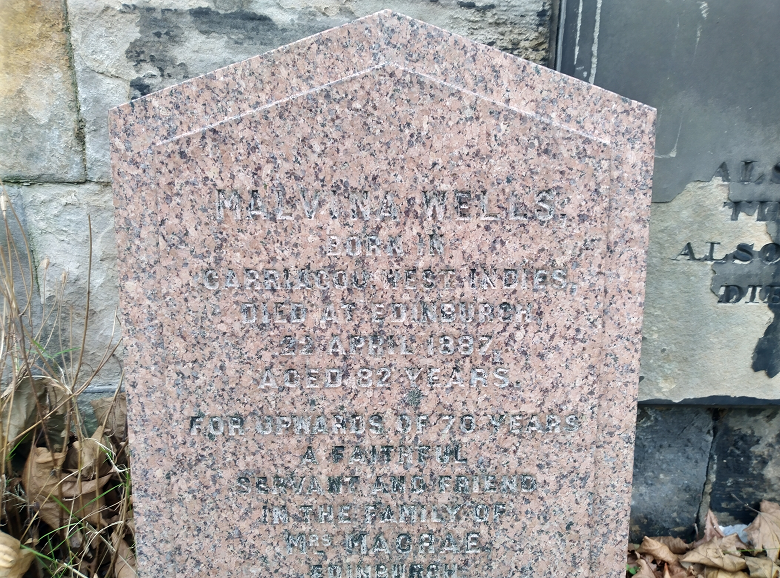 The future for inclusive education
The narrative of slavery and colonialism is embedded into the history of Edinburgh. Whilst education on these subjects can be difficult and uncomfortable, ignoring them erases a part of history and overlooks the impacts still felt in ethnic minority communities today.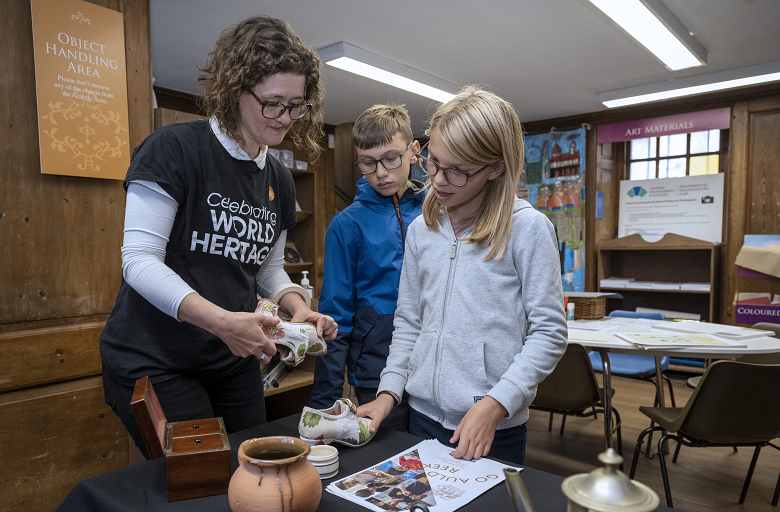 With Go Auld Reekie, we are glad to be contributing to increasing education around these important topics.
Head to the HES website to see more of the Go Auld Reekie resources and to book the handling box.
---
Share