When a meeting between Mary Queen of Scots and Henry Stuart, Lord Darnley was arranged in February 1565, the couple were not strangers. Mary had met Darnley once or twice before. As a boy, he had visited the French court where she grew up.
The venue for the reunion was Wemyss Castle, East Wemyss. This location was some distance from regular royal haunts, perhaps to avoid court gossip. Love and marriage were most definitely on the agenda.
'The properest and best proportioned long man'
Mary, 22, was tall, rich, powerful and famously beautiful. She was the reigning queen of Scotland, the dowager queen of France and the aspiring queen of England. She had been widowed for more than four years and was in need of an heir – not to mention a bit of passion in her life.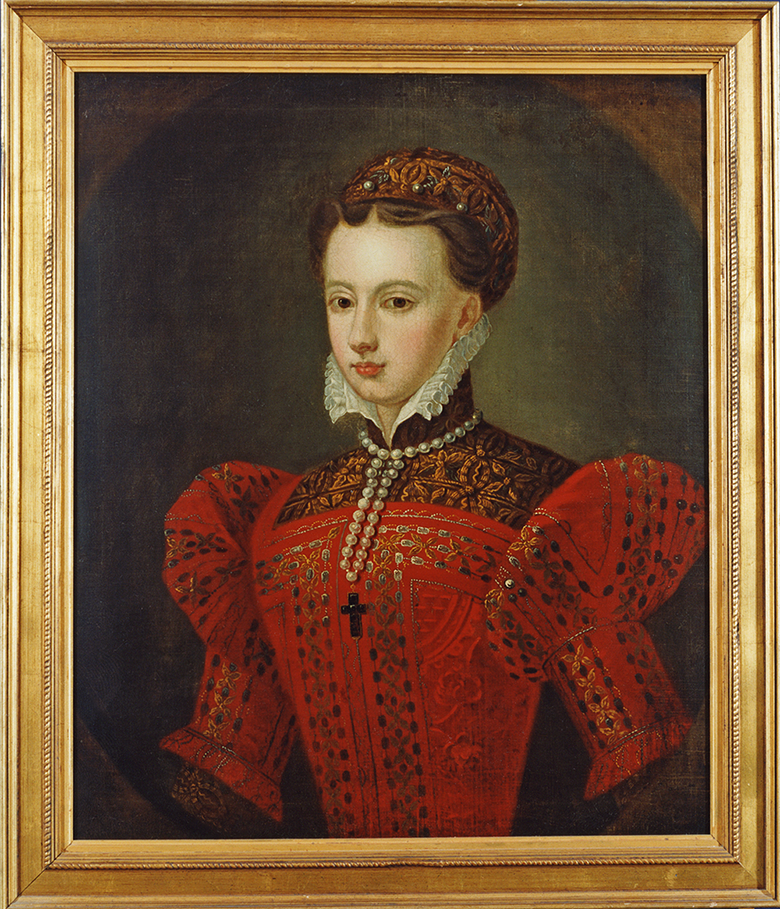 Darnley, 19, was vain, ambitious, arrogant and louche, with a reputation for sexual impropriety. On the plus side, he was tall, elegant, strikingly handsome and rather good at playing the lute. Mary considered him 'the properest and best proportioned long man that she had seen'.
Darnley had also been admired by her cousin, Queen Elizabeth I, during his years at the English court. More importantly, he was directly descended from King Henry VII of England, as was Mary herself.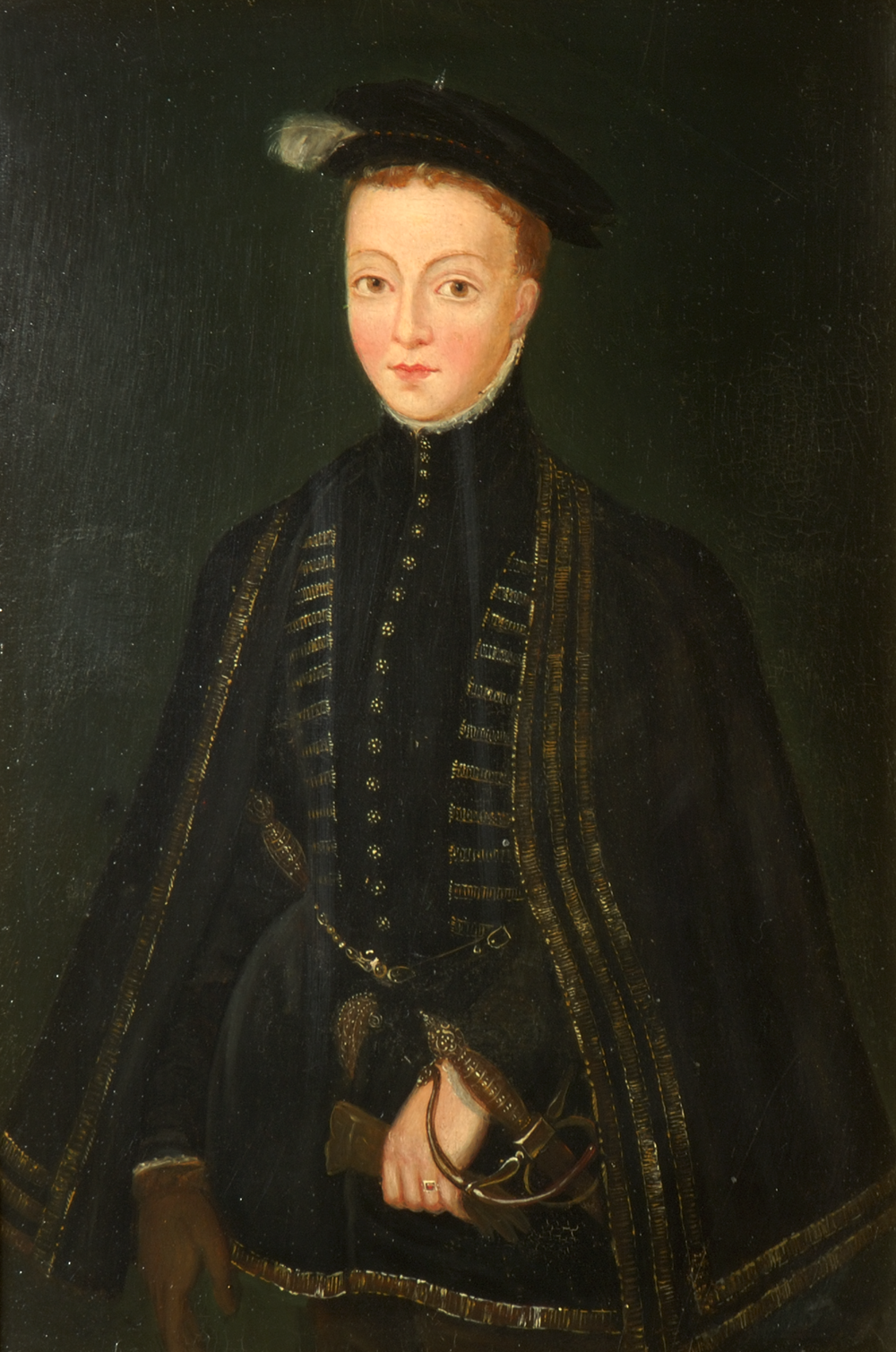 Their collective gene pool secured their Tudor credentials – and their son James would eventually succeed to the English throne.
A fiery love affair
The courtship that began in Wemyss that day soon turned into a fiery love affair. Mary even nursed Darnley when he fell ill (possibly with syphilis). They married in Edinburgh a few months later, on 29 July 1565.
But the marriage soon proved disastrous. Darnley was nominally a Catholic, which alarmed Scotland's Protestant lords. Elizabeth too was uneasy about the match.
Darnley's childish behaviour and naked ambition soon irked Mary and her court. Before long, her enchantment with him waned. He conspired against her, notably in the murder of her secretary, David Riccio, in her private chambers at Holyroodhouse.
Their stormy relationship was played out at many places, including several Historic Scotland properties.
A son – and a plot
They spent a night at Huntingtower Castle during the Chaseabout Raid of September 1565, when the royal couple enjoyed their finest hour, jointly leading an army against Protestant rebels.
In June 1566, Mary gave birth to their only child, the future James VI and I in Edinburgh Castle. Darnley was not present to witness his son's arrival.
At Hermitage Castle in October 1566, Mary visited the wounded Earl of Bothwell, almost certainly on state business, though this was later produced as evidence of adultery. (She would later marry Bothwell.)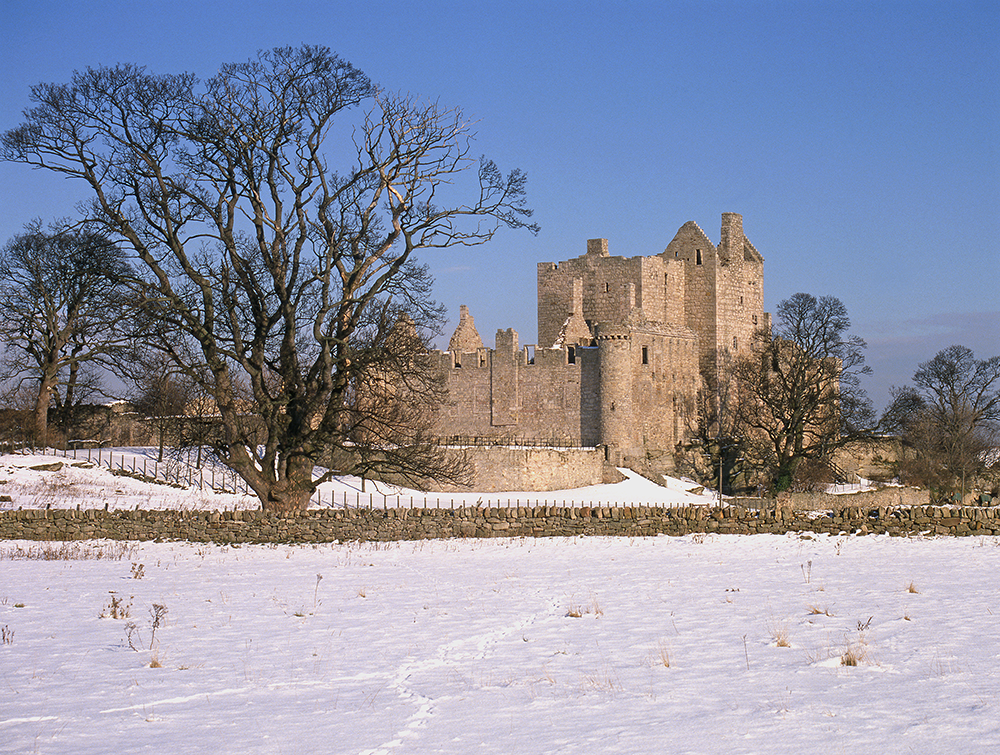 In November and December of 1566 Mary moved to Craigmillar Castle (pictured above) to recuperate from a life-threatening illness. It was here that Mary's entourage plotted against Darnley.
At Stirling Castle in December 1566, Darnley skulked in the shadows while his son Prince James was baptised, amid lavish festivities. Bothwell wore a fine suit of clothes bought for him by Mary.
A murderous end
The plot against Darnley is known as the Craigmillar Bond. It came to fruition on the night of 9 February 1567.
While Mary attended the wedding of her servant Bastian Pagez, Darnley was recuperating from illness at the Provost House. This building was located in Kirk o'Field, Edinburgh, close to where Chambers Street stands today.
At around 2 o'clock in the morning, two barrels of gunpowder which had been placed in the room beneath Darnley's exploded.
Darnley was either taken from his bed before the explosion or had staggered from the ruined house. He didn't get very far. His body and that of his valet were discovered – smothered – in a nearby orchard.
Mary was a widow again. Darnley had been murdered and her reign was beginning to unravel…
Take a trip to Lochleven Castle to find out what happened next. 
---
Share