There are many ways you can explore Scotland and its amazing cultural heritage, but we think cycling might just be the best way of exploring our sites to your maximum enjoyment. Pump up your tires and strap on that helmet as we take a look at some great sites to visit with pedal power during Bike Week 2019.
On yer bike!
Not only is cycling a great way to enjoy our historic sites, but it is the best way to improve your health and wellbeing, reduce pollution and improve air quality, and reduce your carbon footprint from travel!
With a good selection of cycle hire companies and a number of cycling tours, there really isn't any reason not to visit our sites and enjoy the National Cycle Network.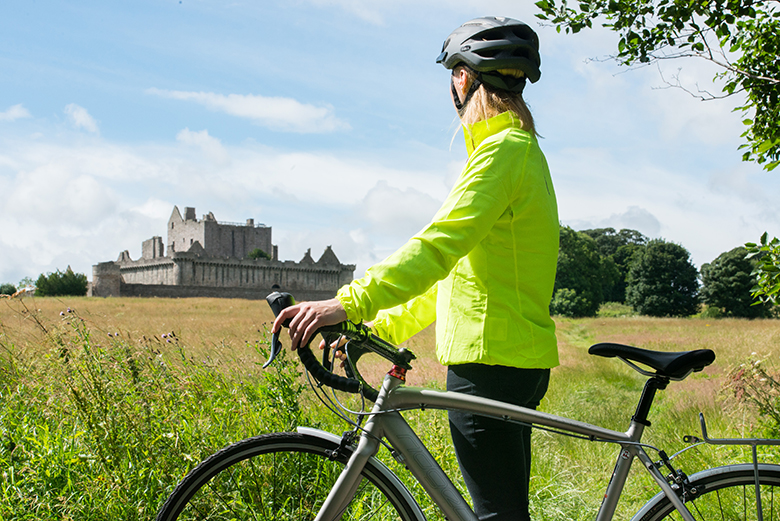 What is the National Cycle Network (NCN)?
The National Cycle Network is a series of traffic-free paths and quiet, on-road cycling and walking routes that connect to major towns and cities across Scotland and the UK.
It is made up of 2,100 miles of routes on country roads and cycle paths – many of which are within a stone's throw of historic sites.
500 miles of the NCN is made up of traffic-free walking and cycling routes on railway paths, canal towpaths and forest trails.
Our top bike rides for castle bagging
Around 83 of our beautiful historic sites are within 500 metres of a NCN cycle path and many of the routes are peppered with a trove of exciting historic monuments. Here are some of our favourite routes…
Between a rock and a palace
This route will take you on a romp through nearly 2000 years of Scottish history.
Start at Linlithgow Palace, birthplace of Mary Queen of Scots. Then head east along Route 754. This great traffic free route takes you along the Forth and Clyde Canal. Look out for listed bridges and aqueducts, including the Philpstoun Aqueduct.
When you reach Edinburgh, join Route 75. This will take you up to the magnificent Edinburgh Castle! This world-famous icon has dominated the skyline of Scotland's capital city for centuries. You could stop here for a bit of lunch at the Redcoat Cafe.
From here, join Route 1 and head for the coast, finishing up at the picturesque village of Cramond. Here you can examine the Roman carvings at Eagle Rock and enjoy a spot of bird watching at Drum Sands.
From royal castle to royal tomb
Start your day at Stirling Castle, the preferred residence of most of Scotland's later medieval monarchs. William Wallace, Robert the Bruce, Mary Queen of Scots and Bonnie Prince Charlie all feature in its turbulent history!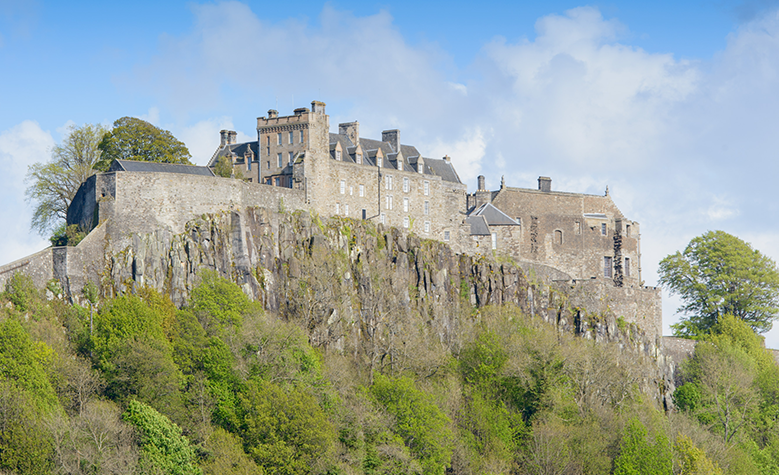 From here, head east along Route 76. As you leave Stirling, you'll spot Cambuskenneth Abbey on your right, the resting place of King James III and his wife Queen Margaret.
Follow the route through Tullibody and Alloa. You could make a little detour when you get to the Carnach area to see the Parkmill Cross Slab. This stone, carved with crosses was probably erected some time around 700-1000 AD and marks a grave site.
Next stop on Rote 76 is Clackmannan Tower. This 1300s tower house was built by a descendant of Robert the Bruce and was once visited by Rabbie Burns.
End your ride at Dunfermline Abbey. This royal mausoleum hosts the tombs of St Margaret, David I and Robert the Bruce.
The Caledonia Way
The Caledonia Way (Route 78) runs from Campbeltown to Inverness, along 235 miles of spectacular scenery.
For a manageable day out packed with history, you could start at Kilberry Castle and marvel at the Kilberry Sculptured Stones. This impressive collection includes early Christian grave markers and medieval grave slabs.
Head north and the route will take you through Kilmartin Glen. This rich prehistoric landscape is bursting with historically significant monuments. You can explore its linear cemetery – start at the southernmost point, Ri Cruin Cairn.
The Kilmartin Stones are another must-see. Kilmartin's church and graveyard are home to over 23 fine sculptured stones, ranging in date from the 900s to the 1600s.
And don't miss Dunadd Fort! This site has been occupied since the Iron Age and is internationally renowned as a royal power centre of the Gaelic kings of Dál Riata.
Roman through Scottish history
For an epic romp through Scottish history, saddle up at Kirkintilloch. On your way east along Route 754, you'll pass close to several sites along the Antonine Wall. Rough Castle fort is the best-preserved fort on the Antonine Wall and within easy reach of the route.
Join Route 76 at Grangemouth and you'll be taken out to the coast. You'll pass by Kinneil House, a place with a rich history stretching from the Roman frontier through to the Industrial Revolution.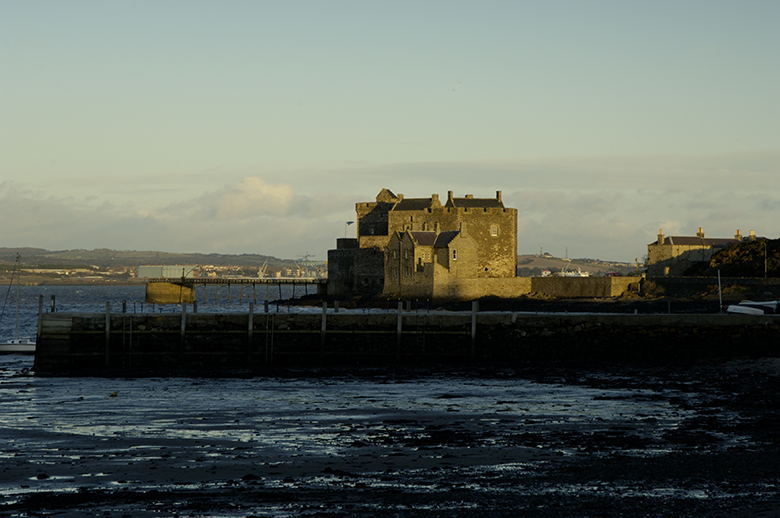 Keep cycling along the coastal route and you'll soon encounter Blackness Castle. Mighty fortifications make this 15th-century castle look like a 'ship that never sailed'.
Finish your jaunt at the Forth Bridges World Heritage Site at South Queensferry. It's the perfect place to watch the sun go down!
With all these beautiful sites within easy reach of the NCN network, it would be silly not to get on your bike and pedal your way through Scotland's rich cultural heritage!
How you can get involved
Start with getting on your bike just once a week. If not for your daily work commute, then why not to the local shops? Find out if your employer provides tax deducted bicycle options such as Cyclescheme.
Don't have a bicycle? Why not get one second hand? There are many local and national shops that sell reconditioned bikes which is much more sustainable then buying a bike brand new.
Bike hire by the hour is available in Edinburgh, Glasgow and Stirling thanks to support from their local authorities.
You can travel on some ScotRail services with your bike without booking, making it easy to get to and from our sites with sustainable transport.
Check out Sustrans' NCN online map and find out what national cycling routes are near you. You never know, there might be a historic property nearer than you think.
Get cycling to one of our monuments, we can't think of anything better for reducing carbon emissions and improving your health and wellbeing! Use our online map to find a place you want to visit, or check out VisitScotland!
There are many other bike routes and tours to choose from.
To find out more about how climate change effects the historic environment and what we're doing to limit the impact, please visit our Climate Change webpages. You can find our full Carbon Management Plan 2020 online.
Have your say on our plan to address climate change's impact on Scotland's historic places. Take a look at our Climate Change and Environmental Action Plan. The consultation closes on 19 June 2019.
---
Share