Holyrood Park and its dramatic skyline is loved by locals and visitors alike. Whether you're conquering Arthur's Seat for the first time on a city break or walking a well-trodden route with your dog, it's hard not to fall in love with the dramatic landscape  in the heart of the city.
Don't be deceived by its good looks though, as it is so much more than a city park. It is significant for its volcanic origins, its rare flora and fauna, and its long rich history. In fact, it may surprise you to learn that people have been  living in this landscape and using its resources for almost 10,000 years.
10,000 years in the park
The park has a rich and fascinating past with an archaeological landscape that even hints of Mesolithic hunter-gatherer activity around 6000 years ago.
Bronze Age communities also lived, worked and were buried here around 3000 years ago (of note is a bronze Age burial cist found on Windy Gowl). Fast forward another thousand years and four Iron Age hill forts occupied prominent rocky hilltops. There is evidence of a Roman presence in this area too!
The most extensive remains in the park are the swathes of agricultural terraces and furlongs of rig and furrow – ridges caused by a system of ploughing. These were in use in Medieval times and indicate a landscape which was heavily worked for more than a thousand years.
The nearby Holyrood Abbey was founded by David I in 1128 and some areas of the park were used as a royal hunting ground linked to Edinburgh Castle. It is a unique survival of a royal park established in the Stewart period and it was later occupied by Jacobite troops. More recently, in the First World War the park was used as a training ground for soldiers and to house allotments and air raid shelters.
Holyrood Park's history and archaeology make it nationally important. Not only is it a Site of Special Scientific Interest, and the whole landscape is protected as a scheduled monument which includes at least 111 archaeological sites.
Evidence of the past
As is the case with much archaeology, most of the remains in the park are not easy to spot when on the ground. Much of it survives only as subtle lumps and bumps that can be easily misinterpreted as natural topographical features.
The extensive remains of cultivation terraces and rig-and-furrow are among the best-preserved examples in the Lothians. With the right evening light raking over them, however, they can be bold and striking from a distance.
Recent surveys have provided us with detailed data on the park's archaeology. In 2017, airborne laser scanning (commonly known as LIDAR) produced a highly accurate survey and revealed many new archaeological features.
Preserving the future
Every year hundreds of thousands of people enjoy the park's landscape but the impact of visitor footfall can damage archaeologically sensitive areas.
A condition survey carried out by CFA Archaeology last year demonstrated how many of the subtle archaeological features are at risk of being damaged or destroyed as a result of visitor erosion.
As part of plans to address this, small-scale archaeological investigations will be taking place on the slopes of Arthur's Seat between 27 August and 13 September.
Their aim is to assess how visitor erosion is affecting the archaeological remains in Holyrood Park. It is also hoped that the excavations will provide valuable evidence for how and exactly when the agricultural terraces were created and used. They'll provide us with an opportunity to better understand and accurately record the remains.
Join us for Parkaeology!
If you'd like see archaeology in action, join us for Parkaeology on Saturday 7 and Sunday 8 September from 11am to 4pm.
All weekend Parkaeology will be celebrating the park's incredible history and archaeology with plenty of hands-on activities. There'll be opportunities to meet our archaeologists and historians, and hear about ground-breaking new research.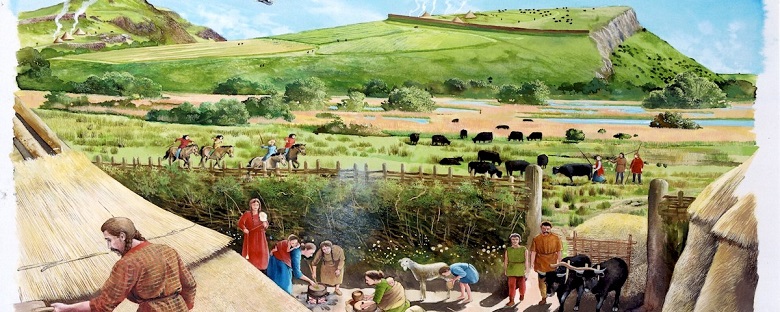 There will be lots to see and do in and around Holyrood Park Education Centre, as well as guided walks through the park, and trench talks at the excavations near Dunsapie car park.
Parkaeology is free to attend, and visitors can drop-in throughout the weekend.
Keen to find out more about the park? You can visit our small exhibition on the park's wildlife, history and archaeology in Holyrood Lodge, or read up on the park's significance here.
---
Share