Here in the Historic Environment Scotland Designations Team we travel to all the corners of Scotland exploring and protecting over 8,000 scheduled monuments – and more are being recognised every year.
It probably doesn't come as a surprise, then, that our experts know of a designated site for every occasion – of course Valentine's Day is no different!
From Roman-inspired temples to humble country inns, here are five historic spots for all you lovers out there.
The Temple of Venus
Perched on Doune Hill overlooking the yellow sands and tumbling waves of Banff Bay is the quaint little rotunda known as the Temple of Venus.
Dating to the middle of the 18th century this listed building was designed by the architect William Adam, who also designed nearby Duff House.
Venus is best known as the Roman goddess of love and fertility, but did you know she is also the mother of Valentine's Day chief mischief maker, Cupid?
If you're looking for somewhere with beautiful views and plenty of romantic symbolism to pop the question then perhaps you need look no further!
Elibank Castle
Love can find you in the oddest and grimmest of places. Take young William Scott, a border reiver (robber, cattle rustler, thief – you get the picture) who was caught stealing cattle belonging to his neighbour Lord Murray of Elibank.
According to legend, William was given the choice to marry the lord's daughter, Meg, or hang. Seems like a no-brainer doesn't it?
Unfortunately, Meg was known as 'Muckle Mou'd Meg' due to her large protruding jaw and smile that covered her face from ear to ear. William said no – the noose was quick; whereas a life with Meg was too much.
The story goes that he spent a long week in the pit prison at Elibank Castle. Each night, kind-hearted Meg secretly brought him food and kept him company in the dark.
At the end of the week, Lord Elibank asked again, and again William said, "I'll hang." But as he stood waiting for the noose Meg begged him to change his mind. Recognising the voice his heart supposedly softened.
After that, the pair were married and had many children, so as they say, love conquers all…
The Tinker's Heart
Everyone has a place that's important to them, sometimes that place is important to a whole community and The Tinker's Heart is one of them.
A place of great significance to the travelling community, it's located in a quiet spot in Argyll where three roads meet. It's unusual in that it's a physical monument from a community that rarely leaves tangible traces in the landscape.
The Tinker's Heart is a simple monument; a heart laid out in white quartz pebbles but full of significance, meaning and memory.
Over the years it's been used for meetings and celebrations, such as weddings and christenings. The first documented wedding took place here in 1872. In a blog about love, we should certainly dwell on a unique place where marriages were made!
In 2019, as part of our Heritage For All campaign, traveller and writer Jess Smith explained what The Tinker's Heart means to her:
The Marriage House
Great love stories often have humble beginnings. This unassuming little one storey building in Coldstream was built between 1763 and 1767.
Its original purpose was to collect the toll from travellers heading across the River Tweed from England into Scotland. However, it was soon used for a different purpose.
In 1754, an Act of Parliament forbade clandestine weddings in England. As a result, eager young couples would elope to Scotland from England to tie the knot in locations just across the border, most famously the Old Smithy in Gretna Green.
The Toll House became Coldstream's answer to Gretna's smithy and subsequently acquired the name 'The Marriage House'.
The Stagg Inn
As we're talking marriage, maybe you're looking for somewhere to host your stag in? (See what we did there…) 
Look no further than this country pub in the pretty village of Falkland in the Kingdom of Fife. It literally has wedded bliss built into the walls!
As you stagger in (and again…) take a moment to inspect the stone above the doorway. This ancient lintel dates back to 1680 when 'IL' and 'EF' decided it was time to grow up, get hitched and move in together.
These 'marriage stones' were once a popular tradition in Scotland. They were used to celebrate the union of two families (and probably show off a bit too). Many include a heart but others can have anything from flowers to bibles and family crests alongside the initials of the happy couple.
Love is all around…
From Sweetheart Abbey to Love's Auctioneers, the historic environment is bursting with places we can associate with romance. Many are listed buildings or scheduled monuments. You can take a look at what's near you on our PastMap website.
Need some more love in your life? Elsewhere on the blog you can discover ancient Scottish marriage customs.
Or if you'd rather escape the world of romance entirely, we've also got a special Antidote to Valentine's Day. 
About the authors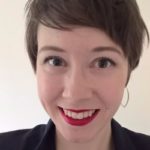 Fiona Isobel Watson is a Designations Officer. She's an archaeologist who works to research and protect Scotland's nationally important sites and monuments.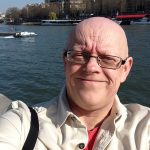 Rory McDonald is our Senior Designations Officer. He specialises in medieval archaeology and outside of work he loves exploring new places.
---
Share