Valentine's Day is over for another year! Happy Single's Awareness Day, folks!
In our last blog, we shared five historic hot-spots associated with tales of romance and marriage.
Need an antidote for all that love? From isolated isles (above) to mighty castles, here are five designated places that are the equivalent of a cold shower….
St Abb's Head
Not everyone gets hot under the collar about Valentine's Day, or love, or stuff that we shouldn't mention in this type of blog. One medieval saint took that to the extreme!
In the 7th century, St Cuthbert, Prior of Lindisfarne is known to have visited the windswept monastery at St Abb's Head. He was overseen by Saint Aebbe, from whom the place gets its name.
This was a double monastery, meaning it housed both monks and nuns. Supposedly some of the inhabitants were lax and (ahem) worldly. St Cuthbert, however, was having none of it. At night he would sneak off down to the beach and stand up to his neck in the sea, praying.
One of the monks discovered this little ritual by following him to the beach, where he also witnessed a miraculous event. When Cuthbert returned to dry land, two otters appeared. They dried his feet with their bodies before being blessed and returning to the sea!
Fatlips Castle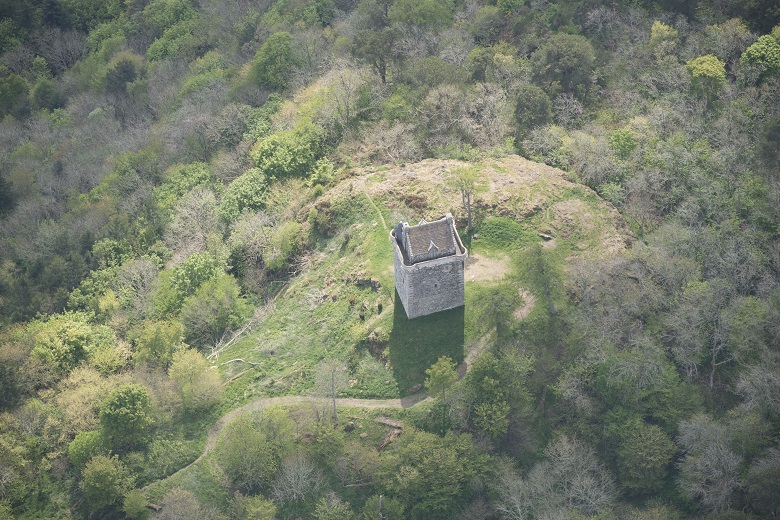 There are various stories relating to how Fatlips Castle acquired its curious name. Fatlips Castle stands proud on Minto Craigs above the River Teviot. In the 16th century it was home to the Turnbull family. At that time, it was called "Mantoncrake" or "Mynto Crag".
The origin of the name Fatlips is obscure. There are several versions, one involving a goat (really!), one involving a ghost (yup again really!) and the one the we like the best. It was recorded that
every gentleman, by indefeasible privilege, kisses one of the ladies on entering the ruin".
We can only imagine that particular custom must have left a few of these gentlemen with, you guessed it, a fat lip.
Rothesay Castle
On a sunny day Rothesay Castle draws many a cheery, ice cream wielding tourist to the coast. But this stronghold has not always been such a welcome place for visitors.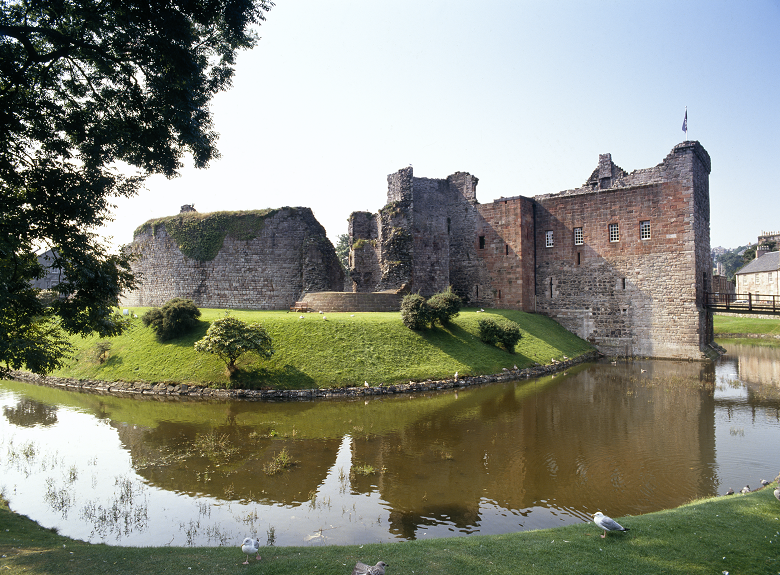 It was originally constructed in AD 1200 for defence against foreign attack – usually from Norwegians.
It is said that during one particularly brutal face-off a Scottish noble woman, Lady Isobel, was offered up as a bride to buy peace.
This plan backfired when she stabbed herself to death rather than be forced to marry her enemy. Lady Isobel's ghost is still said to haunt the castle, particularly the site of her demise, 'The Bloody Stair.'
Rouken Glen
Since 1906 Rouken Glen, with its cascading waterfalls and winding forest paths, has been a public park. Before this, the leafy grounds were part of a private estate developed around two properties; Birkinshaw House and Birkenshaw Cottage.
The latter was used as a holiday home for Madeleine Smith the daughter of a wealthy architect. Big deal, right?
But in 1857 Madeleine was arrested and accused of poisoning her ex-lover (now her ex-ex lover) Pierre Emile L'Angelier when he refused to hand over her raunchy love letters.
After a sensational trial the jury returned a verdict of 'not proven.' Doubt over Madeleine's innocence remains and we may never know what true story is, but maybe what we do have is a small lesson for the digital age about what we choose to share and with whom (thankfully it's also a lot harder to buy arsenic now too).
Eileach na Naoimh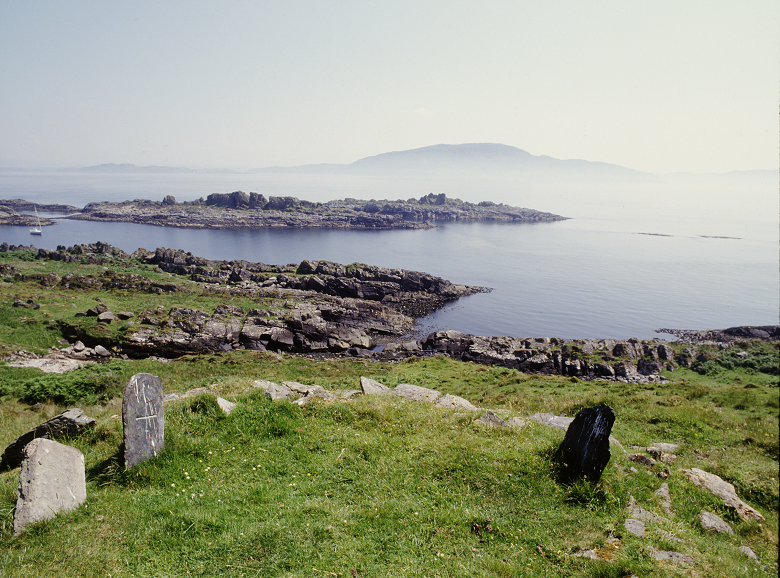 And lastly, you may just wish to avoid romance entirely. If so, why not go be a hermit?!
Eileach an Naoimh (or na h-Eileacha Naoimha), in the Garvellach islands, just north of Jura, is the setting for one of the best-preserved examples of an early Christian monastery in Scotland.
The monastery on this lonely island was founded by Saint Brendan the Navigator in the middle of the 6th century. It is believed to have been abandoned in the 9th century during the Norse raids on the west coast of Scotland but remained a place of pilgrimage.
Stone buildings, including distinctive beehive cells still survive today. Surely one of the most perfect and beautiful spots to avoid the world of dating?
Need another antidote…?
If all that anti-romance wasn't enough, how about a trip to the 1850s, when the so-called marriage between Theresa Longworth and William Yelverton developed into a high-profile scandal?
Or you could head back to the 1500s to discover one of Scottish history's most notorious and most turbulent relationships in When Mary Met Darnley.
About the authors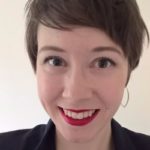 Fiona Isobel Watson is a Designations Officer. She's an archaeologist who works to research and protect Scotland's nationally important sites and monuments.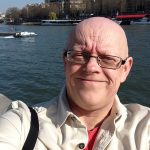 Rory McDonald is our Senior Designations Officer. He specialises in medieval archaeology and outside of work he loves exploring new places.
---
Share