With the pandemic, this year has been tough for so many people and industries, but Scotland's hospitality, tourism and event industry has been particularly hard hit. But venues and teams across the country have been adaptable, resilient and brilliant. As we look forward to the return of a sense of normality, we've spoken to Suzanne Davies, Historic Environment Scotland Event Sales Manager, about her inspirations, challenges and career so far.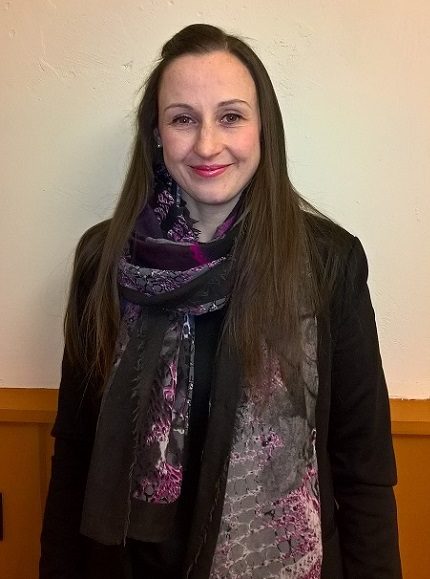 What is your job at Historic Environment Scotland and how long have you worked here?
I have been the Event Sales Manager for Historic Environment Scotland since July 2017. My team look after all corporate events and private celebrations, whether that's a wedding reception or birthday party, a gala dinner or a drinks reception. We love seeing our venues come to life to welcome every occasion!
17 Historic Environment Scotland sites are available for event hire or wedding bookings, including castles, palaces and abbeys. There's an incredible depth of history and individuality to each venue, and I love sharing this with both corporate and private clients who are interested in having an event with us.
What do you enjoy about your job?
No two events are the same! It's exciting to work with clients to develop their vision to create spectacular and memorable events at beautiful historic properties.
I particularly enjoy developing new offers and ideas for delegates and then taking this to the national and global events market – people are always inspired by our venues. Before the pandemic hit, people travelled to Scotland from all over the world to enjoy our properties and we can't wait to welcome them back again, when the time is right.  Until it's safe to welcome business events back, our team is working hard to support the industry and plan events for the future.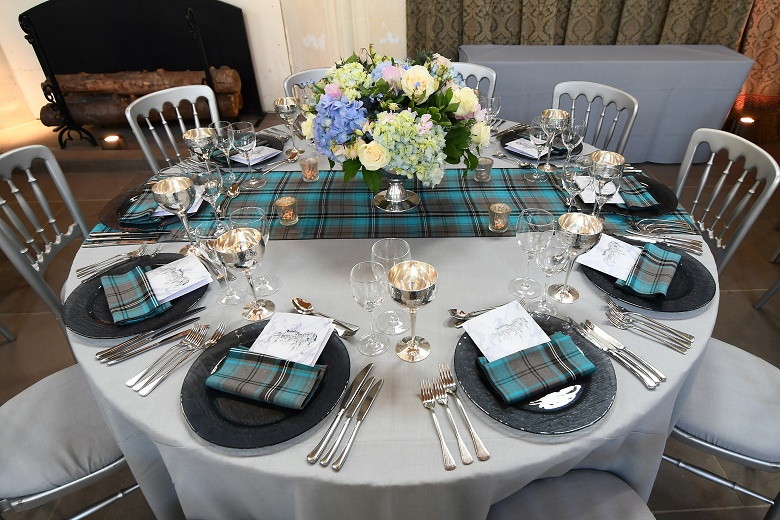 How did you get into the events industry?
I have always worked in a sales environment, starting my career working in reservations at the Gleneagles Hotel and then moving into the Event Sales Team there.
I then became Events Manager at Stirling Castle where I completely fell in love with the venue. It was here I found a love for Historic Environment Scotland's venues. My career was presented with a wonderful opportunity to develop the event offer across our sites at Historic Environment Scotland when I moved over to our head office as Event Sales Manager.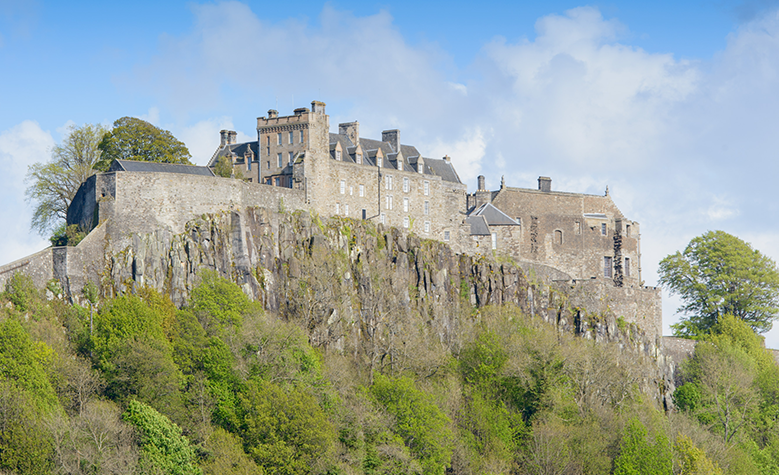 Today is International Women's Day, are there any women in your life who have inspired you?
It may be a bit cliché, but I would have to say my mum. She has always been hard working, kind and really stands up for what she believes in. She always puts others first and is quick to take on new projects and responsibilities. I have always looked up to her commitment and dedication both to her work and in helping others, in our local community and in local government.
I really feel that I have learnt so much from her and can bring that level of commitment, dedication and hard work to my role delivering unique events which will be remembered for a lifetime.
What would your advice be for someone starting out in the events industry today?
Get as much hands-on experience at the beginning. This will stand you in great stead for future event planning; it will give you a deep understanding on how events work and how you can make them really special for clients and their guests.
Which is your favourite venue and why? What is your favourite space at this venue for events?
It would be impossible to pick between Edinburgh Castle and Stirling Castle! They are both iconic and have different assets to offer for events.
There is such a prestige in having a private event at Edinburgh Castle. My favourite room there is the Jacobite Room as it showcases some beautiful views over the city. On the other hand, nothing compares to an exclusive-use event at Stirling Castle. The history of the Great Hall is incredible. Being able to deliver events in such a spectacular setting there is a real honour.
What has been your favourite/ most memorable event you've helped organise?
The most memorable event would be in 2016 when we hosted BBC Alba's Hogmanay show live from Stirling Castle's Great Hall.  It was truly a unique experience.
The event itself was a challenge. We had a lengthy set up and lots of people to accommodate, including members of the public who had tickets to attend. Despite it going on late into the night, it was an absolutely fabulous evening with musical acts, dancing and fireworks. The brilliant feedback afterwards made it even more special.
What are you most looking forward to over the next year?
It goes without saying that 2020 was a very difficult year for the industry. I am very much looking forward to welcoming our clients back for their special events with us at Edinburgh Castle, Stirling Castle and beyond, creating more fantastic memories in our spectacular venues.
Whilst we're missing welcoming guests to our venues, our events team is busy planning for when we open our doors. If you're looking for more information across any of our event venues, get in touch today on functions@hes.scot  
---
Share